Joel Embiid wore this dope Balenciaga sweater in February, but he loves it so much he broke it out again. I'm on record with how much I love me some distressed gear, from the Yeezy Season 3 destroyed sweaters of a few years ago, to shredded Kapital joints, to the always-popular Kurt Cobain ripped and patched denim.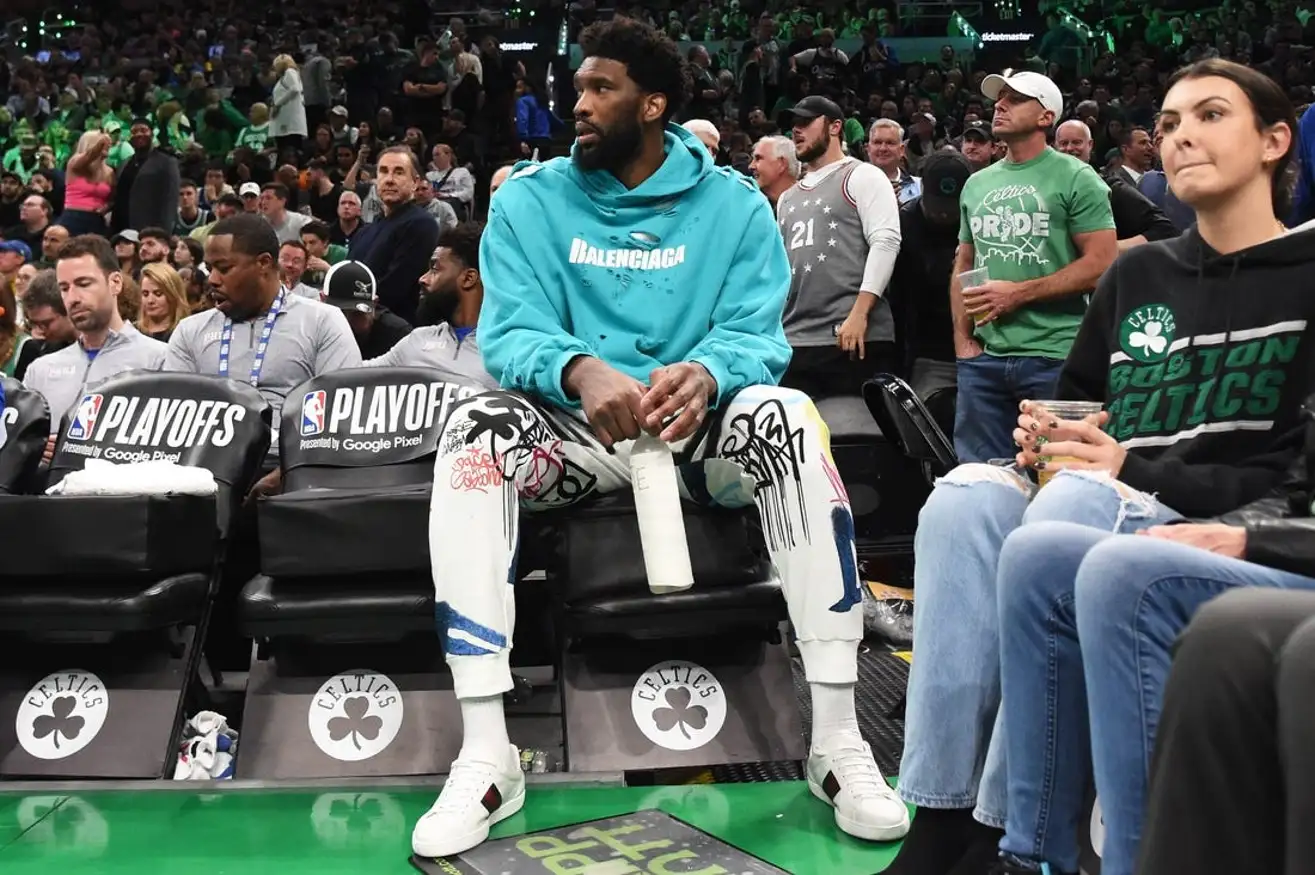 Another thing I love is when dudes break out repeat outfits, even when they are in the public eye on the biggest stage.
A++ for Joel rocking this against the Celtics in game 1 of the series while resting from an injury. If you can't be the MVP on the court, be the MVP off the court. Congrats, big guy.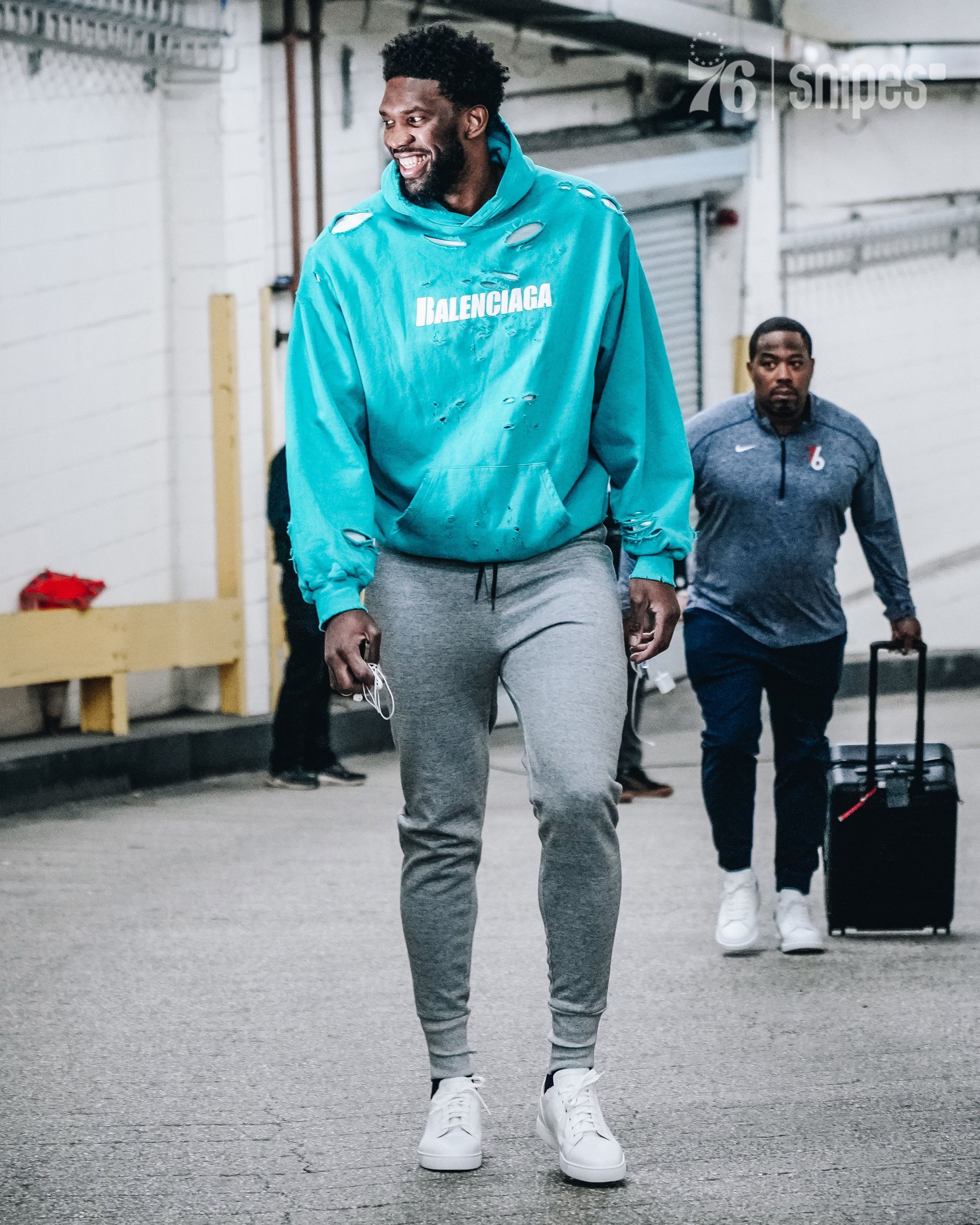 Here's where you can get it! Fits oversized.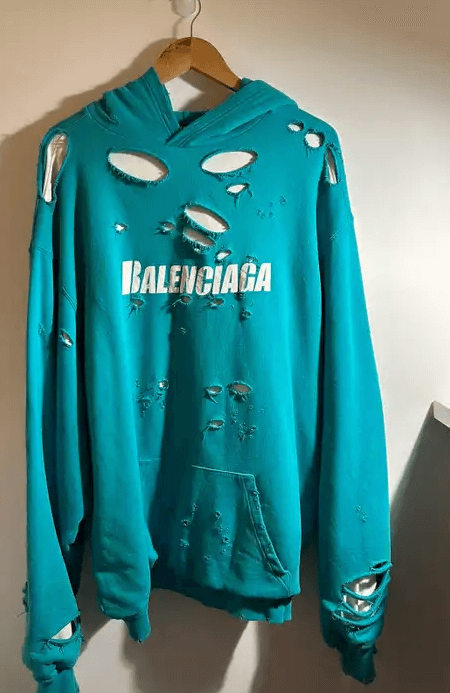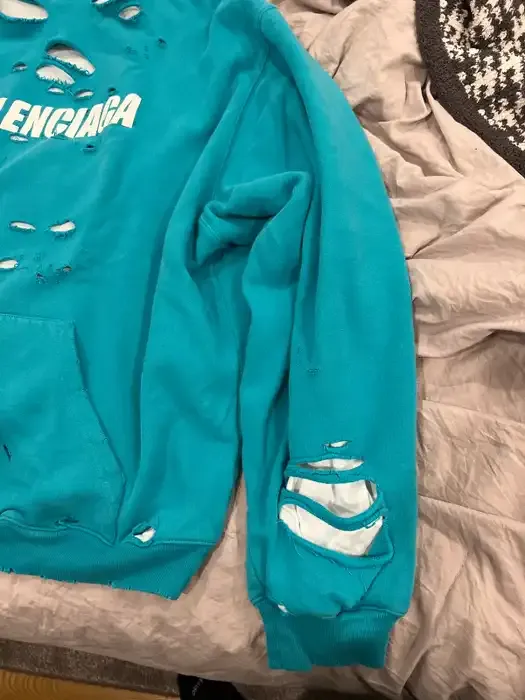 Not in teal, but a bunch of other colors at balenciaga.com for here in different colors!