Brad Pitt is all over the place these days, getting attention for his style moves, for his ever-in-the-spotlight private life, and, of course, for his always-impressive creative output, mostly his acting.
Considered one of the most marketable leading men of the last 20 years, Pitt is beloved for his versatility— and for his ability to occupy a character without over-occupying him, if you know what I mean.
Pitt seems to have a knack for being hyper-watchable without overshadowing his movies with the sheer force of his personality. Tom Cruise I'm looking at you.
Pitt recently starred in the movie Bullet Train.  In it, he plays a thief-for-hire who is trying to work on his mindfulness while dealing with a train full of killers, which was a bit of a departure for him. Although Bullet Train was fun at times, it doesn't make the list of his best.
But these movies do. Here's our list of the Top 10 Brad Pitt movies, ranked in descending order.
10. Thelma and Louise
Pitt's abs famously did most of the heavy lifting in his role as a small-time thief who adds some spice and drama to this classic road trip film starring Geena Davis and Susan Sarandon at the height of their powers.
The ladies rightly got most of the plaudits for their touching and empowering depiction of two friends on a wild road trip with a stunning ending, but Thelma and Louise will also be remembered as the film that started Pitt on his own road to stardom.  
In this movie Brad Pitt was: Abs abs.
9. True Romance
With his surfer-boy looks and flowing blond locks, we had to get early-career Brad Pitt playing a stoner, didn't we? But wow does he play it well in this Tony Scott (written by Quentin Tarantino) classic, a pitch-perfect crime/thriller/love story that also gave us the peak-hipness acting triumvirate of Christian Slater/Patricia Arquette/Dennis Hopper, with some just-menacing-enough James Gandolfini and batshit crazy Gary Oldman thrown in for good measure. Oh, and Val Kilmer and Christopher Walken were in this film too.
In this movie Brad Pitt was: part of the best ensemble cast ever?
8. Oceans 11
Oceans 11 (and at times, its sequels) was about as much fun as you can have going to the movies. Another entry to the pantheon of films with great ensemble casts, Pitt's lovable character of Rusty again provided subtle comic relief, this time as George Clooney's ultimate wingman, the steadying force behind the lovable gang of thieves.
In this movie Brad Pitt was: always hungry.
7. Snatch
I still think Pitt is underrated for his supporting roles, somehow. In this Guy Ritchie classic, Pitt brings incredible comic relief to go with his quick hands, unintelligible accent, and his...abs. Snatch is a joyride throughout, giving us a freewheeling tour of London Crime underground that set the style template for a bevy of highly-watchable, tongue-in-cheek crime/heist films to come.
In this movie Brad Pitt was: delightfully impossible to understand.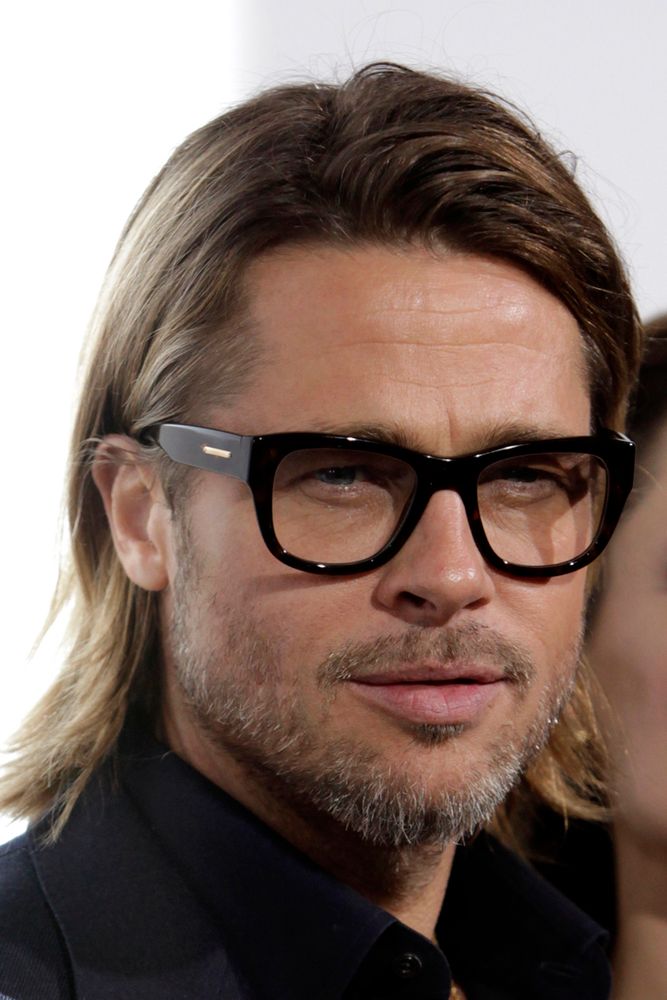 6. 12 Monkeys
Insanely good sci-fi time travel film here, featuring insanely-good-playing-an-insane-person Pitt. Brad steals the spotlight as a nutty nutjob with money, means, and just enough gumption to start an underground movement that may-or-may-not lead to the eradication of the human species as we know it.
12 Monkeys was moody and grimy, but somehow a lot of fun at the same time, providing a seminal template for fans of melancholic sci-fi thrillers.
In this movie Brad Pitt was: straight bonkers
5. Seven
Speaking of dark, Seven is one of the grimmest thrillers you'll ever watch, but it's brilliant from the drop. Pitt plays a youngish cop chasing a serial killer, and his easy rapport with Morgan Freeman's rightfully-jaded, soon-to-be retiring detective helps propel this David Fincher classic to its emotionally-grisly climax. We should have known Pitt's real-life relationship with Gwyneth was doomed after Freeman opened the box.
In this movie Brad Pitt was: receiving the most unfortunate postage in the history of movies.
4. Once Upon a Time In Hollywood
Mega-paired with Leonardo Decaprio in this Quentin Tarantino romp through the LA of yesteryear, Pitt shines as a stuntman on the backend of his career. It's hard not to like Pitt's charmingly sociopathic Vietnam Veteran here, even as he gives a laid-back-disturbing portrait of toxic masculinity gone wild. He kills his wife maybe-or-maybe-not-by-accident while wearing sea goggles, he beats up Bruce Lee on a lunch break, he smashes the faces of multiple would-be-murderous cult members while high, and while not high. But, as in so often is the case in Tarantino's over-the-top classics, we somehow love every minute of it.
In this movie Brad Pitt was: Calm, cool, collected, and crazy.
3. Fight Club
There's been so much written about this film that I really can't think of anything substantial to add, other than the fact that Pitt's portrayal of simmering revolutionary Tyler Durden may be his most memorable role. Pitt has a knack for working seamlessly with another strong male lead, and this jaunt with Edward Norton is a prime example. Fight Club remains a classic.
In this movie Brad Pitt was: a fiction of our imaginations.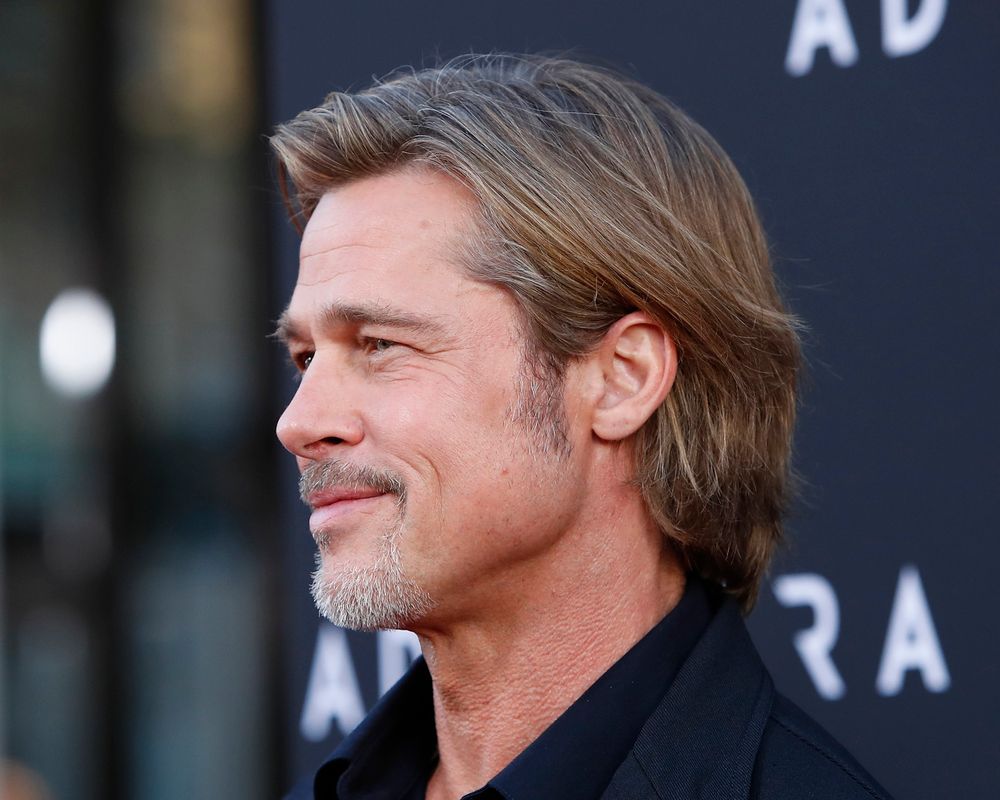 2. Inglorious Basterds
This is an incredible film, probably Tarantino's best, and Pitt plays his part brilliantly, adding the star power to a film that was initially bereft of much actual star power. He doesn't say much, but his role as an American, probably Christian Army sergeant leading a band of Jewish Marauders taking revenge on Nazi's is the anchor role of this classic.
In this movie Brad Pitt was: definitely not fluent in Italian.
1.Ad Astra
This sci-fi thriller has been severely underrated, maybe because of it's kinda-out-there name and the fact that our Marvel-saturated minds expect a more in you face type of action. It's too bad, because I consider this one of Pitt's best performances, as a stoic astronaut trying to track down his absentee father, the world's most famous space explorer.
On the topic of the simmering daddy issues, this is one of the most understated yet effective portrayals of a strained relationship between father and son— except in this case, the strain almost results in humanity being wiped out completely. Ad Astra is riveting from start to finish, and the initial disaster scene is notable for its design, originality, and execution.
In this movie Brad Pitt was: good at self control.
Brad Pitt Movies That Didn't Make the List But Are Awesome
Pitt's been in a ton of great movies. Here are the ones that almost made our list, but didn't.
Burn After Reading
Moneyball
Legends of the Fall
World War Z
Interview with the Vampire