RRL offer heirloom-level, vintage-style staples for discerning guys. It's a collectable American brand that is only gaining relevancy and collectability.
The Ralph Lauren RRL: A Rugged Legacy of Timeless Style
Ralph Lauren, an iconic American fashion brand, has been synonymous with enduring style and sophistication for over half a century. But beyond the Polo shirts and preppy aesthetics, there's a beloved sub-brand that has cultivated a dedicated following among heritage fashion enthusiasts who value quality and hard-to-get heirloom peices: Ralph Lauren RRL.
Birth of RRL
RRL (pronounced "Double RL") was established in 1993, as a passion project for Ralph Lauren and his wife Ricky. Named after their picturesque Colorado ranch, the "RRL Ranch," this sub-brand was designed to pay homage to the rugged and enduring spirit of the American West.
Embracing the raw, authentic, and utilitarian facets of vintage workwear and military attire, RRL has carved a niche for itself in the world of men's fashion.
A Timeless Aesthetic
In an age where fast fashion and fleeting trends often dictate the course of style, RRL has remained unwavering in its commitment to quality and timeless design. The brand is deeply rooted in American history, drawing inspiration from the late 1800s to the mid-1900s—a time when durability and functionality were paramount in clothing.
RRL collections typically feature denim, military-inspired outerwear, flannels, and rugged leather goods. And RRL's sweaters, cardigans, and leather have become highly collectible items on par with limited seasonal offerings from brands like Visvim and Kapital.
RRL Flagship Stores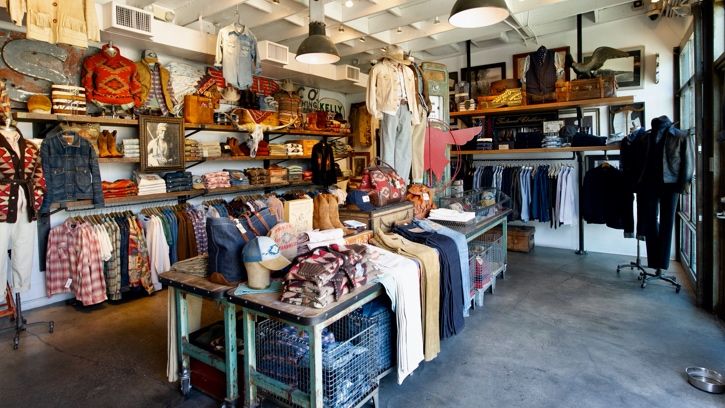 To further enhance the brand's mystique, RRL stores are deliberately scarce, adding to exclusivity.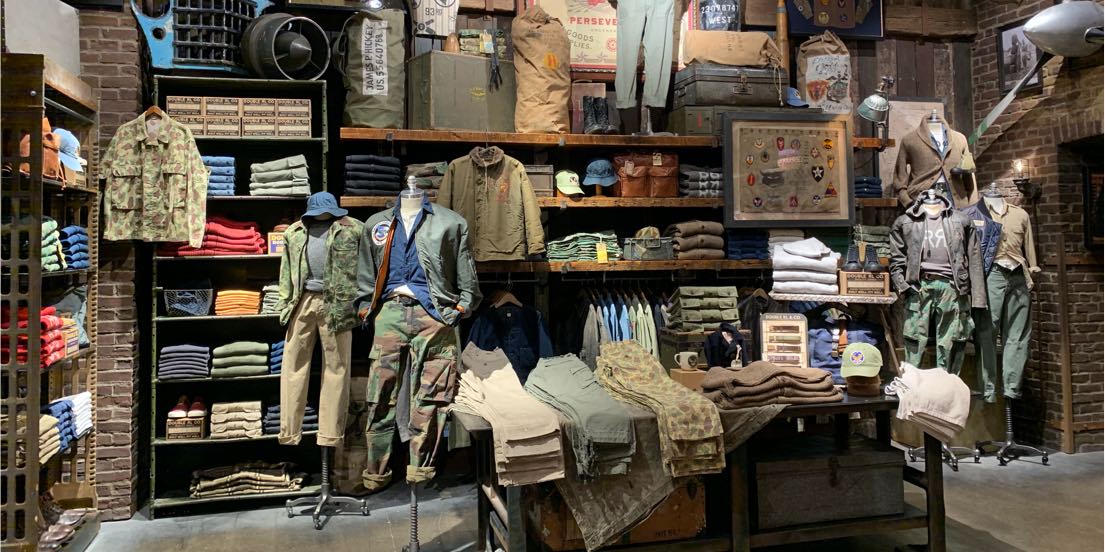 Each store is meticulously designed to reflect the brand's ethos, often resembling a vintage general store or an old workshop.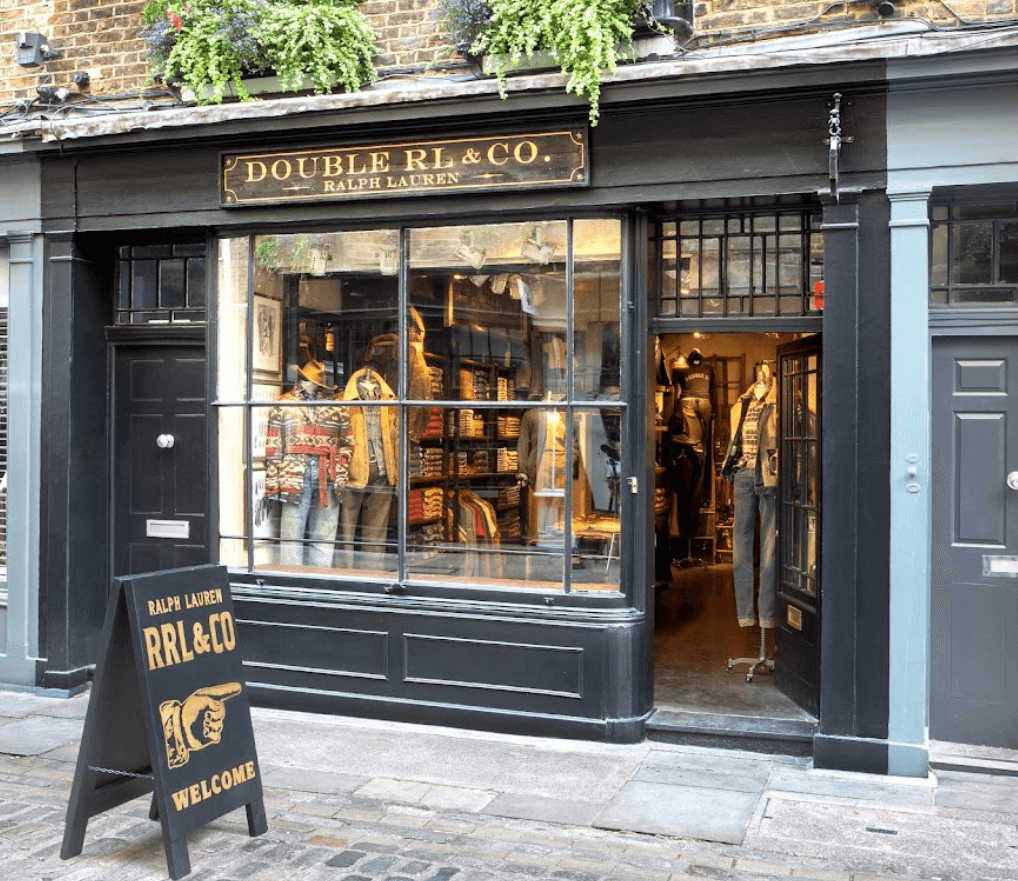 Shopping at an RRL store is an immersive experience, transporting customers to a bygone era.
Stellar Shops That Carry RRL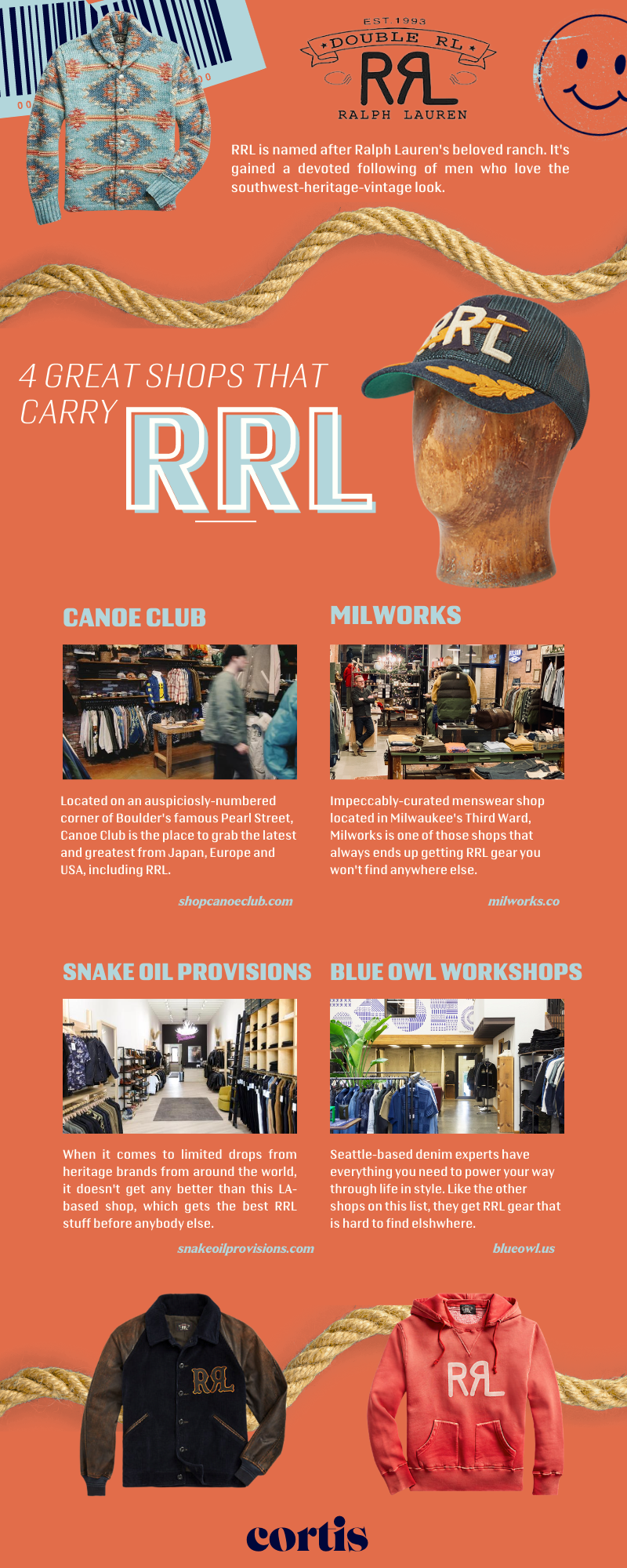 Although RRL is offered at it's flagship stores, a limited number of specialty menswear shops in the U.S. offer RRL to the most discerning customer. Here are a handful. Click the link to shop!
RRL at Snake Oil Provisions
RRL at Canoe Club
RRL at Milworks
RRL at The Sporting Lodge
RRL at Frans Boone
RRL at Cultizm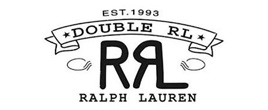 RRL at Blue Owl
RRL at Stag Provisions
Get some RRL from these shops!
Ralph Lauren RRL stands as a testament to the brand's commitment to quality, craftsmanship, and timeless design. Celebrating the rugged spirit of the American West, RRL offers a unique blend of heritage fashion and contemporary style. With its unwavering dedication to authenticity, RRL continues to captivate fashion aficionados and serve as a beacon of enduring style in an ever-changing fashion landscape.