You want to do your chores in your beater coat, but sometimes you want a nice coat in the style of chores.
That's where the barn coat comes in. With this traditional work coat, you're ready to look good doing anything. Sure your "thing" might be tossing the ball to your dog at the park, going for an evening stroll, or even posting up while your barista bangs out a sick pour-over for your immediate consumption.
But who said you have to do work to look worky?
So consider a nice barn coat (also called the "chore coat"). They are designed to be versatile and protective— you can wear them inside and out.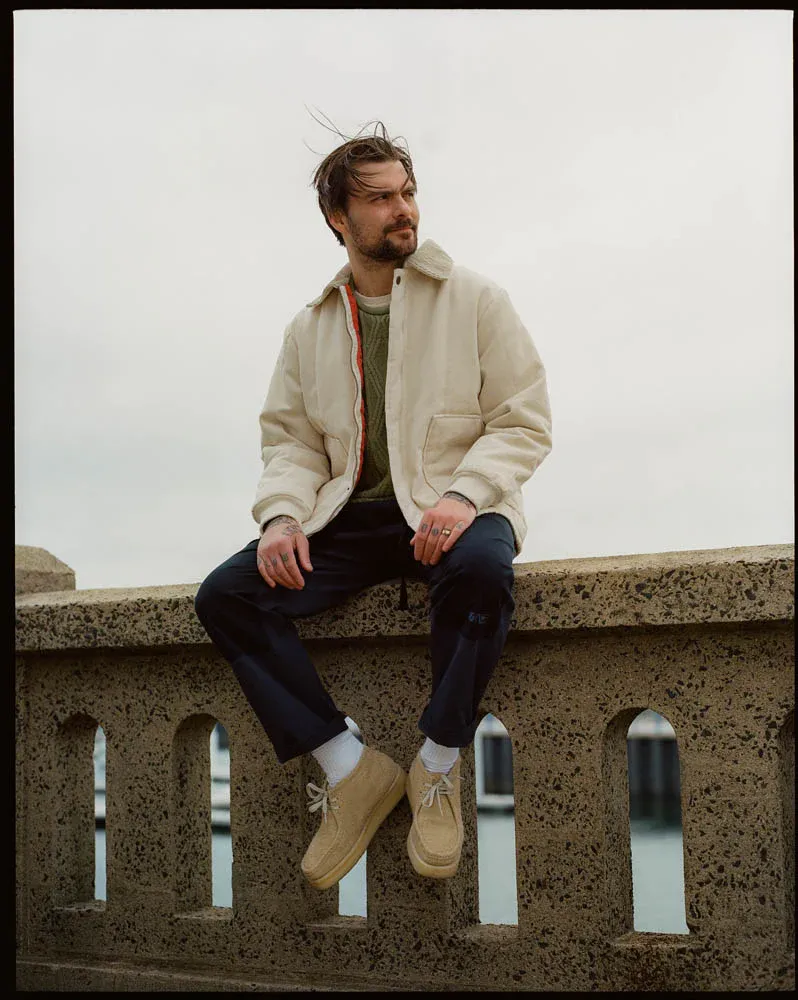 Here are some things to consider when choosing a barn coat aka chore coat:
First, think about the climate you live in. If you live in a colder climate and you want to wear it outside, opt for something warmer. On the other hand, if you live in a warm climate like SoCal, you'll want a lighter coat that won't make you sweat.
Consider the type of activity you'll be doing in your barn coat. If you're going to be doing actual work, you'll want a coat that is durable and easy to move in. Denim or canvas is a good option here.  However, if you're just going to be wearing your barn coat for casual occasions, you can choose a more straight-up stylish option. But the nice thing about the chore coat is that you can work or play in it.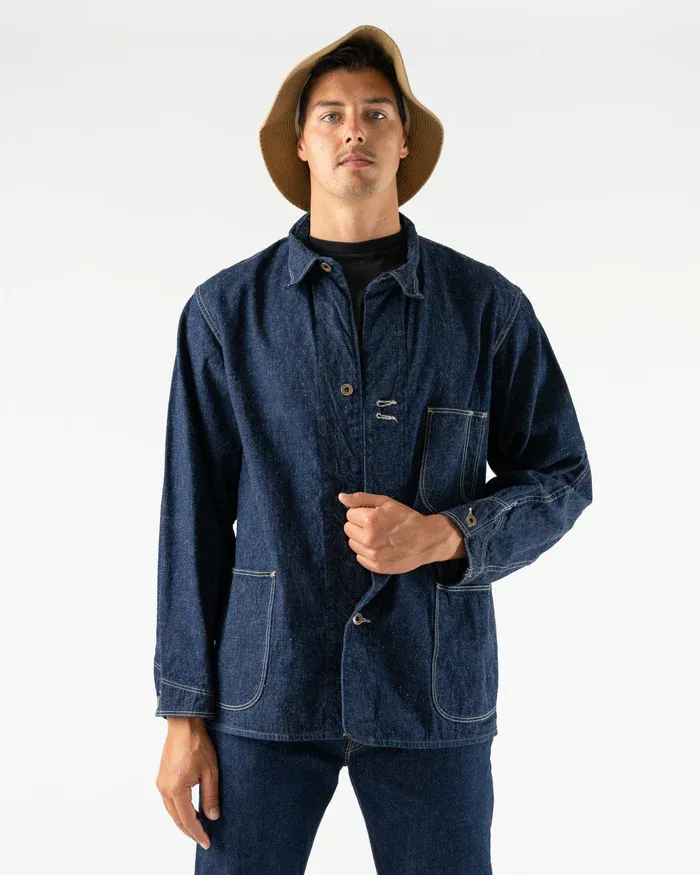 Barn coats can range from relatively inexpensive to quite expensive. In most cases, remember you'll get what you pay for in terms of quality, though many cheaper barn coats from brands like Carhart and L.L. Bean will last you a while.
This really is a classic workwear style that anybody can enjoy. And you know what, robots are gonna do all the good old traditional manly man jobs soon enough. And robots need no barn coats. So you might as well start wearing them now.
Here are some of the illest barn coats aka chore coats we can find, along with some work quotes we found on the interwebs.
Manresa Bitner Chore Jacket
"Either you run the day or the day runs you."
Jim Rohn
A.P.C CHORE JACKET
"When we strive to become better than we are, everything around us becomes better too."
Paulo Coelho
Polo Barn Coat
"Just one small positive thought in the morning can change your whole day."
Dalai Lama
YMC - Labour Faux Fur Chore Jacket
Apply yourself at whatever you do, whether you're a janitor or taking your first summer job because that work ethic will be reflected in everything you do in life."
Tyler Perry
Kapital Denim Coverall Jacket
"To think too long about doing a thing often becomes its undoing."
Eva Young
Orslow 50's Barn Coat
"If I had eight hours to chop down a tree, I'd spend six hours sharpening my ax."
Abraham Lincoln
Cottle  Barn Coat 🤤
"To forget how to dig the earth and to tend the soil is to forget ourselves." -Mahatma Gandhi
Umber & Ochre Chore Coat
"It isn't the mountains ahead to climb that wear you out; it's the pebble in your shoe."
Muhammad Ali

Tender Barn Coat
Have fun with your barn coat!