You want to do your chores in your beater coat, but sometimes you want a nice coat in the style of chores
That's where the barn coat comes in. In this kind of traditional coat, you're not only ready for anything— you're ready to look good doing anything. Sure that thing might be sitting at your computer, chasing down your dog at the park, or even posting up at the coffee shop. But hey,  robots are gonna have all of the good old traditional manly man jobs soon enough. And robots need no barn coats. So you might as well start wearing them now.
Here is your permission slip, and some of the illest barn coats aka chore coats we can find.
A barn coat for versatility and RRLness.
RRL - Indigo Jersey Chore Jacket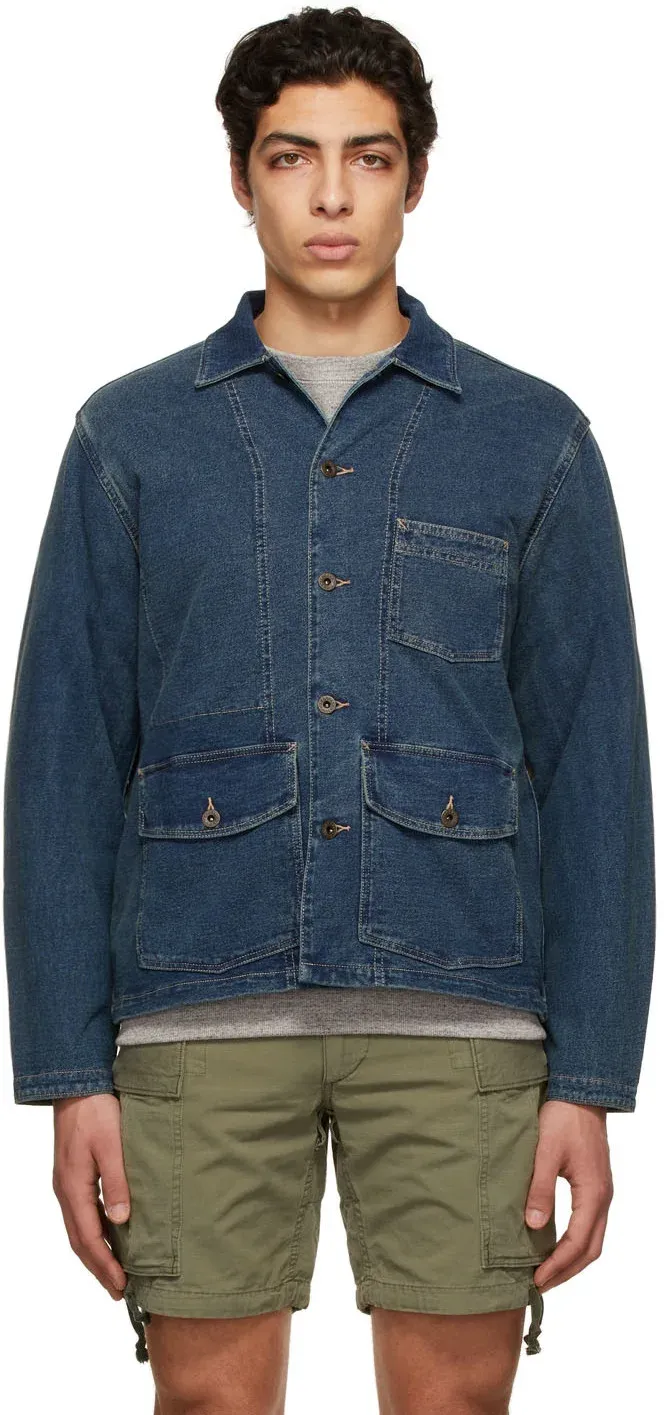 Long sleeve non-stretch denim jacket in indigo.

· Spread collar
· Button closure
· Patch pocket at chest
· Flap pockets at waist
· Single-button bar
---
A barncoat for melting brains.
SACAI - Bandana Print Chore Jacket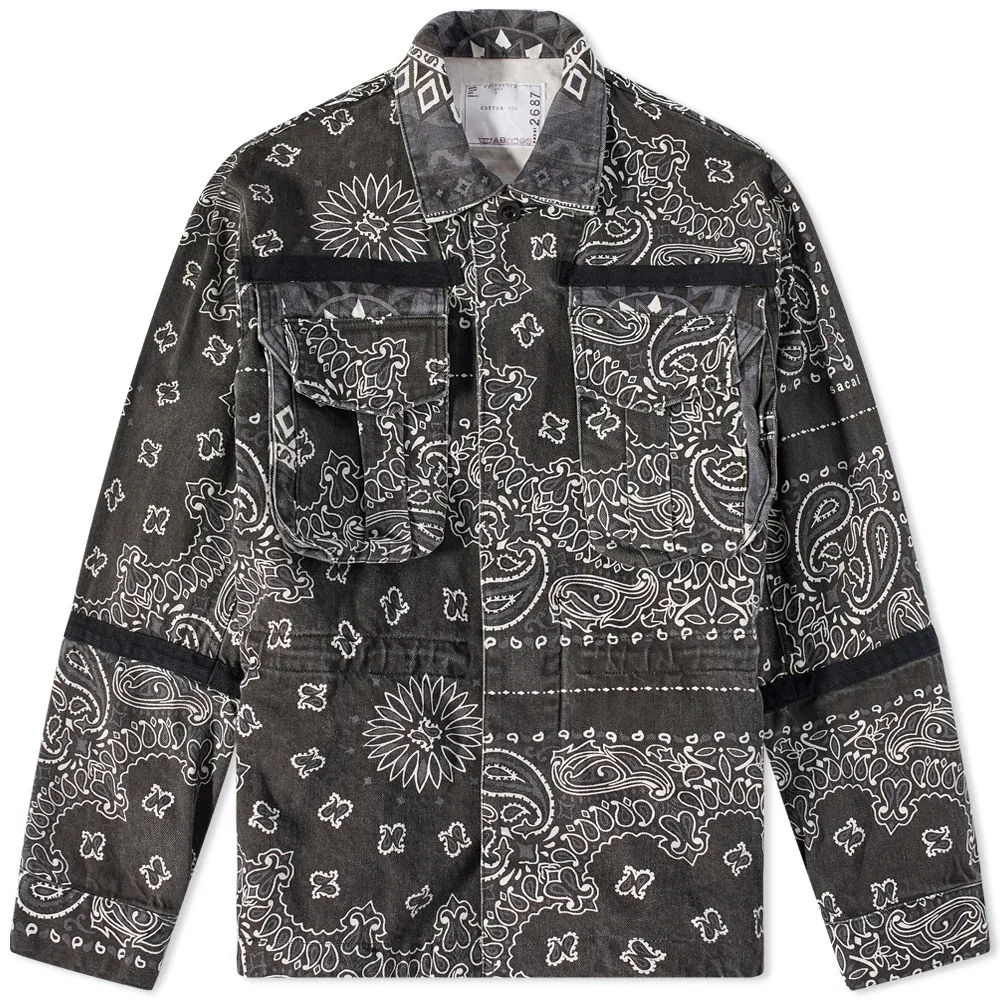 Japanese brand Sacai put a signature spin on this classic chore jacket in the form of a neutral bandana print. It's made from luxurious cotton, dressed in a washed black hue and cut to an oversized fit, then signed off with two utility-style pockets at the chest.
---
A barn coat to end all barn coats.
JUNYA WATANABE MAN X EYE X CARHARTT WORKER JACKET 🔥🔥🔥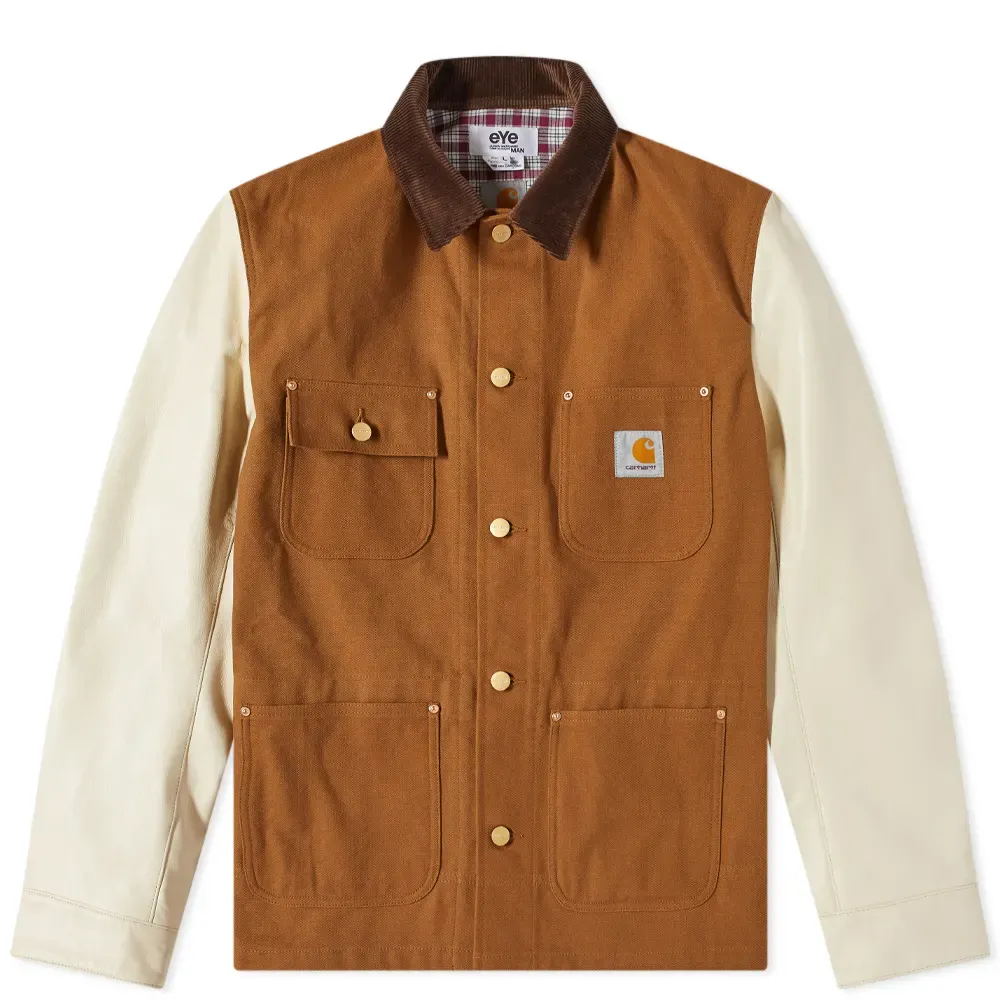 Inspired by classic workwear, this sturdy brown jacket combines the renowned high-quality of Carhartt WIP with Junya Watanabe MAN's collage style - often seen in the eYe collections. It's made in Japan from premium cotton twill and features a contrasting corduroy collar and beige coloured sleeves. The all-important golden "C" sits proudly at the chest atop militant pockets for a utility-inspired finish.
---
A barn coat you can share with your girl.
YMC - Labour Faux Fur Chore Jacket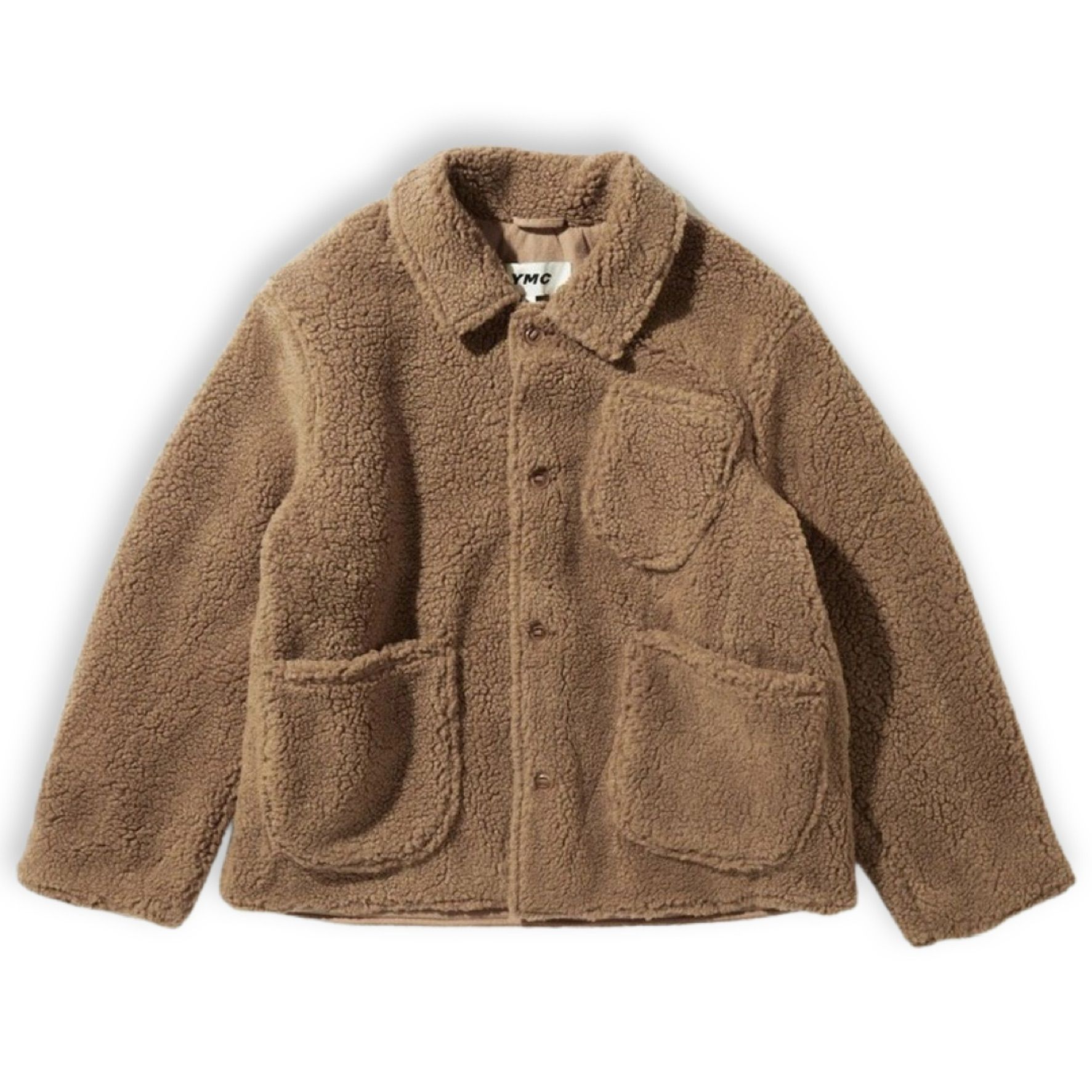 London-based YMC present the Labour Faux Fur Chore Jacket which is a cozy outerwear piece for this season crafted from a soft-touch poly blend faux fur fabric which chore jacket style pockets to front.
---
A barn coat by Visvim, what else matters?
Baker Dry Denim Jacket - VISVIM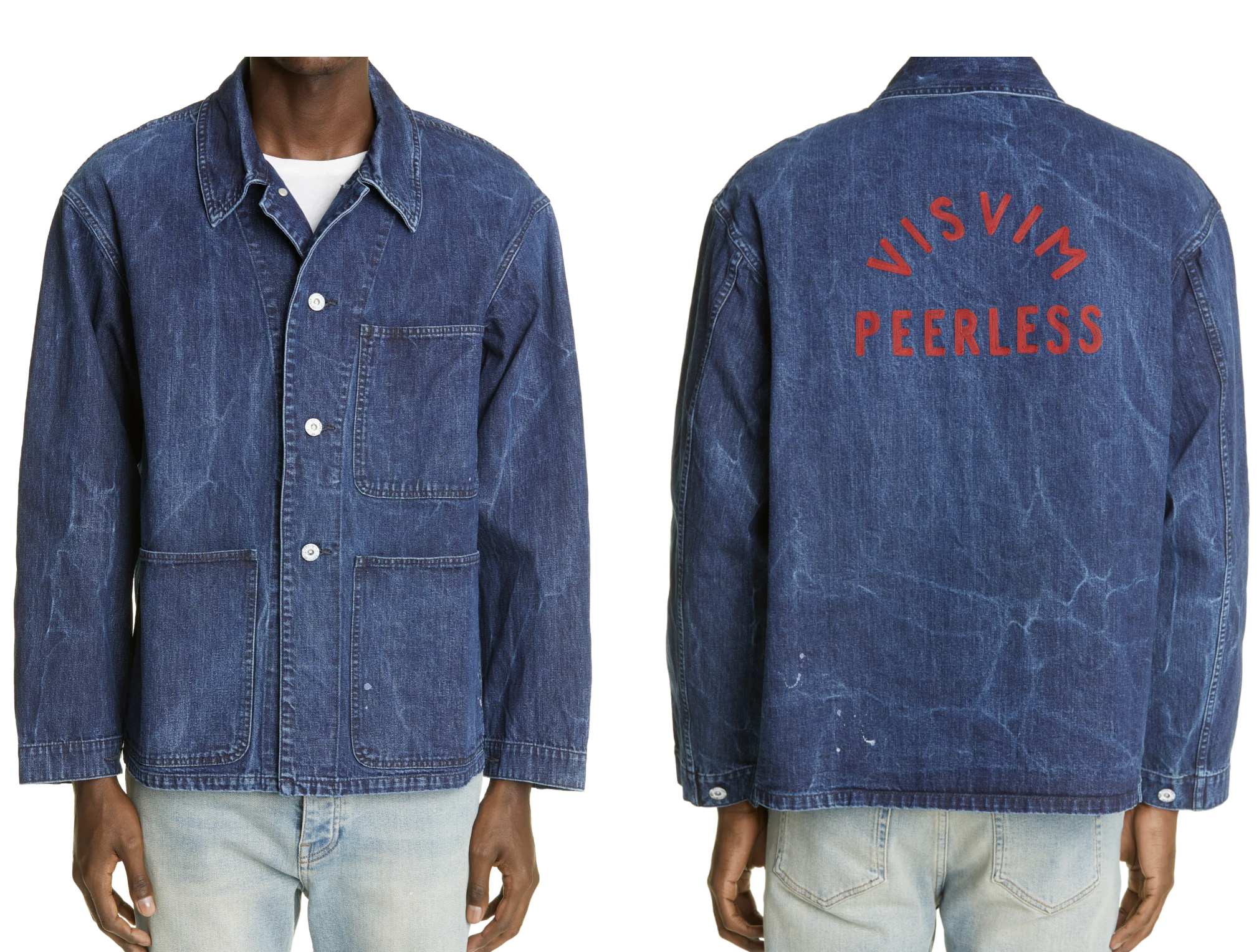 To replicate years of wear, this jacket undergoes a special preshrinking process that removes all the oil from the denim and results in a dry, uneven hand.
---
💡
Oh you want shoppable recommendations of the dopest menswear? Straight to your inbox? We got that, it's called the
Style of The Day.
---
A barn coat you can actually use in a barn for barny things like bailing hay and...etc.
orSlow - 40'S COVERALL - ONE WASH ORIGINAL DENIM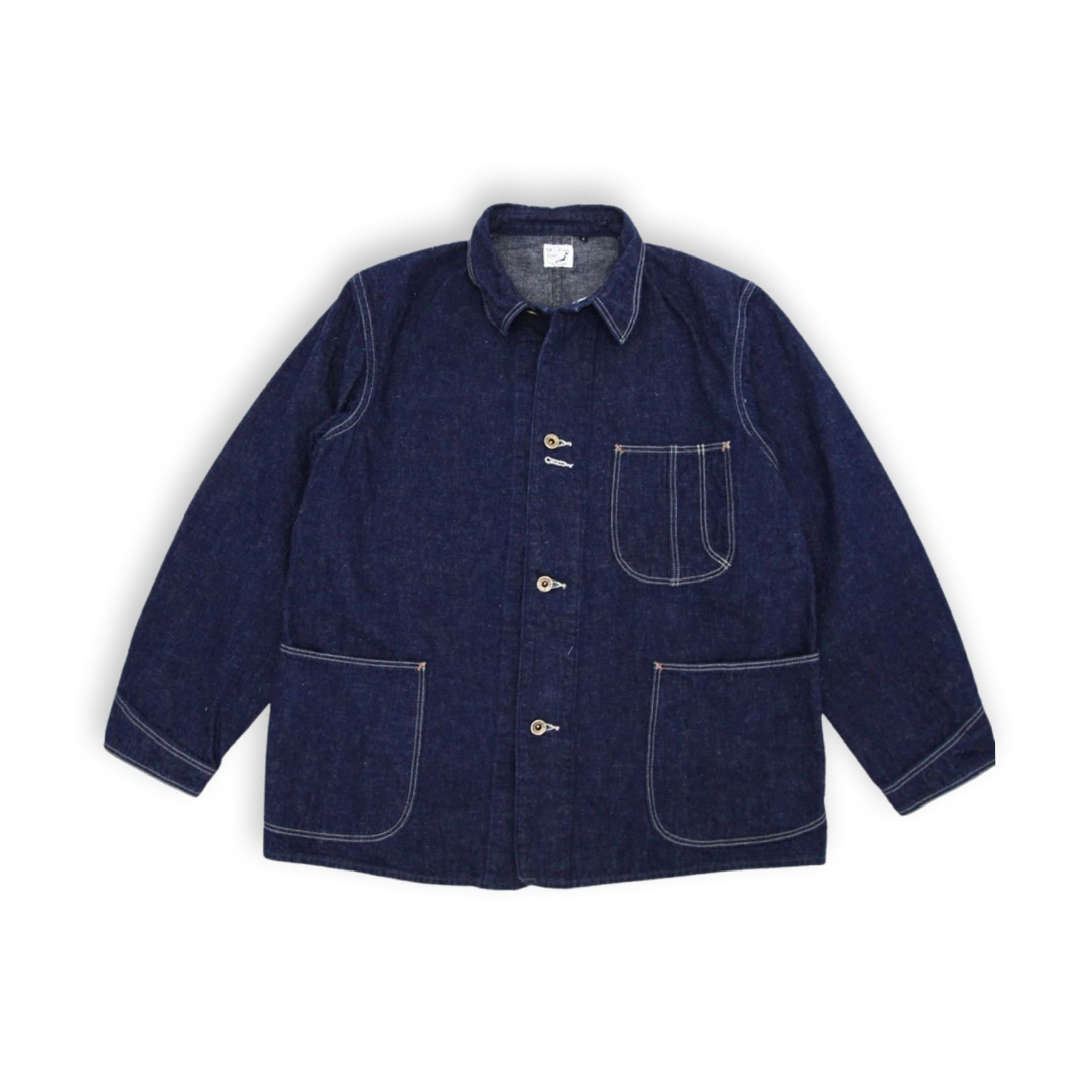 This piece is a perfect example of what orSlow does best. A reinterpretation of a workwear classic. Made from beautiful slubby japanese denim with classic details, yet cut for a more modern wearer. The coverall is notable for its raglan sleeve offering more mobility that will layer well and keep all the utility it provides year-round.
---
A barn coat for you... you know who you are.
Sky High Farm - Embroidered Denim Chore Coat Blue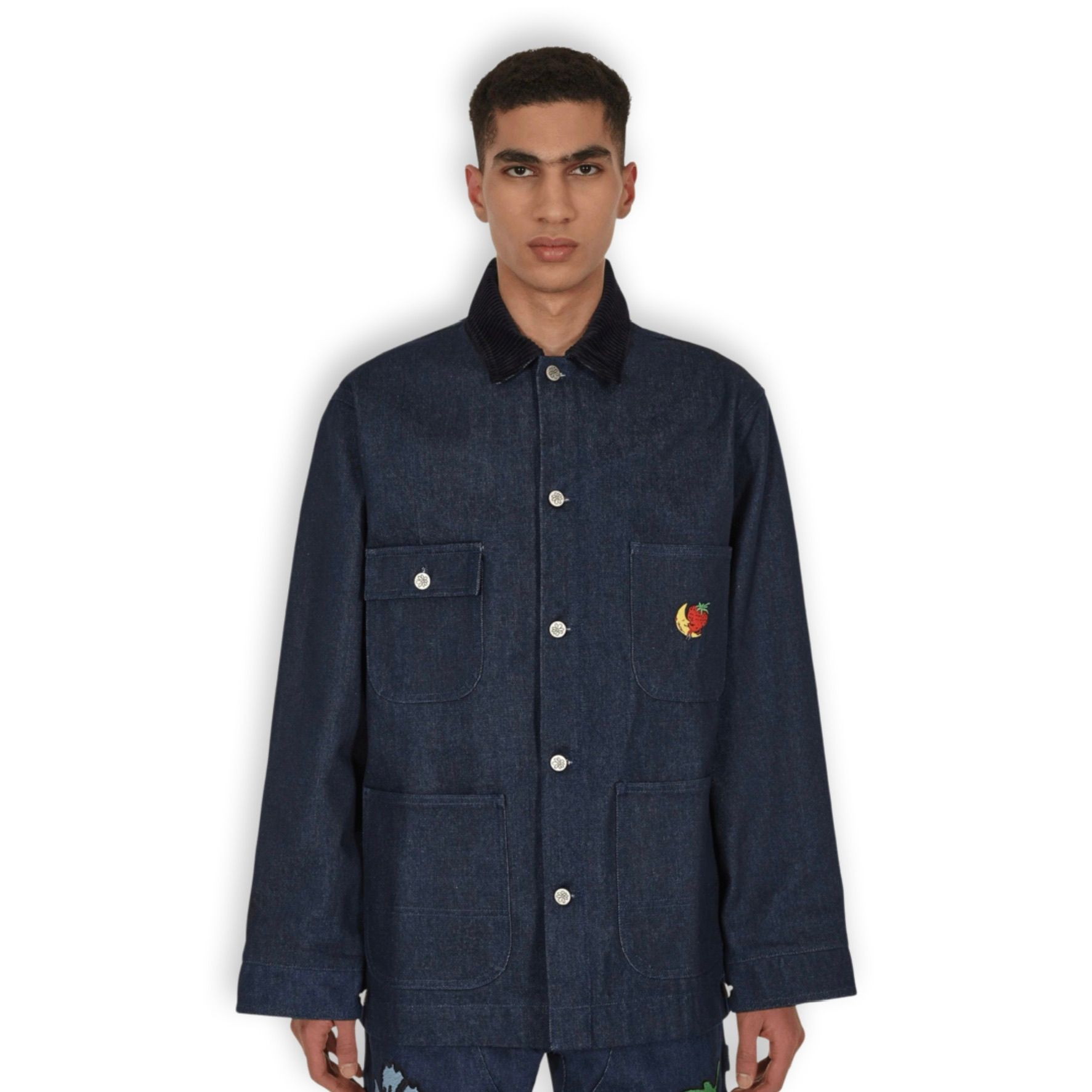 Sky High Farm Embroidered Denim Chore Coat Denim
100% Cotton
Cotton Lining
Corduroy Collar
Button Closure
Four Front Pockets
Embroidered Graphic at Chest and Back
Adjustable Cuffs
Made in Italy
---
A barn coat for me.
Cottle - C.T.L TRAVELING JACKET 🤤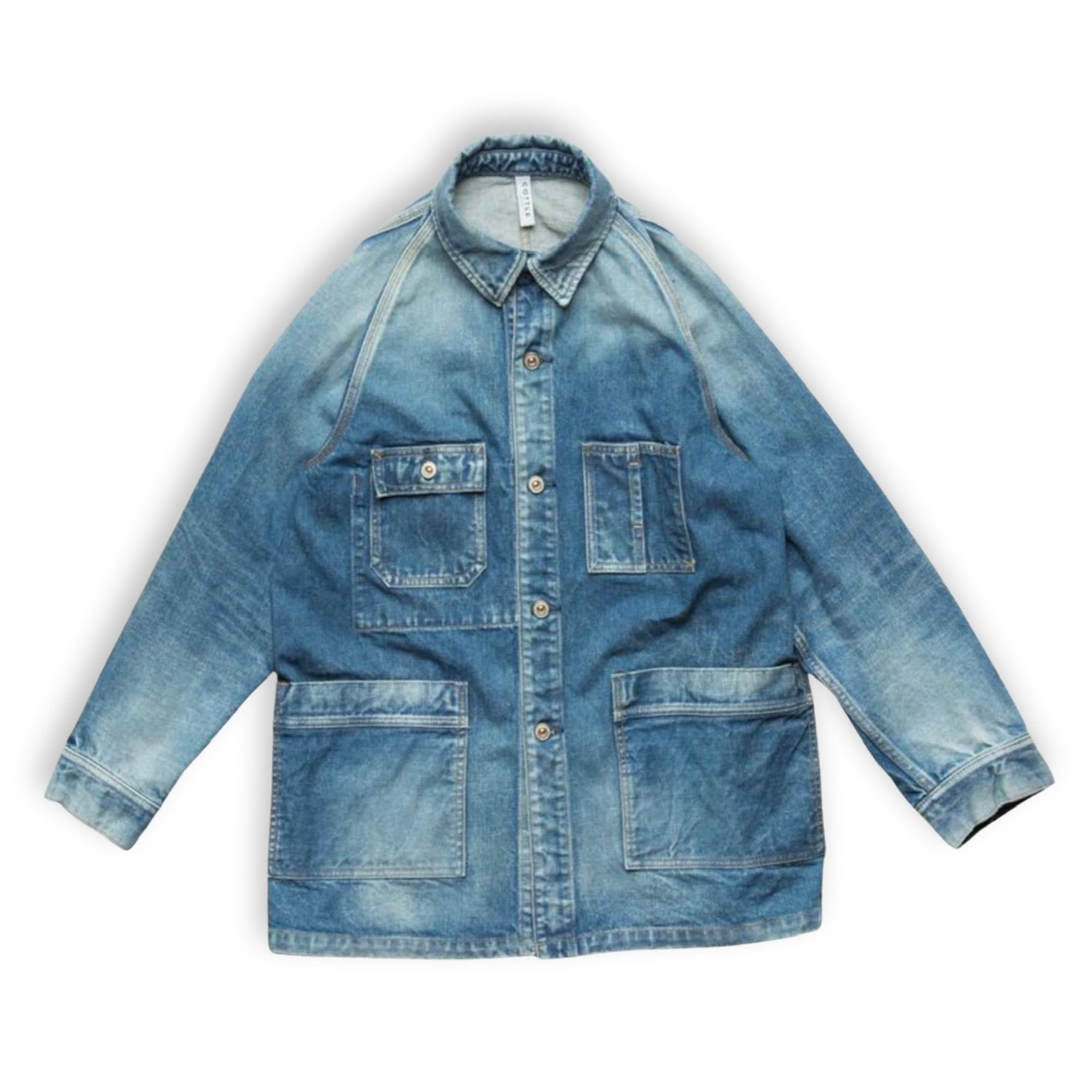 The fabric is woven with cotton nep material (90% cotton) and thick hemp thread (10% hemp). By weaving with a rapier loom, weft threads can be threaded alternately. As a result, fluffy Nep and hemp knot Produces a warm look and a sense of miscellaneous taste that is close to hand-woven.
---
A barn coat for the purist.
STAN RAY BARN JACKET - NATURAL DUCK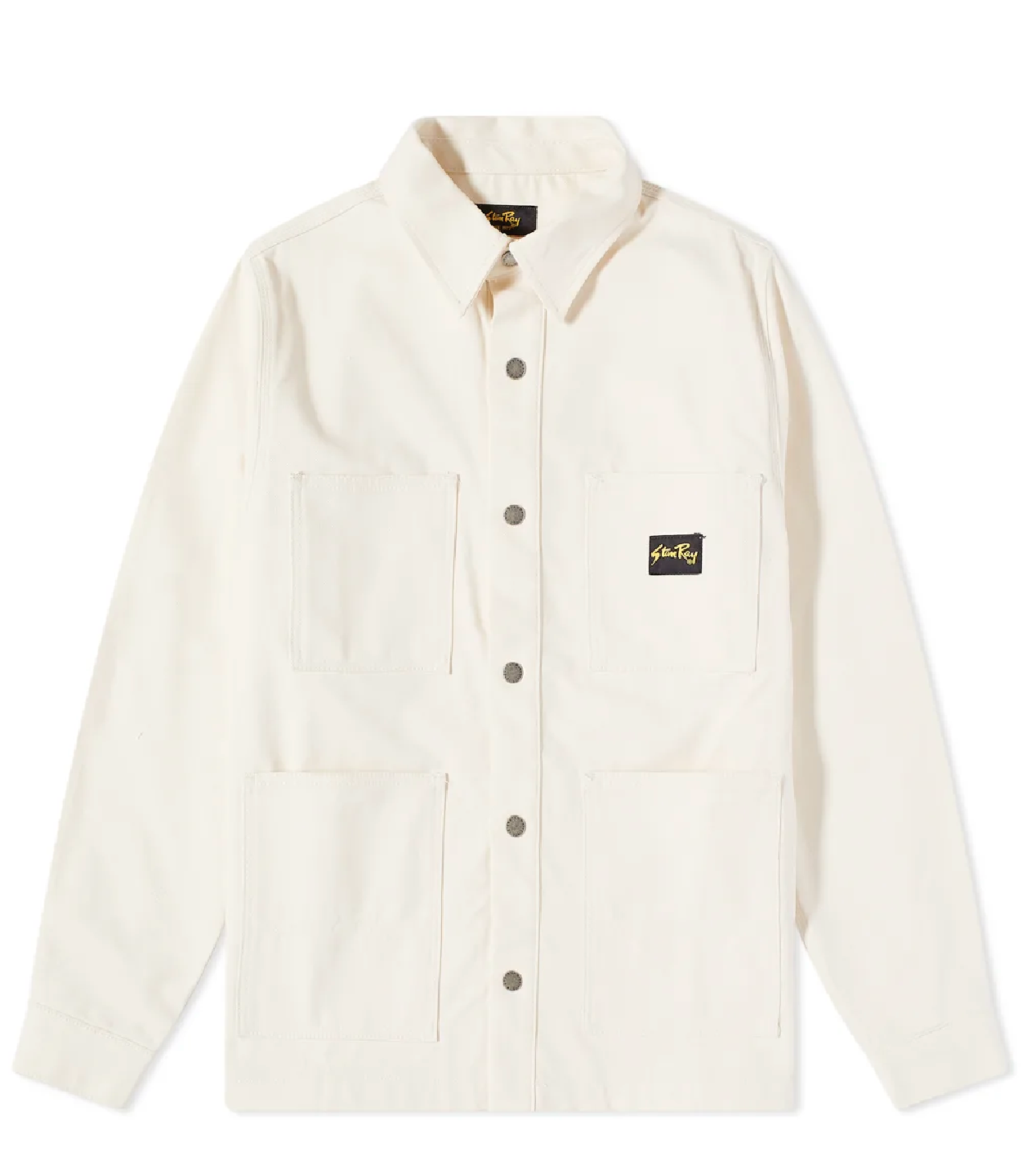 Stan Ray's workwear aesthetic shines through this Barn jacket. Styled in a brown hue, it's study cotton weave build is far from the most utility-focused part of its design, though — it's also patched with four pockets, just like classic 'shop uniform and the label's signature woven logo brands the chest, as usual.
---
A barn coat for historians, scholars, and those at one with nature.
Tender - TYPE 900 JACKET 💯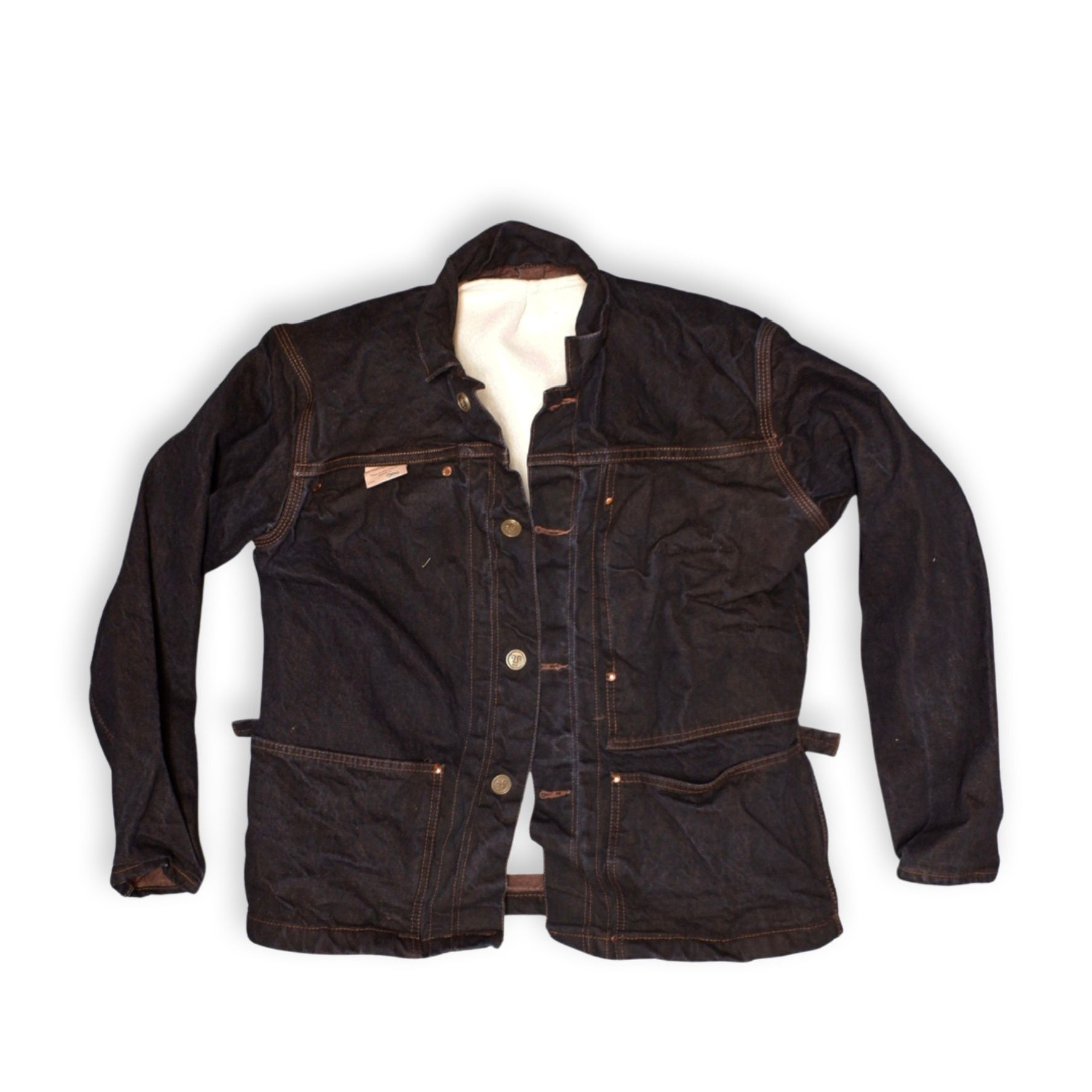 The first Tender jacket, cut with yokes grown onto the back panel, so that the shoulder is seamless and cut on the bias, for a particularly comfortable fit over time.
Made in England
Cut from 16oz 25-dips indigo ringspun cotton selvage denim, woven in Japan
Lined jackets have a fully removable body liner cut from heavy ecru wool woven in England for tennis balls
Selvage facings and straps
Straight cut side pockets will stretch to curve with wear
Full chest map pocket
Lost wax cast brass buttons
Adjustable side straps with sand cast brass loops
Riveted swinging inside pocket
100% cotton thread
---
A barn coat because Cortis grew up in Maine and likes Mainey stuff like L.L. Bean
Men's Original Field Barn Coat, Cotton-Lined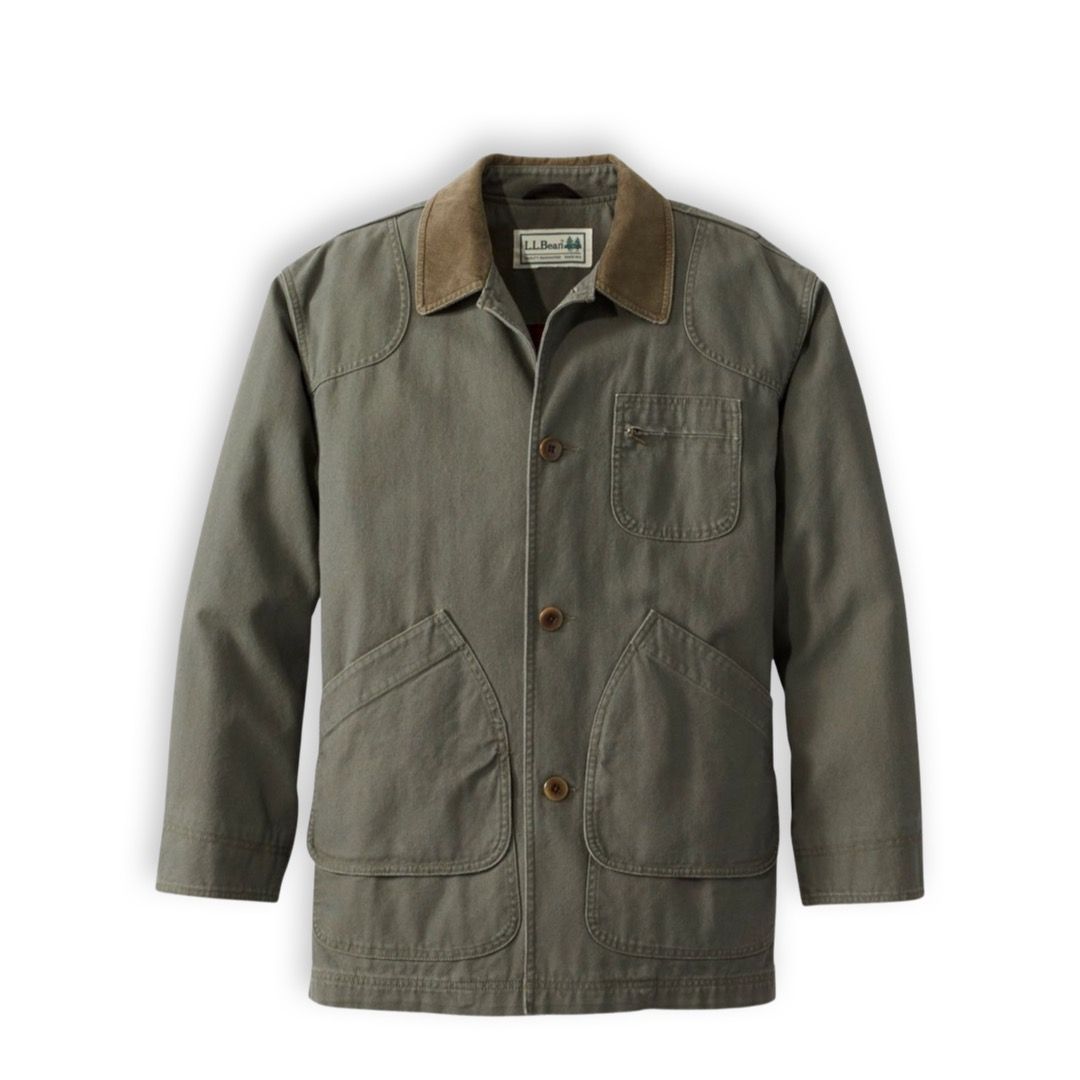 Our Original Field Coat has set the standard for quality and craftsmanship since 1924. Originally designed for hunting, it's built to withstand the briars and branches of the thick Maine woods.
---
A barn coat from Patagonia cause big-ups to Ventura County.
Men's Maple Grove Deck Jacket - Patagonia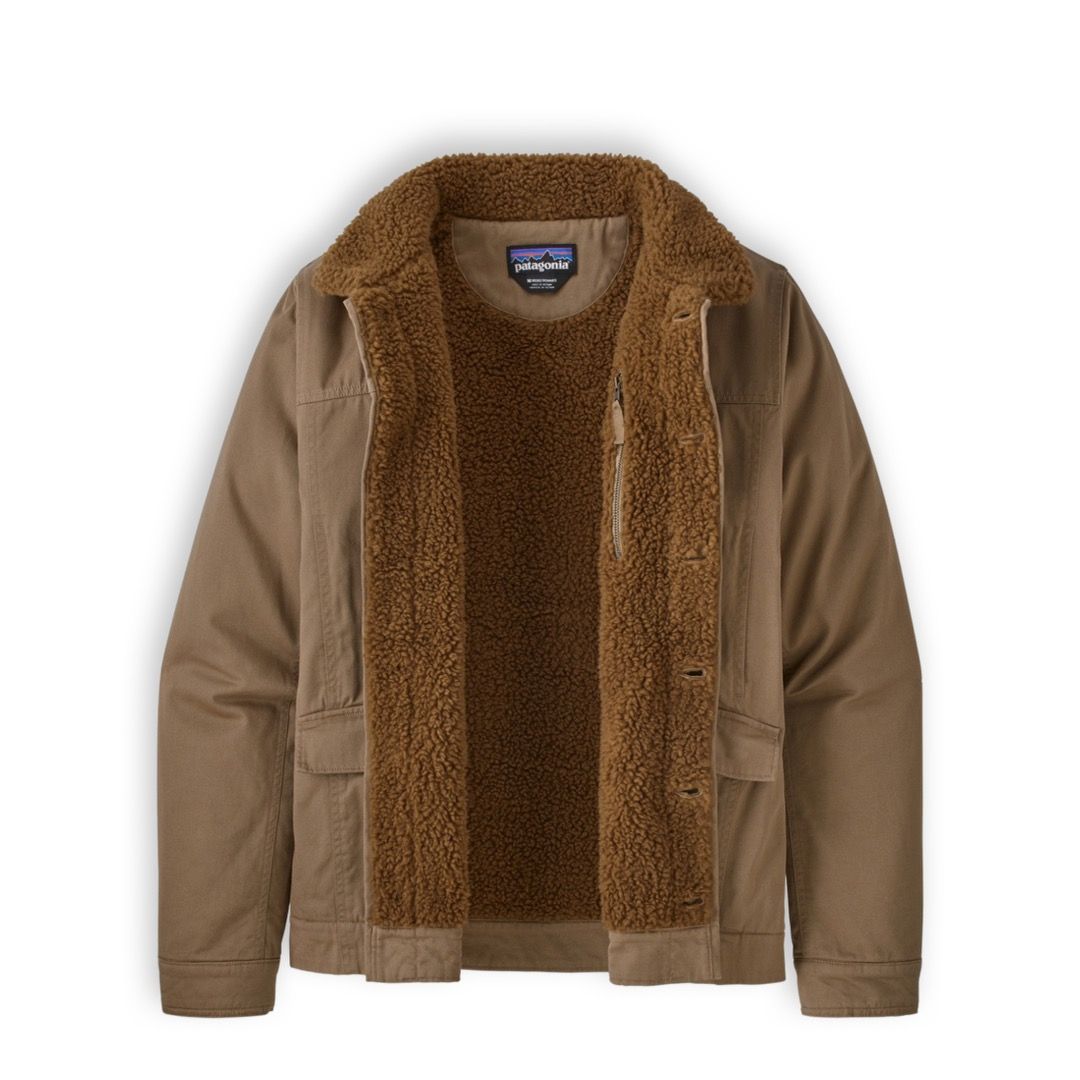 A warm, weather-resistant work-style jacket made with 100% organic cotton twill, insulated with 80-g Thermogreen® 100% polyester (90% recycled) and lined with 100% recycled polyester ¼"-pile fleece. Fair Trade Certified™ sewn.
Have a great time in your barn coat! 🦾