Stumbling down the mouth of the cave, I realized my error. I had overestimated the stability of the rock outcropping that supported me mere moments ago.
Too late. I was trapped below. I would have to traverse the long tunnel through the caves to the other side of the mountain.
Walking through the dark, I noticed the cavern become illuminated by a green light. It was coming from a stone, lying under a pile of rocky debris. I picked up the orb, realizing that this marvelous translucent emerald sphere was polished and glassy.
To my shock, an image appeared in the suddenly-clear crystal ball. It was a view of the future! What did the future hold? 4 incredible under-the-radar menswear brands I should tell you about.
Today I fulfill that mission.
I now use the same crystal as a bowling ball at Tuesday night league. But here are the brands it told me to share.
Stoffa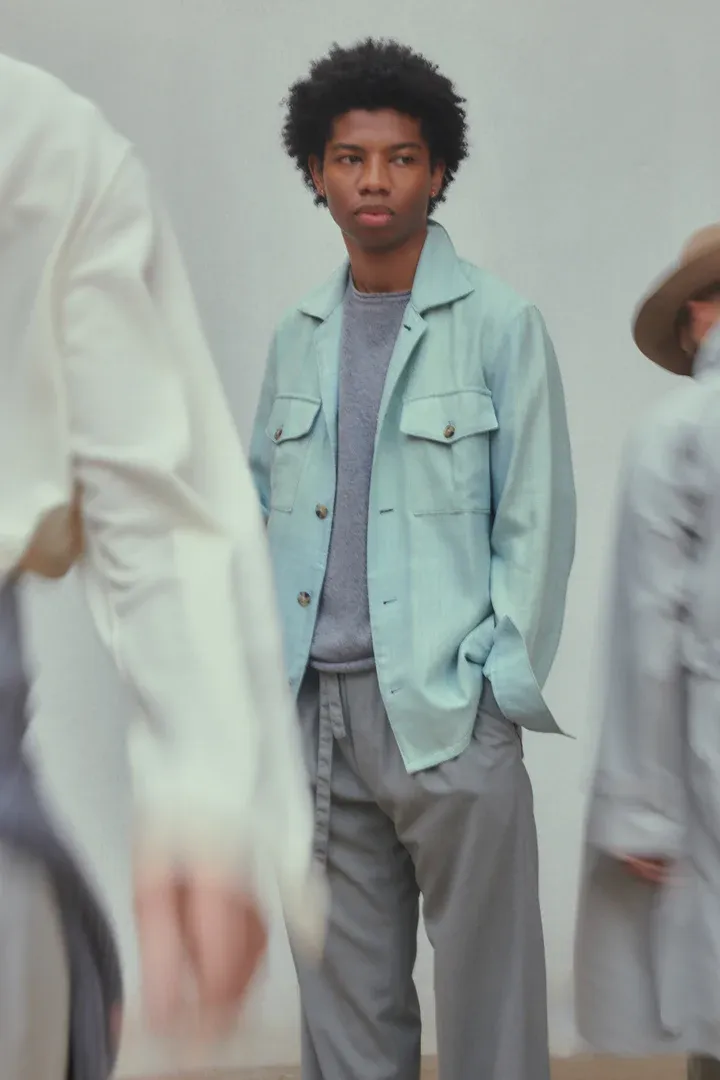 Stoffa's clean, modern menswear may become personal heirlooms in your wardrobe. This is a brand that pays attention to sustainability and responsibility. Not just in statement, but in practice; Stoffa is almost exclusively made-to-order. This way they reduce samples and the problems that arise from overproduction. Thoughtfully designed and Italian-made, Stoffa is sure to become a favorite for thoroughly modern men.
Matias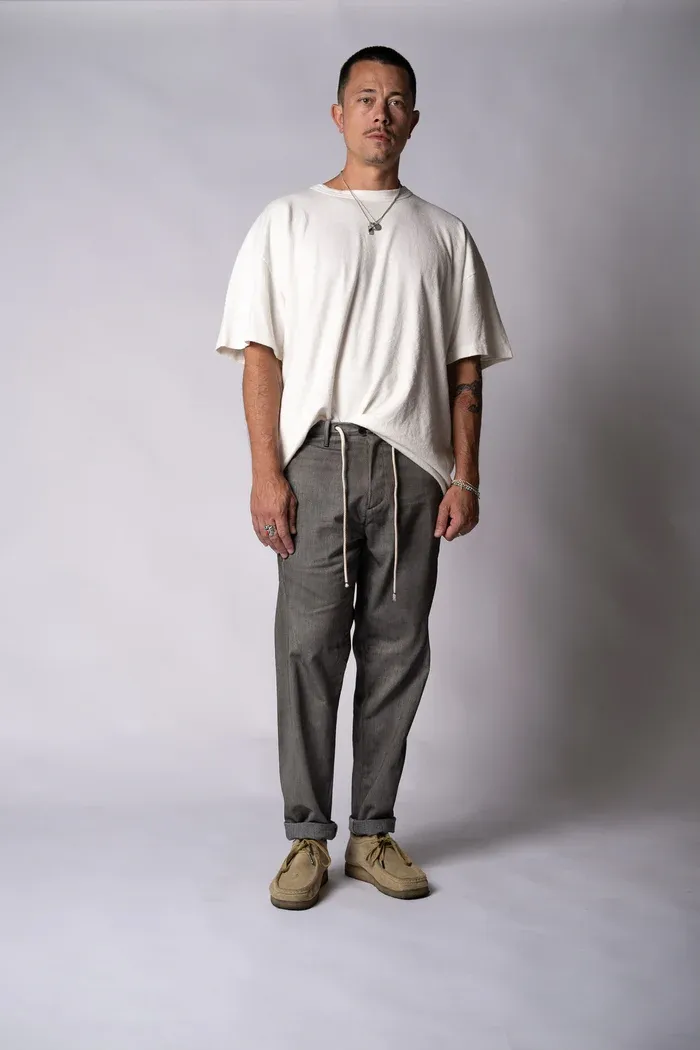 Matias Brand
I will keep mentioning this brand because I LOVE what they are doing with workwear, and that's putting a modern, "post-heritage" twist on the genre. Matias has some unique pieces that perfectly fuse avant-garde sensibilities with workwear wearability.
I feel like this is one of the most progressive brands going, so keep an eye on everything and anything MATIAS is doing.
Evan Kinori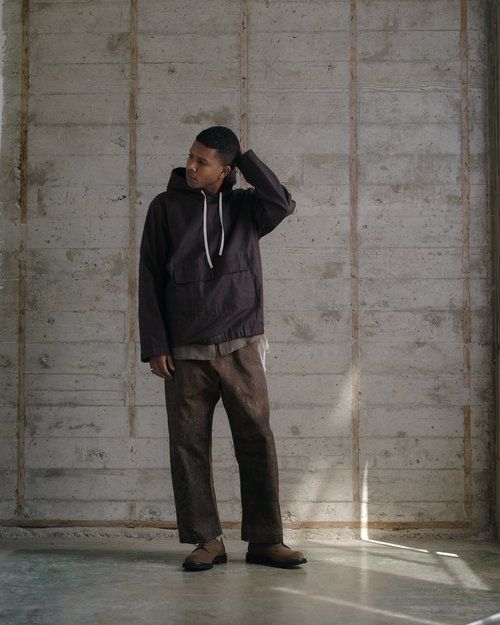 Kinori is doing slow fashion from the bay area, and he's sure to be more on the radar after his interview with Blackbird Spyplane to add to this fantastic feature in The New York Times. We've been gawking afar at this guy's pieces for years, as he's got the whole finely-crafted-unstructured-awesomeness thing going. Everything he makes is hyper-wearable and dope.
Hartford Denim Company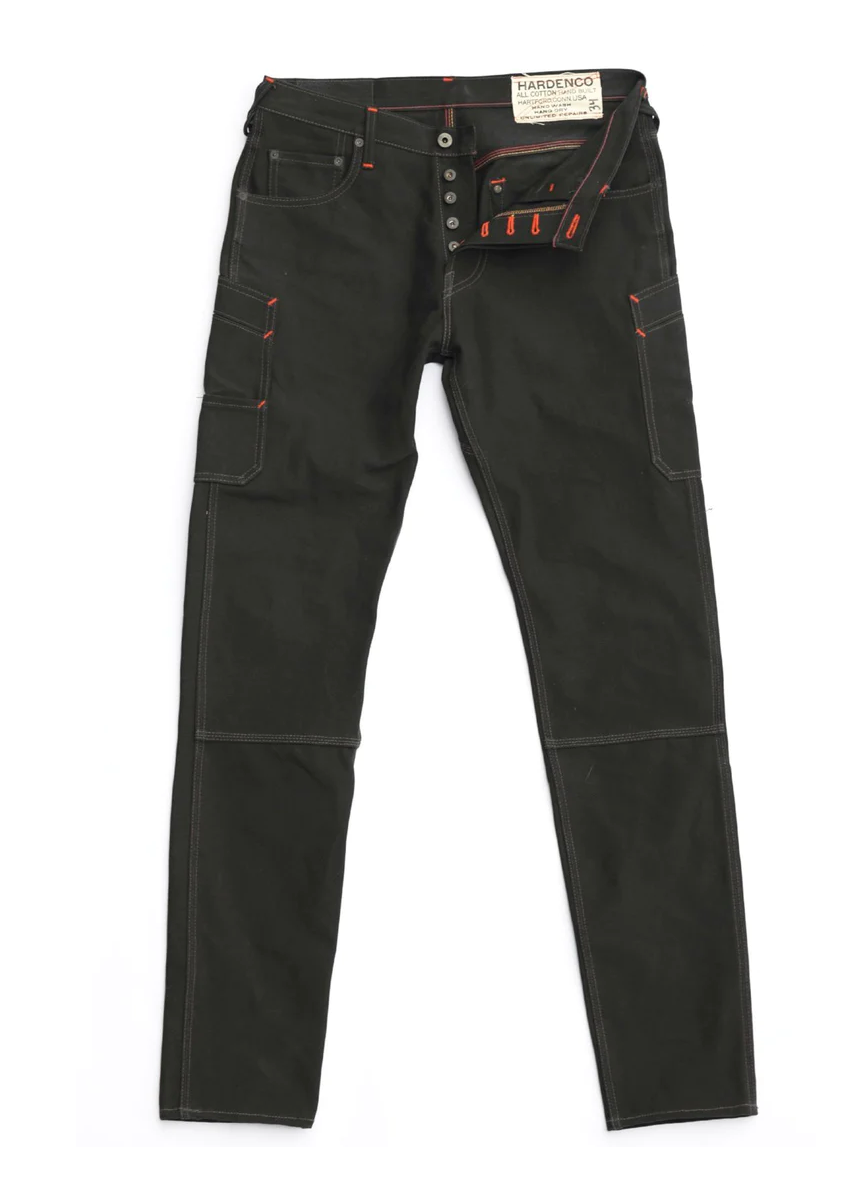 Hartford Denim Company is about as legit as they come. This crew of hometown boys makes some of the most solid denim you can buy and has being going under the radar for too long.
This is real, Made-In-The-USA craftsmanship, the same kind that characterized your father's (and definitely my father's)  New England.
HARDENCO is low on fluff but long on details, and they concentrate on durable pieces that will stand up to actual work, not just pieces that look like workwear. They also take custom orders, so line yours up today or try one of their signature pieces.
If you fall into a cave, you'll be glad you had these clothes.