Romantic comedies are a fun, no-pressure way to spend time with your boo. It doesn't take a whole lot of brain power to fire up a romcom, snuggle up on the couch, and let the rest of the evening take care of itself.
Of course, the late 90's was the golden age of the romcom, featuring some excellent feel-good comedies that stand the test of time, or at least the test of the past 30 years or something.
Our Favorite 90's Romcoms
Here's a non-definitive (but pretty decent list) of romcoms for couples who want to vibe out on some healthy nostalgia and good vibes.
My Best Friend's Wedding (1997)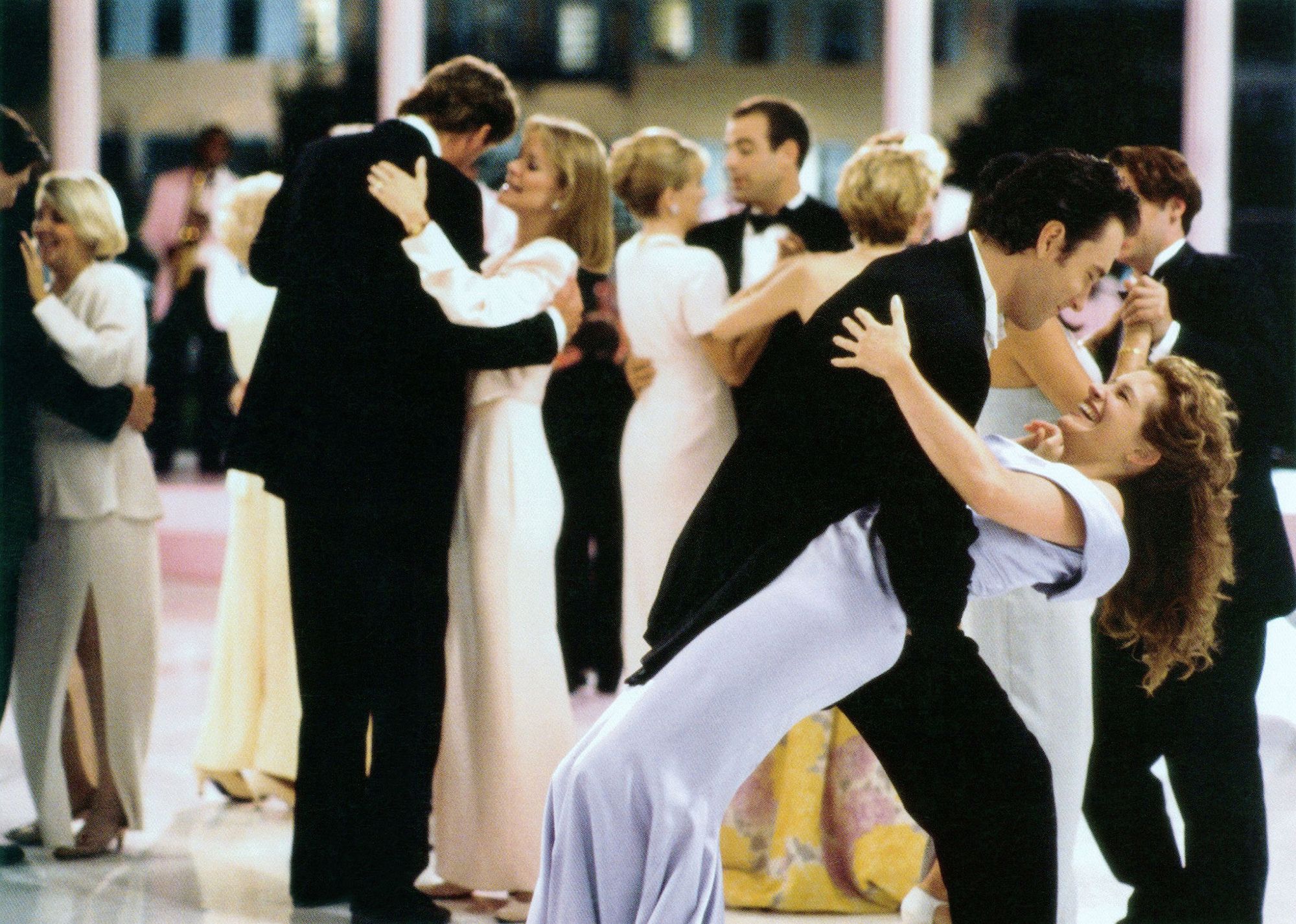 Julia Roberts' character falls in love with her best friend just before he is set to marry someone else.
My Best Friend's Wedding is a 1997 romantic comedy about a young woman named Julianne who discovers her best friend, Michael, is engaged to another woman. Julianne decides she must win him back and sets out to sabotage the engagement.
Hijinks ensue.
The movie stars peak Julia Roberts, Dermot Mulroney, at-her-cutest Cameron Diaz, and peak Rupert Everett. My Best Friend's Wedding is a lighthearted and humorous movie that celebrates the importance of friendship. The movie was a commercial success, grossing over $300 million worldwide, and is considered to be one of the most iconic romantic comedies of the 1990s.
Notting Hill (1999)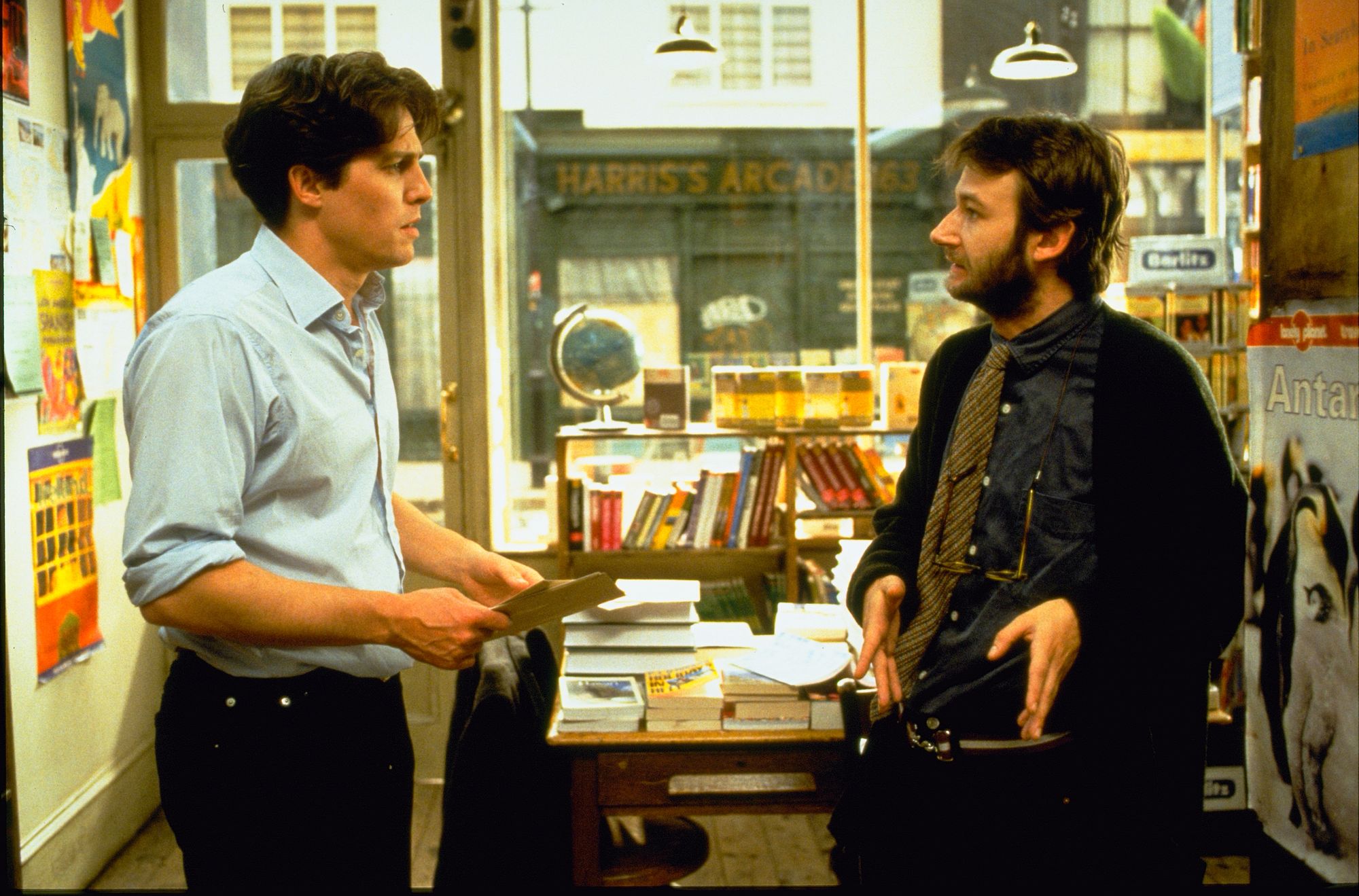 A  famous actress falls for an ordinary bookshop owner.
Released in 1999, Notting Hill follows the story of William Thacker (Hugh Grant), a shy and lonely bookstore owner, who falls in love with world-famous American actress Anna Scott (Julia Roberts). Throughout the movie, we follow their blossoming relationship as they try the navigate their unexpected romance amongst the travails Anna's fame as the press hounds her mercilessly.
Notting Hill is an endearing tale of love and friendship that is pretty much the perfect Romcom. With its witty dialogue, charmingly idiosyncratic performances, and iconic Englishness, it is a movie that will remain a beloved favorite for many years to come.
This is the best movie ever made.
There's Something About Mary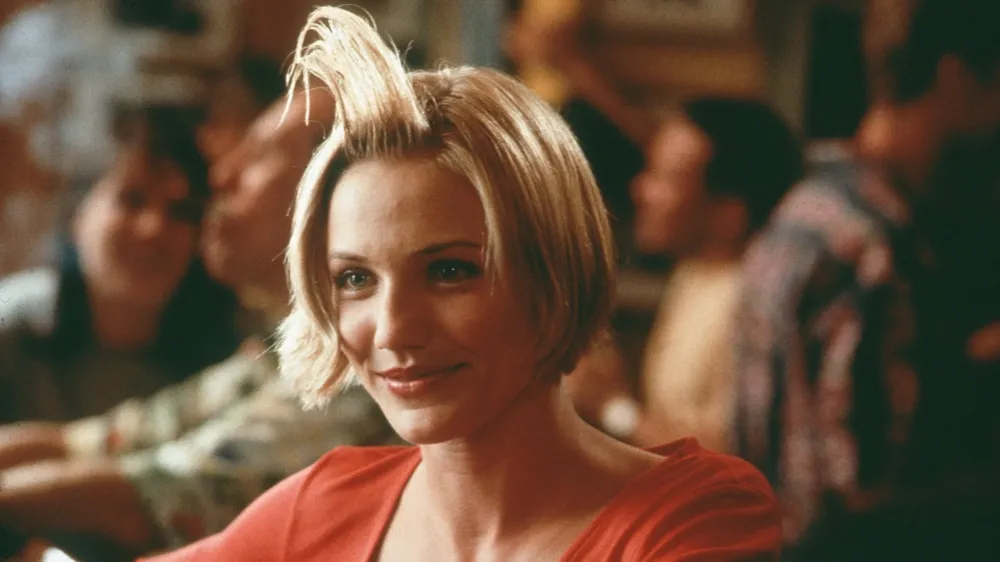 A man tracks down his high-school love-that-never-was.
There's Something About Mary is a 1998 romantic comedy film directed by Peter and Bobby Farrelly. The movie follows Ted (Ben Stiller), a young man who becomes infatuated with his high school crush Mary (Cameron Diaz) years after their graduation.
Ted hires a private investigator, Pat Healy (Matt Dillon), to track Mary down, and Healy discovers that Mary is still single and living in Miami. Ted decides to go to Miami to see Mary, but his plans are complicated by a series of mishaps, misunderstandings, and general awkwardness.
Along the way, Ted meets a variety of colorful characters, including Mary's former boyfriends, Warren (W. Earl Brown) and Tucker (Lee Evans), as well as Mary's mentally challenged brother Warren (Chris Elliott).
The film is known for its offbeat humor, quirky characters, and several memorable scenes, including one involving the most unlikely  hair-gel-misappropriation you've ever seen. Overall, There's Something About Mary is a funny and endearing movie that showcases the talents of its ensemble cast.
10 Things I Hate About You (1999):
A modern-day adaptation of Shakespeare's Taming of the Shrew.
10 Things I Hate About You is one of the classic teen rom-coms of the 1990s. Starring Heath Ledger and Julia Stiles, it follows the story of two teenagers in Seattle who date each other as part of a bet. It's a unique retelling of William Shakespeare's The Taming of the Shrew, bringing a modern twist to the classic story.
With a great cast, light-hearted moments, and an excellent soundtrack, 10 Things I Hate About You features some strong themes of family, friendship, and relationships that are still relevant today.
You've Got Mail (1998):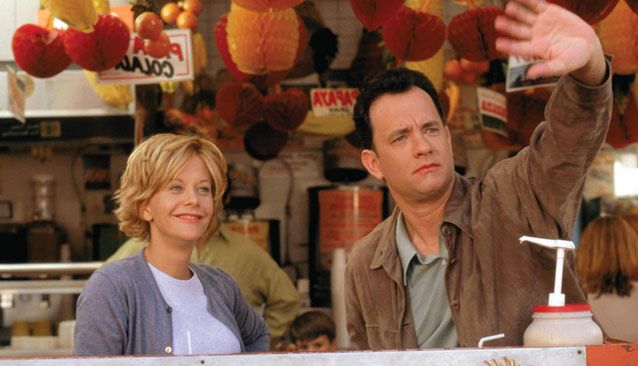 A pitch-perfect 1990's classic, with two of the most likable actors ever.
Starring Tom Hanks and Meg Ryan, this movie follows the story of two people who are business rivals in real life, but are simultaneously falling in love over email.
You thought it couldn't get better than Sleepless in Seattle, but this film proved that Hanks and Ryan are generational acting talents and two of the most likable people in the universe.
This is the second-best movie of all time.
The Wedding Singer (1998)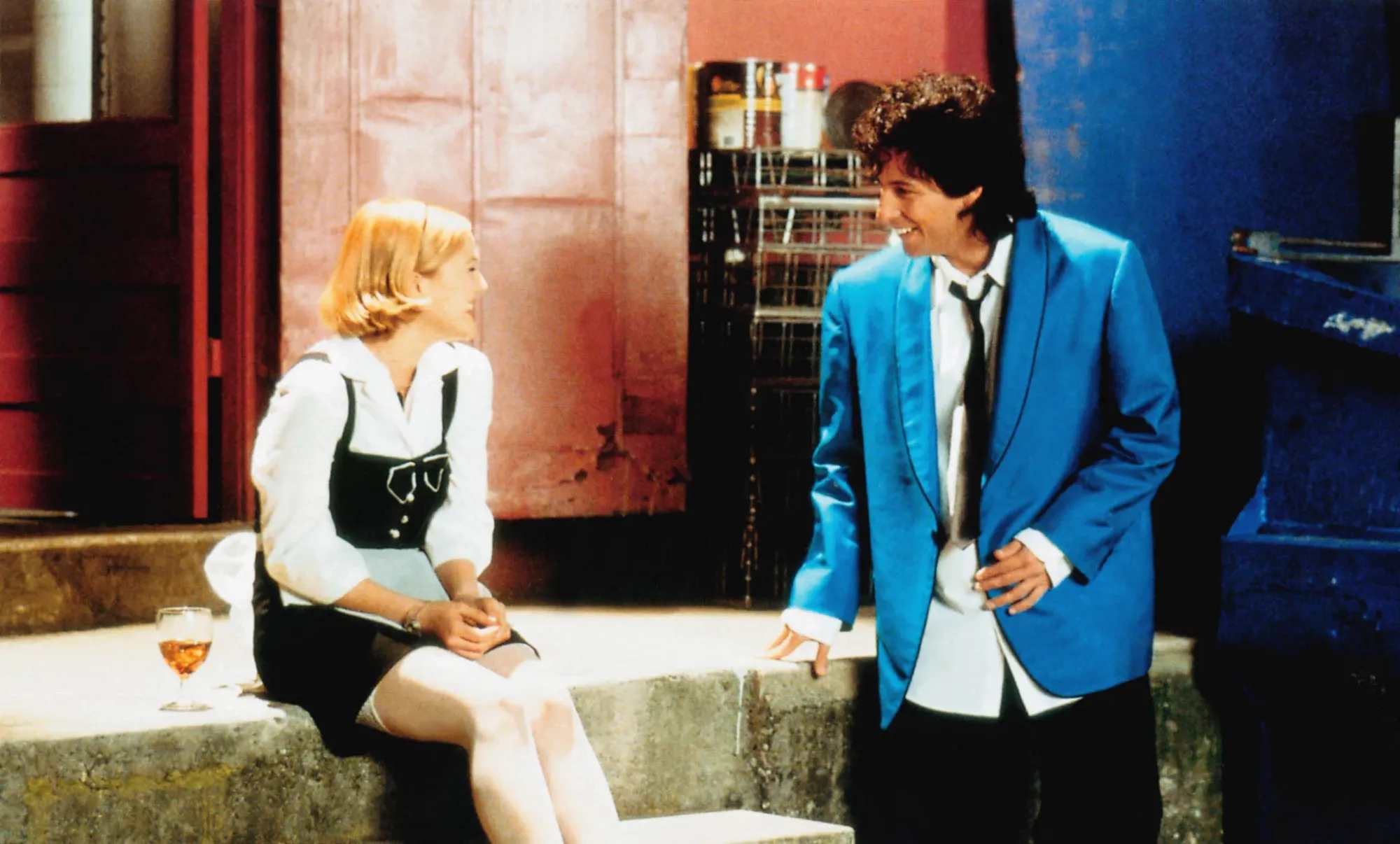 A wedding singer falls in love with a waitress while planning the wedding of another couple.
The Wedding Singer is set in 1985 and follows the story of a wedding singer named Robbie Hart (Adam Sandler) who is left standing at the altar by his fiancée. After this, he becomes depressed and falls into a slump, but bounces back than to a kind-hearted woman named Julia Sullivan (played by Drew Barrymore), who is engaged to a jerk.
The film is known for its catchy 1980s-inspired soundtrack and its humorous depiction of the wedding-industrial-complex. It was a big hit, spawning a stage musical adaptation.
Clueless (1995):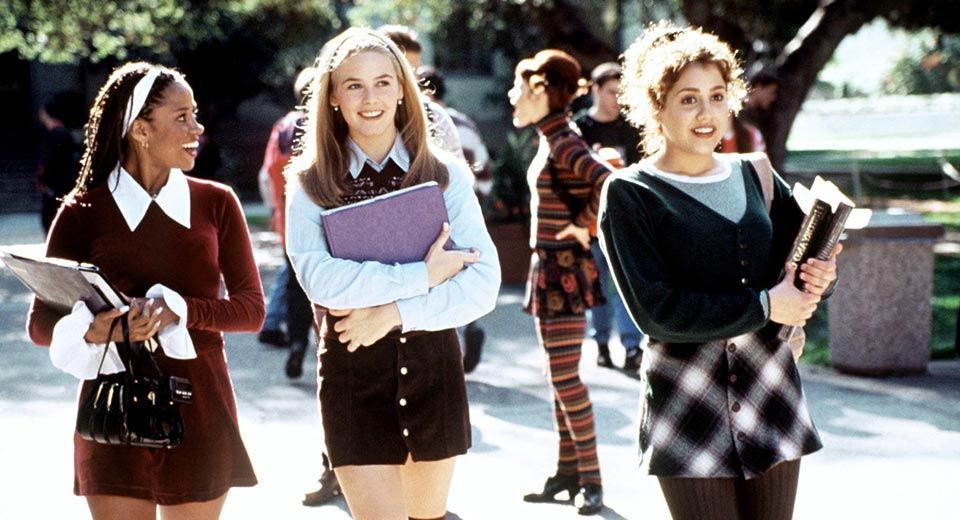 This modern-day adaptation of Jane Austen's Emma follows the story of a likable high school girl who likes to play matchmaker.
Clueless is a 1995 American teen "coming-of-age" film that follows the adventures of Cher, a wealthy, confident, fashionable high school student in Beverly Hills. The film tracks Cher around L.A. Cher as she navigates the social scene while matchmaking her friends and teachers. When her plans go sideways, she's forced to confront her own motivations and romantic impulses. The movie stars Alicia Silverstone and Paul Rudd.
Clueless was praised for its smart, witty dialogue and its accurate portrayal of the culture and fashion of the 1990s. In recent years, the movie has also been an influential cultural touchstone for bringing 90's style back into the mainstream as a new wave of youngsters discovers the film.