HEX coffee is based out of Charlotte, North Carolina. I recommend their Ciwidey/West Java/Indonesia Coffee, which I'm currently pouring for family during a good old reunion. This is also a real cool coffee from a packaging/aesthetics perspective— it comes in a neat little box with the bag inside. Perfect for storing for later!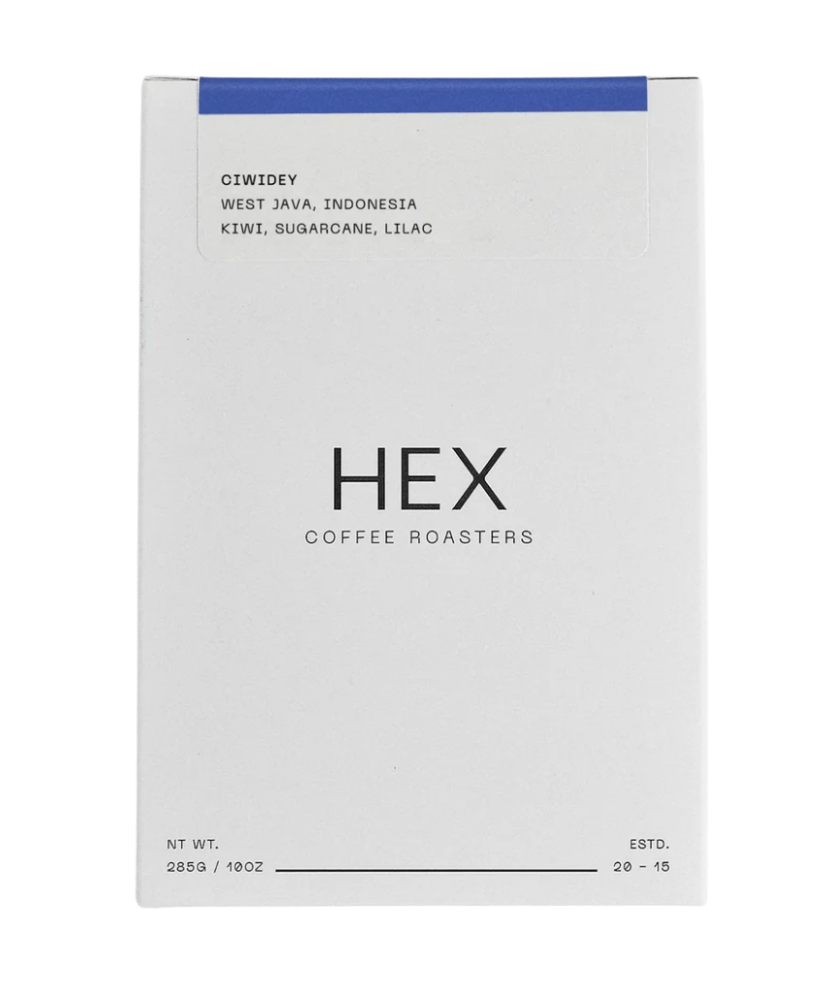 Here's a little more on this coffee from the fine folks at HEX:

Dudy A. Busyori is the lead farmer and processor for this coffee.  He's a deeply passionate about coffee and gave up his busy, hectic life in Jakarta to return to his Sunda homeland and grow coffee.  His farm is deep in the forest about an hour outside of Ciwidey.  After the coffee is picked, it's transported by motorbike to a truck that will take the coffee back down the mountain towards Ciwidey.  Dudy's washing station, Kebun Bintoha, is situated directly behind his home and roastery on about 1 acre of land.
This multi-varietal lot of both Sigararutang and Lini S is one of the cleanest expression of Indonesian coffee that we have ever tasted.  In an area where traditionally wet-hulled coffee processes have often yielded muted, earthy flavors, Dudy's coffee remains vibrant and fresh, with tropical characteristics and a lovely delicate body.