A CPO shirt is one of the most versatile pieces you can have in your wardrobe. Originally issued to members of the navy (CPO stands for chief petty officer), this style of shirt has been a mainstay for active guys from the forests of Maine to the beaches of Northern California for half a century.
And for good reason. CPO overshirts offer warmth without excess bulk and can be layered either over or under other layers for your pleasure.
Traditionally these shirts are non-patterned, in a dark color such as black or navy blue. Akin to a solid-colored coat, they just go with more stuff that way.
However, some brands are stepping out and redefining what the overshirt can be with patterns that freshen up this great-but-sometimes-not-that-adventurous category.
Here are five of them, courtesy of the fine folks at the online shopping Mecca END.  (Captions and photos: END)
LOEWE ANAGRAM BLANKET OVERSHIRT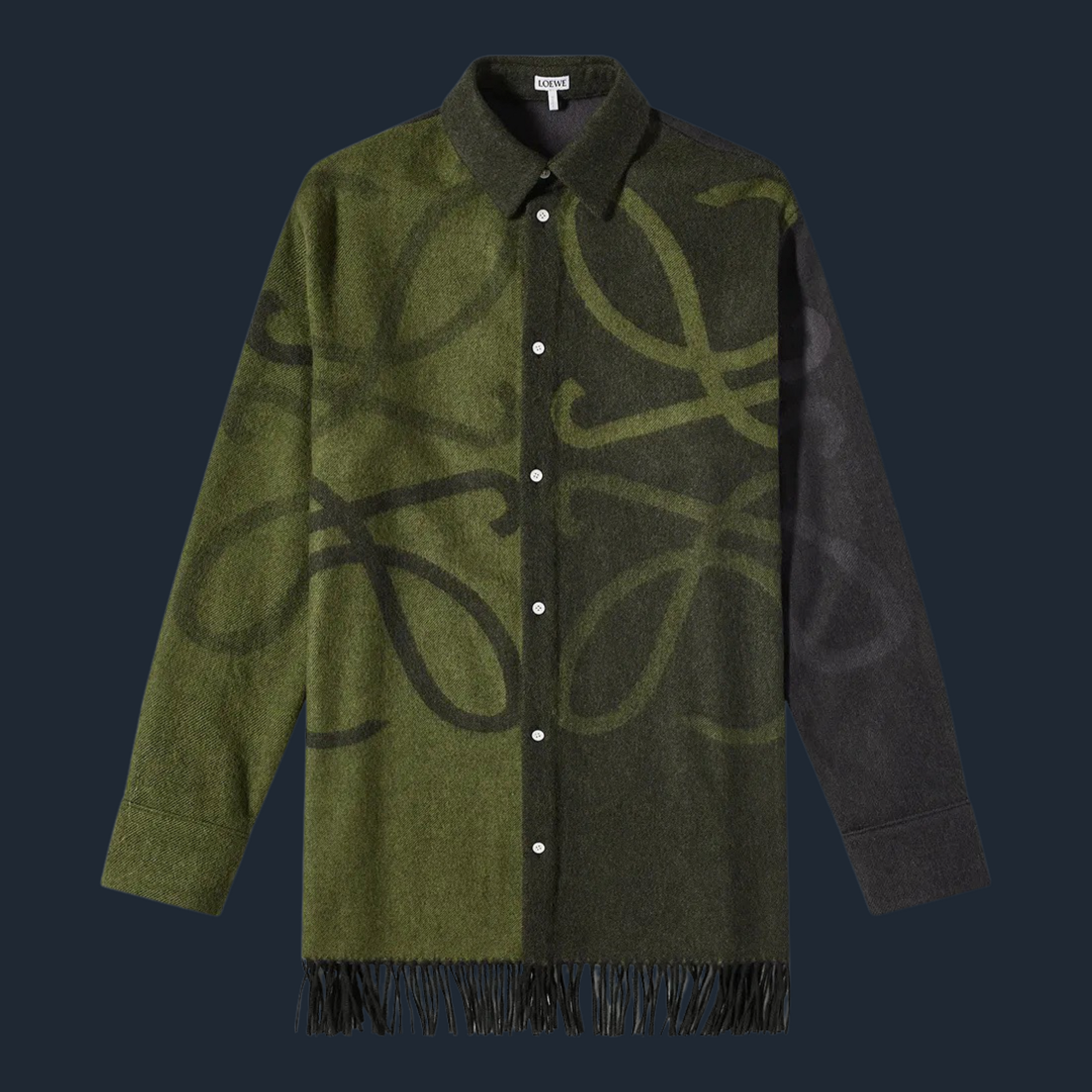 "Cosy-up in luxe style in this blanket-inspired overshirt from Spanish-born Loewe. Arriving in a black and khaki hue, it's crafted from premium wool and is detailed with a button-up closure and fringed edges. The style is complete with the brand's signature anagram logo across the front and back for a premium finish."
FUTUR CORD OVERSHIRT
Go grungy with your skatewear and add this Futur overshirt to your shred uniform. Inspired by '90s aesthetics, it's tie-dyed in rich black and brown tones and crafted from cotton cord for a throwback look that's as comfortable as it is street-savvy.
VALENTINO CAMO LOGO OVERSHIRT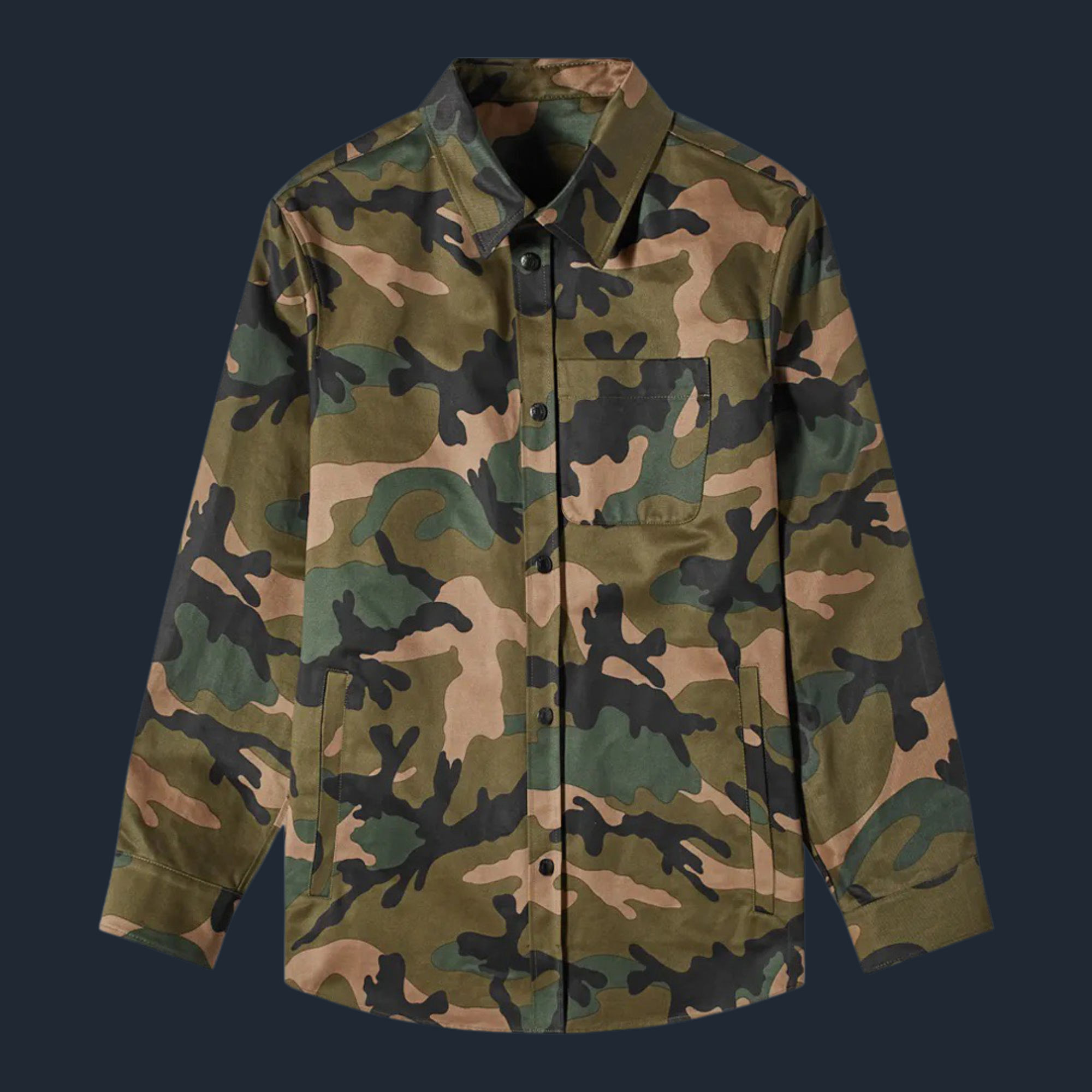 Valentino opts for a streetwear approach to styling with this overshirt. Crafted from cotton, it's covered in an army-inspired camo print, then fitted with a simple chest pocket. Arriving relaxed, it's the perfect way to add a luxury layer to your city-ready fits.
BURBERRY OFFTON PATCHWORK CHECK OVERSHIRT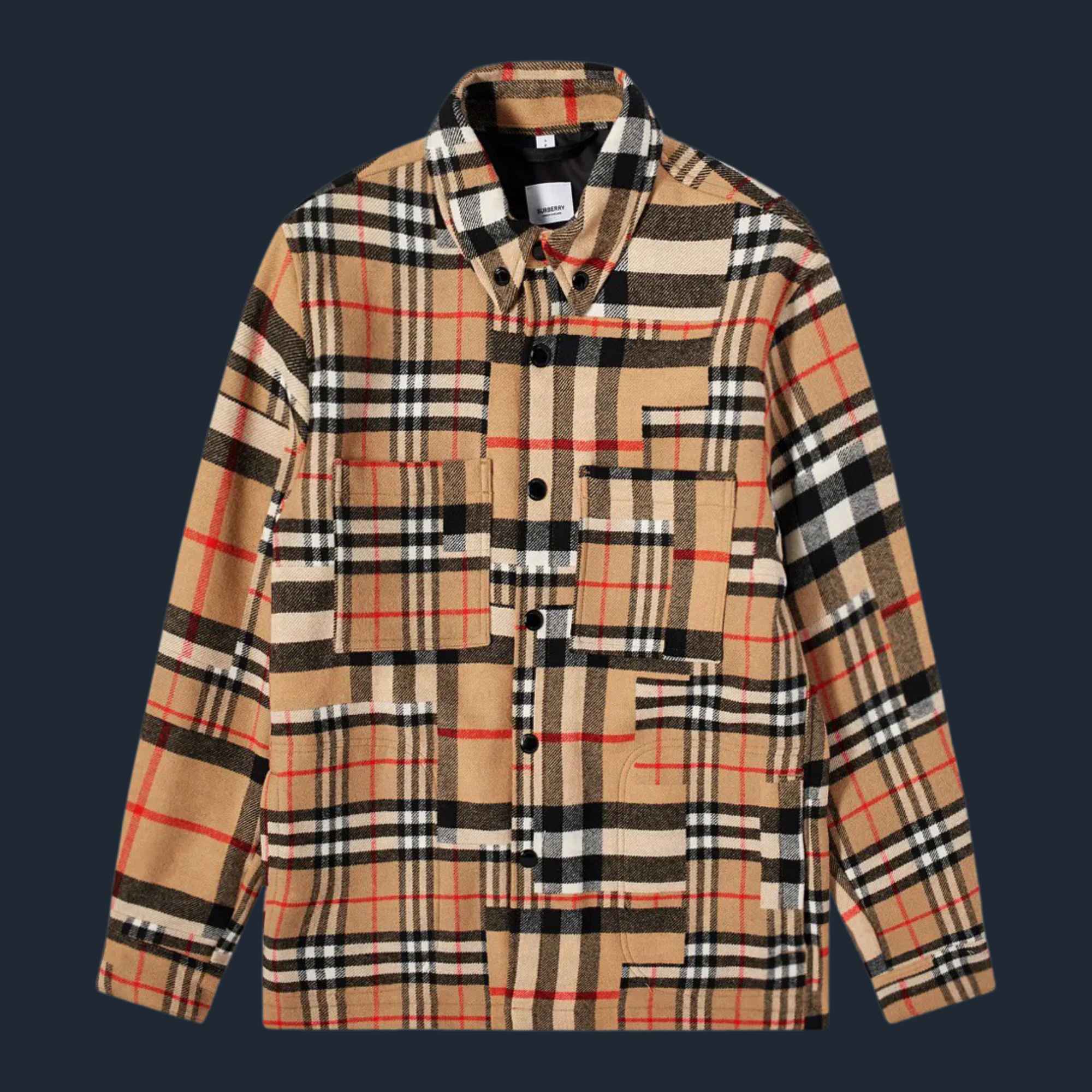 Burberry's signature Archive check is given a contemporary makeover with this patchwork overshirt. The outer is crafted from a sturdy wool blend and decorated with utility-style pockets - the perfect layer for the transitional season.
BRAIN DEAD FIREWORKS FLANNEL OVERSHIRT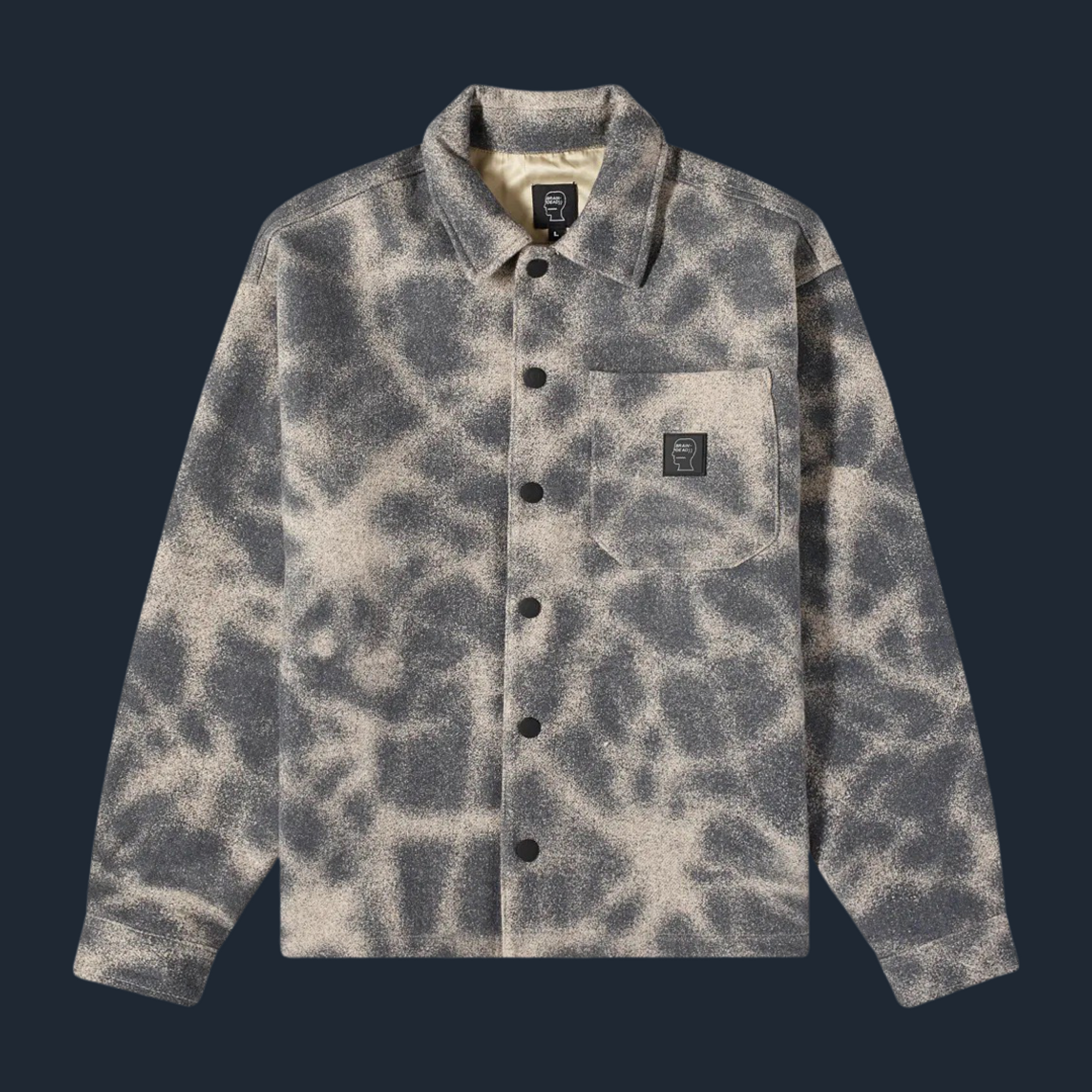 Brain Dead stays true to its out-there aesthetic this winter and presents this blue and neutral flannel shirt. Crafted from a comfy wool-blend, it features a button closure, a chest pocket and is covered all over with a firework-style abstract design. Complete with a woven signature head logo at the chest, it's an outer layer that's sure to turn heads.