The M65 field jacket, also known as the M-1965 field jacket, is a not-so-creatively named military jacket that was originally developed for the United States Armed Forces in 1965. It was designed to be a replacement for the M-1951 field jacket, which had been in use by the military since the Korean War, since, I'm guessing, 1951.
The M65 field jacket was designed to be worn in a variety of different environments while being shot at, and was made from a durable, water-resistant, non-napalm shedding fabric.
It had four front pockets for extra ammunition, a front zipper closure for elicit weed and cigs, and a hood that could be stored in the collar, for hiding from officers while walking back to the barracks drunk.
The jacket also had a button-in liner, which could be worn separately or zipped into the jacket for added warmth. This was designed for purely utilitarian uses, but FAST-FORWARD to PRESENT DAY and vintage or vintage-inspired M65 liners are some of the raddest things you can wear right now.
Was the M65 jacket used in Vietnam?
The M65 field jacket was widely used by the United States military during the Vietnam War and became a popular symbol of the conflict. It has since become a popular item of military-inspired fashion and is often worn as a casual jacket. It's also developed a certain mystique from being featured in films like Serpico, Taxi Diver, and Rambo.
Is The The M65 field jacket still issued?
The M65 has been phased out by the U.S. military in favor of the current Army Combat Uniform, which I can imagine is some weird digital-camo proprietary fabric.
However, this iconic piece has been reproduced by quite a few brands. Cuts, specific fabrics, and fits vary, but the M65 is regulary updated and riffed on by brands that do military-inspired outerwear.
If You Want True M65, Vintage is the Way to Go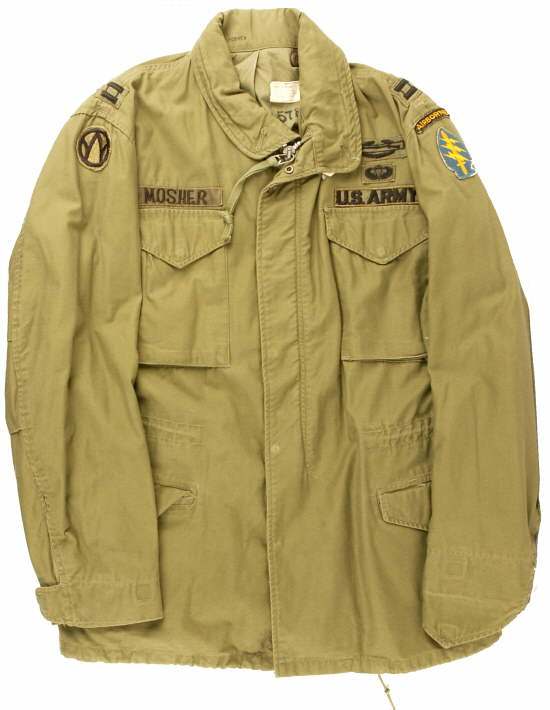 If you want the true M65 experience, a vintage coat is the way to go. These often have a boxy fit and the drape that only jackets manufactured during the original time period could pull off.
So start checking out the local Army supply shops and see what you can find. It's always cool to get the jackets with the unit patches sewn on.
The VISVIM BICKLE FIELD JACKET is the ultimate M65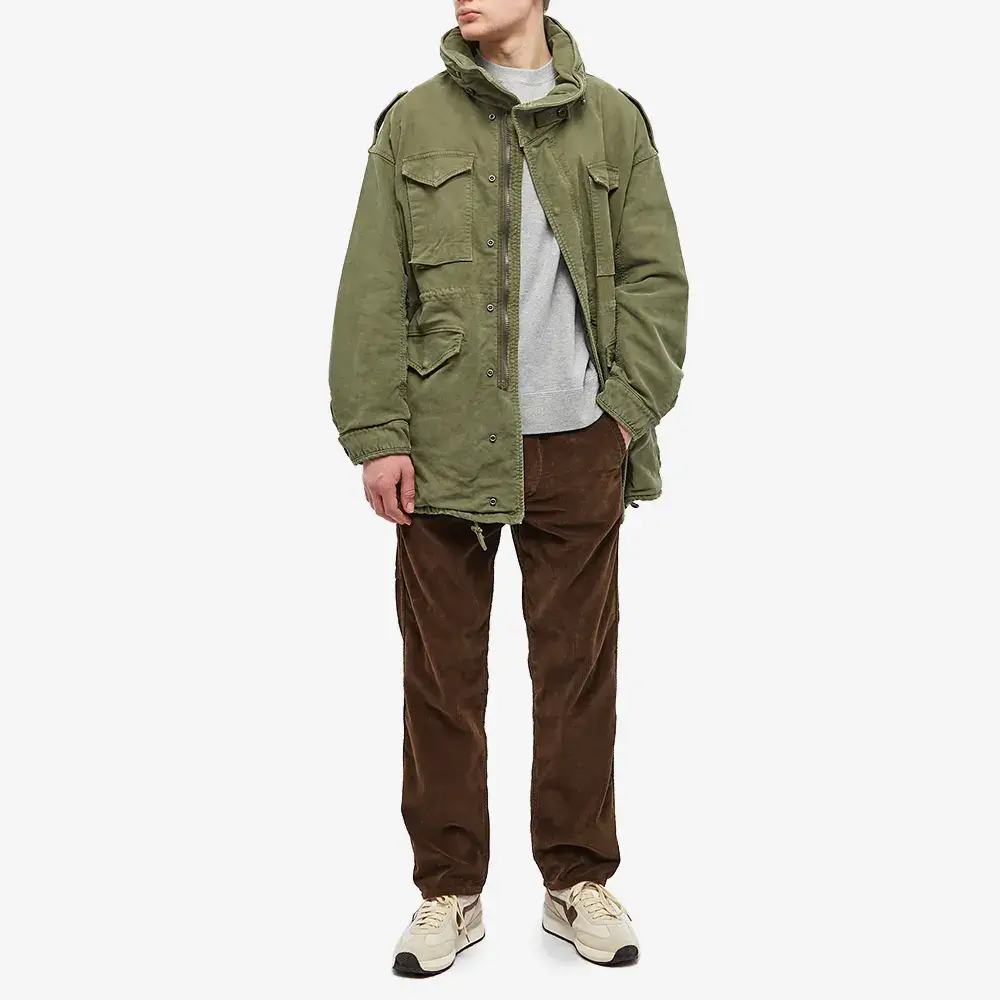 If you want the true M65 experience that isn't true vintage, this is really the ultimate reproduction of the M65, from our friends at Visvim.
Named after Robert de Niro's character in Taxi Driver, This jacket is a prime example of Hiroki Nakamura's attention to detail, with features such as epaulettes and spacious pockets that give it the appearance of actual military gear.
However, Visvim's "future vintage" aesthetic sets it apart, with a modern minimalist look that is sure to remain timeless and eventually become a go-to vintage piece.
Ok, here's another ultimate M65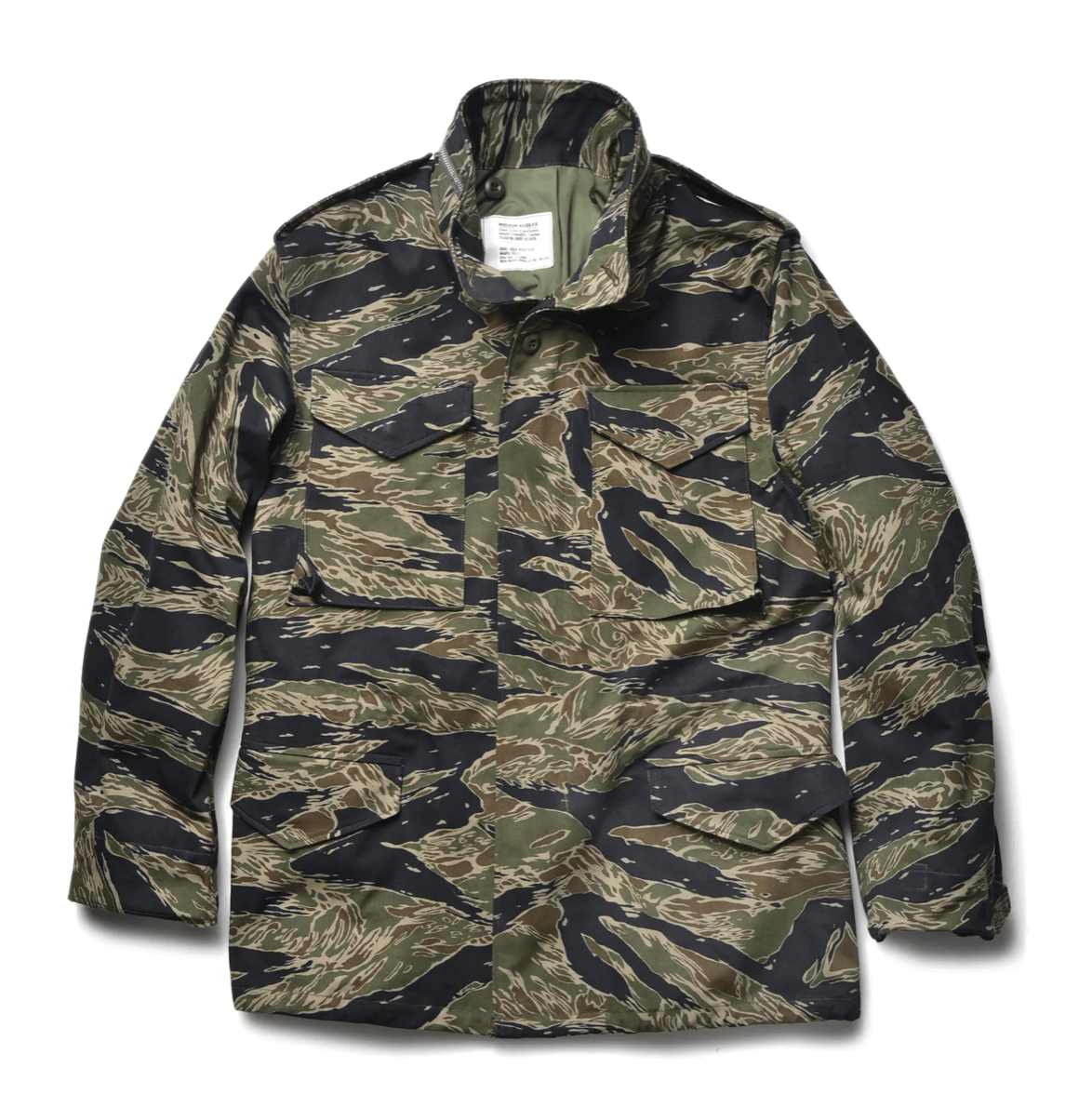 The Tiger Camouflage M-65 jacket from The Real McCoy's is based on a civilian version of the iconic United States Military Standard M-65 jacket. The tadpole pattern camouflage is hand-printed and custom made by the brand.
The jacket is inspired by civilian products that were derived from military wear during the Vietnam War, but with different fabrics and specifications. This piece has been recreated to exacting standards, making it a faithful tribute to the original.
May we recommend these in the spirit of the M65
Some of our favorite military-inspired pieces share some of the heritage of the M65, with added (or subtracted) features that give a more contemporary look while still staying true to the spirit of the original. Don't be afraid to branch out if you see something like this:
The Iron Heart IHM-27-OLV SATEEN M65 FIELD JACKET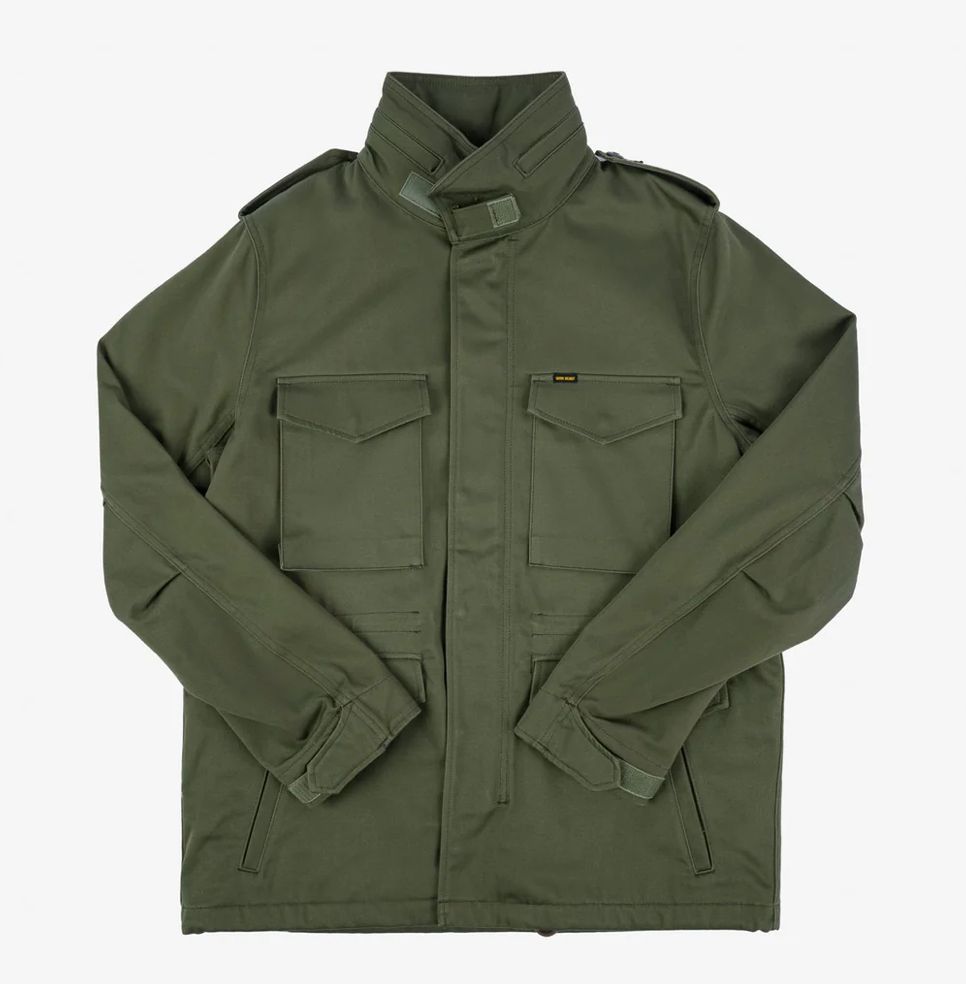 An updated version of the classic here, with a modern fit and all the dopeness you'd expect from Iron Heart. This one's made in Japan, and the subtle changes to the original design don't take away from the spirit of the o.g. M65. However, wind-resistance is boosted, and the sateen finish gives it that if-you-know-you-know sheen. Offered here from the fantastic folks from the City of Brotherly Love at Franklin & Poe.
The Hartford "Jonah Military Jacket"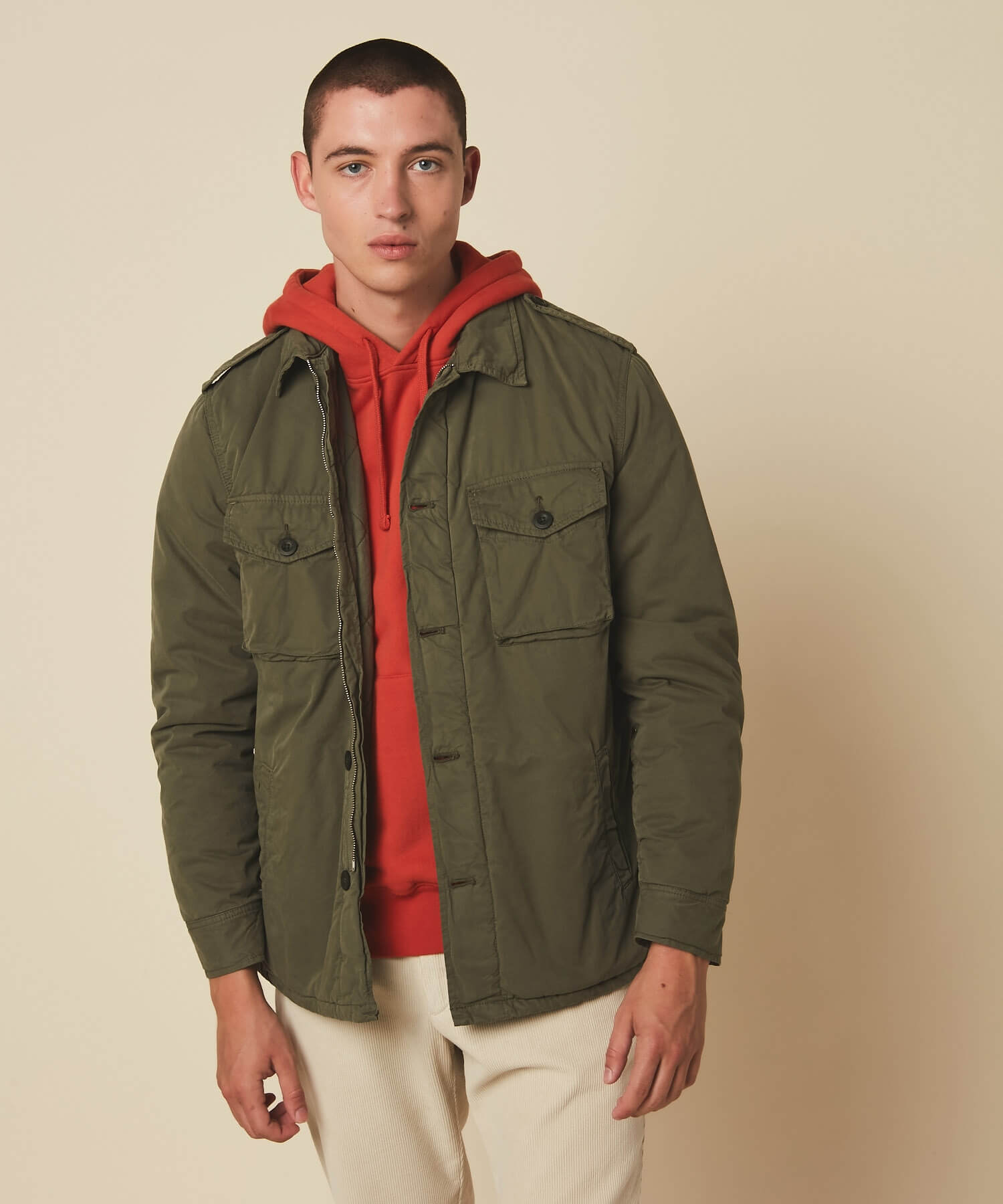 The Jonah Jacket from Hartford combines classic military design elements from America and Europe with modern touches and construction techniques.
Made from authentically aged 100% cotton, this jacket features a standard fit, twin chest pockets, shoulder epaulettes, a concealed front zipper closure, and side entry slash hand warmer pockets. Lined with lightly quilted cotton for added comfort.
I own this jacket and I highly recommend it for year-long wearing capability.
4s Designs BDU Jacket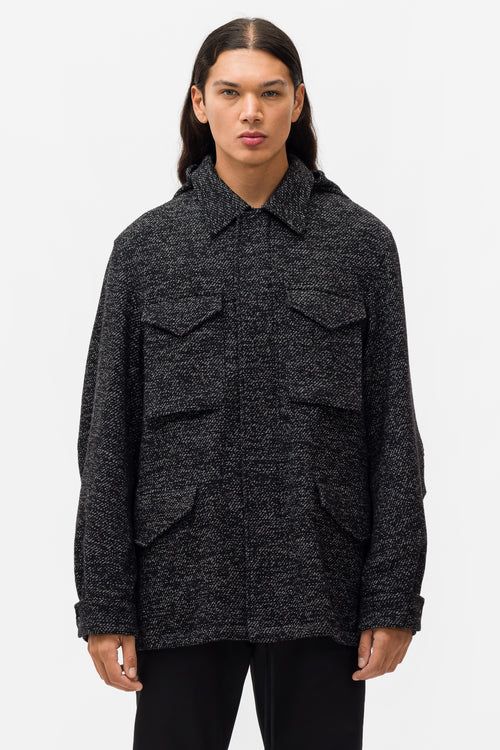 4SDESIGNS offers a men's standard fit, black wool knit long coat with an oversized, detachable hood secured with buttons. The coat has four snap-down flap pockets on the front and an interior drawcord toggle adjustable waist for a customizable fit.
This versatile piece is perfect for a range of occasions and can be dressed up or down depending on your needs. A truly sick piece.
When it Comes to the M65, it's all about the liner.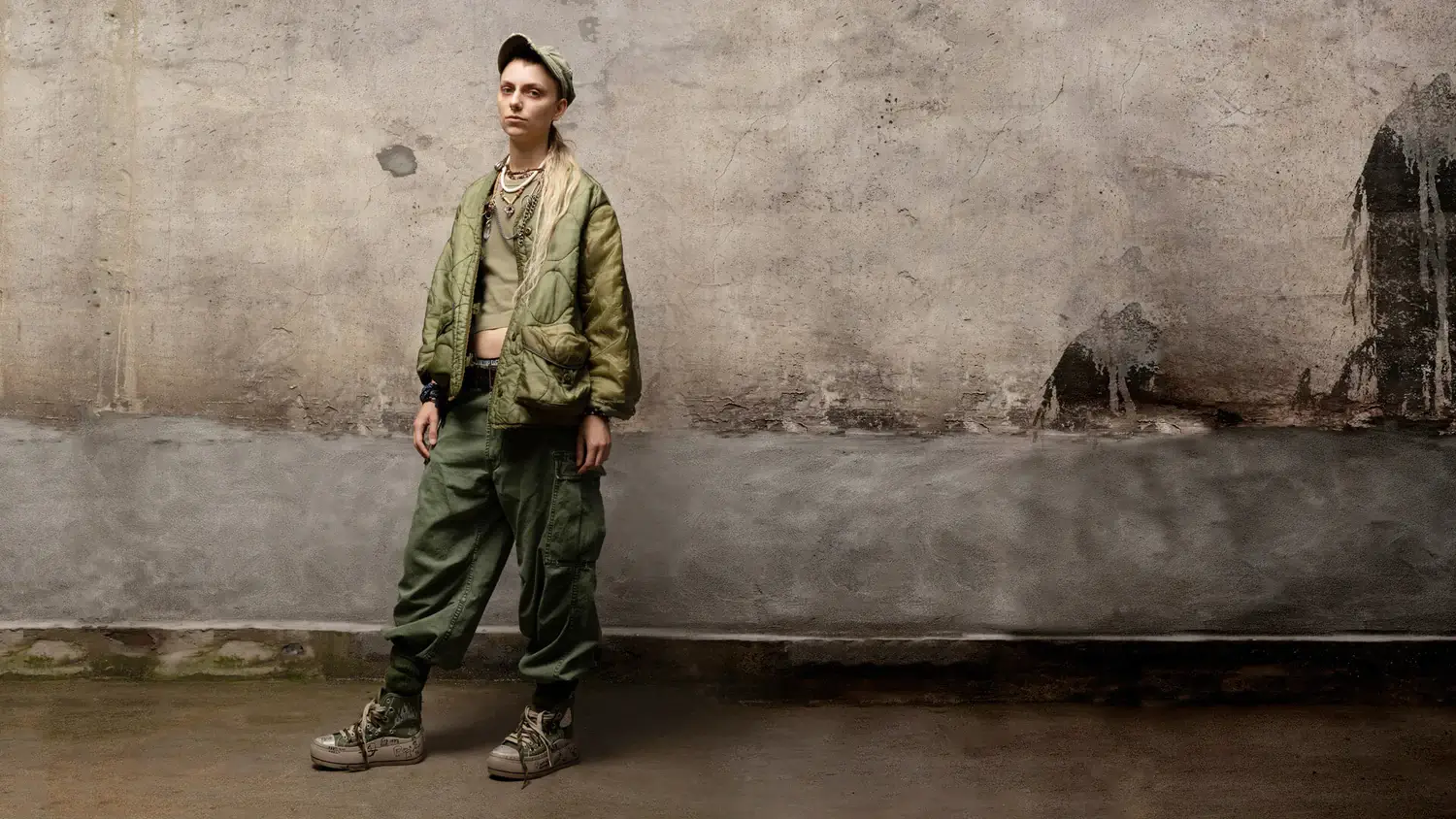 I said it before but let's reiterate. The M65 liner is one of the coolest things going right now, IMO. For both men and women– it's a solid unisex thing.
Here are some of my favorites.
The Real MCcoy's m65 Liner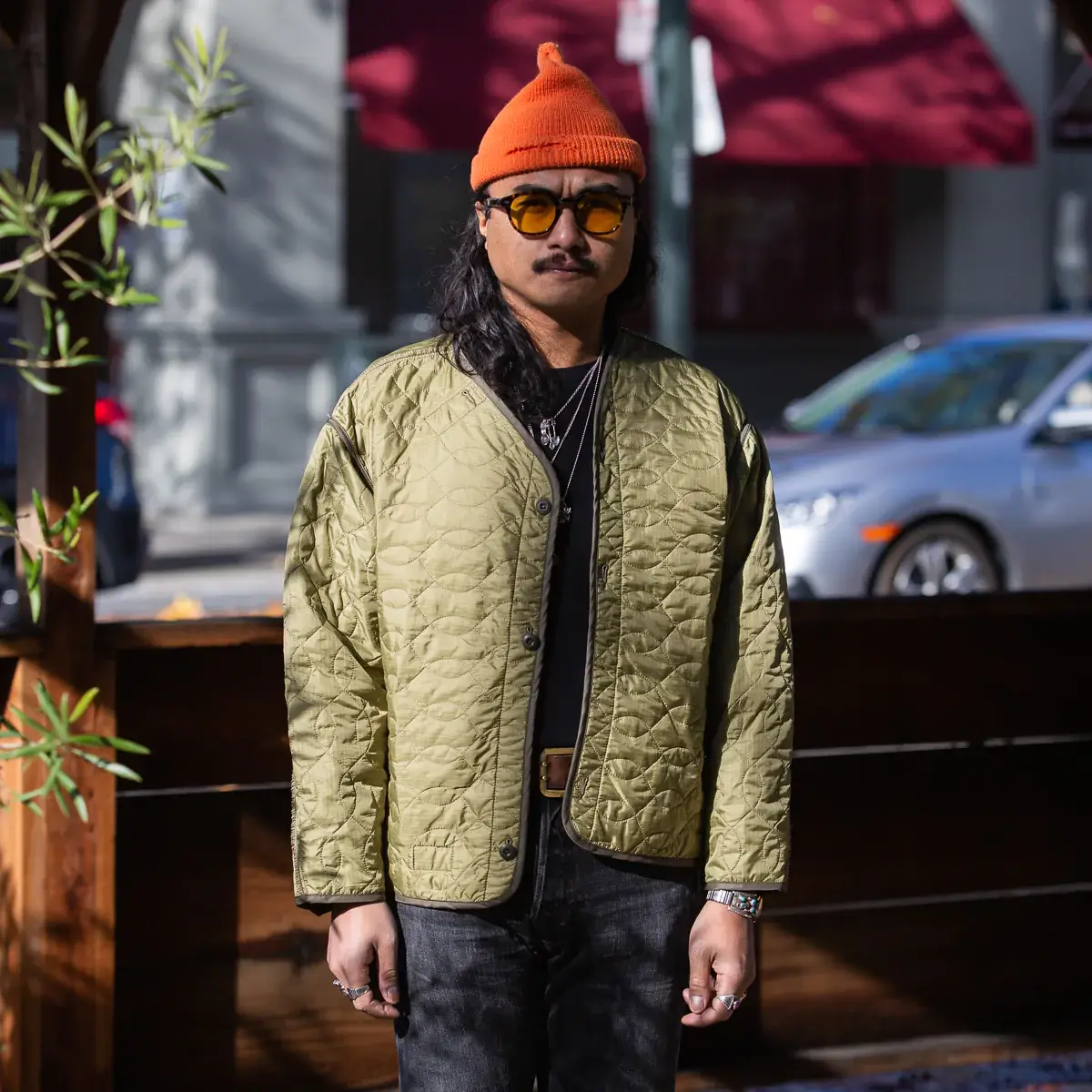 FRIZMWORKS M65 FIELD LINER JACKET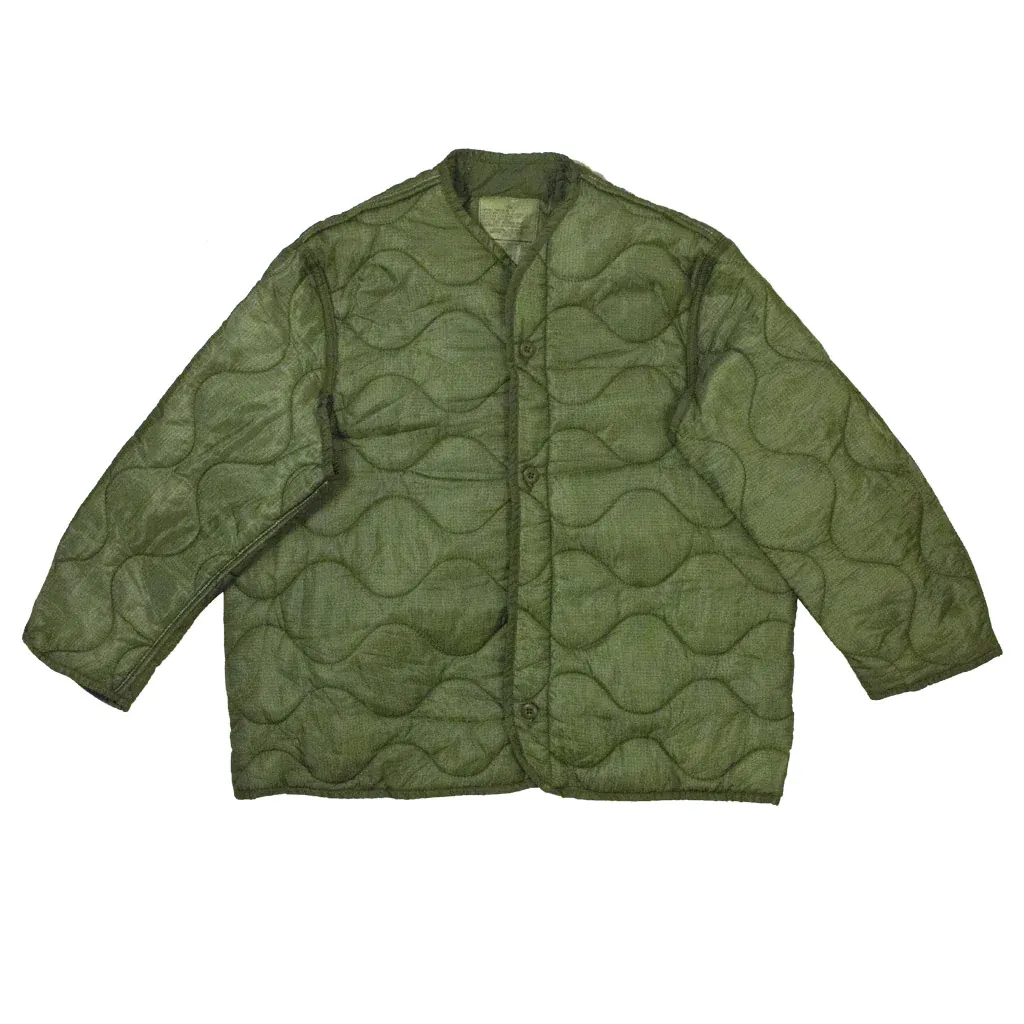 Greg Lauren Quilted Liner Jacket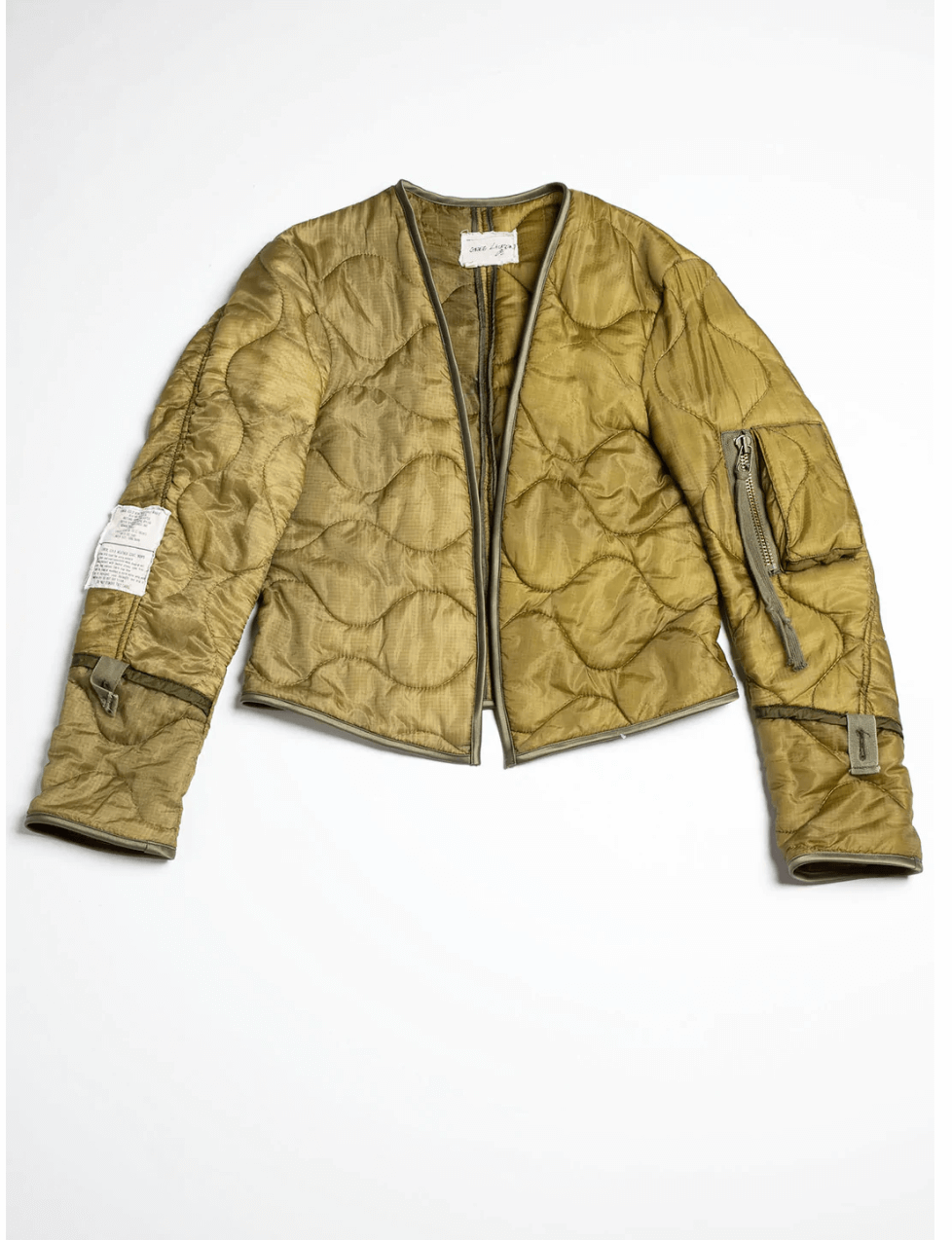 Whether it's the m65, the liner, or something else, military-wear is always a good option.
Military-inspired pieces often have a rugged, utilitarian aesthetic that can add a unique and edgy touch to any outfit.
One of the benefits of wearing military-inspired fashion in everyday casual settings is that it can be dressed up or down depending on the occasion. For example, a military-inspired jacket can be paired with jeans and sneakers for a solid casual look.
Overall, military-inspired styles is a great option for adding some style and versatility to your everyday casual wardrobe.