Time is of the essence! Instead of putting together a Christmas gifting guide, we decided to steer you some of our favorite shops so you could support some dope peeps who are pros at hooking you up with the goods.
Here are 5 great menswear shops to grab you holiday gear. Either for others, or for...you know.
Milworks
Milwaukee, Wisconsin, has one of my favorite menswear shops, and it's called Milworks. The store specializes in high-quality, American-made clothing and accessories for men.
Milworks is the brainchild of two Milwaukee-area natives, Jesse and Jason, who also happen to be brothers. These guys fill a huge need for this area of the Midwest (and beyond) offering high-quality menswear at a variety of price points. If you are looking for an accessible way to grab some great gear, don't sleep on their in-house brand for all your staples.
The store carries a ton of great brands including made-in-USA options from Iron Heart Alden, and Freenote Cloth. The owners are passionate about supporting American-made products and businesses, so you can be sure that your purchase is helping to support the local economy.
Peggs and Son
Although we haven't been to England in a while, Peggs & Son is one of the places we keep our eye on come the holidays.
The shop offers a wide range of clothing items in a fantastic variety of styles. Standout brands include Visvim, Kapital, Stone Island, Acronym, Orslow, and a bunch more. Peggs and Sons also do a great job of showcasing their goods via the magic of Instagram, so make sure to check out their feed and stories to find that special something that's hot off the press.
Portland Dry Goods
The most discerning style enthusiast will find soft goods, clothing, and footwear to suit their needs, right here. It's likely that Portland Dry Goods has the right pair of denim, the perfect shirt, or that unique piece of clothing that you're seeking. These guys have one of the best selections going for guys who want to get it all at one dope shop.
Offering Maine-made products as well as gear from all over the world, PDG is located in downtown Portland, Maine, and is one of the best shops in New England. Keep up with their latest releases on Instagram. Get your Common Projects shoes here, too! They have a great selection.
August
August is a great option for all of you guys feeling streetwear vibes. They have a great selection of the newest and coolest in casual gear from brands like BrainDead, Advisory Board Crystals, Pleasures, and more.
Also visit August online to grab some of the coolest kicks, but also also don't sleep on the remaining pieces of Acroynm and Sasquatchfabrix on sale(!) for you guys looking for something super-misty and epic to gift yourself or somebody else.
Ace Rivington
Shout-out to my adopted hometown here, and Ace Rivington, an in-house menswear brand located in America's Riviera. This shop is a true labor of love for owner and founder Beau Lawrence, who is all about the denim.
If you want to grab something solid in the jeans department or a flannel, t-shirt, or sweatshirt at a really nice price point, Ace has got you covered. They also offer a collection of classic Diadora sneakers that I think are sneaky-dope and totally slept on, so if you want to branch out and stand out with your shoe game, snag a pair of these beauties from Beau and Co.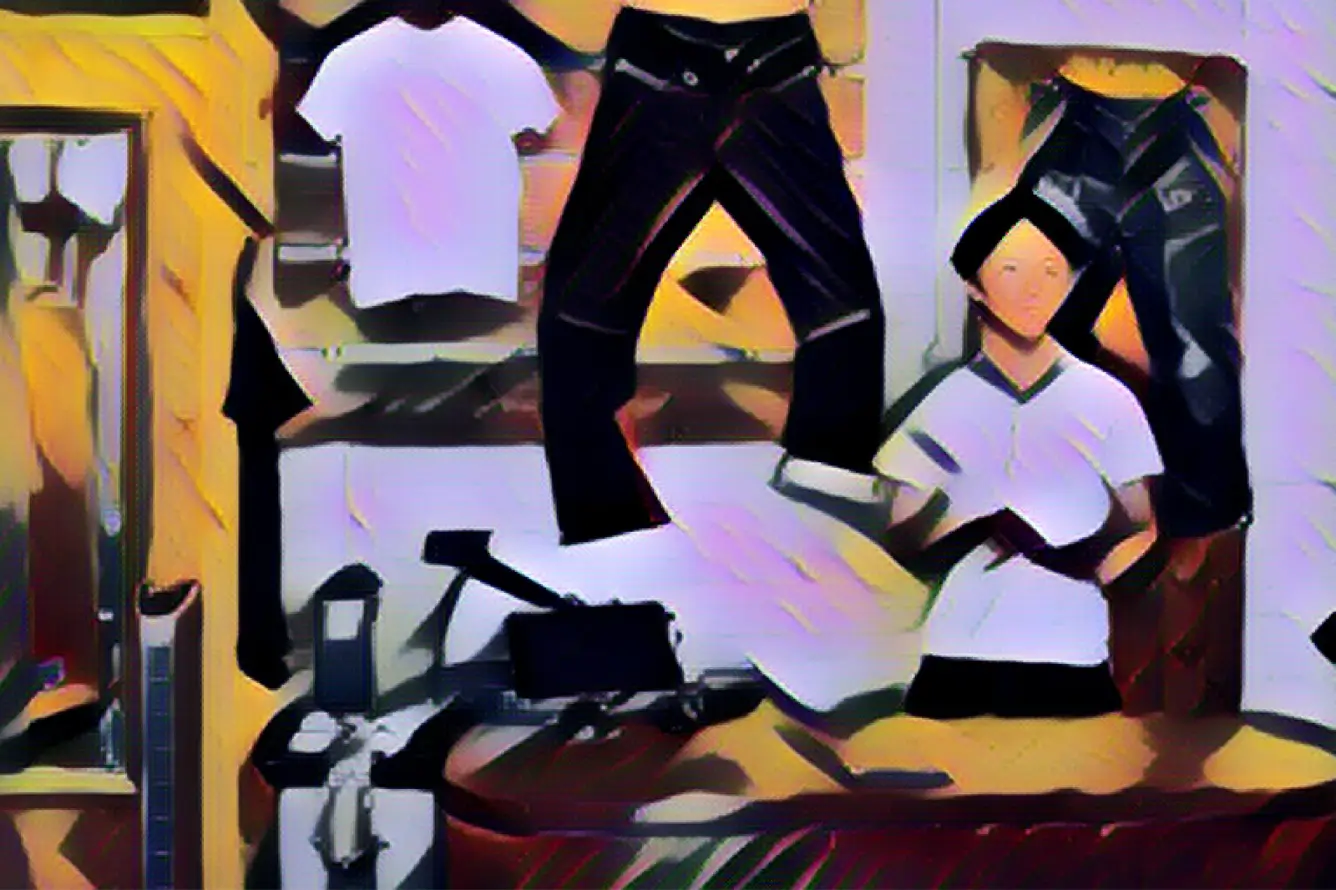 Good luck with your gifting!