Wearing a nice t-shirt just makes life go better in general. It's a basic item, but finding a brand that has t-shirts you can consistently ride with will free up time for other things. Including the eternal hunt for the more high-profile elements of your wardrobe.
The t-shirt is also where you as a consumer start taking your stand against the horrors of fast fashion.
It's your base-layer-as-savior. When you wear a high-quality t-shirt you are telling the world that you give a crap about quality, even if you have it hidden under a few layers.
Here are four t-shirt brands that do the trick.
UNIVERSITY T-SHIRT BY JOHN ELLIOT
John Elliot makes clothes right here in the USA, and is currently one of my favorite "all-around staples" brands. Pretty much everything they make is on point.
During the summertime, their "University" t-shirt is on heavy rotation for me. It has the throwback fit that is so right now, but it manages to achieve the relaxed fit without being overly boxy.
SUPIMA COTTON T-SHIRT BY SAVE KHAKI UNITED
Save Khaki is a New-York based brand that has been killing it in the casual staples realm for a few years. Their clothing is at a really nice price point if you are looking for everyday wear, with t's and sweatshirts that really stand out from the pack.
Their Supima cotton t-shirts fit perfectly and are silky-smooth to the touch. Great for those who rely on the color black as the bedrock of their wardrobe.
CLEAR JERSEY CREW BY JAMES PERSE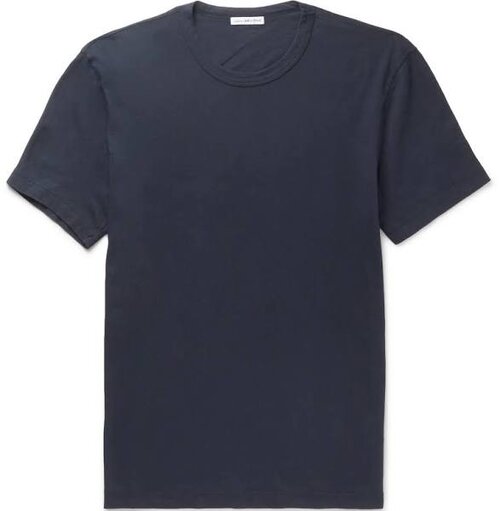 Put on a James Perse t-shirt and you'll have no doubt about the quality. There's a reason these are priced high— they are durable, comfortable, and look great.
Consider buying a couple of these rather than a bunch of lower-priced, lesser-quality t's that will fall apart in a couple of months.
CREW KNECK T BY VELVA SHEEN
These t-shirts just feel like Made in the USA, with an army workout vibe look that can be the basis of your own everyday uniform.
They are thick without being overly starchy, durable without being heavy, and have a classic fit without looking overly retro. And they come in two-packs that provide great bang for the buck.
As a brand, Velva Sheen is a great example of a historically American company that has been salvaged by Japanese ingenuity and craftsmanship. Now based in California, you can be sure that everything this brand makes is high quality.
Have fun out there in your t-shirt.