If you are getting tired of rocking voluminous oversized jeans and sweaters, Balenciaga Triple S sneakers, vintage starter jackets, and other maximalist staples, I've got a good brand for you to pare it down with– Hansen.
This Danish menswear brand draws inspiration from the ideals of easy global travel, heritage quality, and the principles of minimalist Scandinavian design. They make clean, multi-scenario-wearable things— well-tailored, relaxed, and on-trend without chasing trendiness.
Scandinavian Minimalism For The Current Moment  
I discovered Hansen at one of my favorite menswear shops when I acquired a long, semi-dressy hooded jacket that gave me an instant "bespoke Jedi wizard cred".
I've also enjoyed the appreciative comments from strangers that seem to follow wherever I wear it. I've since sampled a few more Hansen pieces, being categorically impressed.
Rediscover Scandinavian Minimalism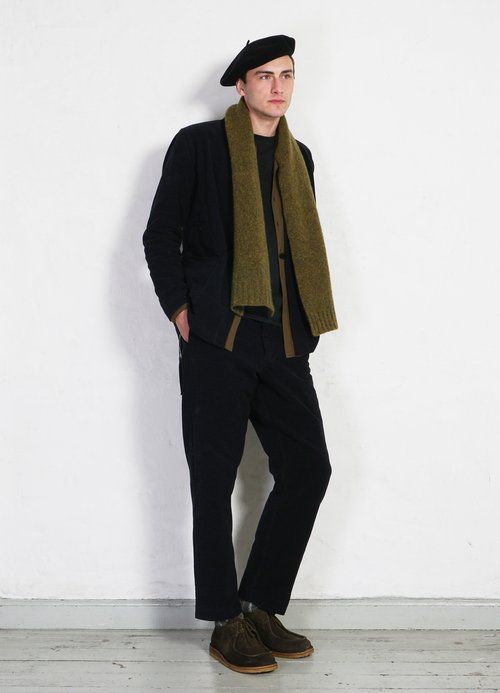 Enjoy This Scandinavian-inspired minimalist capsule wardrobe from Hasen.
Hansen's website features their own ready-to-wear, eponymous brand– and some additional, curated brands from around the world, such as Monitaly, Kapital, and Inis Mean. Here are some of my favorites from their current collection.
Sweaters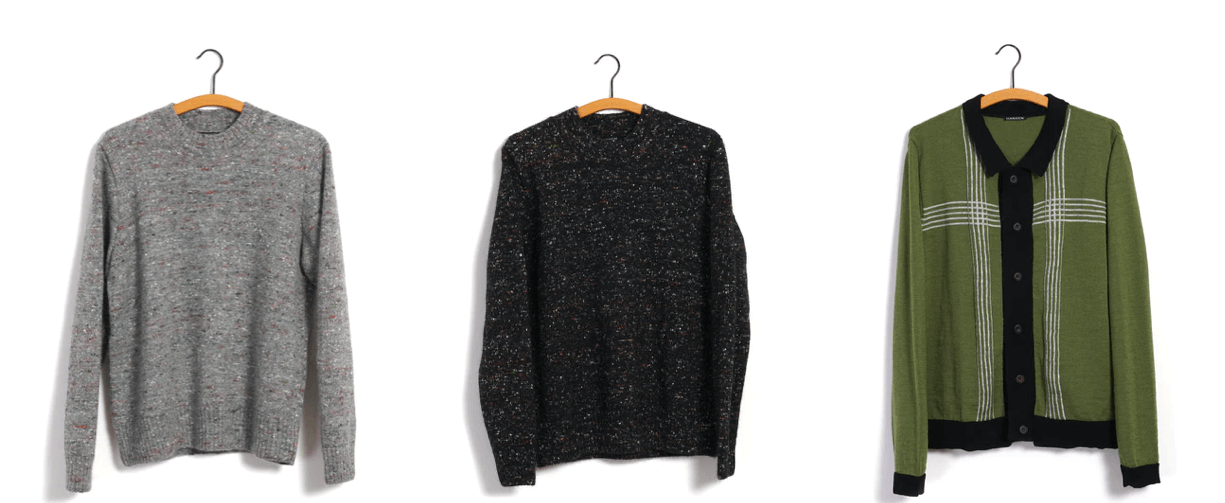 Hansen offers a variety of beautifully designed knitwear pieces in their current collection, including Irish heritage label Inis Meáin and Japanese design house Kapital. And with its own knitwear collection, HANSEN Garments offers elegant pieces for winter warmth in a variety of minimalist designs.
Jackets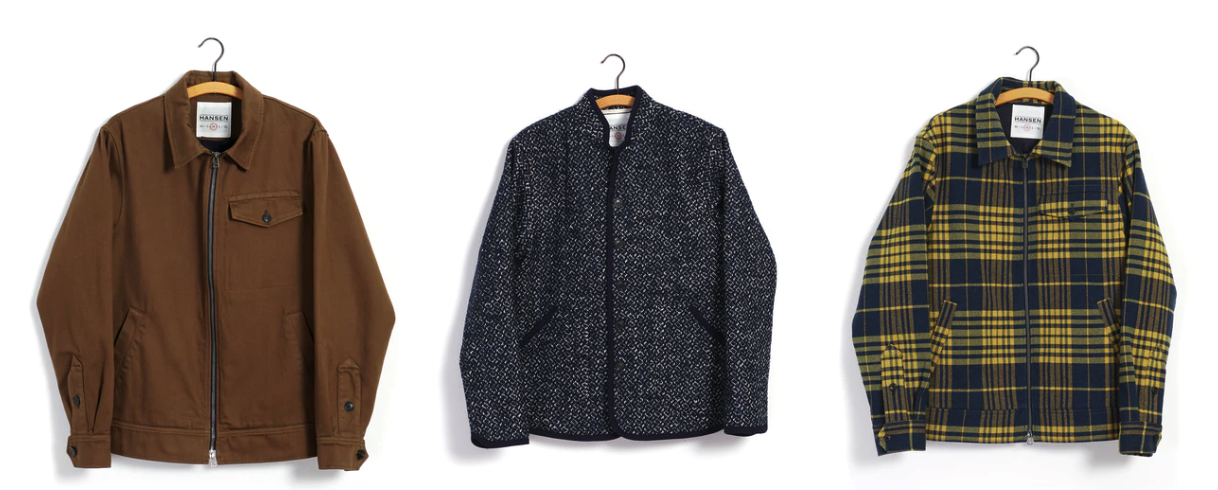 The art of layering has become crucial to achieving a flawless look. There is no denying that jackets are an essential part of any noteworthy look, especially in the transitional months. Whether you are navigating the streets of New York or the pastry shops of Denmark, these coats will help you do it in style.

Pants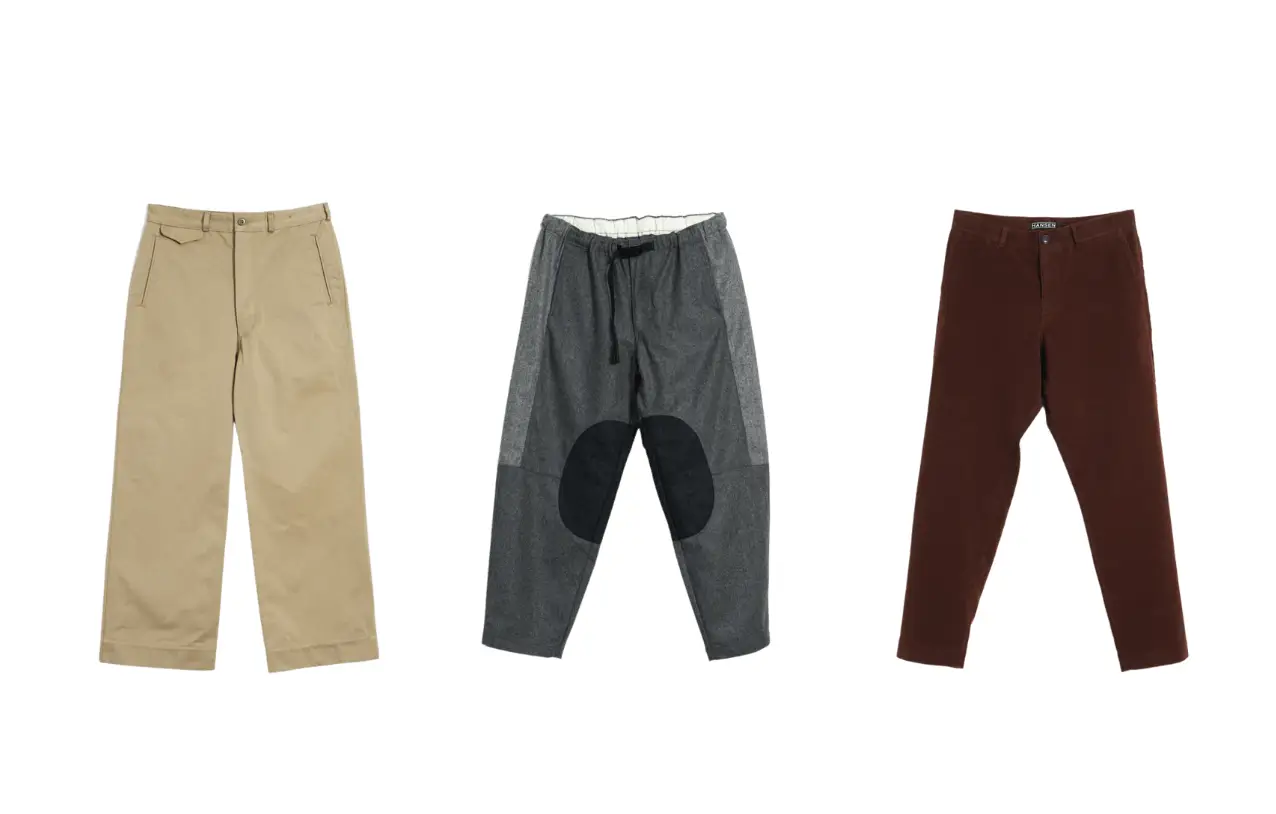 "Men's trousers are versatile and offer unlimited design options. We took this item and transformed it into the styles so quintessential to HANSEN Garments: casual, dapper, and unique."
Short Sleeve Shirts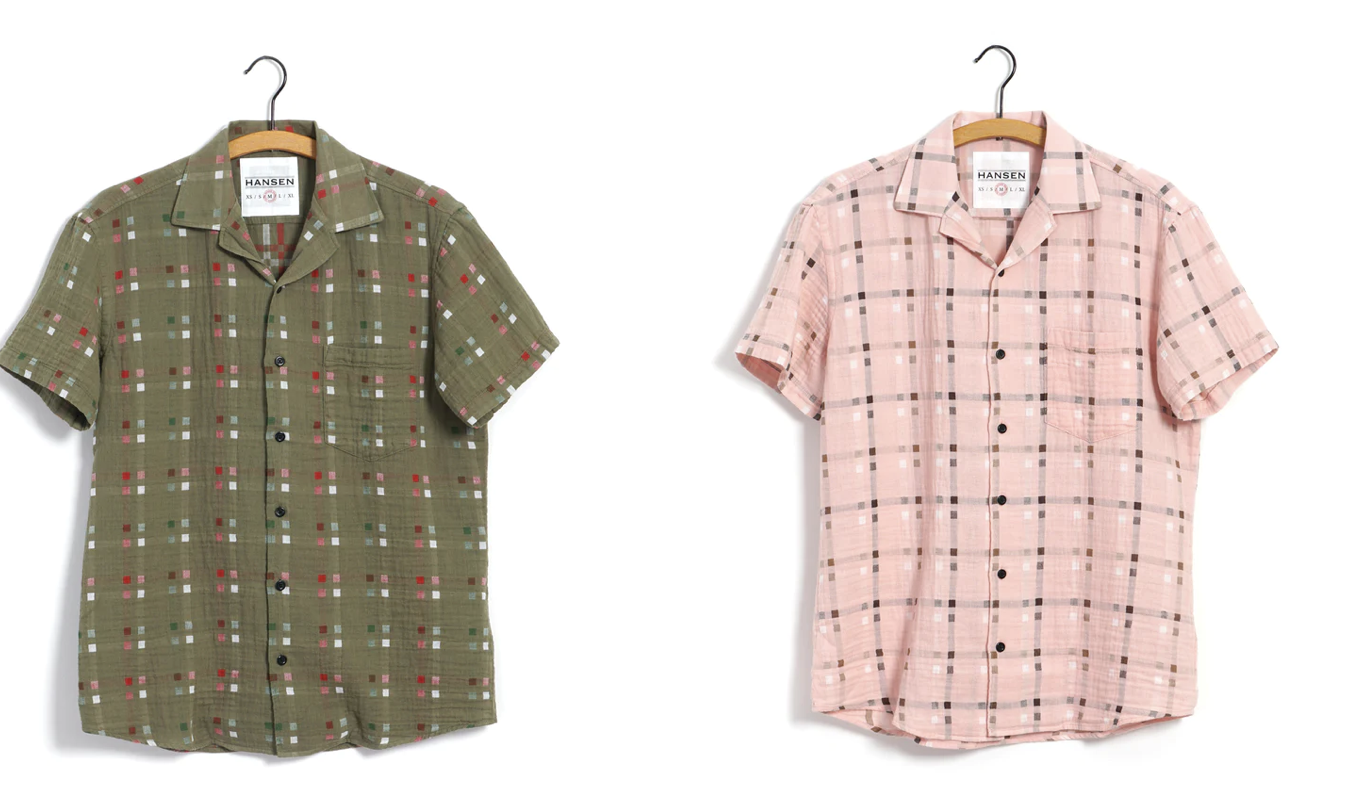 Some Stylish Picks from Hansen & Friends
Hansen's online store (and physical location) also offers a well-curated selection of additional brands. Some real standouts here.
Have a great day! 🇩🇰