Crocs, the iconic shoe brand known for their clog-style footwear made of their proprietary foam resin called Croslite, has an origin story as unique as their construction. Fitting for a shoe that has transcended its whacky design to become a modern classic that people have recently rediscovered as a fun antidote to stuffy footwear.
The History of Crocs
In 2002, while on a sailing trip in the Caribbean, Scott Seamans and Lyndon "Duke" Hanson came across a pair of clogs made from a similar material to croslite. Recognizing the vast potential of the material, they set out to create their own version, and George Boedecker joined the team shortly after. Crocs was born from the vision of these dudes to make an awesome boating shoe.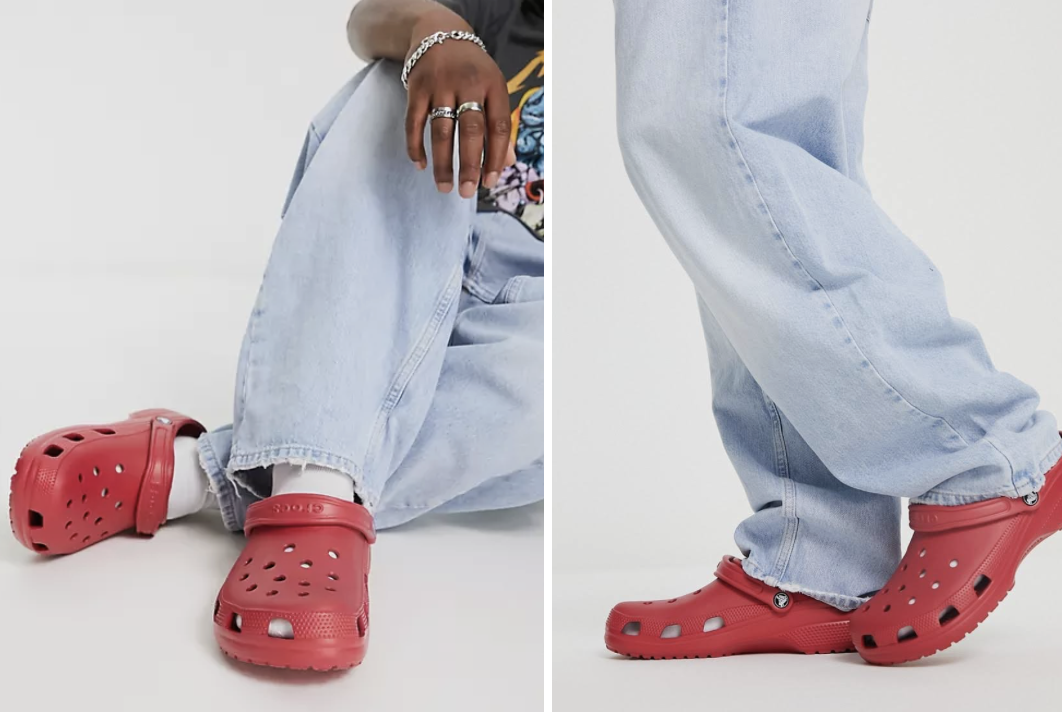 Crocs classic clogs in red
Get em
It wasn't until the Fort Lauderdale Boat Show later that year that the first Crocs shoe was introduced, but the response was nothing short of a tidal wave. While originally (well) marketed towards boaters and outdoor enthusiasts, the swiss-cheese-looking shoes quickly caught on among a wider audience due to the ease and comfort they provided, especially while doing the full range of summery stuff involving water, which the best summery stuff often does.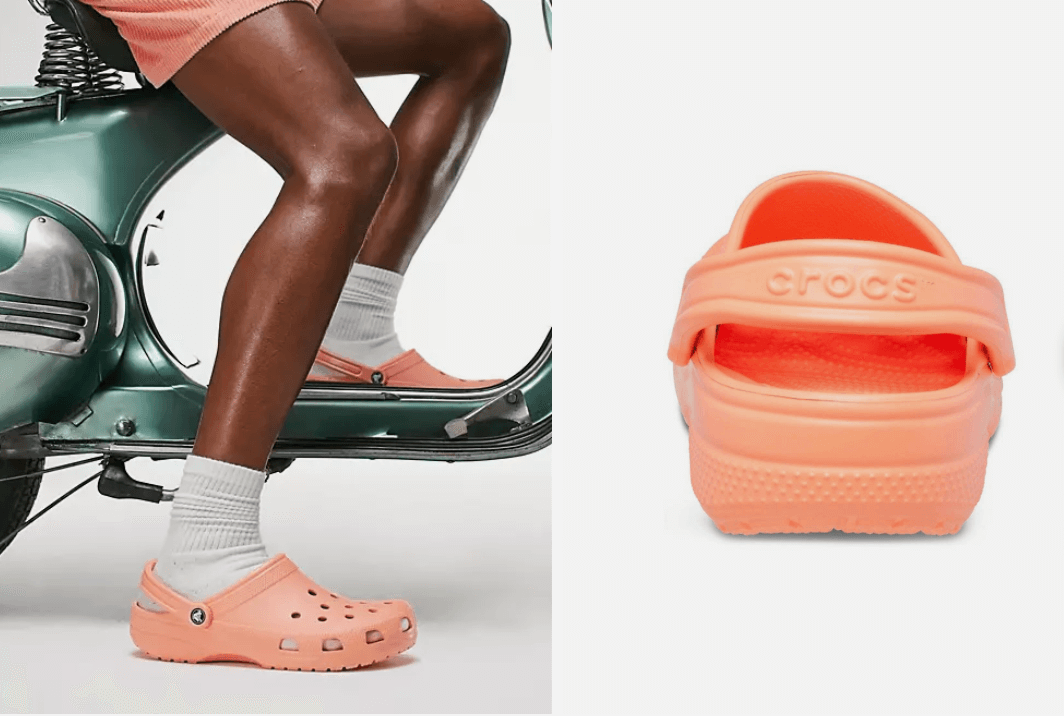 Crocs classic clogs in papaya red
GET YO RED (PINK?) CROCS
Crocs eventually included sandals and slip-ons, propelling the company's revenue growth at a rapid pace. But like a long stare into the sun, it was the O.G. Crocs that had burned itself into the eyeballs of the public consciousness. Though Crocs hit a rough patch in the late 2000s as the trendiness of the design waned and the popularity of the shoes ebbed Crocs bounced back in the early 2010s.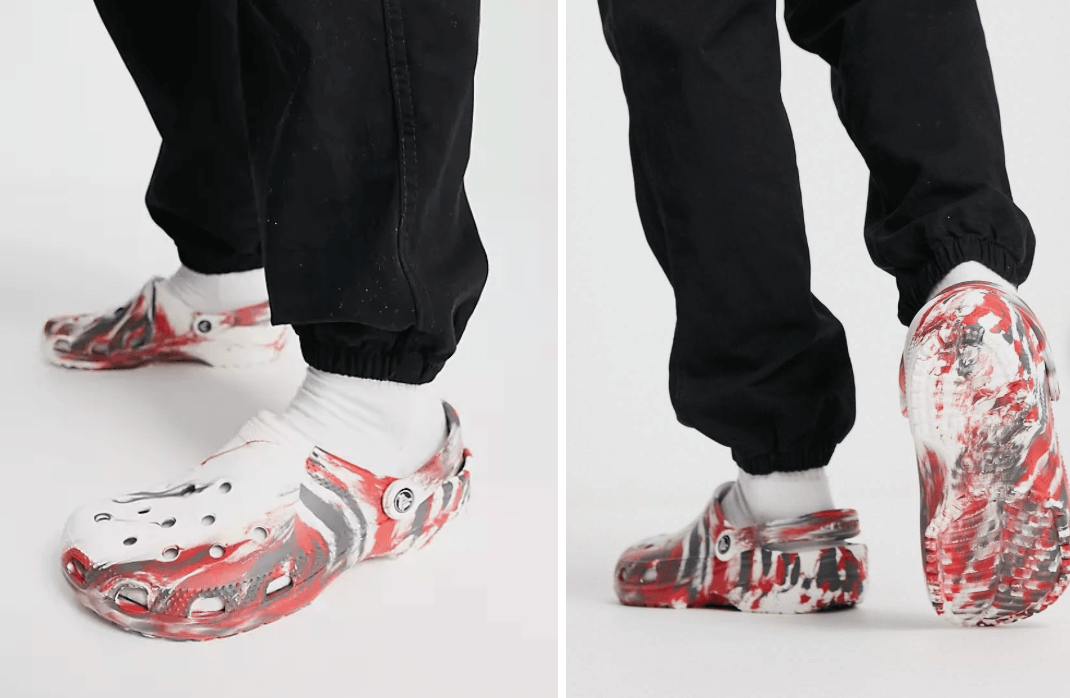 Crocs Classic clogs in red marble
Buy
Now, with the true advent of the clogs-as-sneakers movement, Crocs are back with a vengeance, baby. Despite a few highs and lows over the years, Crocs has become a beloved brand that continues to push the boundaries of what a shoe can be.
Our spring-summer style prediction/recommendation: red crocs! Go get em', tigers.
Want red clogs that aren't (regular) Crocs? Check out these dandies from Birkenstock and...Crocs.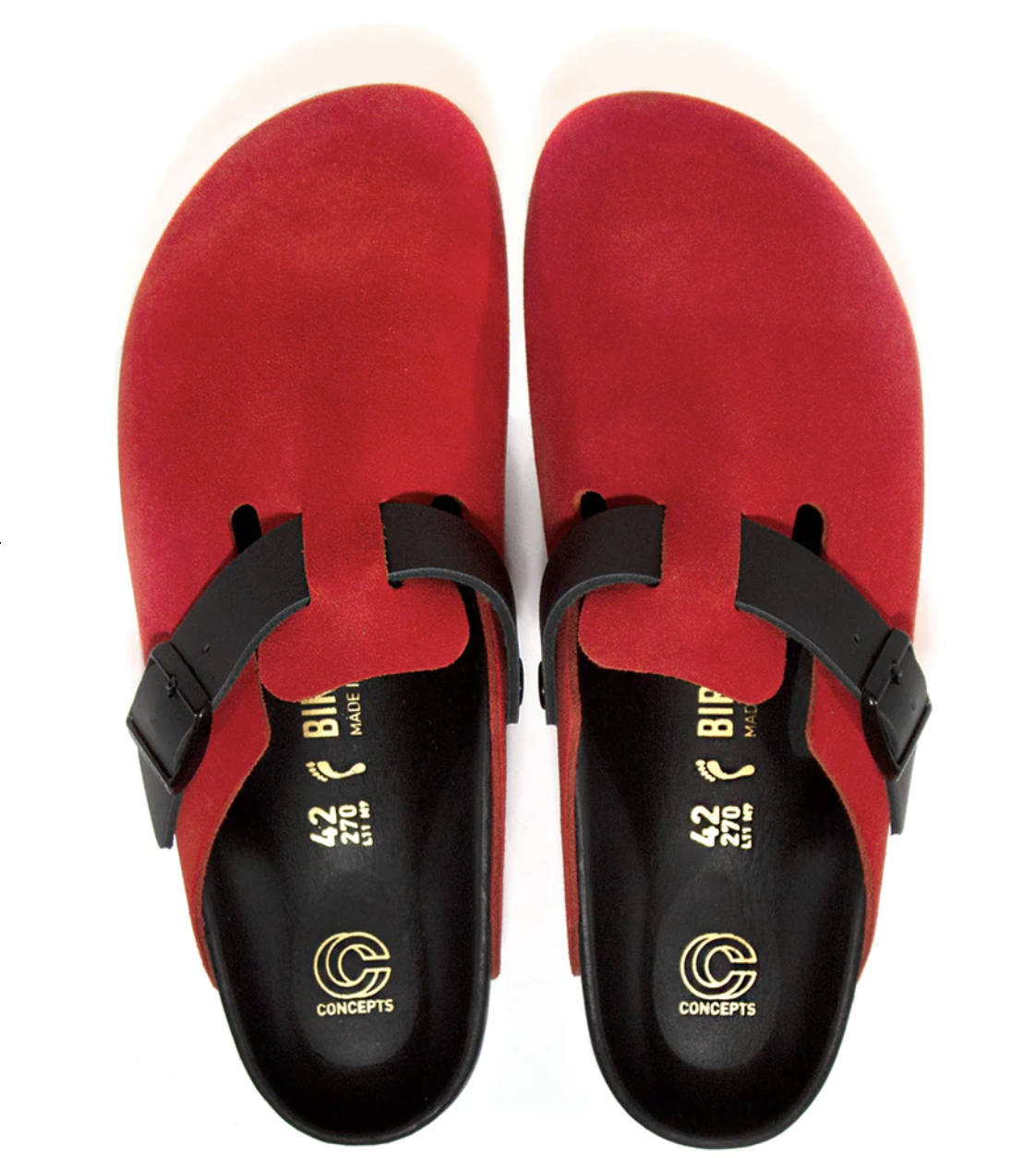 CONCEPTS X BIRKENSTOCK SUEDE BOSTON (RED)
YES!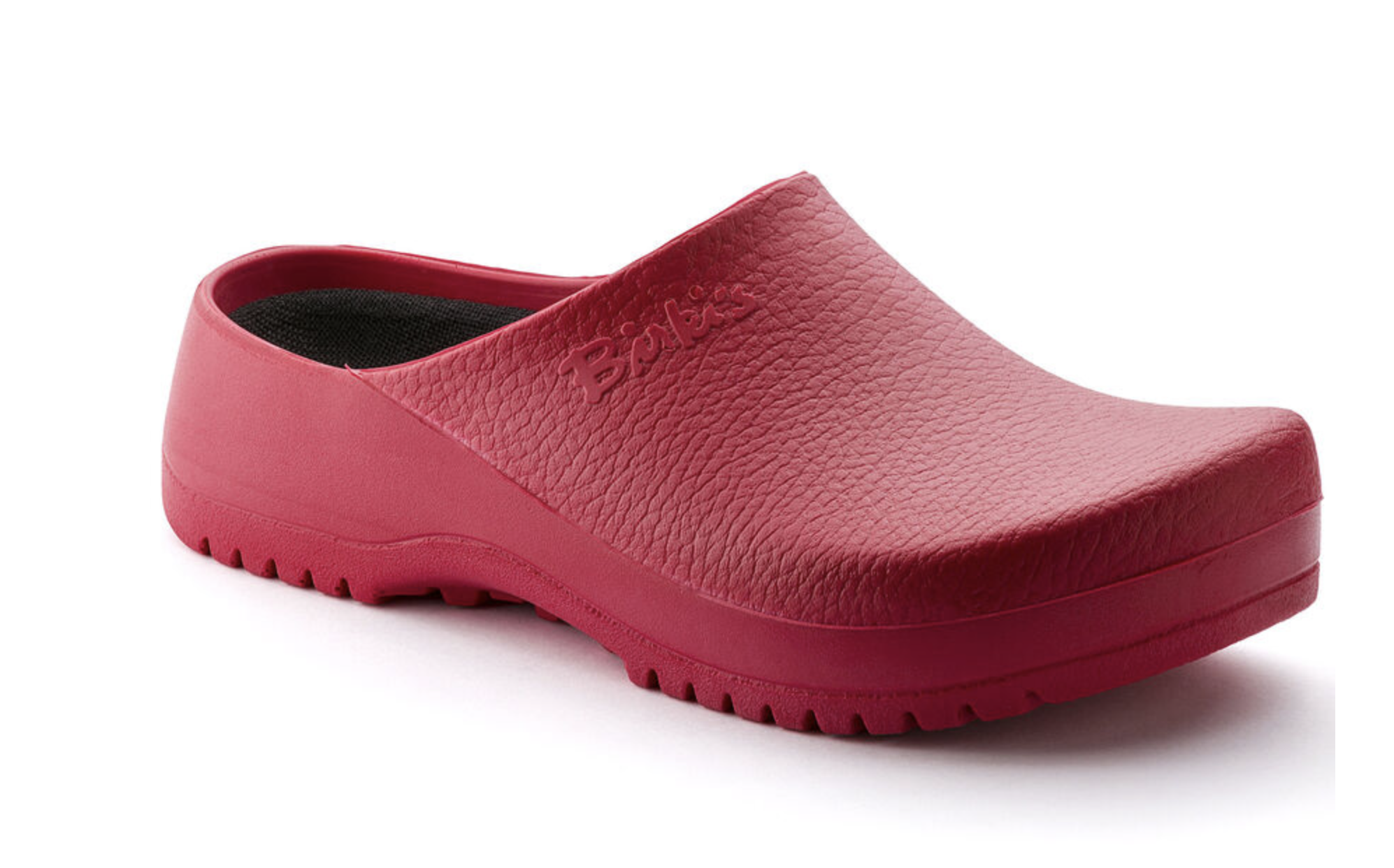 Super-BirkiPolyurethane
Buy them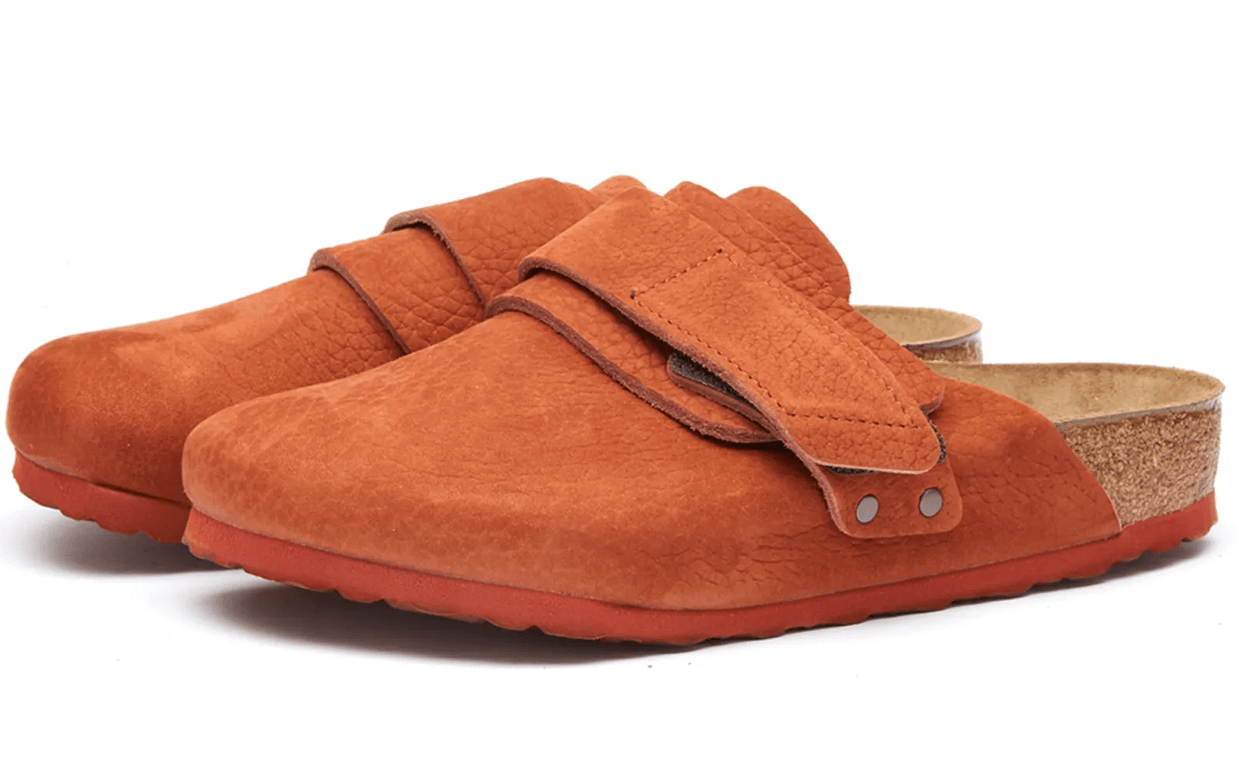 BIRKENSTOCK NAGOYA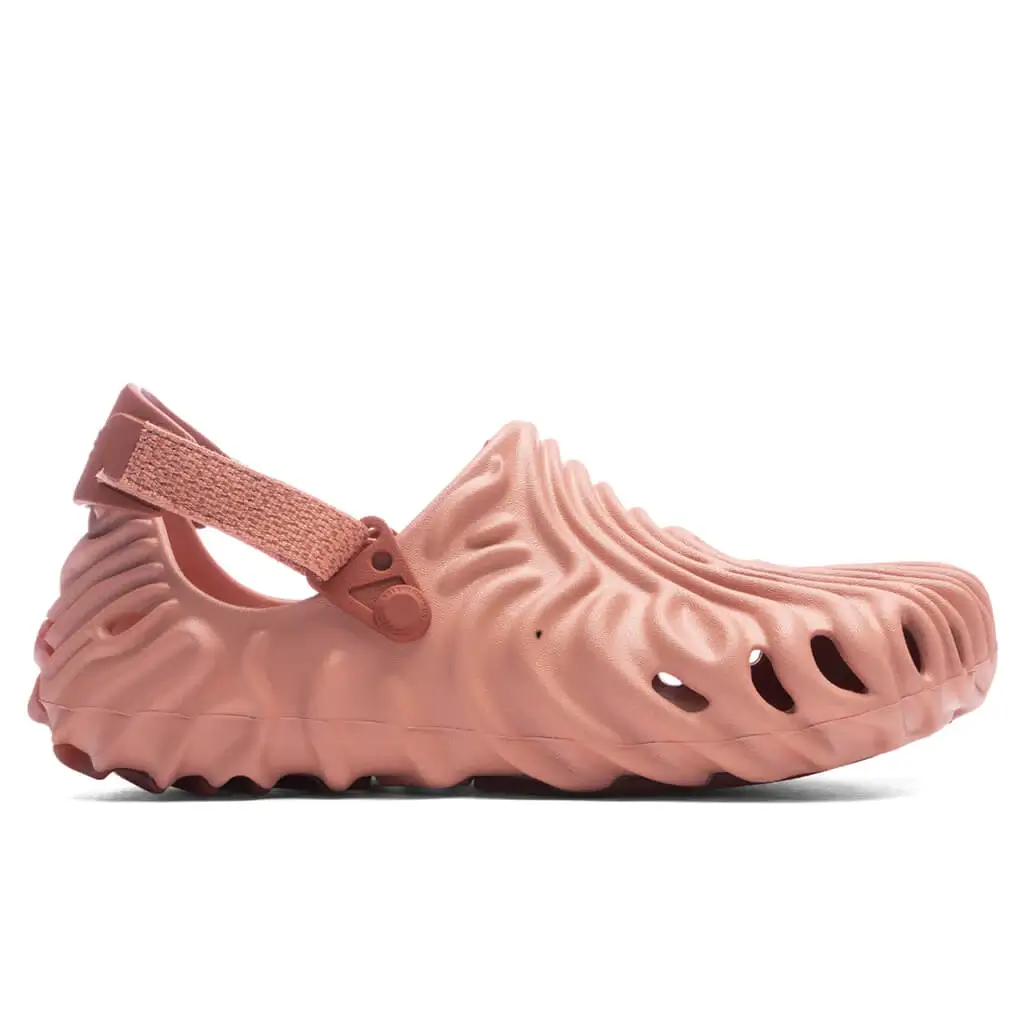 CROCS X SALEHE BEMBURY POLLEX CLOG 'KUWATA' - PALE BLUSH
Get them from Feature
Have fun in your weird shoes!