The 1998 Lincoln Navigator was a full-size luxury SUV that was introduced by the Ford Motor Company's Lincoln brand. It was based on the groundbreaking Ford Expedition and shared many of its mechanical components.
The 1998 Navigator was powered by a 5.4-liter V8 engine that produced 260 horsepower and 345 pound-feet of torque. It was paired with a 4-speed automatic transmission, and had rear-wheel drive or optional 4-wheel drive.
The Navigator had a spacious and luxurious interior, with seating for up to eight passengers. It featured leather upholstery, power front seats, a premium sound system, and a number of other amenities.
The Navigator was the first of the SUV-as-luxury-hauler vehicles, giving it notable cred as the innovater in this space. Though other brands would soon jump on the bandwagon, the Navigator will always be notable for this fact.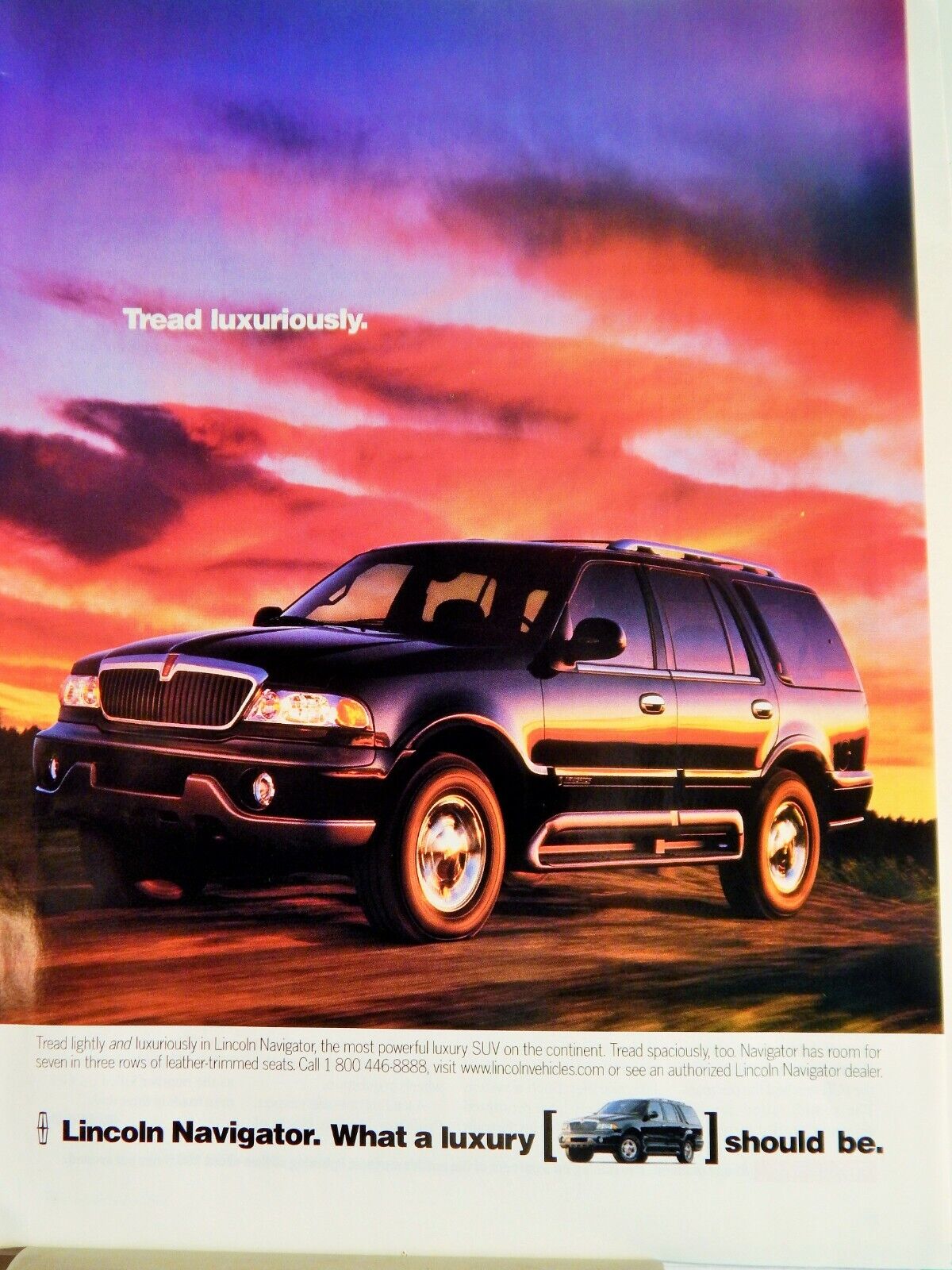 In terms of safety, the 1998 Navigator was equipped with front airbags, side-impact airbags, and antilock brakes. It also had a number of electronic stability control systems, such as traction control and electronic brakeforce distribution, to help improve handling and stability on the road.
Overall, the 1998 Lincoln Navigator was a well-equipped and comfortable SUV that offered a smooth ride and a spacious interior. It was a popular choice for those looking for a luxurious and reliable vehicle for long-distance travel.
Why Are People Nostalgic for the 98 Lincoln Navigator?
It's no wonder people (especially those who grew up in the 80's and 90's) are particularly fascinated by the 1998 Lincoln Navigator. IMO this car is nowhere as cool as older Range Rovers and Land Cruisers. These were luxury vehicles, for sure. However, they weren't really marketed as such— they were marketed as hyper-capable 4x4s that just happened to have leather seats and nice stereos to go with their hill-climbing prowess. So while the Navigator might not the coolest car ever invented...it's pretty dope from an innovation standpoint.
People are digging these old-school Navigators for a number of reasons, such as:
Nostalgia: The Navigator was introduced in the late 1990s, and current nostalgia is mad heavy from that time period.
Style: The Navigator was certainly the first vehicle to be presented as a true luxury SUV.
Performance: The Navigator was powered by a 5.4-liter V8 engine and had a spacious and comfortable interior.
Rarity: Depending on where you live, the Navigator might not be a common sight on the roads, which makes it an intriguing, "classic car."
👟
Q: Hey there, aren't you forgetting the Jeep Grand Wagoneer? That was a luxury vehicle, right? A: Yes, but Jeep didn't see a market for the car at the time, so it was discontinued, and never specifically marketed as a "luxury SUV".
Songs to bump in your 1998 Lincoln Navigator
You don't need the car to feel the vibes. Here's a hip-hop-heavy playlist to take you back to 1998, when you were riding in the Nav.
Ok, it's all hip-hop.
Shrug. Enjoy!