Our emissaries of style are devoted to wisdom and truth. Spurred on only by a love of all things dope and drippy, they have braved the depths of the internet on a faith-and-swag-based mission, uncovering the best places to shop for men's clothing, both online and in person.
Bleary-eyed, wallets bruised, and struggling to pronounce the names of the newest Japanese Gorpwear brands, my trusted Shamans of Style arrive with a definitive-yet-ever-expanding-like-the-universe-itself list...the C.A.V.E.R.N.S.* that matter.
💡
*Carefully Achieved Very Exceptional Repositories of Nice Stuff
From big boys such as Self Edge, SSENSE, and Standard and Strange, to smaller but mighty shops like Canoe Club and Cueva, these are places we have bookmarked when it's time to get some fly beans to wear on our bodies.
Acting as a magical portal to powerful wearing, the most well-known men's clothing websites carry a wide range of gear for all tastes, sizes, and styles. We know that every man has his tastes, and we judge not lest we be judged ourselves. From these hallowed C.A.V.E.R.N.S, you may and will find anything and everything your heart desires.  
Men's Shops Featured in this article
Mr. Porter
SSENSE
Haven
Feature
Bodega
Self Edge
END
Slam Jam
Notre
Coverchord
Stag Provisions
Browns
MyTheresa
Farfetch
Men's Shops - The Big Boys
Mr. Porter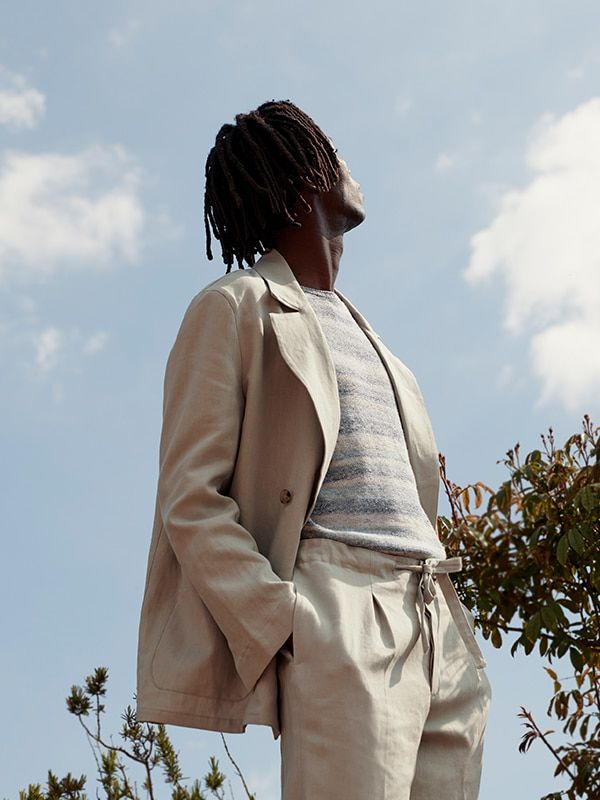 Mr. Porter is stocked and loaded with an exceptional selection of men's clothing brands from around the world. Established in 2011 and with offices in New York and London, it features 300+ brands, from luxury to casual to casual luxury. Keep an eye out for their collaborations with some of the best menswear makers going.
---
SSENSE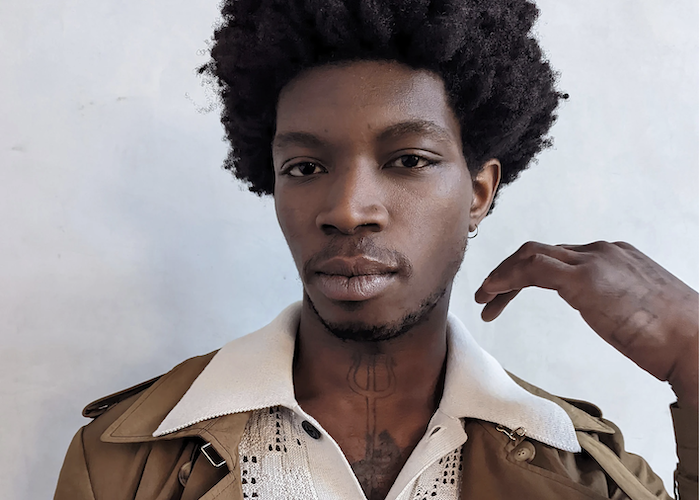 The Montreal-based SSENSE offers maximally-progressive clothing and is a valuable resource for style acolytes seeking the latest and greatest in menswear. SSENSE's seasonal sales are legendary, so make sure to get in on the action when they happen.
---
Haven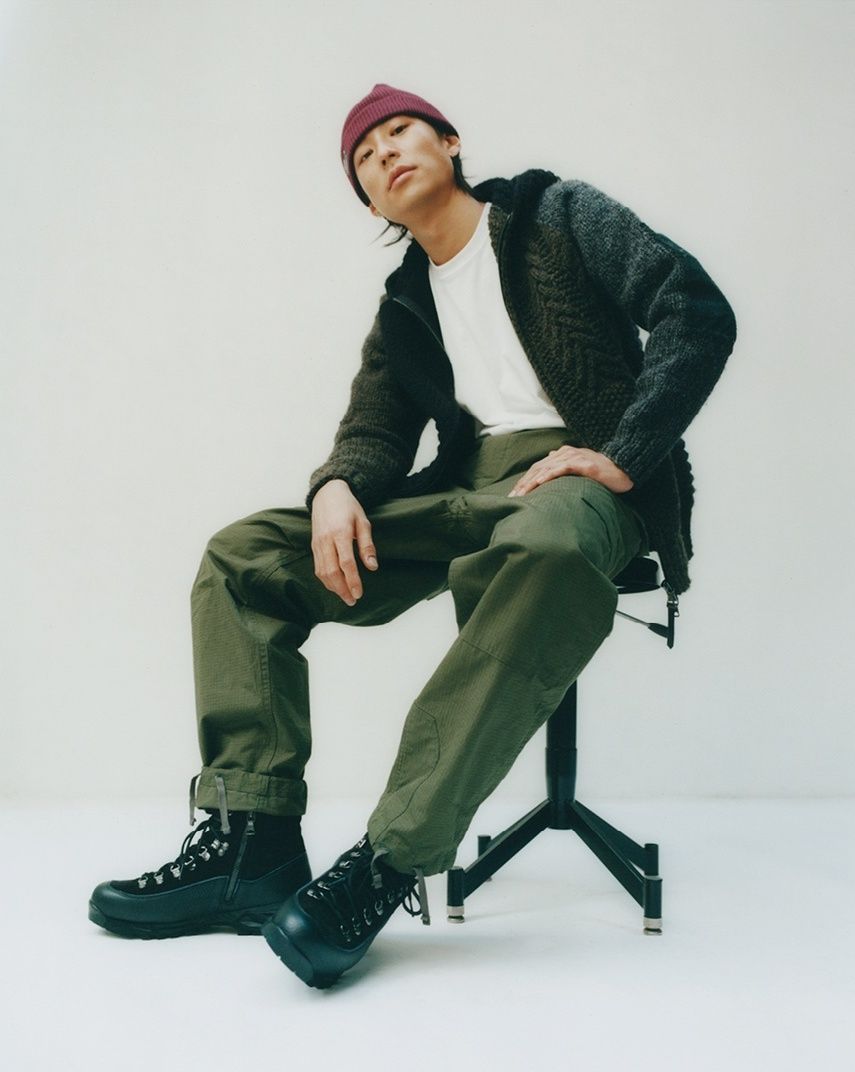 Another Canadien style juggernaut, Haven has military/heritage/outdoor hybrid gear on lock with their infinitely wearable selection of men's online clothing offerings. They offer dope collabs with some of the world's top brands like Loro Piana and Hender Scheme and have recently developed their own line of durable stables for effective urban living.
---
Feature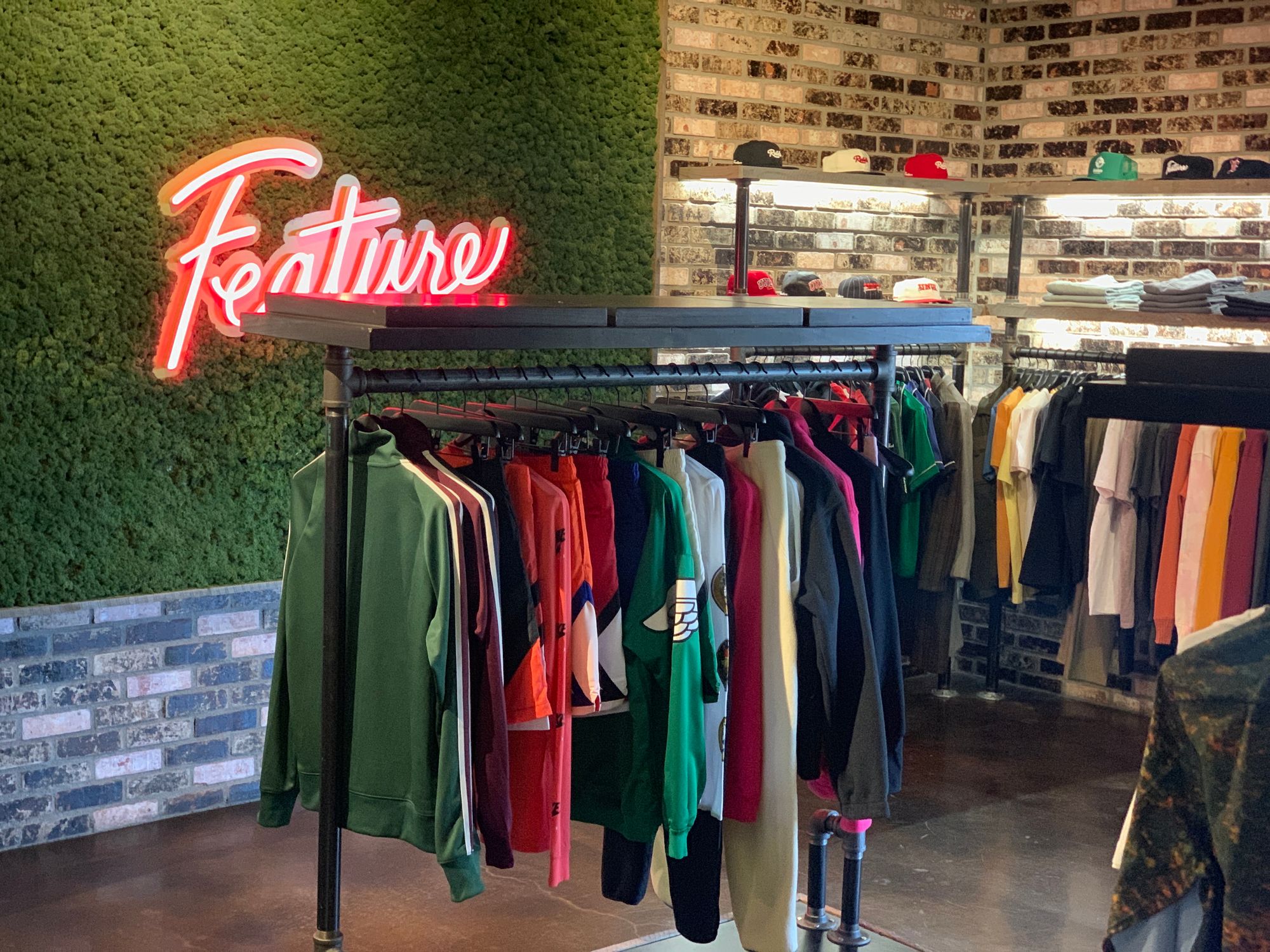 Las-Vegas & Calabasas-based Feature has come up in recent years as a force in streetwear and shoes, offering the latest and greatest releases. They also offer a fairly unique selection of the best brands, so make sure to check out Feature's online men's clothing selection if you want to get something limited.
---
Bodega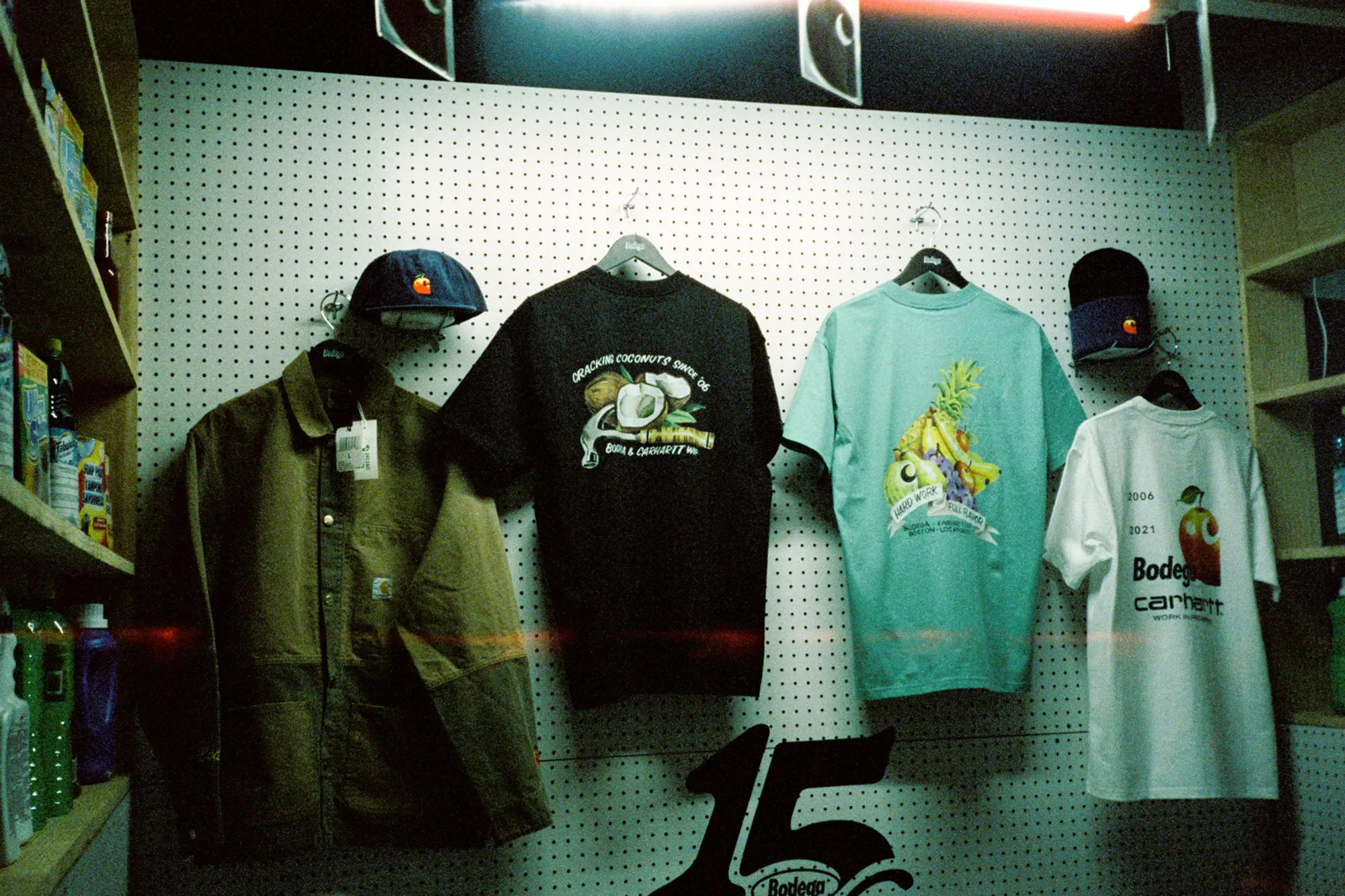 Bodega has always put its own unique & fun spin on hooking men up with the latest streetwear from America, Japan, and around the world. From Nonnative to Sasquatchfabrix to Undercover to Human Made, you can find the edgiest, mystyest stuff here.
---
Self Edge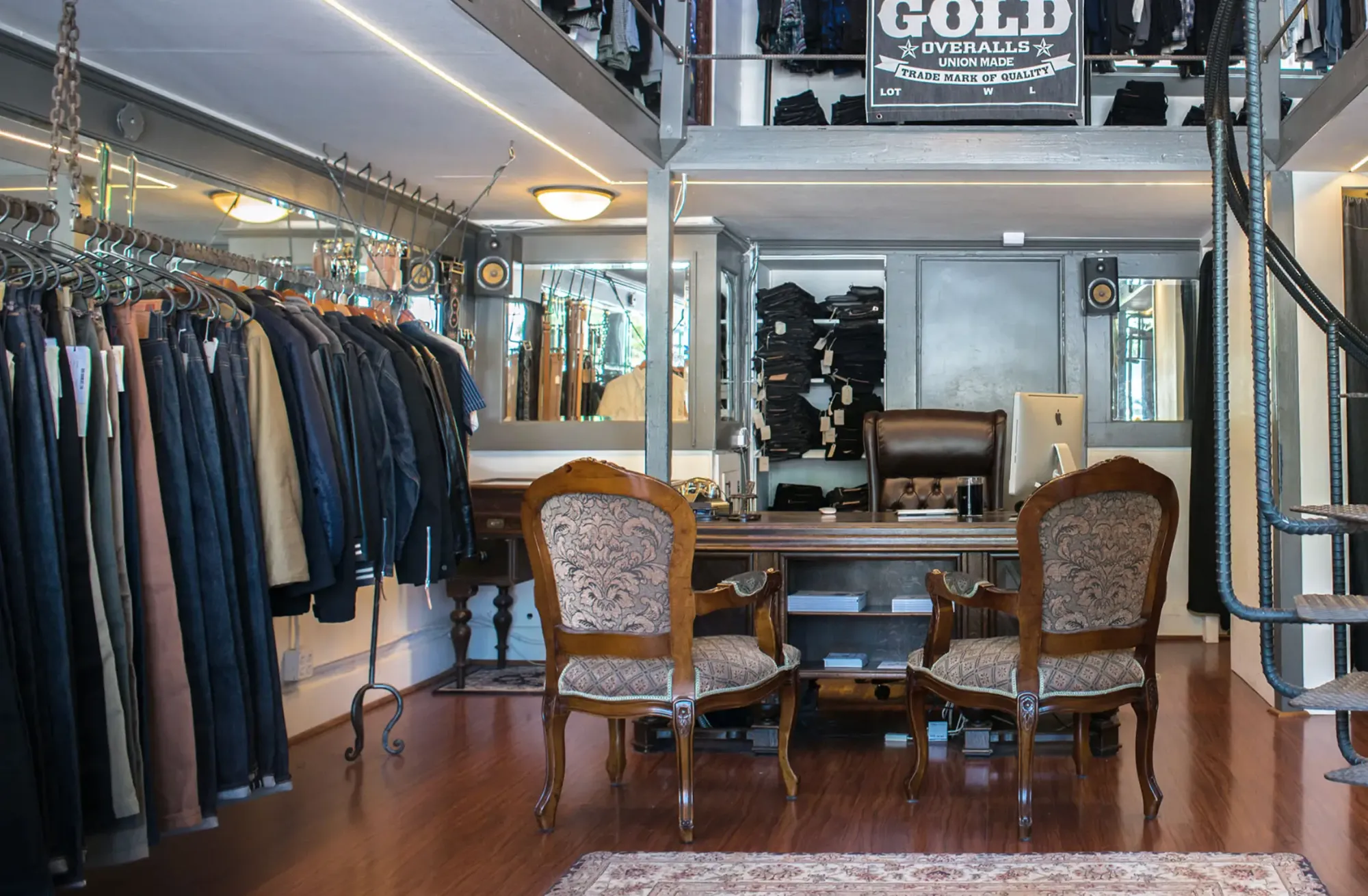 When it comes to durable heritage gear, Self Edge has you covered. This is the place to get your raw denim, boots, burly sweatshirts, leather jackets, and flannel shirts, as they offer the best of the best. But, in the category of not to be pigeonholed, Self Edge has been offering mind-blowing, limited Rick Owens gear, putting these guys right on top when it comes to retailers on my need to watch list.
---
END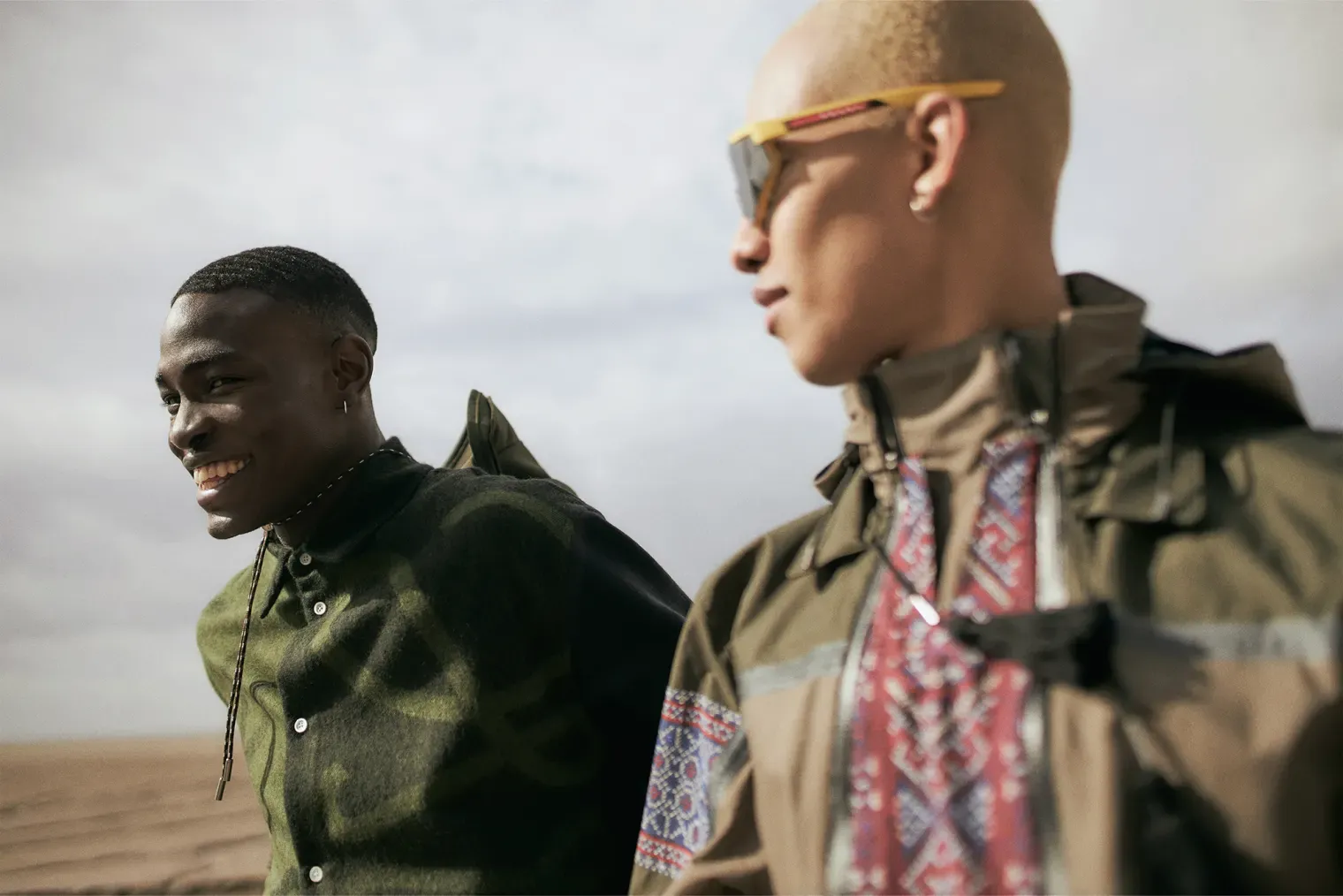 If you want one place to shop for your men's clothing online, let this place be your beginning, middle, and end. Hands down one of the best online shopping situations you can imagine. END has all the best brands, all the best sneaker drops, and all the best sales you can find on the coolest men's clothing, from heritage to luxury to streetwear to sneaker drops, and everything in between. Download the END app and start saving your favorites.
---
Slam Jam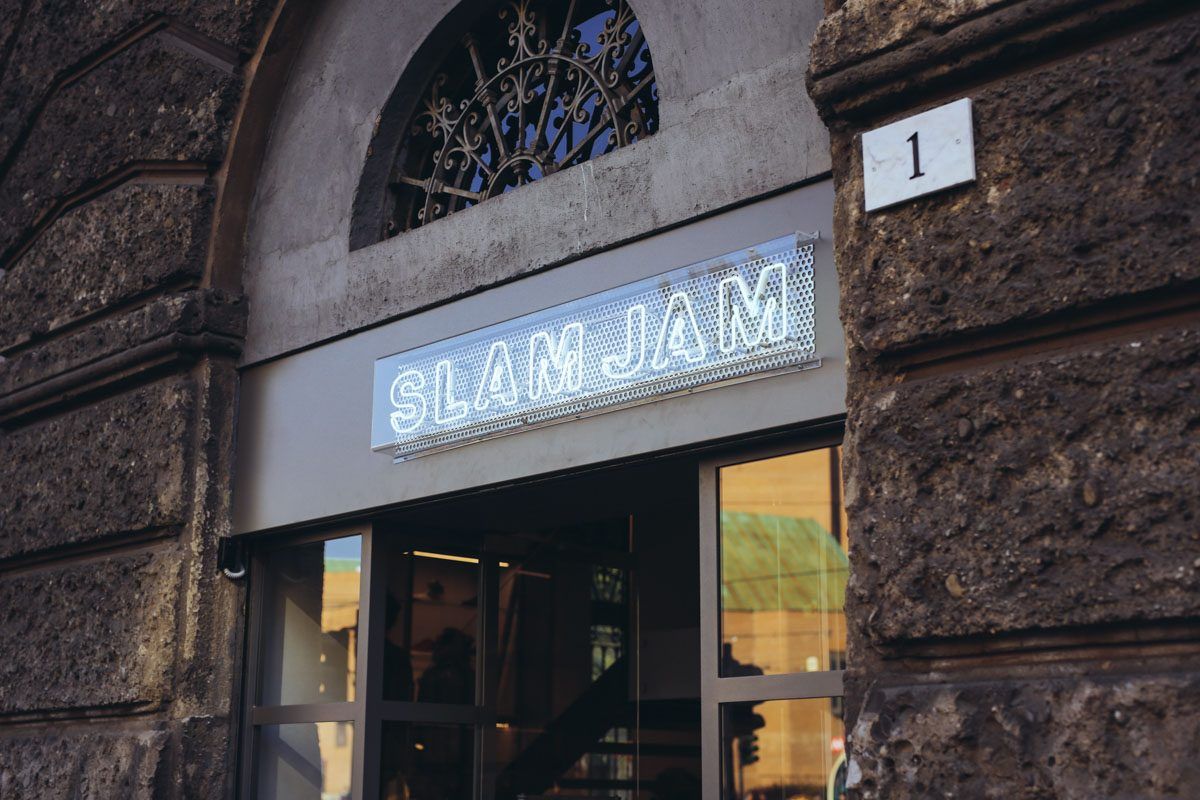 Slam Jam is an Italian lifestyle/culture brand that offers everything you'd want for your online shopping. With a huge variety of brands carried, they offer a selection that rivals some of the sites we've mentioned already like Mr. Porter, SSENSE, and END. This is definitely one of the best places to shop online for your men's clothing needs.
---
Notre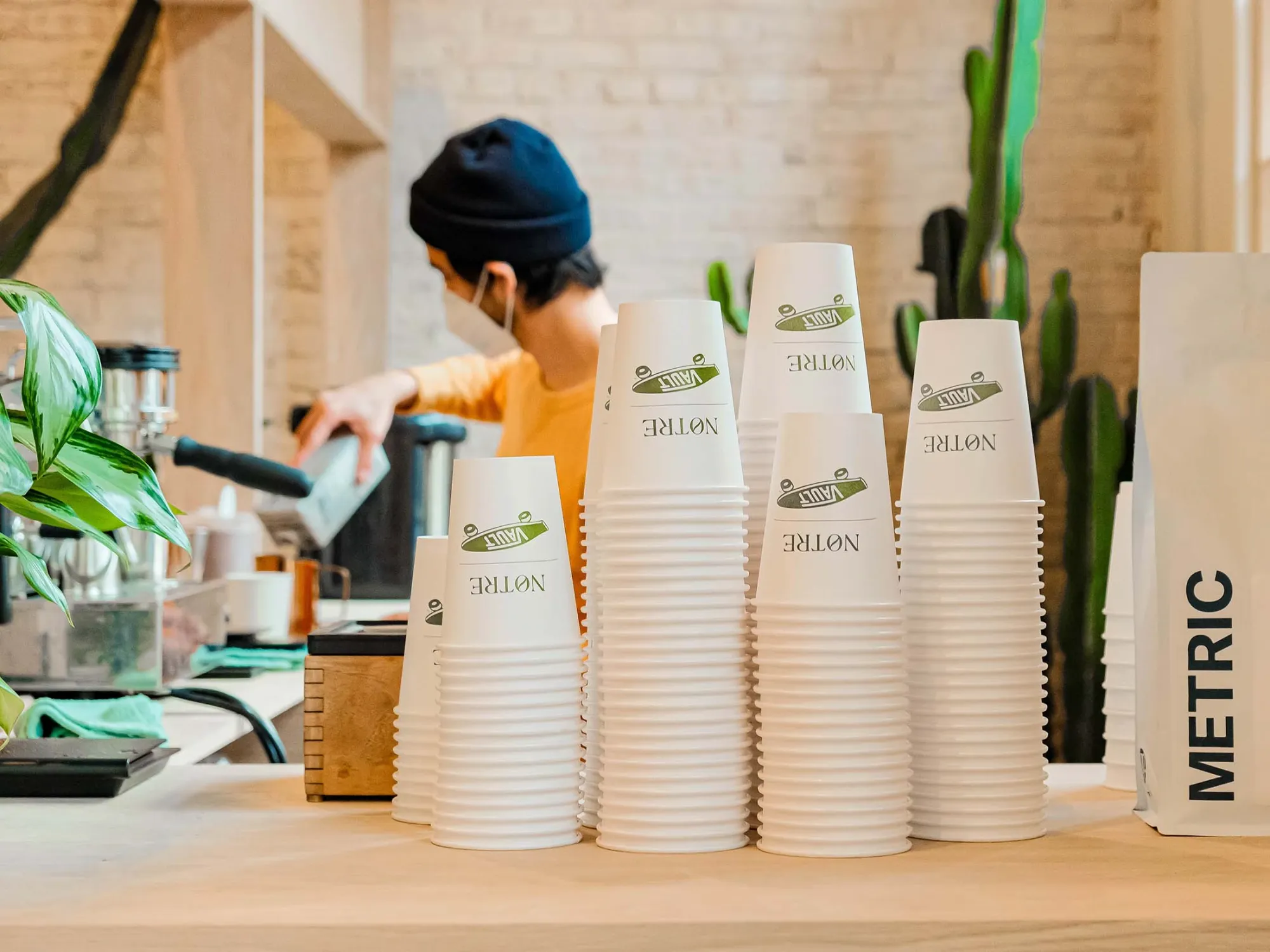 Notre isn't a massive men's clothing juggernaut like some of the others on this list in terms of pure volume and selection, but the quality of the beans offered by this Chicago-based shop is truly second to none. If you want a quick introduction to some of the best and newest brands, this should be one of your top places to shop.
Coverchord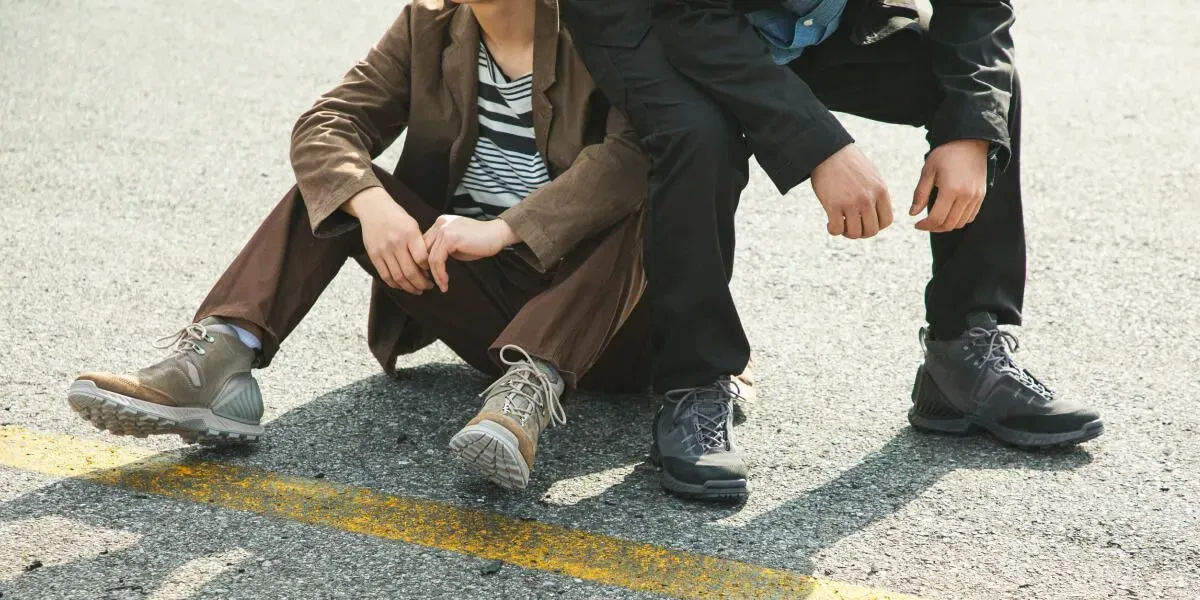 Coverchord is based in Tokyo, so you can be sure they have the drop on the best in Japanese fashion, which basically means they have the drop on the best fashion in the world. That's not to say they are constricted to the region; this shop has quality stuff from all over the globey globe.
---
Stag Provisions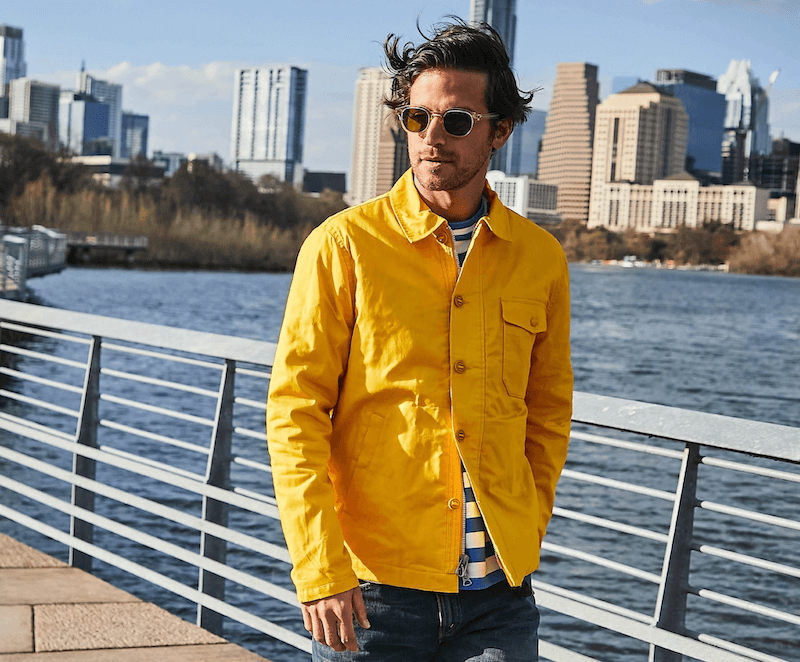 Austin-based Stag Provisions has a great selection of heritage and everyday gear. Achieve the All-American Guy look here, with the highest quality. From RRL to Yuketen to the best that Levis has to offer, Stag has it and a lot more. Even the least experienced budding style acolyte could use the Stag website to achieve nirvana with minimal effort. If you are looking for a no-fuss, no-frills look that will keep you going in any scenario, shop online for your men's clothing at Stag.
---
Browns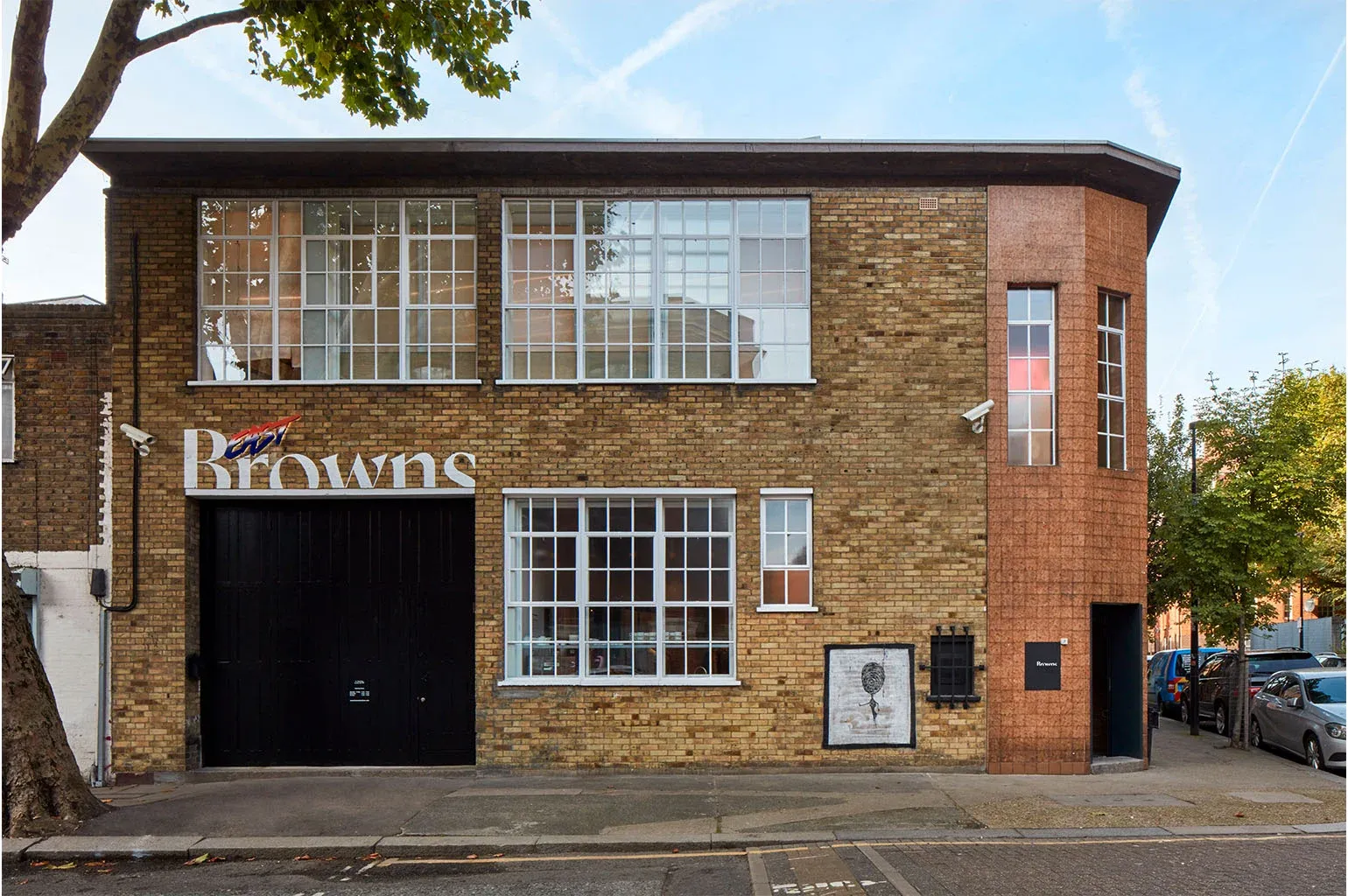 A longstanding CAVERNS Operating out of England, Browns has been a stalwart since the 1970's, introducing designers like Ralph Lauren and Rei Kawakubo to the UK. But you don't have to take a chunnel or fly Virgin to get there —you can get their wide selection of men's clothing online from the comfort of your home. You could actually spend all day shopping on Brown's easy-to-navigate website like Dr. Who on h0liday, and I'm sure you might just do that once you see the wide range of styles and designers that they have to offer.
---
Mytheresa
If you have money and you want to spend it shopping for the best men's clothing online, this CAVERN is one of the best places to do it. Mytheresa is a Munich-based company that offers some of the best luxury brands.
---
Farfetch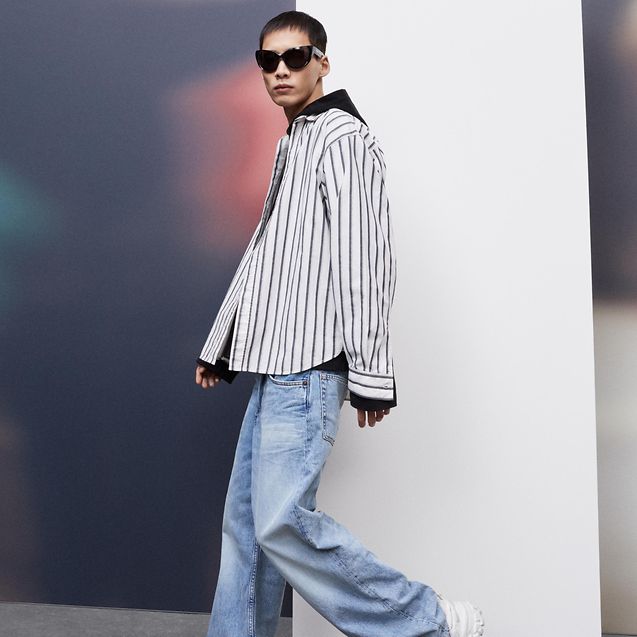 Farfetch has a huge selection of brands and men's clothing for your online shopping needs. You can find a little bit of everything here, but menswear is the main event, and there is always something on sale from previous seasons to cop at a discount. You can get stuck on farfetch.com for hours, so make sure you have an idea of what you are looking for before you get sucked into the beautiful vortex.
---
---
The Webster
The Webster is a great place to shop online for your men's clothing online if you are interested in luxury streetwear or brands with Euro/California flair. Maybe that's confusing, but check it out for yourself and be the judge. They have a huge selection, and you can also find brands here that you might not spot anywhere else, like Nahmias.
---
Denimio
Looking for the best denim? Here's a great place to find it. Denimio specializes in sourcing the top Japanese denim brands, so you can shop them all in one place. They also offer a great selection of finely-crafted casual menswear like denim shirts and sweatshirts. If you want to impress your denim-head friends with your denim-clad self, look no further.
---
Standard & Strange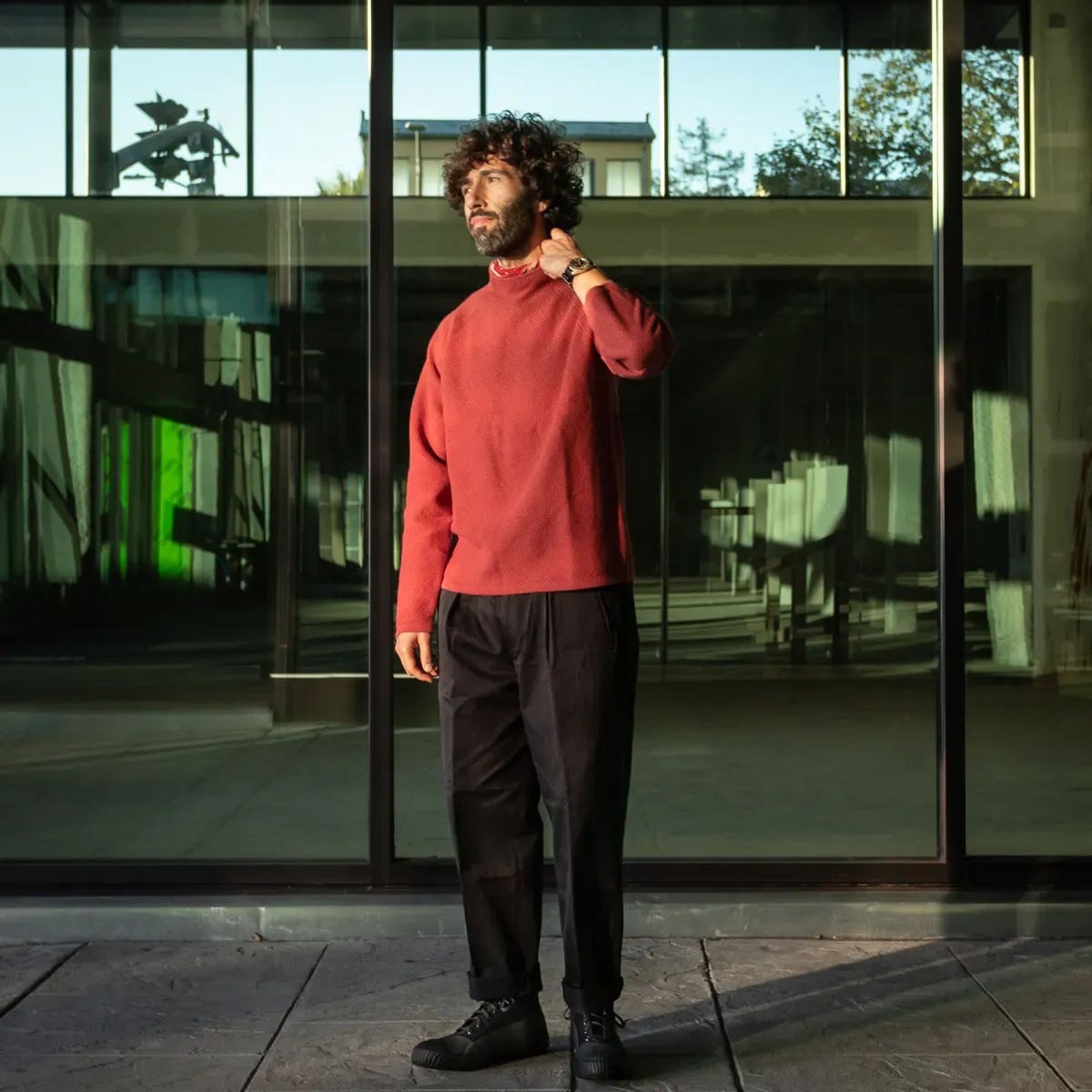 If heritage is your thing, this is a great place to grab it. Standard and Strange carry goods built to last (including an incredible collection of The Real McCoy's )so if you want hard-wearing clothing from exceptional brands from around the world, check them out.
---
UNKNWN
This Miami-based lifestyle company offers a nice selection of the latest streetwear and shoes for your modern taste. They do a nice job keeping the pulse of the latest and greatest. Get some.
---
No Man Walks Alone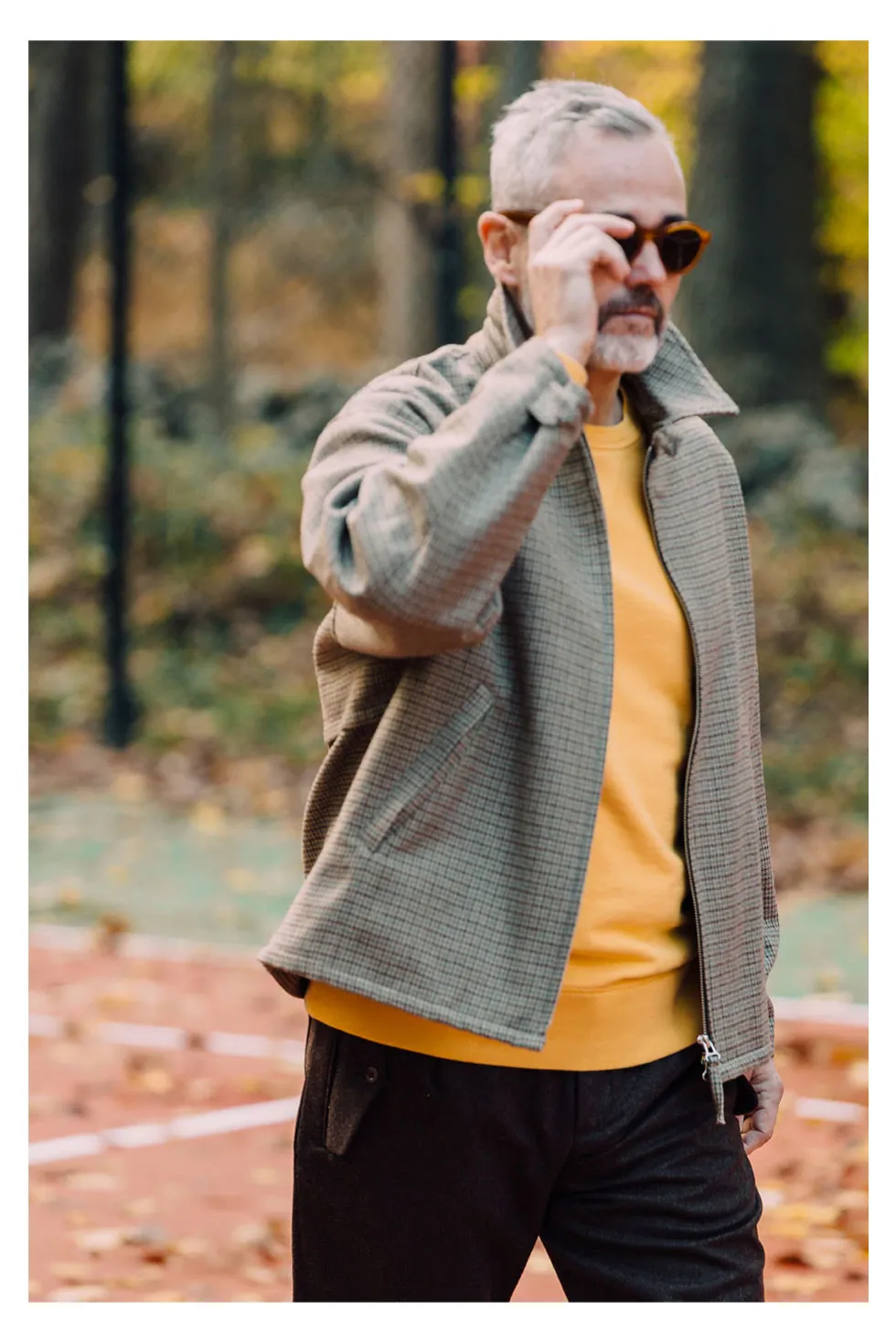 This site is perfect for dapper guys who want high-quality things that aren't readily available to the masses. No Man Walks Alone does an incredible job of curating brands that are out-of-the-ordinary in their uses of fine fabrics and sustainable practices. If you want to develop your own classic style with generational brands sourced from around the world, this is a good spot to do it from.
---
SV Moscow
For your Avant-Garde style needs, SV Moscow is a solid destination to shop online. From Yohji to Undercover to Hiroki to Raf, they have a little bit of the best here, including runway-level menswear you'll be hard-pressed to find elsewhere.
---
Lost & Found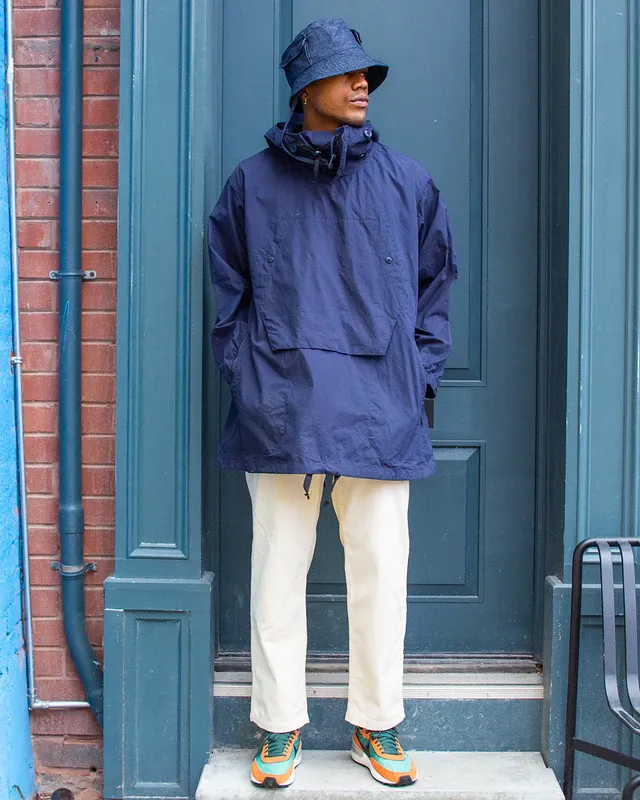 Lost and Found is a hip Canadien shop with a little bit of everything— check it out if you are looking to get a little more adventurous with your wadrobe.
small but mighty
these smaller but awesome CAVERNS offer the best of the best.
Bonus! Awesome Boutique Shops to Get The Best Men's Clothing Online
Think we're done? Think again. These are smaller or medium-sized shops with awesome stuff. Check them out. Although they might not be the online men's clothing juggernauts mentioned in the primary portion of this article, they rock.
Just click the bookmark to visit for awesome men's clothing, curated by the best in the business— independent shop owners. Look for the star to indicate our favorites.
Milworks *
Portland Dry Goods*
Packer
Gomina
Haruyama
Double Double
Withered Fig
Somewhere
A Ma Maniere
Stuf|f Goods
Manifesto
A. Plus
Iron Shop Provisions
Fera
Uncle Otis
Union
Canoe Club*
Freaky House Taiwan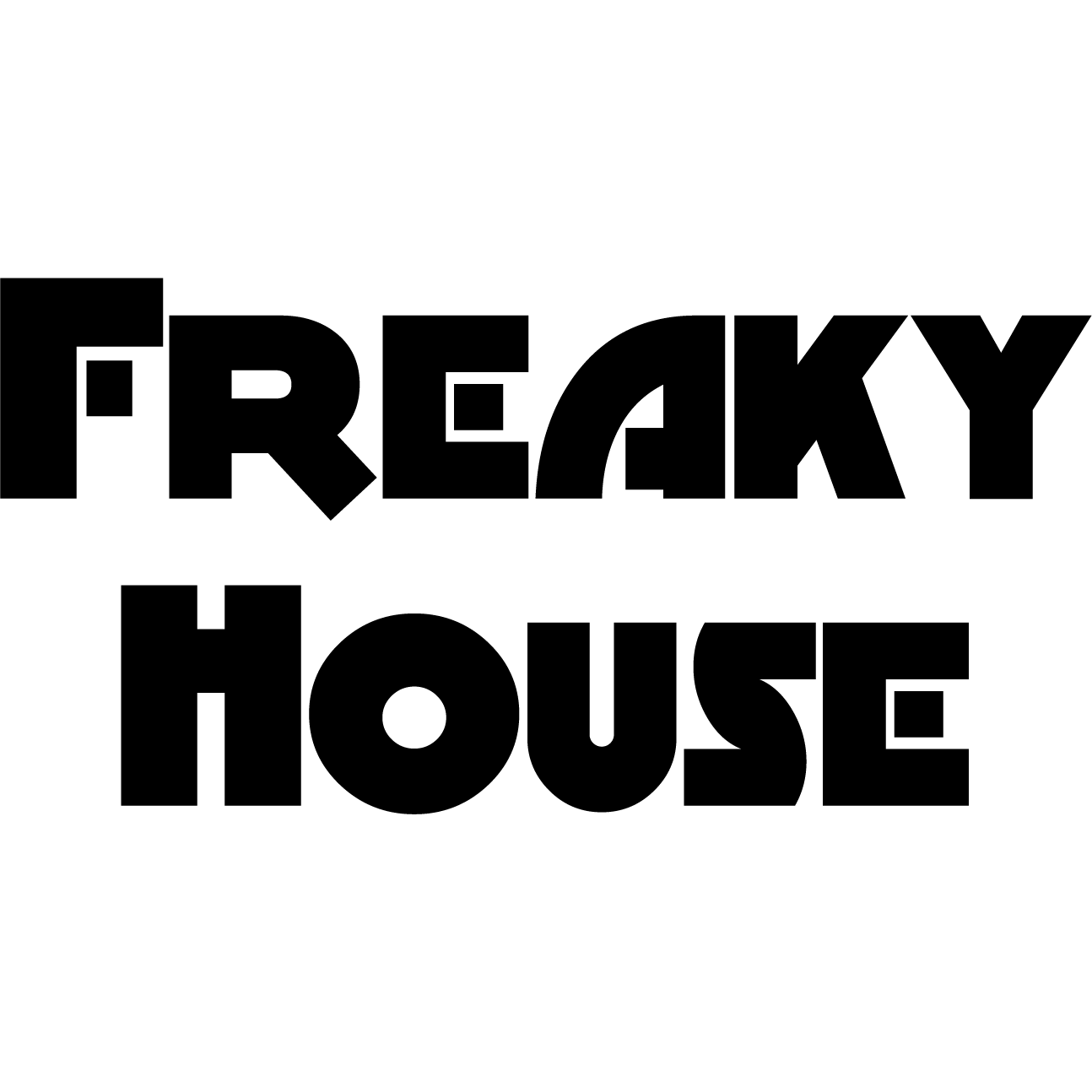 Goop Made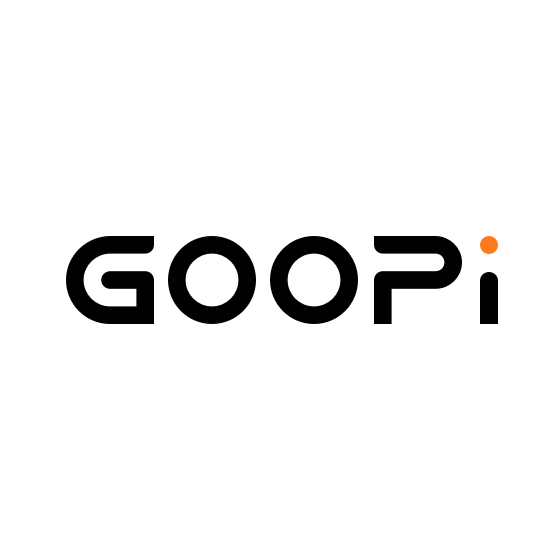 Namu Shop
Muddy George
Rooted
Rivet and Hide
City Workshop
General Quarters
Totem
Norse Store
This Thing of Ours
M5 New York *
Rendez Vous Store
Cueva
Glasswing
Trueffelschwein Berlin
Ryland Life
Departamento LA*
Eames
Capsule
Tabor
Located in Charlotte, North Carolina.

Roden Gray
Proper
Steadbrook
Fantastic menswear shop in Denver, Colorado.
The Bureau Belfast*
Some of the best men's clothing you can find may be had at The Bureau.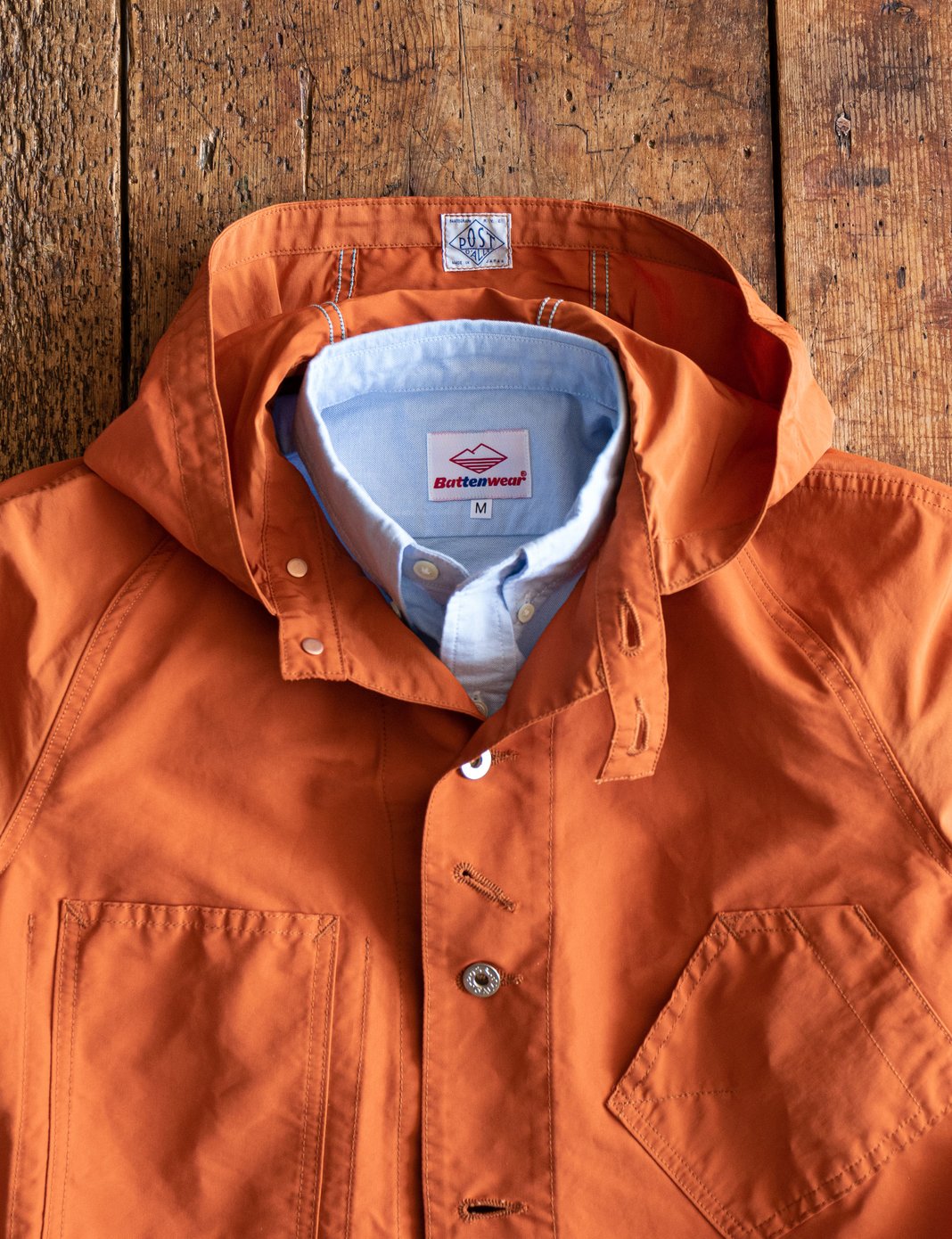 Independence *
I always have a tab in my browser open to Independence.
Blue in Green Soho
Amazing stuff from this awesome shop in NYC.
Kafka Mercantile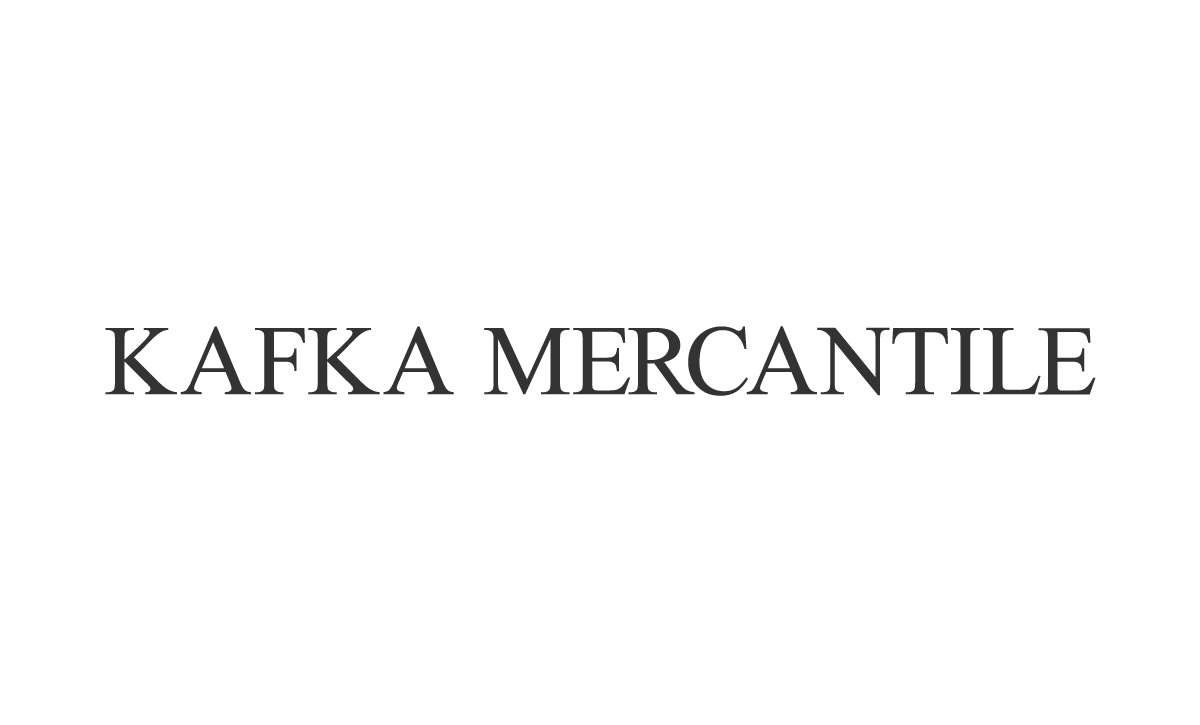 Snake Oil Provisions
This place carries amazing heritage brands and has one of the best social media presences, give them a follow on Instagram.
Up There
Norse Store
Norse store has an amazing selection and also carries their own brand, Norse Projects.
Mannahatta NYC*
Owl Store
Alumni
Tres Bien
Cotton Sheep*
Saint Alfred
2nd Street
Brooklyn Tailors
Nomad
Nakamuraya
Blue Owl
Son of a Stag
The Hip Store

Uncle Otis
Gravitypope
Lab Store London
Kafka Mercantile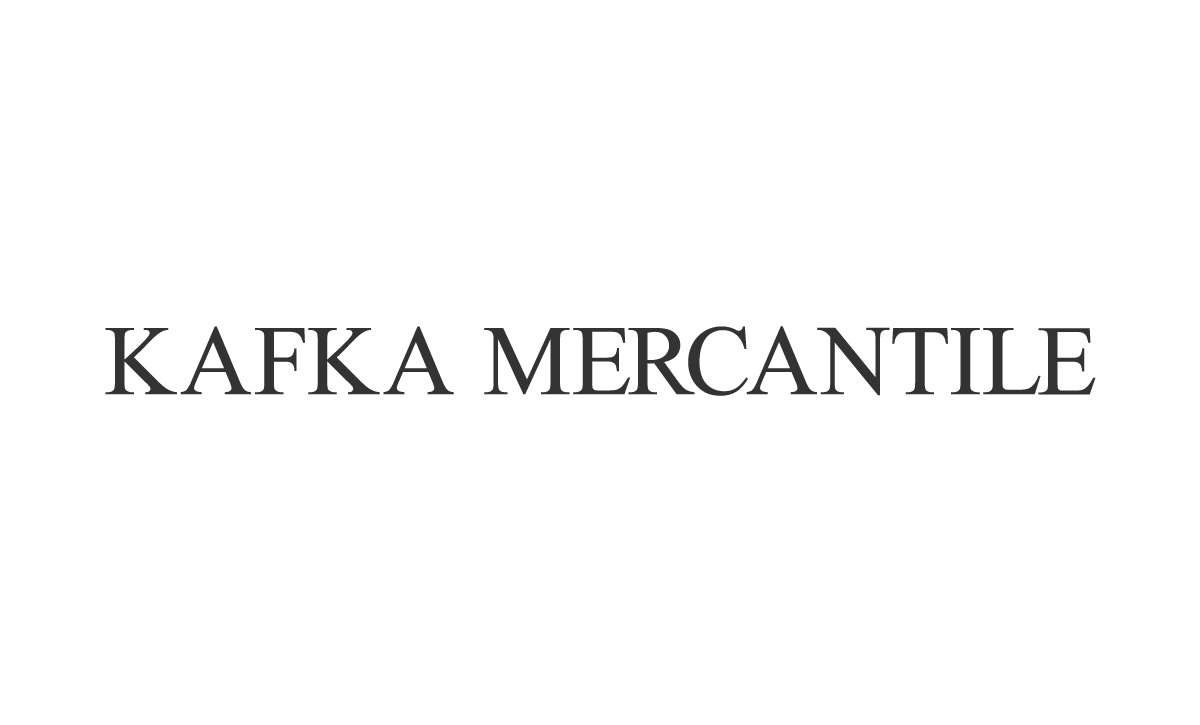 Frans Boone
Jinji
Havn
AB Fits
Frances May
Halo
Nitty Gritty
Neighbor
August
Limited Edt.
Graduate Store
Stashed SF
The Shop Vancouver
Red Cast Heritage
Statement
Noblemars
a.plus
The Graduate Store
Maxfield
Miloh Shop
Beaubien
Nitty Gritty
---
Enjoy your menswear shopping spree at these CAVERNS and bookmark it for all of your adventures.  ✌🏻