It's a different world, and it's time for a different bucket hat. In 2022, you can express yourself with tie-dye without looking (or smelling) like an extra from The Great Went.
May I suggest...one of these excellent tie-dyed bucket hats, to do the trick?
You can combine dope elderly-person-style with dope youngster-style to pull off a look that is pure awesome-person fashion.
May I present...my favorite bucket hats tie-dyed— for your immediate purchase and consumption?
Bucket Hats Tie-Dyed by Anonymous Ism
Looking for something a little different? Check out Anonymous Ism. They excel at making tie-dye stuff that doesn't look completely ridiculous.
They also have a variety of bucket hats to choose from this season, all of which are sure to make a statement, that statement being that you are comfortable at a BBQ listening to Phish while sipping expensive wine and looking like you have no cares in the world.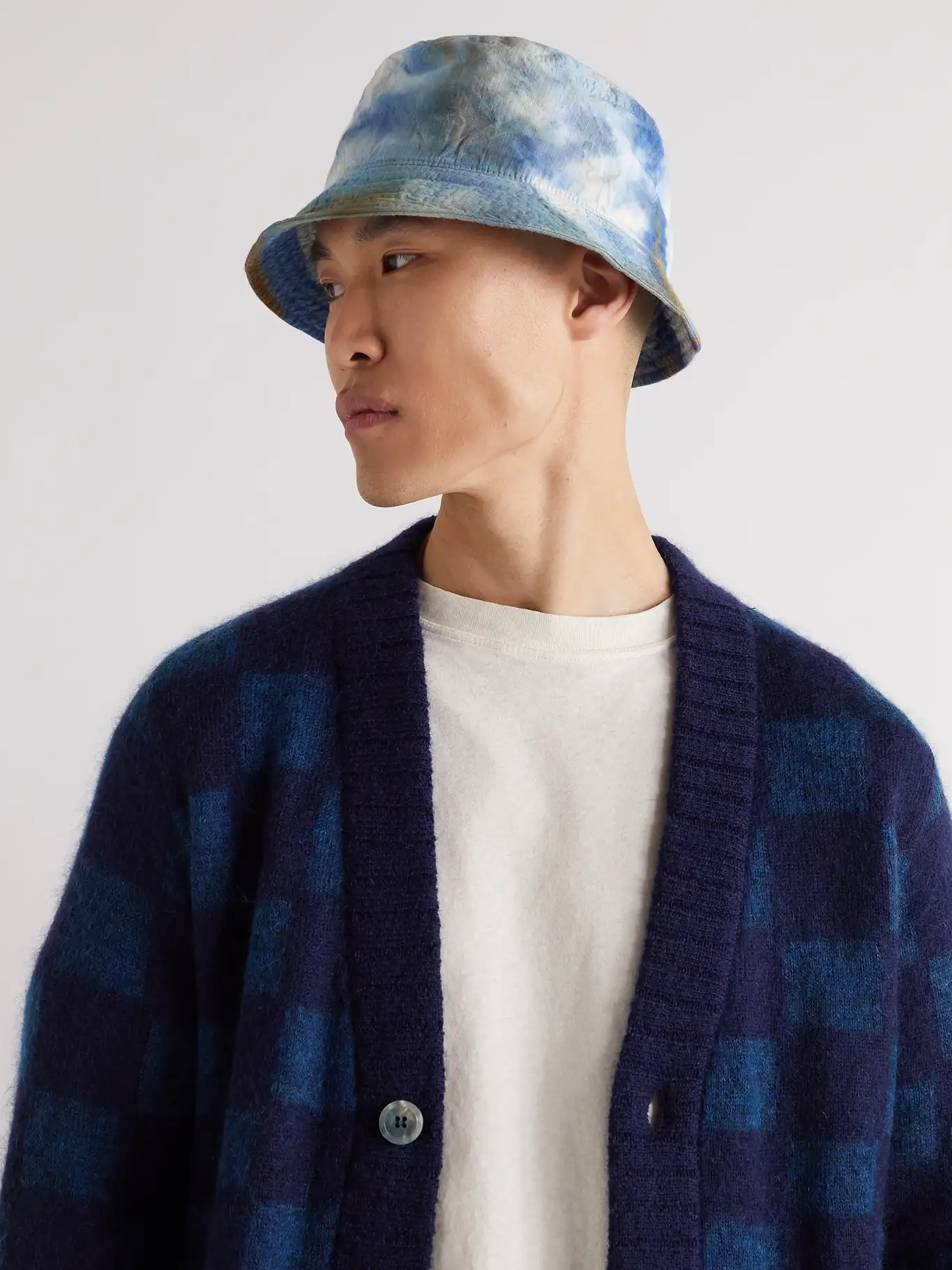 Whether you're looking for a stylish and unique piece of headwear, or just need some protection from the sun, Anonymous Ism has got your bucket hats tie-dye style on lock.
Here are some of our favorites:
A Bucket Hat Tie-Dyed from Engineered Garments...or is it?
Not sure if this hat qualifies as tye-dyed, but damn is it cool, so I'm throwing it on here. Engineered Garments is truly one of the best brands going, and this hat is awesome.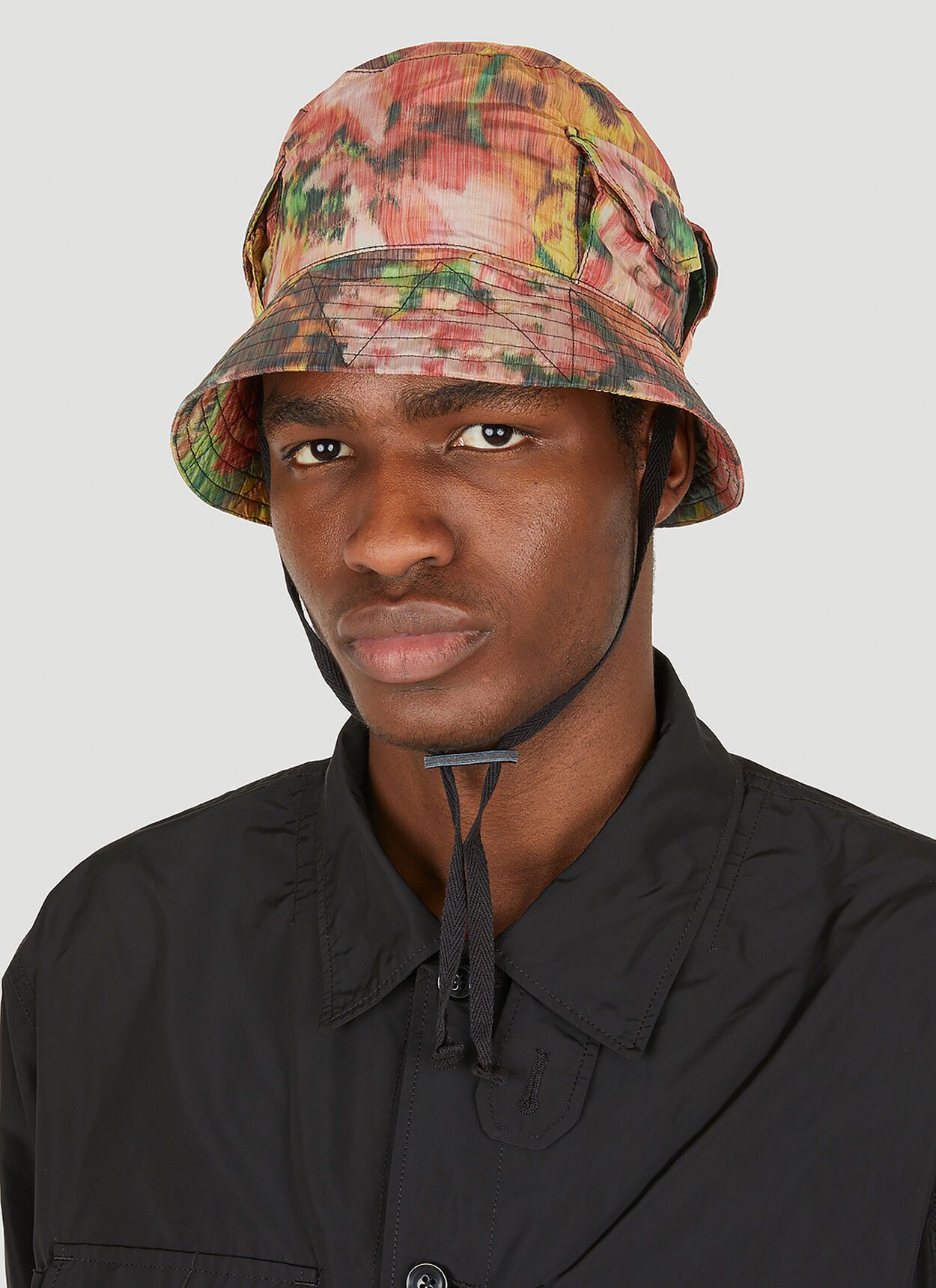 A Bucket Hat Tie-Dyed by Loewe
This unisex bucket hat by Loewe gives you safari vibes with bucket hat vibes, which is really cranking the vibes up pretty much all the way.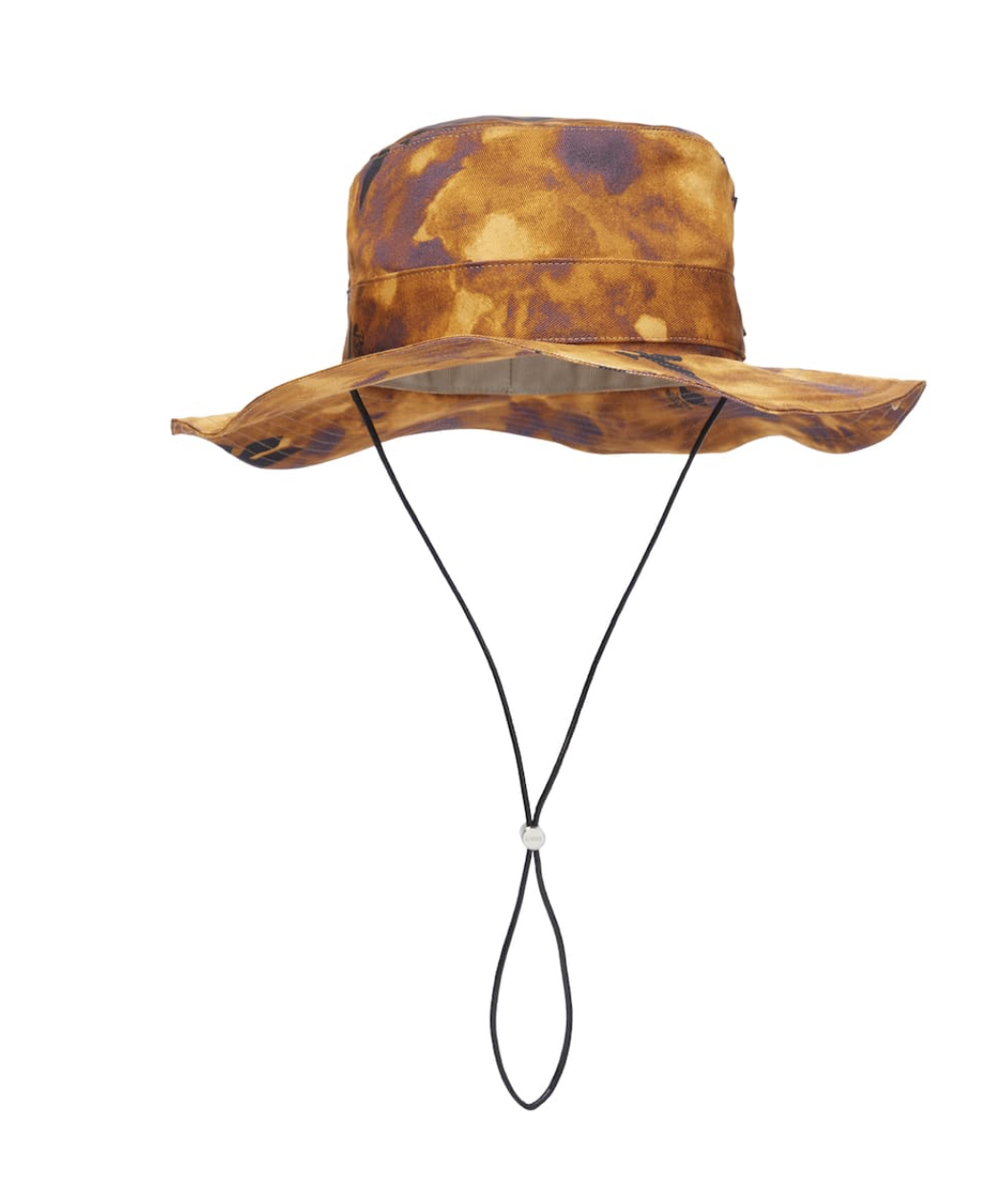 A Bucket Hat Tie-Dyed by Acne Studios
Acne studios are awesome, and don't worry about getting confused about the name, they are Swedish so it's cool.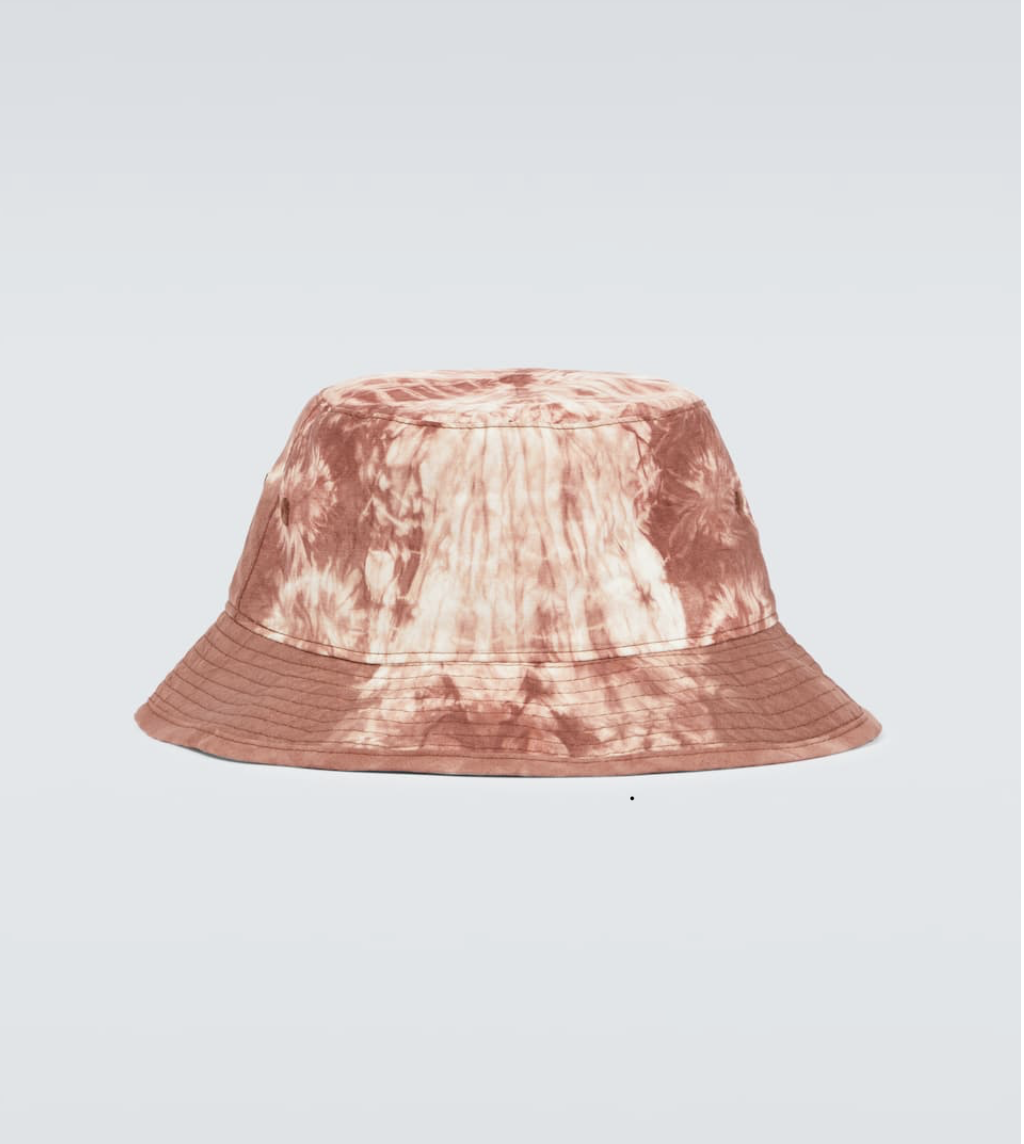 A Bucket Hat Tie-Dyed by Celine Homme
Great bucket hat here from Celine Homme, with a bit of a camo look to it.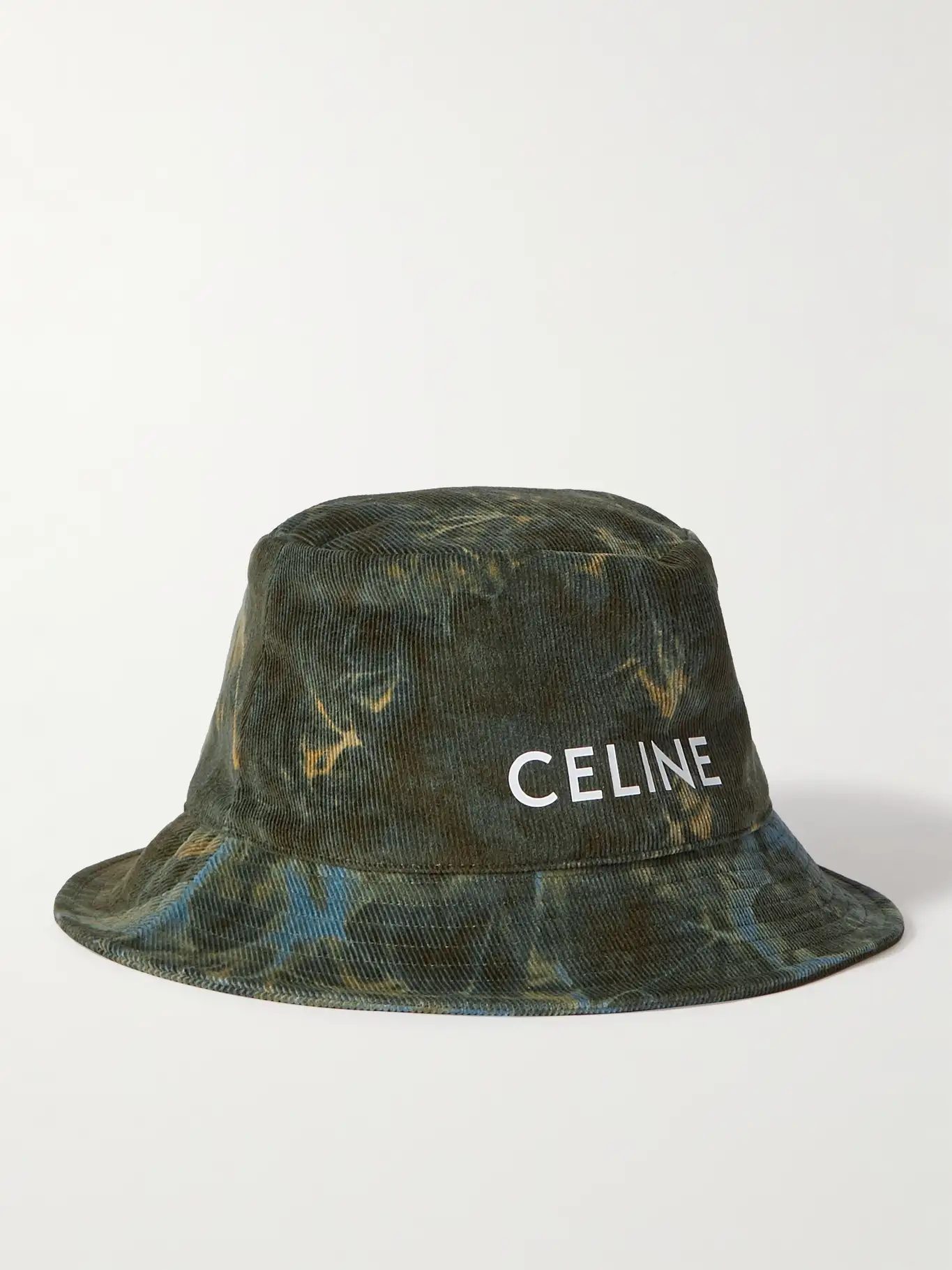 Thanks for loving tie-dyed bucket hats. It proves you are a unique and creative person. I'm glad you are here on earth.