Toshiro Mifune (1920-1997) was a Japanese actor who appeared in over 150 films and television shows during his career. He is perhaps best known for his collaborations with director Akira Kurosawa, in which he starred in some of the most iconic Japanese films of all time, including Rashomon, Seven Samurai, and Throne of Blood.
He also become respected for his steady, easy personal style, pulling off casual looks with consistency and ease. As you can see from the photos, his sweater style was particularly on point.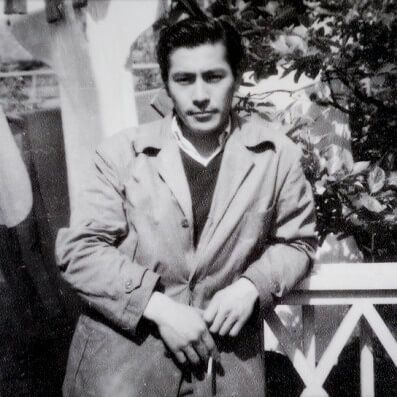 Mifune was born in Tsingtao, China, in 1920, and moved to Japan as a child. He began his acting career in the late 1940s, and quickly gained recognition for his intense and dynamic performances. He became a leading figure in the Japanese film industry and was widely respected for his versatility and range as an actor.
An Iconic Japanese Actor
You want to know about Toshiro Mifune's style, but we'd be remiss not to mention that he appeared in over 150 films and television shows during his career, and he is widely regarded as one of the most iconic actors in Japanese cinema. Some of his most well-known films include:
Rashomon (1950)
Seven Samurai (1954)
Throne of Blood (1957)
The Lower Depths (1957)
Yojimbo (1961)
Sanjuro (1962)
Red Beard (1965)
Zatoichi Meets Yojimbo (1970)
Dersu Uzala (1975)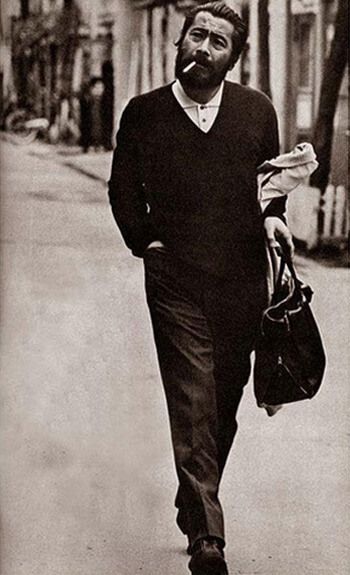 Mifune also appeared in a number of international productions, including the Hollywood films Hell in the Pacific (1968) and You Only Live Twice (1967). He was widely respected for his versatility as an actor and was able to portray a wide range of characters with depth and conviction.
Many of his films are considered classics of Japanese cinema and have had a lasting impact on the film industry both in Japan and abroad. Mifune was considered the most famous Japanese actor of his time and enjoyed a prosperous and lengthy partnership with legendary director Akira Kurosawa.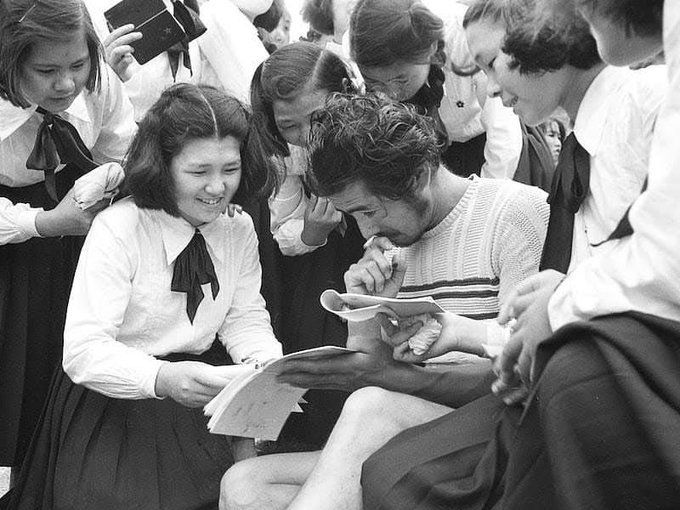 Toshiro Mifune Personal Style
As for his personal style, Mifune was known for his rugged good looks and strong, athletic build. He often played hypermasculine characters and was noted for his physical presence and commanding screen presence.
Off screen, he was understated with his sartorial choices, adopting everyday, comfortable, well-fitting looks that he wore with ease. His polo shirts and sweaters created a relaxed vibe that was the antidote to his on-screen personas.
Mifune's style would be a good choice to emulate for any man looking for a consistent, highly-achievable look that reads of casual confidence.