Gorpcore is streetwear fashion inspired by outdoor brands and the outdoorsy activities that they support. You know what I'm talking about— hiking, camping, and rock climbing. The term "gorpcore" comes from the acronym GORP, which stands for Good Old Raisins and Peanuts. This is a playful reference to the trail mix that campers and hikers carry while on day trips.
Those same hikers, rock climbers, and skiers are the ones who consume this type of gear and are already wearing it in their daily lives. But in the gorpcore trend, the same gear is repurposed by stylish peeps to be fashionably worn in non-outdoorsey settings, like the city, the club, going to the coffee shop, etc. And gorpcore is unisex, making it a versatile style that works for anybody and everybody.
What is the functional clothing movement?
Functional clothing is an ascendant sector of the clothing space, with many people discovering the joys of cold-resistant, anti-odor, articulated, anti-sweat...you get the idea. It's clothing that works in a variety of environments and may have technical features that protect the wearer from the elements. Functional clothing is a huge part of athletic wear, gorpcore, and techwear style. It's also quite comfortable, often offering a good range of movement for the wearer. And with more people working remotely and skipping the office dress code, comfort has become more realistic.
What is Gorpcore Style?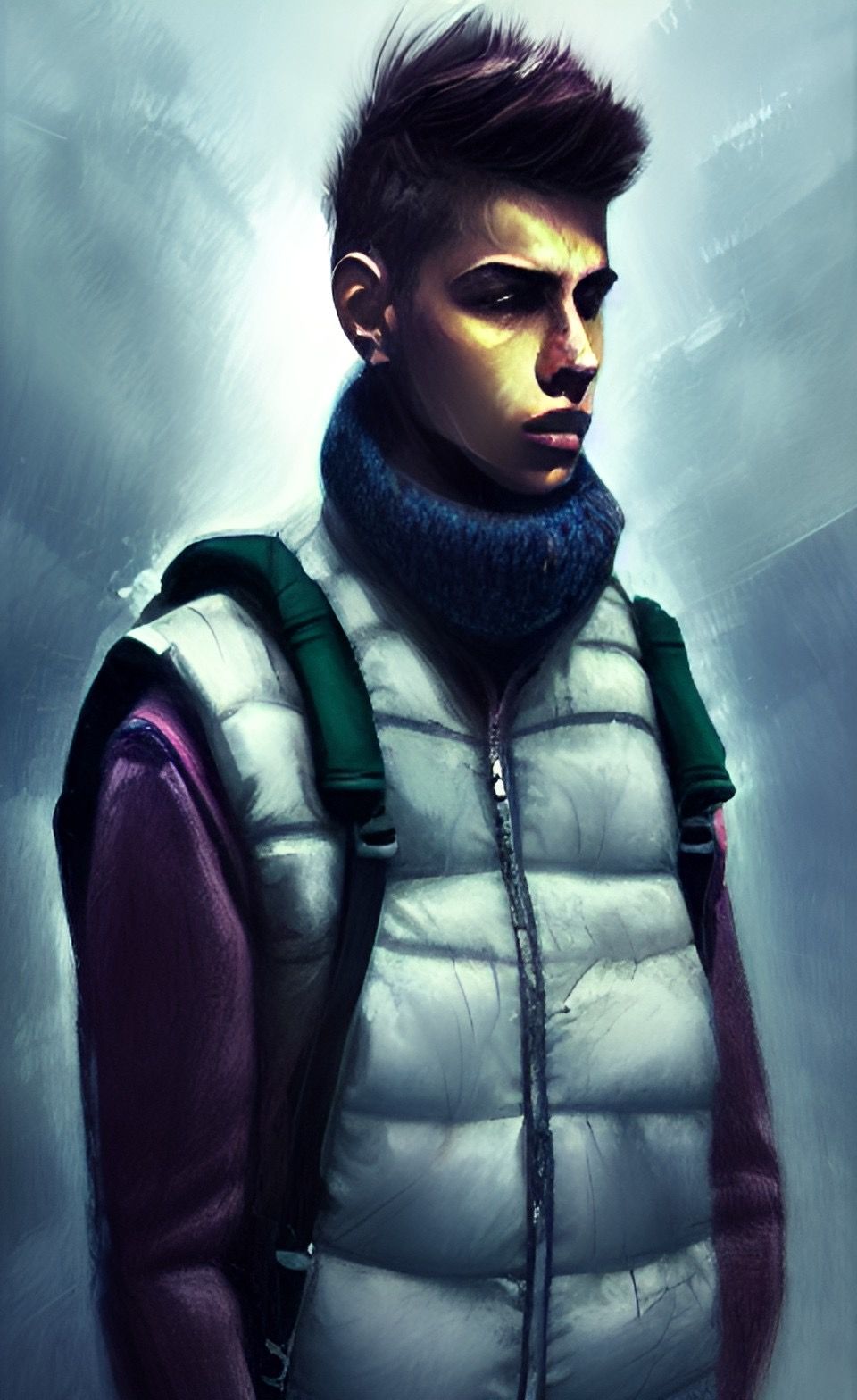 Gorpcore style is often characterized by functional and durable clothing items. Hiking boots, cargo pants, outerwear vests,  and windbreakers.
This trend is also often associated with durable vintage outdoor gear. And brands such as Patagonia, The North Face, and L.L Bean. But luxury brands have also tried to wiggle into the gorpcore space over the past few years. Designers like Gucci and Prada have sent gorpcore-inspired items down the runway.
But for most people, gorpcore means wearing these traditional brands. Or some newcomer brands (at least new to the USA) that we'll mention in a bit.
Gorpcore has its roots in the outdoors. But it is popular with urbanites as a way to add a touch of flair and ruggedness to their look.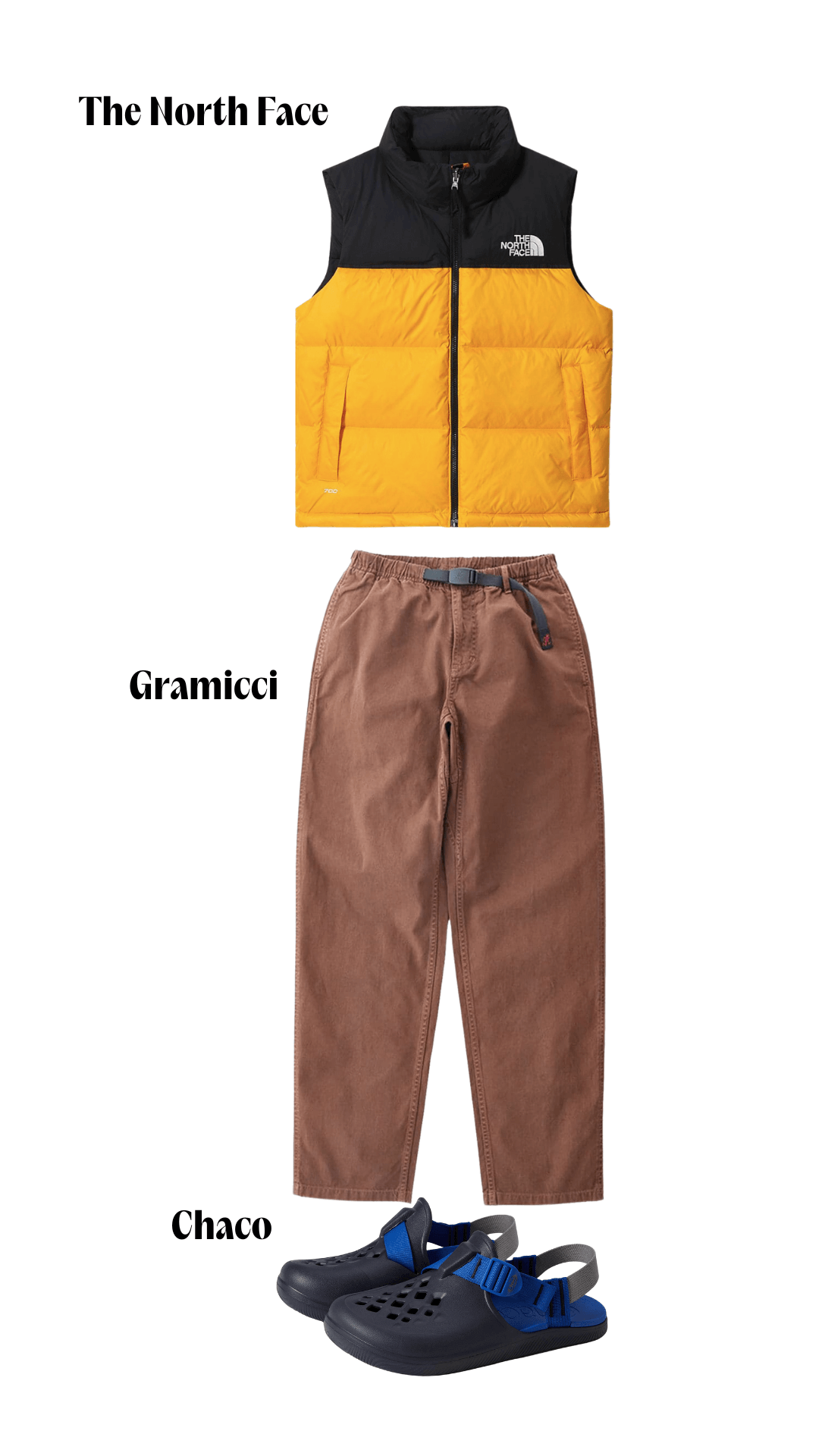 Is Gorpcore Still in Style? Yes.

So, is gorpcore still in style? The answer is a resounding yes. Thanks to its versatile appeal, gorpcore has remained an ongoing trend. While gorpcore in the city did have a bit of a hiatus, it has come back with a vengeance and is now more popular than ever.
Mixing some outdoor gear into your look is a great way to keep it cool casual with minimal effort.  And judging by its presence on the runway and red carpet, gorpcore looks show no signs of slowing down.

What Brands Are Gorpcore?
Gorpcore brands featured in this article
Patagonia
The North Face
L.L. Bean
Nike ACG
Mountain Research
White Mountaineering
Goldwin
Snow Peak
nanamica
and wander
Arc'teryx
Battenwear
Stone Island
We've already established that gorpcore is an outdoor look.  So any brand that specializes in this style of clothing can be gorpcore. The traditional gorpcore brands are already mentioned. Stalwarts Patagonia, The North Face, L.L. Bean. And to a lesser extent Columbia, REI, Outdoor Research, and Mountain Hardware.  And there are also a host of newer brands that have infiltrated the gorpcore scene with a vengeance. Let's talk about some of our favorite gorpcore brands.
Traditional Gorpcore (Outerwear) Brands

Patagonia

Patagonia is an American clothing company founded in 1973 by Yvon Chouinard. The company is in Ventura, California. Patagonia is a leader in the sustainable fashion movement. They use environmentally friendly materials and manufacturing processes whenever possible. The company promotes environmental causes through its activism and philanthropy. Patagonia has donated millions of dollars to climate change groups, and recently pledged to donate 100 million per year to continue to do so. Patagonia also focuses on social responsibility, fair labor practices, and equality. As a result, this outerwear giant has a reputation as one of the most responsible companies in the world.
The North Face

The North Face is a leading manufacturer of outdoor clothing and gear. The company sprung up in 1966 to provide quality products for adventurers. Today, The North Face is one of the most popular brands in the outdoor industry.  The company's motto is "Never Stop Exploring," and its products help people push limits. In the great outdoors...or walking around the city enjoying a little gorpcore action.
L.L. Bean

L.L. Bean is an American clothing company founded in 1912 by Leon Leonwood Bean. The company is best known for its line of outerwear. L.L. Bean's products are durable and functional, with a lifetime guarantee. In recent years, L.L. Bean has expanded beyond its traditional product lines. The company remains family-owned and operated from Maine. L.L. Bean is a trusted source for quality apparel and gear— no wonder the brand fits into the gorpcore movement.

Nike ACG
Nike ACG, or All Conditions Gear, is the company's outdoor line of clothing and footwear. Designed for athletes who enjoy running, hiking, and other outdoor activities, Nike ACG offers a wide range of products that can be worn in all types of weather and terrains.  Through its collaborations with a host of talented designers (Acronym's Errolson Hugh being the foremost), ACG developed a reputation for being one of the most design-saavy brands, and they had the Nike expertise (and budget) to back up their push for technical innovation. But recently ACG has embraced the throwback styles that first put it on the radar in the mid 90's.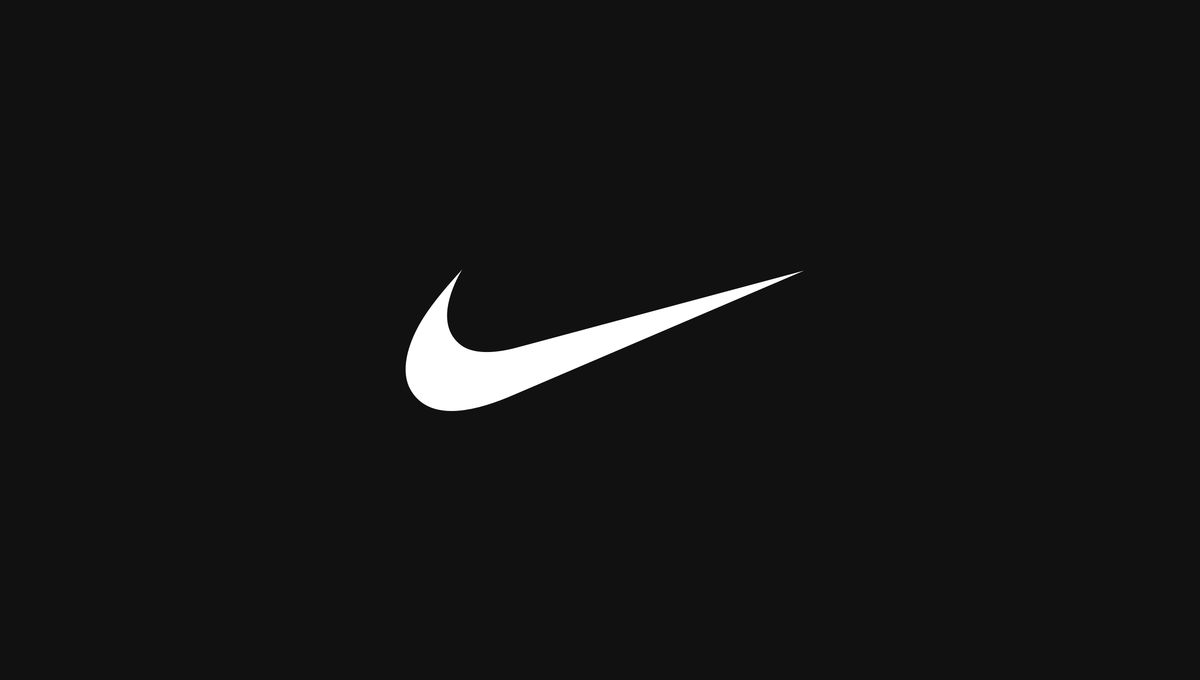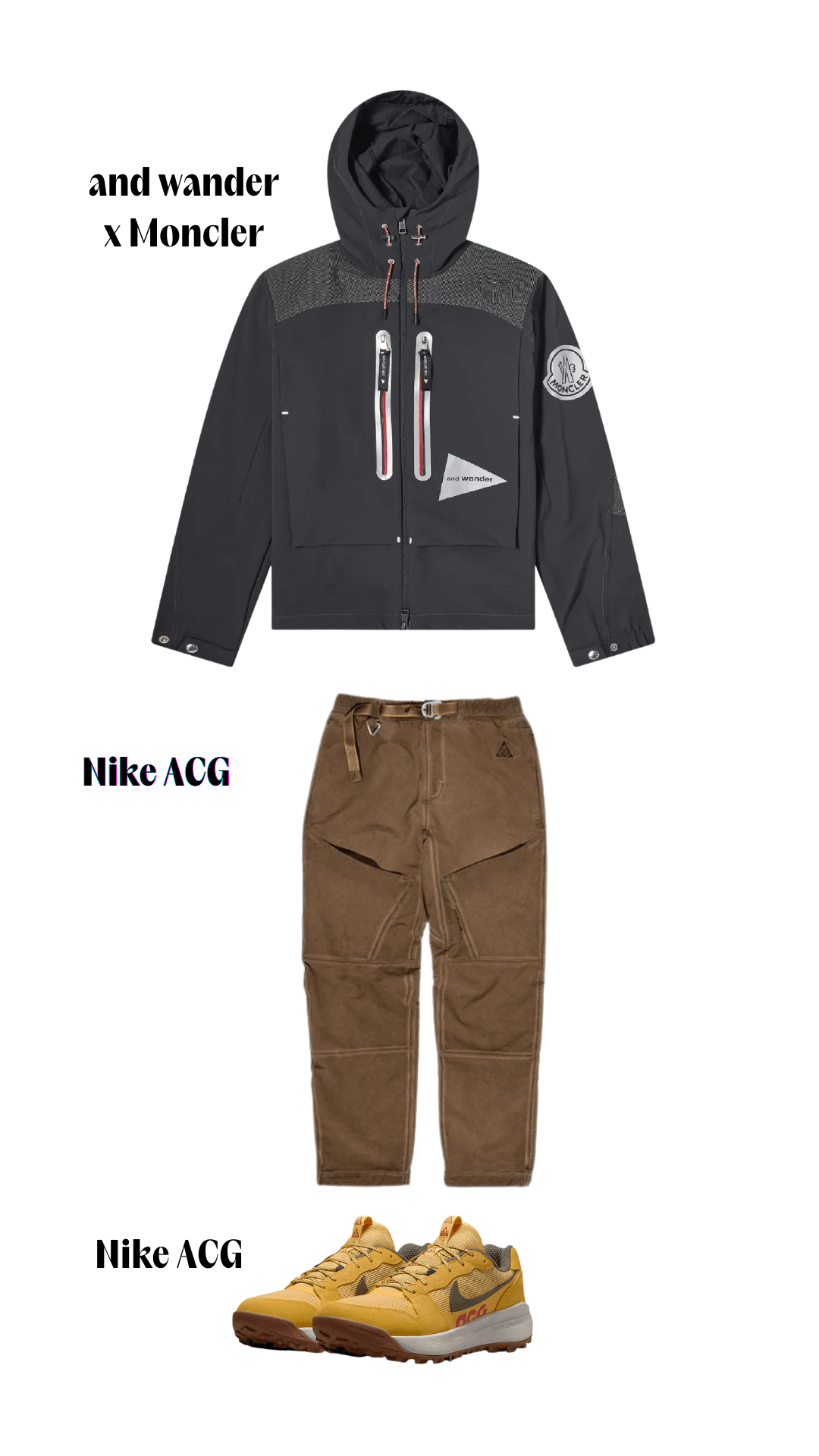 Japanese Gorpcore Brands to Check out

If you like the gorpcore vibe, but you want some, try some of these Japanese brands for your gorpcore needs.
nanamica
Nanamica has been rising in popularity.  The brand is high quality and functional. Because it focuses on a more muted color palette, Nanamica is a little less obvious as a gorpcore entry. But its pieces are versatile enough to dress up or down depending on the occasion. Whether you're looking for a new hiking jacket or a stylish casual shirt, Nanamica is a great choice.
White Mountaineering
White Mountaineering was founded in 2006 by Yosuke Aizawa. It quickly gained a following among outdoor enthusiasts. White Mountaineering's designs have traditional mountaineering gear influences. But they also have a modern aesthetic that makes them stand out from other gorpcore brands.
Mountain Research
Mountain Research is a fun entry into the gorpcore movement. This brand mixes streetwear aesthetics with outdoor functionality.  Recent collections have included everything from mountain parkas to quilted down jackets. With an edgy punk vibe, Mountain Research is one of the hippest brands in the outdoor world.
Snow Peak
Snow Peak started in 1958 when Yamamoto Kenji, an avid mountaineer, started making his own gear because he was dissatisfied with the available options. He eventually opened a shop in Niigata, Japan, and Snow Peak was born. Today, the company is run by Kenji's son, Tomiya, and it has expanded far beyond its humble beginnings. Snow Peak now offers a wide range of gear for both casual campers and serious adventurers.
and wander
This is gorpcore at it's finest. And wander was founded in 2004 by two friends who shared a passion for the outdoors. The company's motto is "Dedicated to the pursuit of wilderness," and its products reflect this commitment.  And wander is constantly innovating its designs to create new styles that will appeal to outdoor enthusiasts. As a result, the company has become a favorite among hikers, climbers, and other adventure-seekers. If you're looking for high-quality, stylish outdoor clothing, then and wander is the brand for you.
More Excellent Gorpcore Brands

Here are a few more notable gorpcore brands we'd like to highlight.
Battenwear
Founded in 2010, Battenwear is a New York-based outdoor apparel brand. Battenwear's collection includes everything from technical outerwear to casual basics. The brand has built a loyal following among adventurers and city-dwellers alike.  Looking for a new jacket or functional gorpcore pants? Battenwear has you covered.
Stone Island
Though not an "outdoor brand" per se, some Stone Island pieces fit into the category. Stone Island is a high-end clothing company that is known for its innovative designs. And the use of cutting-edge fabrics. The company was founded in 1982 by Massimo Osti. It soon became known for its unique approach to designing sportswear. Stone Island clothes are often made with unusual materials and fabrics. And Stone Island's compass patch is recognizable around the world. The company's coats and jackets are especially popular.
Arc'teryx
Arc'teryx is a Canadian outdoor clothing company founded in 1989. The company's name comes from the Archaeopteryx, the first known bird. Arc'teryx produces outdoor clothing and equipment for the entire range of outdoor activities. The company has won numerous awards for its products. Including the prestigious Editor's Choice Award from Backpacker magazine. Arc'teryx is a favorite of the latest wave of gorpcore enthusiasts. It's considered at the highest end of outdoor gear.
Gorpcore...never a bad idea.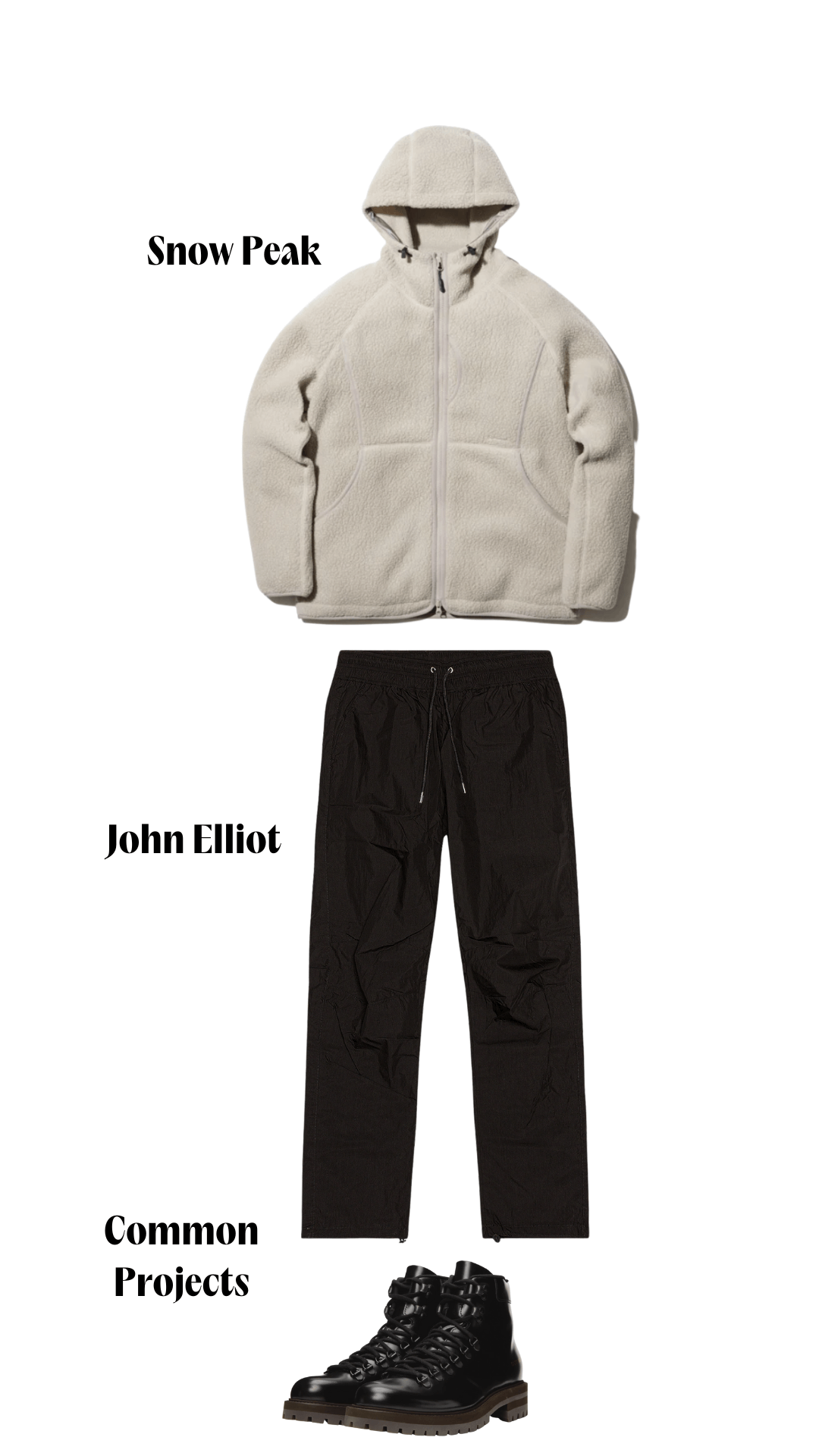 The popularity of gorpcore is proof that people are looking for comfort and simplicity in their clothing. This trend isn't going away any time soon, so don't be afraid to channel your outdoorsy style, no matter the situation.