I thought these sold out a long time ago, but leave it to my SPIES OF DOPENESS to prove me wrong and unearth something Baigent, Leigh, and Henry Jones, Sr. would be proud of. Yes, our hawk-eyed archaeologists of threads have unearthed, through meticulous browsing, what may be the last of these grail-level collectible wearables on earth: the Kapital x Marvel Villains denim jacket.
Whelp!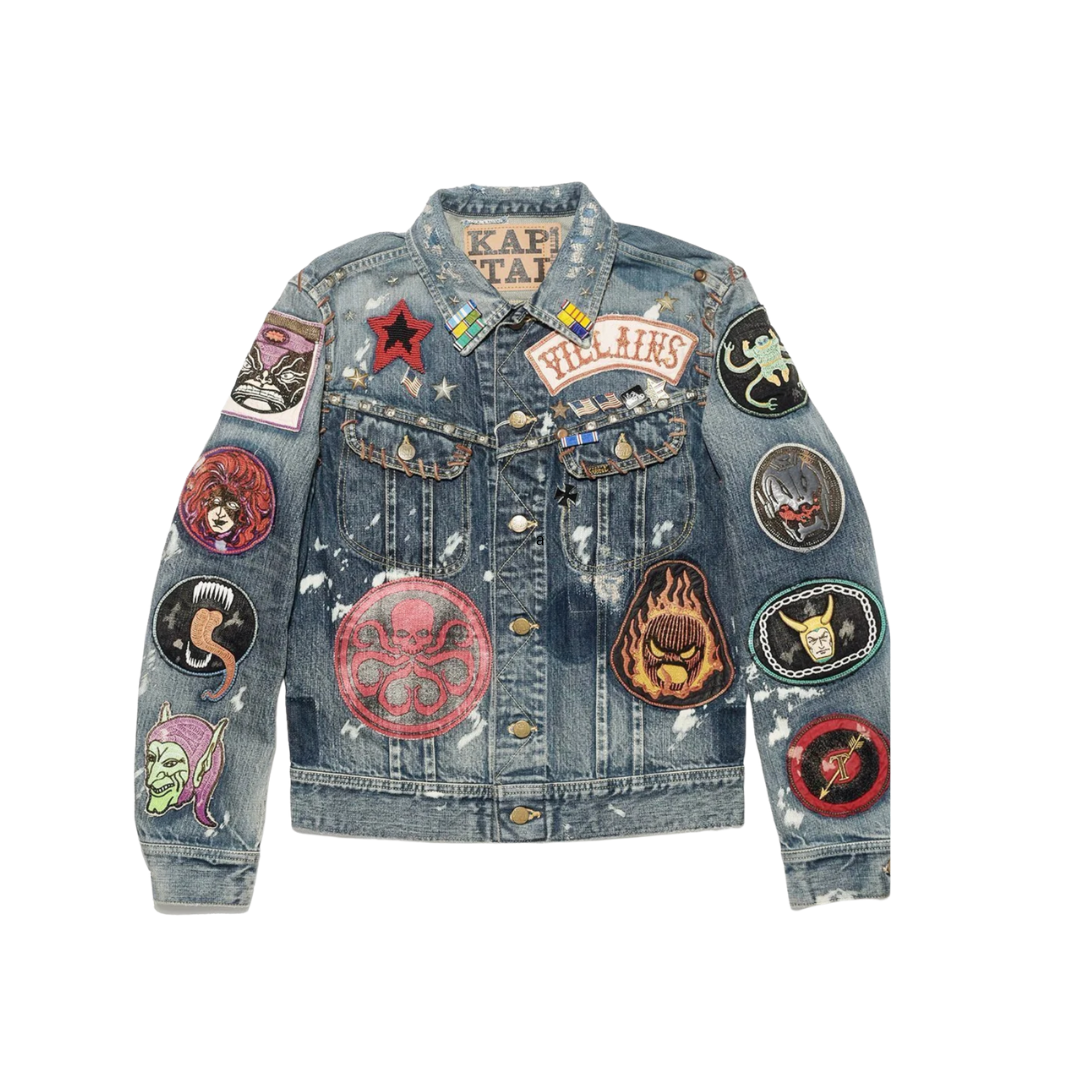 Featuring some downright ill patches signifying some of the swaggiest, villianesque villains of the Marvel Universe (I see you LOKI!) , this jacket is on par with some of the grailiest grails of all-time, and possibility the most collectible item ever offered by a brand that churns out collectible items every season. I'm talking about Kapital.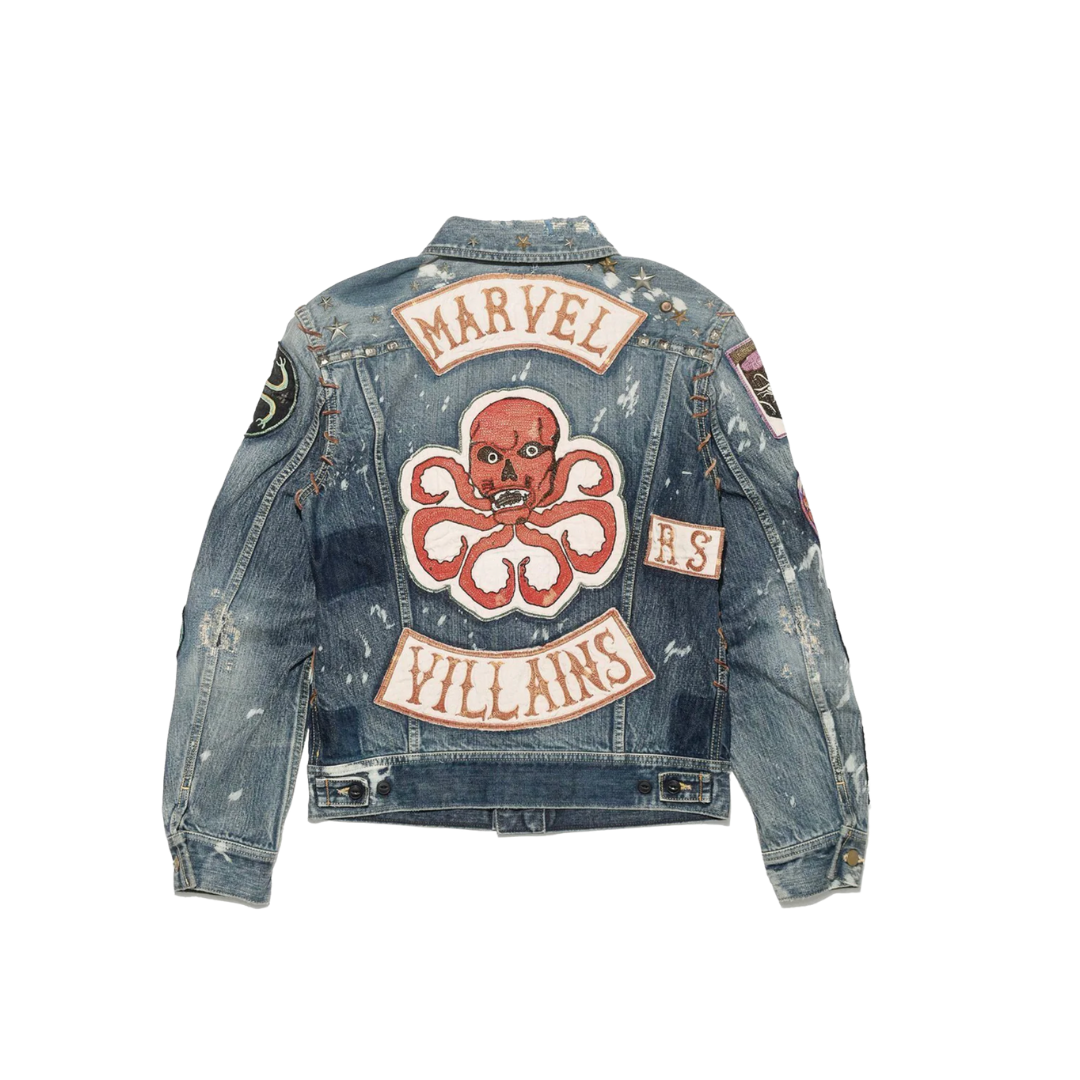 Feast your eyes on the meticulously-distressed denim, hand-worn in the crucible of Japanese denim, the home of Kapital, the world's denim paradise.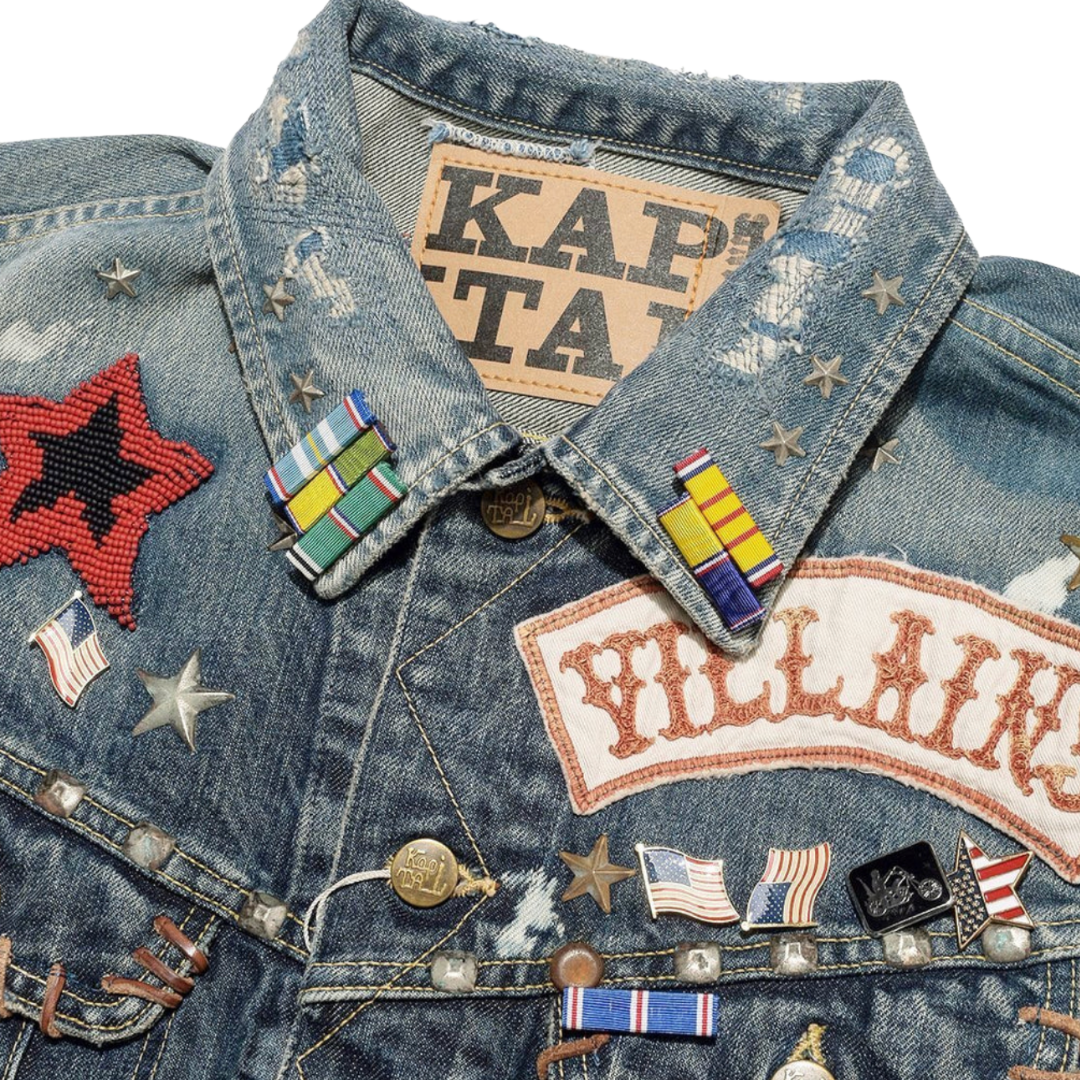 Look at those pins, soldier! Huah.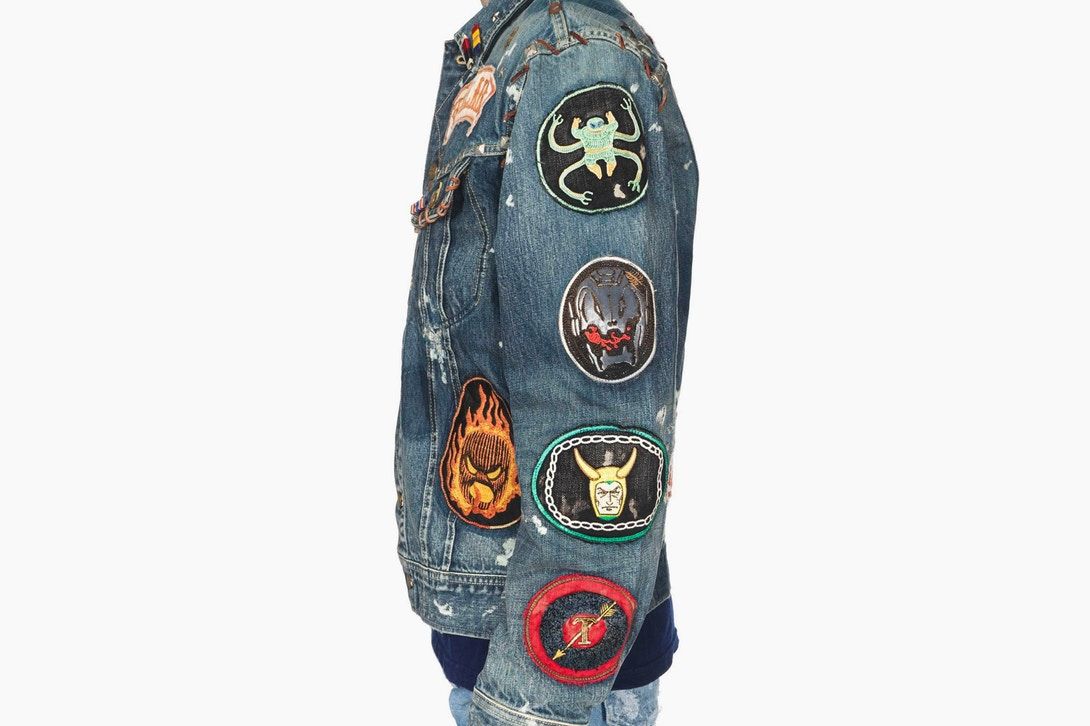 A marvel featuring da Marvels, these jackets dropped in hyper-limited numbers, one model featuring heroes (dope), the other featuring villains (light years dope-r).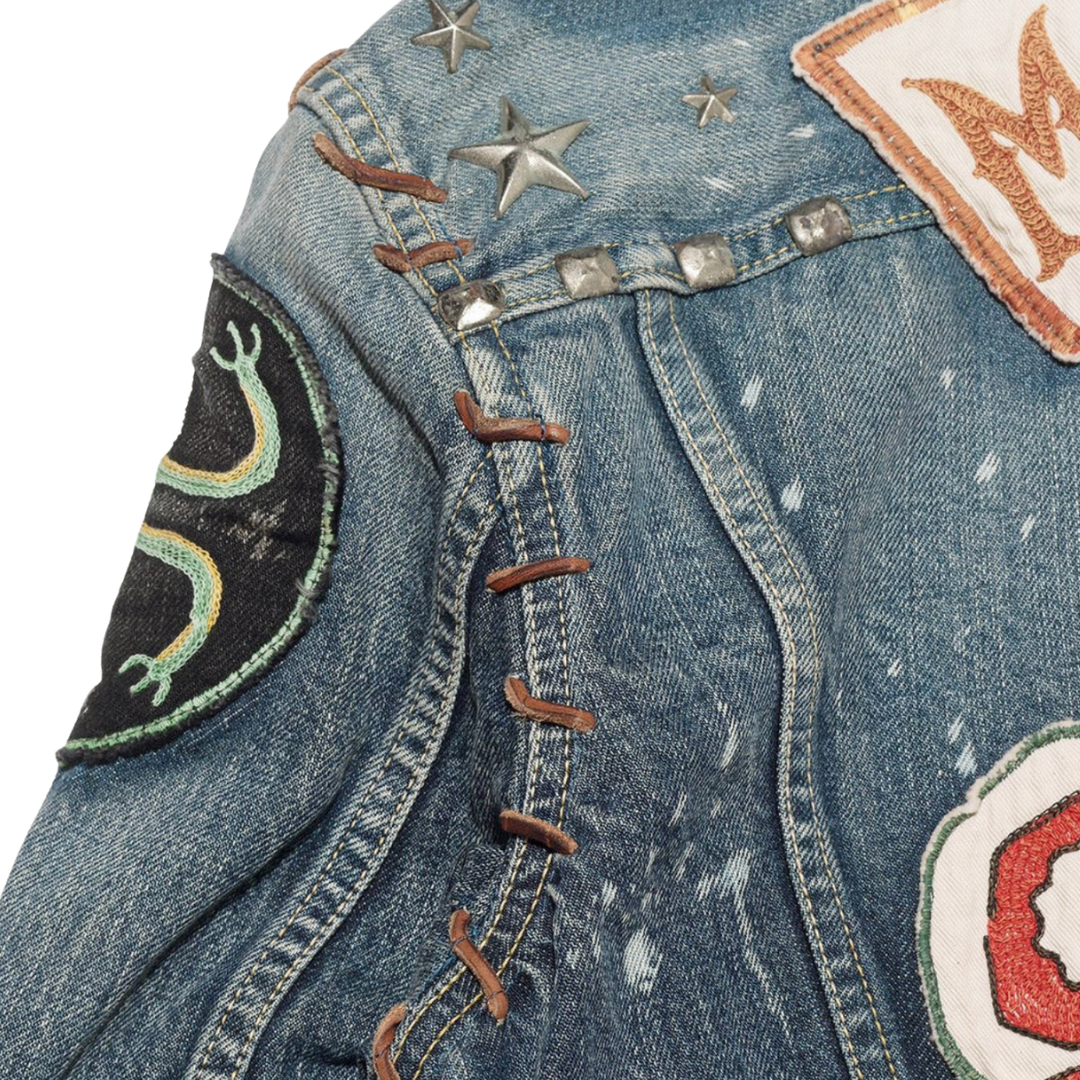 Damn son, look the details. The leather!
I can't do it anymore. I know some lucky dawg or dawgette is just waiting to find the piece to give them the leg up on all the other Kapital-wearing dawgs and dawgettes, and let Cortis tell you— this is the one.
Get it at the one and only Blue in Green Soho. Go, before Swift or Kelce ganks it!