Techwear is called techwear because of the liberal use of "technical" fabrics, Gore-tex being the most well known. Techwear is also know for being highly functional, with primary focus on freedom of movement and versatility.
Some of the world's top techwear brands are making pieces that really push the limits in terms of everyday use in various conditions. These are the brands to consider if you are into the holy trio of style/design/wearability.
For some people, great techwear is the apex of great design.
Techwear brands featured in this article
Acronym
Byborre
Konundrum
Teatora
Stone Island Shadow Project
Haven
Veilance
Goldwin
And Wander
Nanamica
Mountain Research
Ten C
Poliquant
Norbit

Techwear is meant to tackle the elements
Techwear is something to embrace if you plan on tackling the outdoors or outdoor activities— most useful in variable environments with inclement weather such as snow, rain, and cold. This is something we all have to deal with occasionally.
But what's the difference between techwear and outdoor wear? If 3L Gore-tex is a hallmark of outdoor wear and techwear, aren't they the same?
Well, kind of.
Yes, Patagonia and L.L. Bean and North Face and Burton all make high-functioning gear that is considered technical. But they aren't really considered "Techwear". Those brands are more aptly categorized as outwear, or "gorpcore".
Techwear (the type we are talking about today) separates itself from the usual outdoor wear staples ("snowboard in this" or "hike in this") by focusing on versatility in any environment— including the office, the city, the morning commute. Hence the liberal use of the color black.  
Some of the brands we will talk about today actually fuse techwear and outdoor wear in a clean, minimalist manner that makes them part of the techwear movement, in my opinion. Brands like Byborre and Veilance, for instance.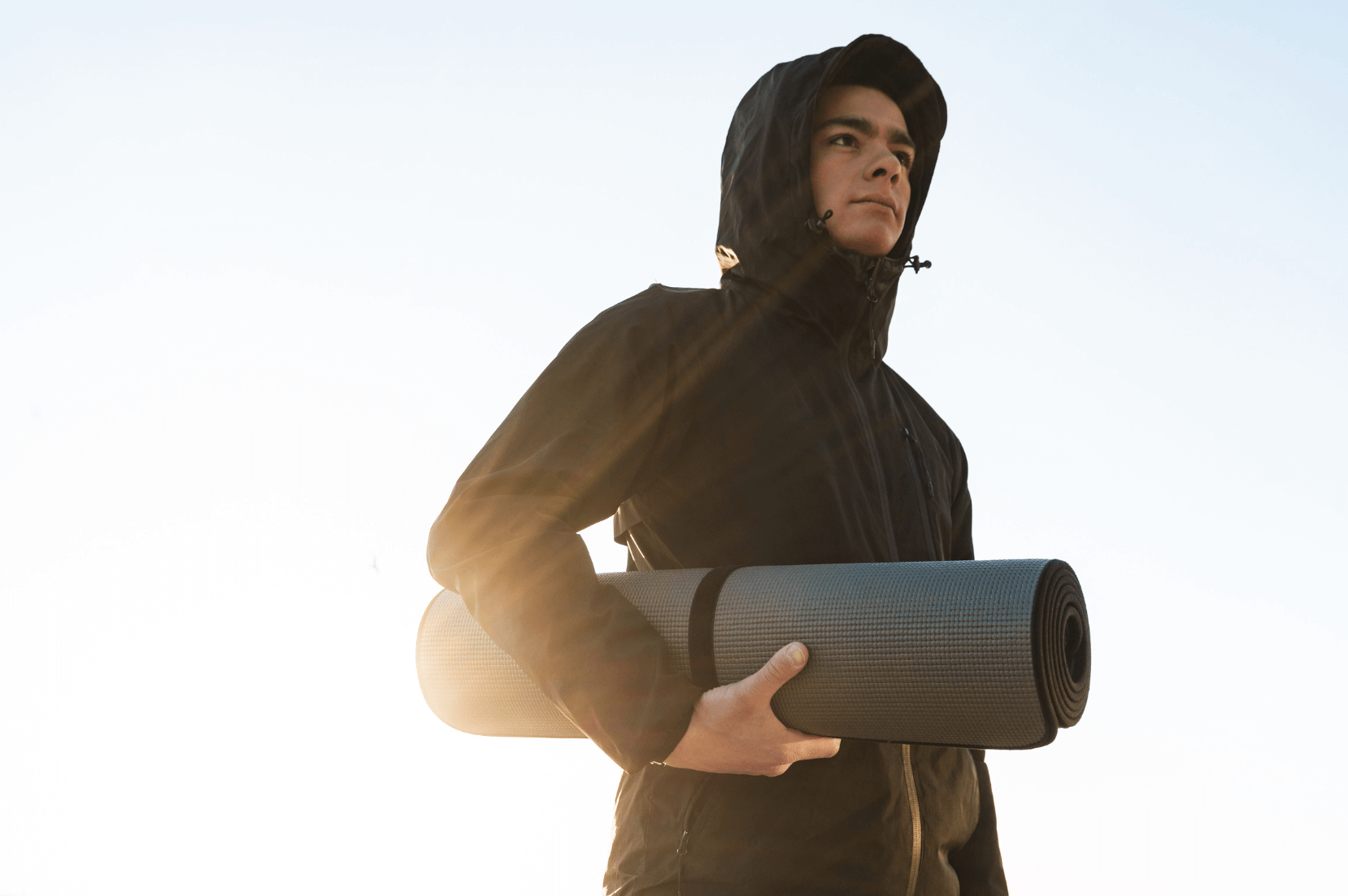 Cyberpunk, Techwear Ninja, and Post-Apocalyptic Style
Techwear is commonly inspired by a dark color scheme, incorporating black, graphite, and navy blue. This style is frequently mono-toned and, because of the focus on comfort can be considered baggier than usual at times. It may also feature straps and multiple large pockets.
It may call to mind military or survivalist gear, giving the impression that the wearer would be well-suited to survive an alien invasion or sci-fi apocalypse. Achieving a futuristic look in which one would ostensibly be ready for anything that nature or humanity could throw at us.
The term "tech ninja" would be appropriate for many of the folks using the #techwear, because combining techwear pieces often gives the look of a stealthy special forces operator, in the tradition of the ninja.
"Cyberpunk" is a sub-genre of science fiction entertainment that typically deals with the impact of technology and cyberculture on society and the individual. Cyberpunk movies have a certain look that may incorporate minimalist, "dark" fashion that is futuristic in nature, mainly because it takes place in...the future.
Certain aspects of techwear seem to take their cue from cyberpunk sources, perhaps because those films allow directors to take certain leaps with costumes that seem more plausible in fictional scenarios where stealth and survival are more important than traditional fashion.
So, while you might see the hashtag #cyberpunk on social media techwear outfit posts, techwear isn't necessarily considered to have to do with cyberpunk.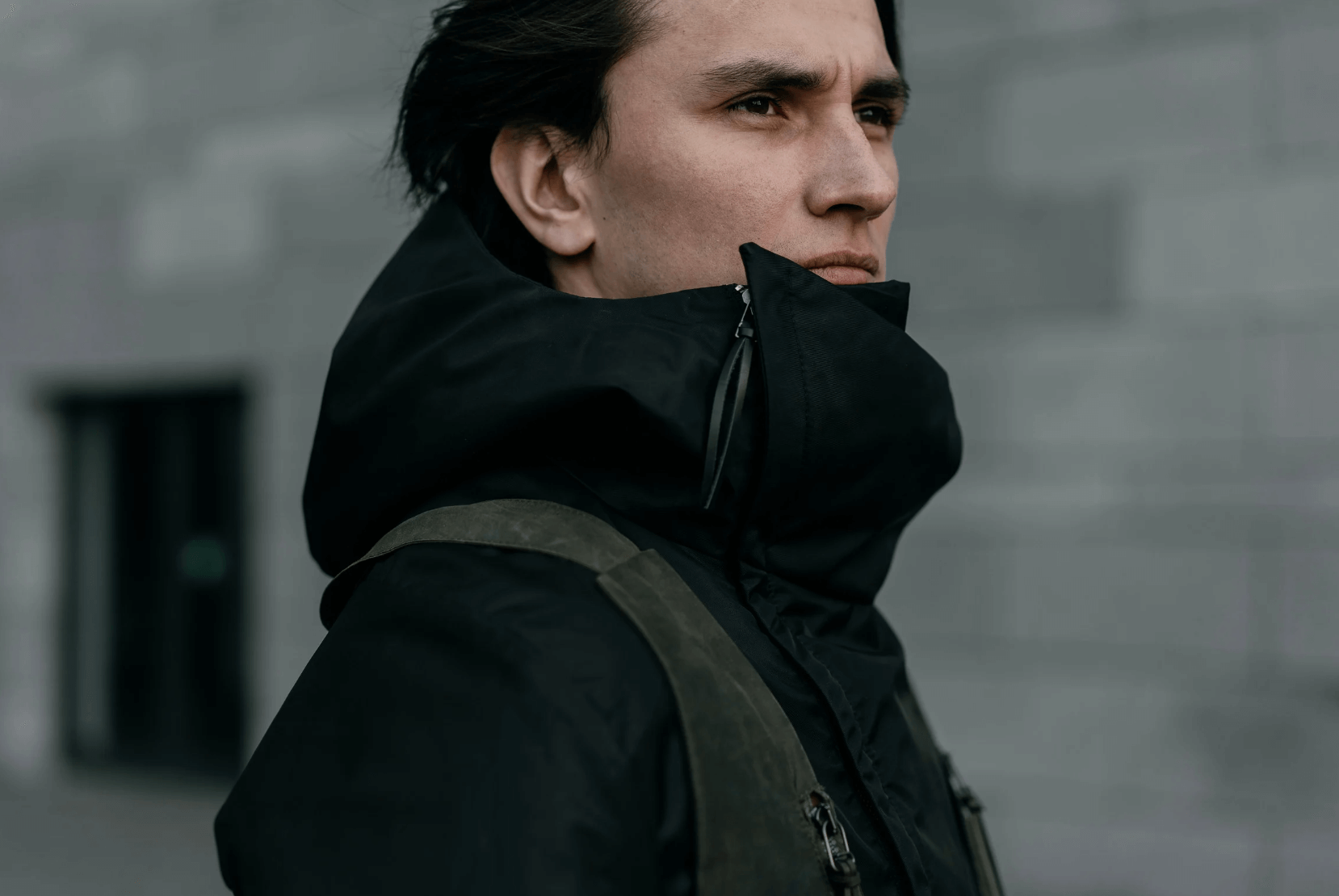 Why is techwear so popular?
There are many factors that contribute to the popularity of techwear, including its versatility and functionality. Techwear can be worn in a variety of environments, from the office to the outdoors, and it is often highly resistant to water and oil. Additionally, techwear clothing offers the aforementioned futuristic style along with basic comfort.
Top techwear brands
In modern times, utility and fashion have become intertwined. As the line has blurred between activities and spaces, the way we dress has shifted to accommodate these advanced needs. These brands have taken notice of this and have begun to create clothing that is at the apex of form and function. Here are some of the best techwear brands currently on the market.
Acronym - The Godfather of Techwear
Acronym is considered the apex of the techwear movement, for many reasons. First of all, Acronym designer Errolson Hugh has been working on techwear for years, and boy has he honed his craft. As a designer, he created some of the iconic Burton Analaog pieces of the early 2000's, many of which are legendary now, like the Q jacket , the Clone MD, the Net MD,  and the Black Ops Jacket.  Due to a fortuitous contact at Burton and a serious passion for all things snowboarding jacket , I owned all four these jackets personally, and they were true marvels at the time.
Present day, and Acronym has become one of the most coveted brands in the world. Technically unassailable, Acronym has set the standard for what techwear really is.
ACRONYM's utilitarian style is perfect for anyone who wants to stay active and secure in any environment. The versatile clothing is manufactured in Switzerland, ensuring high-quality standards and durability.
Byborre — A New Generation of Techwear
BYBORRE is a textile innovation studio based in Amsterdam that is working on the frontiers of material development, functionality, and aesthetics. BYBORRE'S pieces feature more color (and fewer pockets), giving the brand some spiritual space from the "tech-ninja" looks that are so common on Instagram.
In fact, Byborre's pieces actually blend in rather nicely in a way that doesn't scream "I'm techwear." This makes the brand a good choice for somebody who wants all the functions of techwear, without some of the fuss. Byborre is developing fabrics that will set the standard for years to come.
Konundrum - Modular
German newcomer Konundrum seeks to redefine the techwear space by offering modular solutions for your outerwear needs. The concept is to mix and match, change and swap elements as your needs and desires change. Konundrum's goal:" To create a fully circular product journey offering end-of-life recycling services for Parts on behalf of our collectors."
This is a great idea, and we can't wait to see what Konundrum has to offer once the product becomes more readily available. It might just give Acronym a solid competitor for the crown of techwear Zeus.
Teatora -  Techwear for Working
Teatora is a newish Japanese techwear brand that designs essential clothing for working. Their garments are known for their lightweight and wrinkle-resistant properties, making them perfect for on-the-go adventurers.
Teatoria is also known as a modern-day workwear brand designed specifically for creatives. But I'm throwing this into the techwear category both for the dark palette of their clothing and for the fantastic materials and construction. This brand is perfect for the modern-day creative person who wants to pull off a distinct style at the office.  
Stone Island Shadow Project - Stone Island Techwear
Stone Island's Shadow Project is an experimental range that pushes the boundaries of techwear style as only Stoney can do. Combining performance fabrics with avant-garde philosophy, this collection has its own identity apart from the readily-know Stone Island mainline.
This is Stone Island with a darker aesthetic, perfect for the modern man who wants the techwear vibe without going overboard.
Haven - Covering all the bases techwear
Haven Clothing is a Canadian clothing company based in Toronto that focuses on functional and modern clothing inspired by the four seasons. Haven fuses traditional techwear designs with military influences.
Haven's in-house line was designed to be worn for any occasion with special fabric, construction, and properties that allow for breathability, movement, and water resistance, all hallmarks of the best techwear.
Veilance - Professional Techwear
If you're in the market for an excellent piece of weather-controlling techwear, look no further than Arc'teryx Veilance. Founded in 2009 by Arc'teryx, this brand employs minimalist values and advanced technical construction in its line of personal climate control systems.
With over a decade's experience and 400 employees working at their "Arc'One" factory southeast of Vancouver, Veilance has the techwear expertise of its parent company, combined with city-ready looks that make this one of the most dependable techwear brands on the market.
GORP Techwear Brands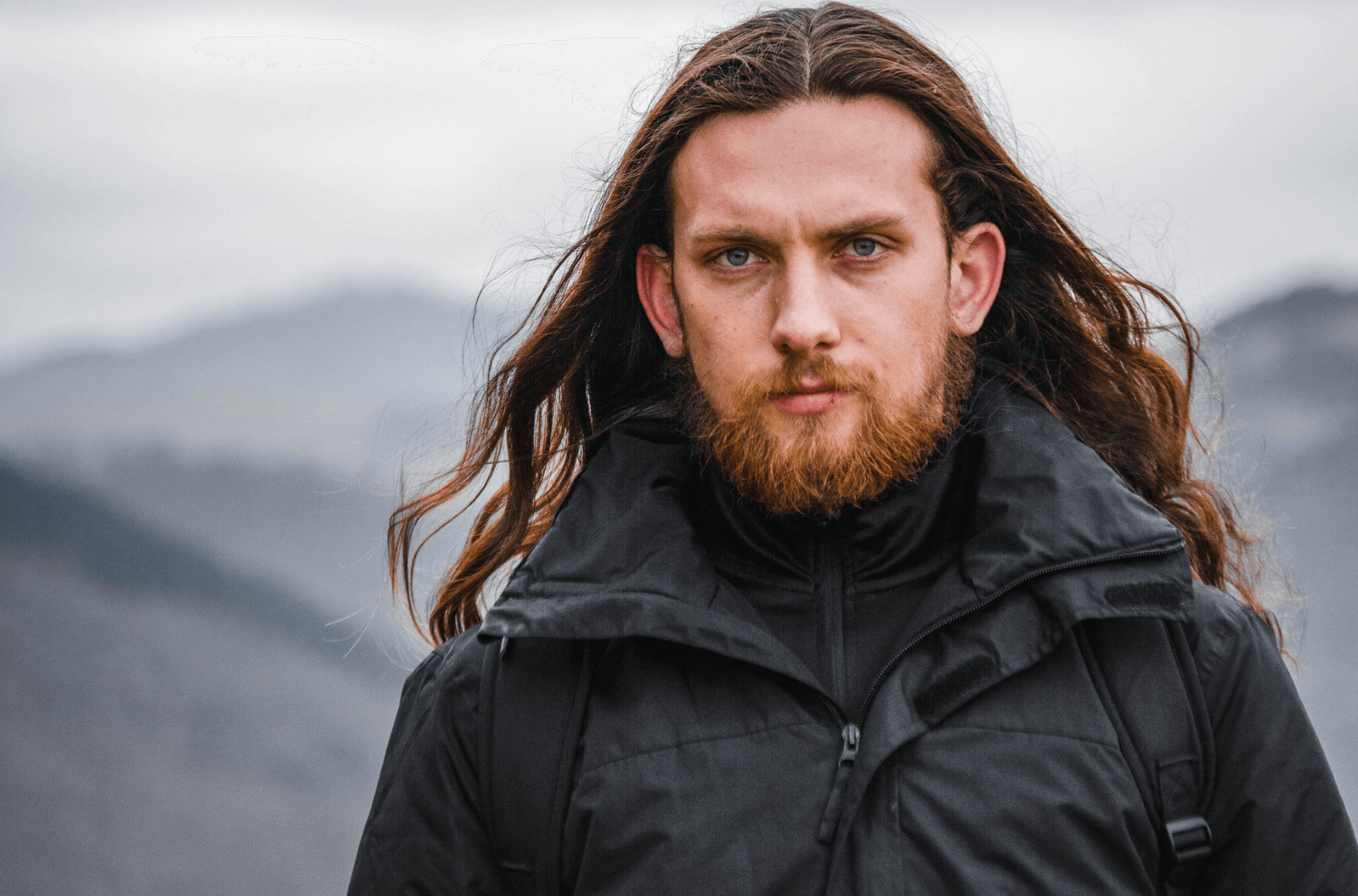 The following brands may be considered outdoor brands, but they are doing techwear with the best of them. They should definitely be on your list when you start shopping for technical gear for everyday living.
Goldwin
Goldwin Clothing is a well-known Japanese outerwear brand that has been designing technical clothing for over 30 years. Recently, the company opened its first flagship store in Munich and also in San Franciso, continuing its expansion outside of Japan.
Goldwin's attention to detail and focus on durability make Goldwin group has a proven track record of developing outdoor brands with a contemporary edge and a sophisticated touch, such as The North Face Japan and The North Field Purple label.
This is a brand you can score good deals on while others are sleeping on it, though probably not for long.
And Wander
If you're looking for clothing that feels both warm and comfortable, with the techwear construction and the outdoor vibe, then you need to check out and wander Clothing. This Japanese brand has become an underground favorite in techwear over the last few years, and care and simplicity are evident in their designs.
And wander doesn't sacrifice the "tech" for the "wear" either— they do a nice job of mixing high-end fabrics in with some of the more traditional outdoor fabrics, fleece being one that comes to mind. Whether it's sheer patterns or functional fabrics, each piece is designed with sensibility in mind.
Nanamica
Nanamica clothing is inspired by the outdoors and has a classic aesthetic, celebrating aspirations for an adventurous sporting life as well as a desire to help connect people all over the world. The Japanese word nanamica means "house of the seven seas," and this label reflects that philosophy with its aspirations for an exciting lifestyle. It is a go-to choice for those seeking top-quality technical clothing without flashy designs.
Mountain Research
Mountain Research is a Japanese fashion label that studies life as it is lived through clothing design and wears. This brand has kind of a punk, subversive element that really shines through in some of its designs and slogans, making it a really neat brand to invest in if you are into streetwear but want to achieve a good balance by channeling the streetwear/outdoor/techwear triumvirate of awesomeness.  
Additional Techwear brands to check out
Not satisfied? You might try checking out some of the following brands:
Ten C
Poliquant
Norbit
Techwear is here to stay
Even though techwear may be a relatively new term, it's clear that this type of clothing is here to stay. The combination of innovative fabrics and construction, along with the incorporation of modern technology makes for an extremely stylish and comfortable choice when it comes to outdoor and everyday wear. Whether you're looking for something to keep you warm during cold weather or want something that looks like it could take on any adventure, techwear has got you covered.
Comments