Wearing a shoe for style, and playing competitive hoops in a shoe is a whole different story. There are tons of basketball shoes out there that look great but have a tough time functioning in a game scenario. But that's not the case with Air Jordans. Before the concept of "streetwear" even existed, the early AJ's were doing their job on the feet of the world's greatest showman.
And so it remains for the Air Jordans. Wearing them for the style is one thing. But why not use them for what they were meant for— to dominate on the court?
If that's your mindset— to look great on the court and to perform even better, to actually play in your Jordans, you're in the right place. Today I'm going to give you our list of the top 5 Air Jordans— to play in.
You'll notice there aren't any "late-model" Jordans in here (besides our one surprise). For the most part, I just try to forget anything after the AJ13 happened, with a couple of notable exceptions. There's a reason they don't really retro late-model Jordans. People just didn't respond all that well to them in the first place.
Here are THE RUNNERS-UP
These bad boys didn't make the list of the best— but they are still pretty darn good to play in.
AIR JORDAN 12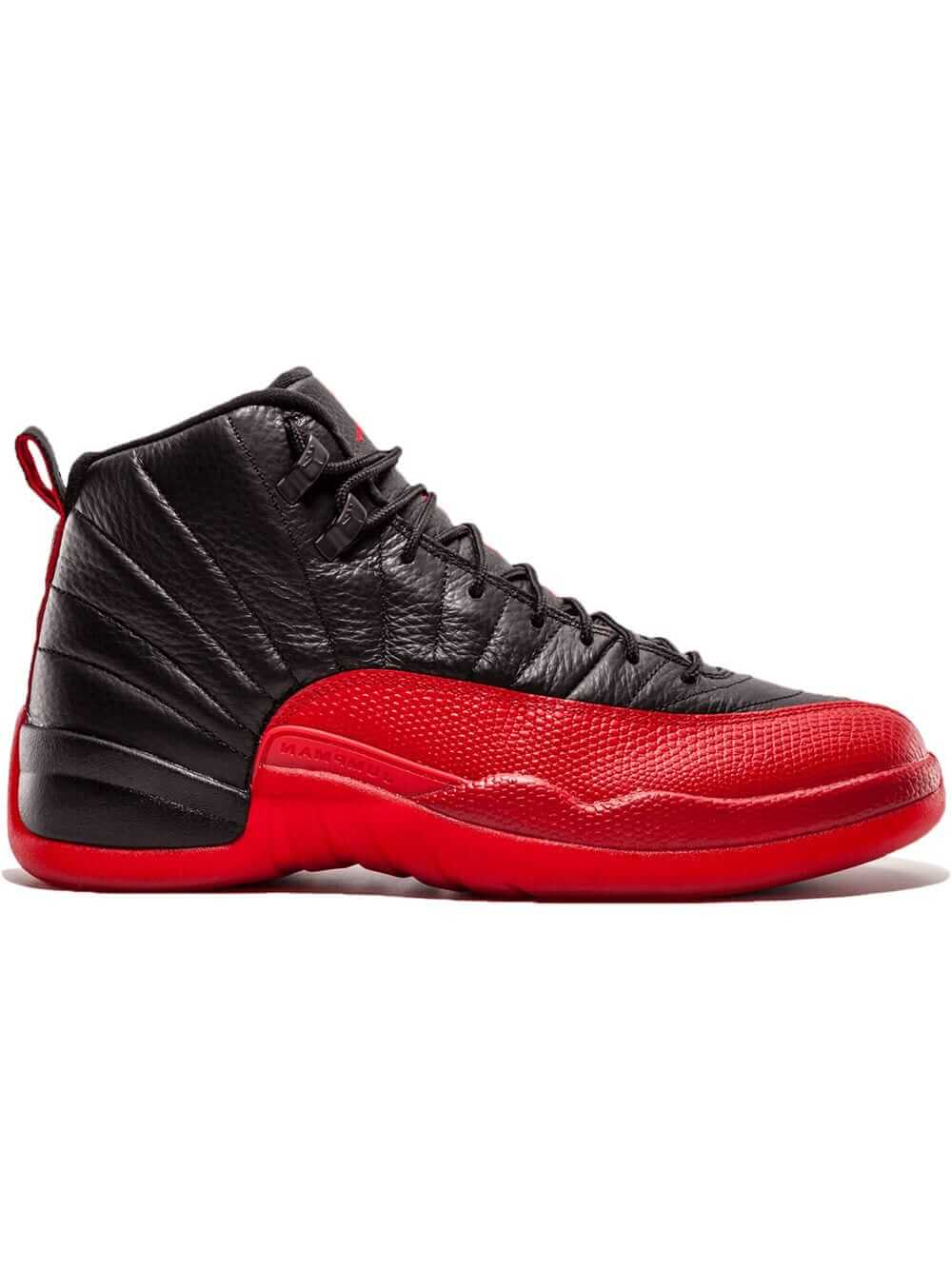 The 12s are a tad clunky, but very comfortable and supportive around the ankles,   and really fabulous from a design perspective. Great colorways, too. These are the shoes my parents bought to bribe me into attending another year of military school. Don't you wish life was still that simple?
AIR JORDAN 1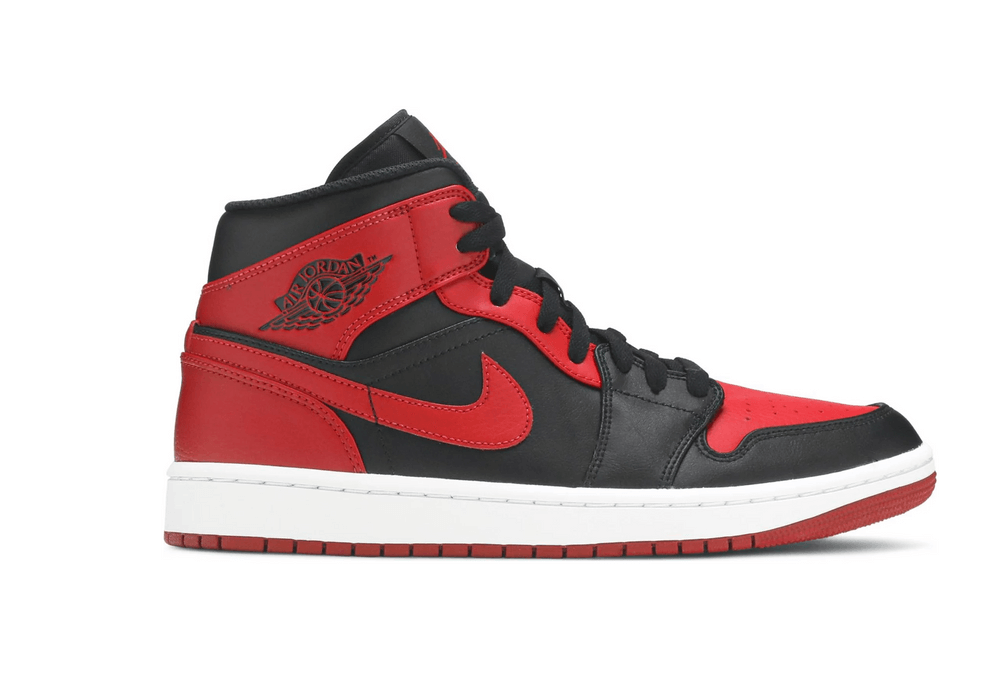 The 1's are really one of the best overall shoes ever made. They go with anything, whether you are wearing them on the court or off.  And though you won't see many people actually balling in them, they are quite good to play in if you like a traditional feel. Sure they don't have vaporflow or noweightknit or whatever new tech is going on right now. But who needs that when you have these.
AIR JORDAN 7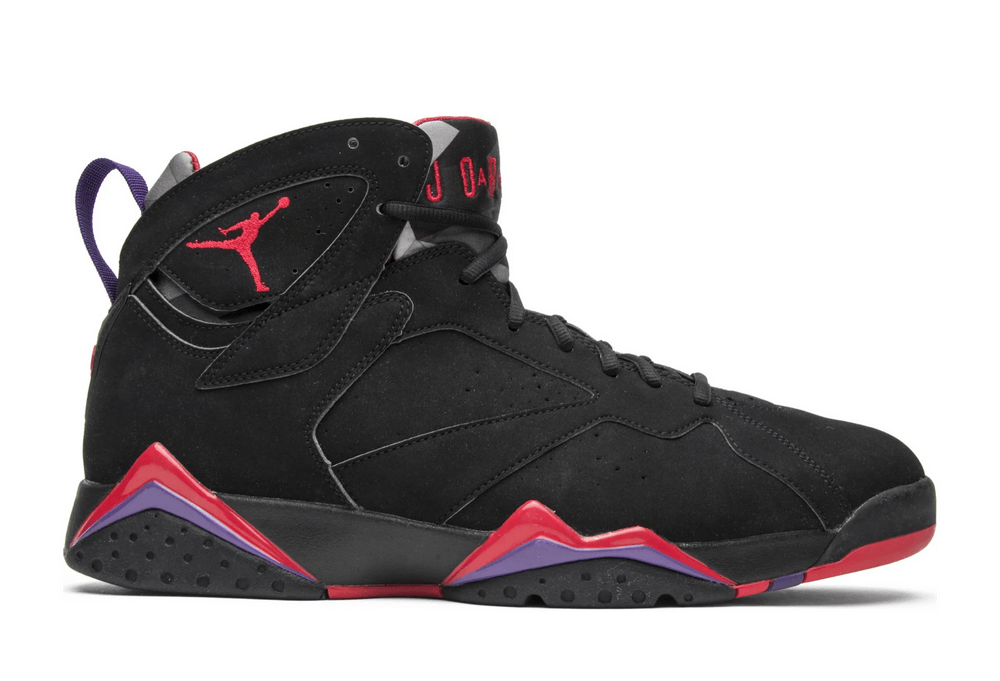 The 7's are light, spry, and have that snug ankle-hugging, Air Huarache-type feel. Nike started playing with some really fun colorways with this shoe. The "Bordeaux" and "Raptor" colorways were real standouts.
THE TOP 5 AIR JORDANS TO PLAY IN
On to the best air Jordans to play in, based on personal experience along with some robust conversations with other folks.
5. AIR JORDAN 5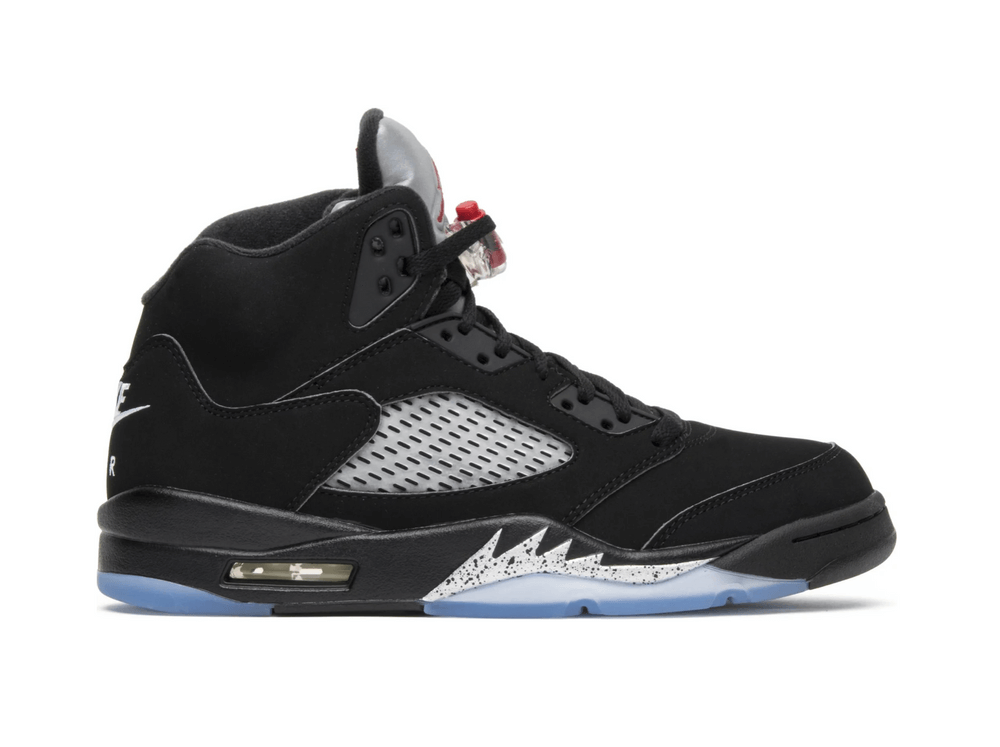 The Air Jordan 5 is perfect for guard play. Minimal fuss around the ankles and still supportive. No clunky plastic hanging off the shoe, gumming up your game. Easy to cut in, though a little soft when you plant the foot. So keep them tied tight.
This was the first Jordan to include the lace-lock-thingy, which was kind of the spiritual precursor to the Apple USB-C dongle. Make of that what you will.
It also had fire on the side, and the tongue glowed every time somebody snapped a photo of you. They were so huge when they came out— Lest you forget, these are the shoes people were getting shot over, to the perverse delight of the pre-clickbait media.
Best Colorway: The original black "metallic."
Player who would thrive in these today: Kyrie Irving.
4. AIR JORDAN 9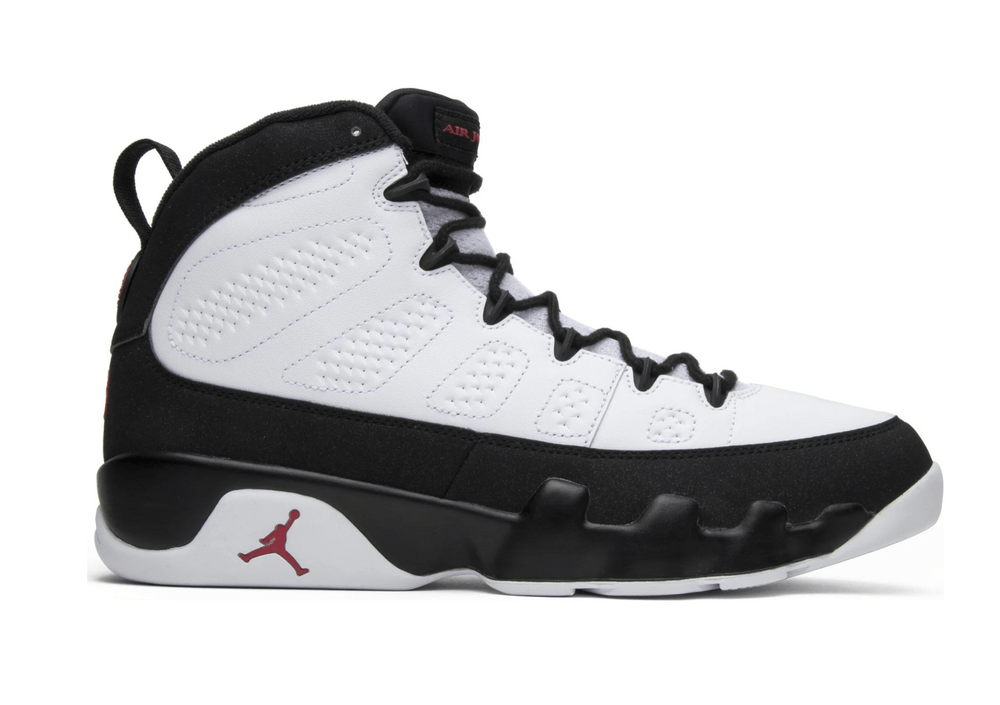 A fabulous shoe to play basketball in. Once you tie these, they are locked down tight. Great cushion, great support. Not too high, not too low. The tongue on these shoes was weirdly short on top but quite comfortable.
I played my senior year in high school in these, and the Air Jordan 9 is probably my overall favorite game shoe on this list,  completely underrated from a style perspective. Maybe that's because MJ never actually wore these on the court– they were released during his hiatus/original retirement.
Best Colorway: Imagine plowing through the mud in a Toyota 4Runner TRD Pro, with the pearl white paint and all-black accents and rims, and the TOYOTA logo in red on the front grill. That's what playing in the original black/white colorway of this shoe is like.
Player who would thrive in these today: Jayson Tatum.
3. AIR JORDAN 6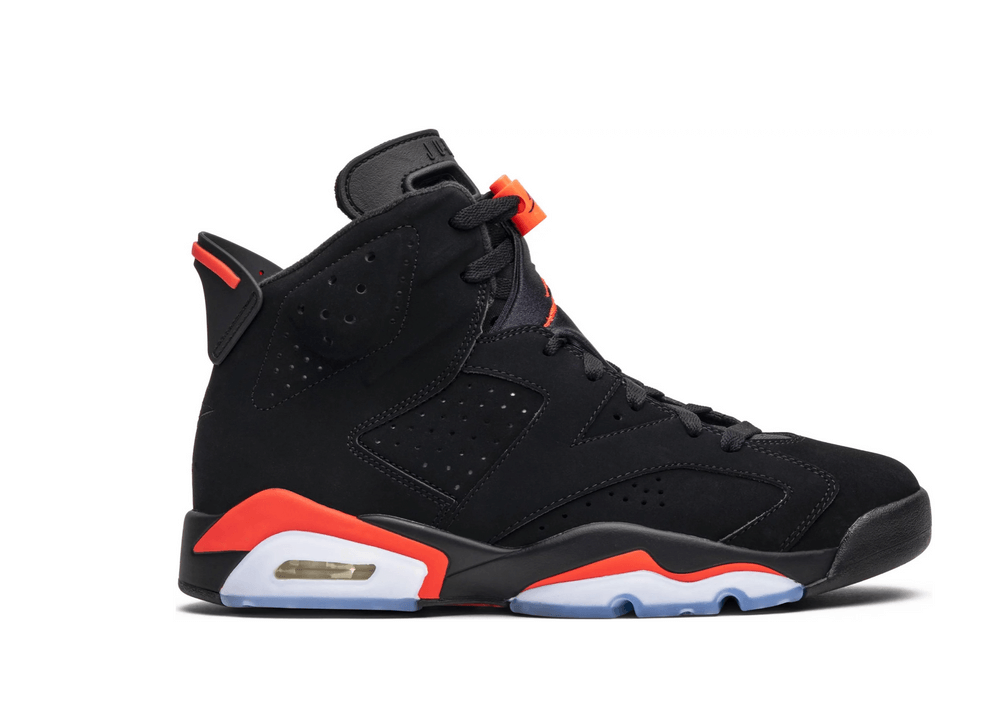 The Air Jordan 6 was an incredible shoe to play in. It's perfectly balanced, perfectly weighted, perfectly cushioned, and perfectly fantastic to play a game of hoops in.
I wish every sneakerhead could get in a time machine, go back, and experience how the infrared colorway melted faces like that scene in Raiders of the Lost Ark. The whole shoe seems to really encapsulate what the 90's style was all about when it was actually working and not failing hard.
Best Colorway: Black & Infrared
The player who would thrive in these today: Ja Morant
2. AIR JORDAN 22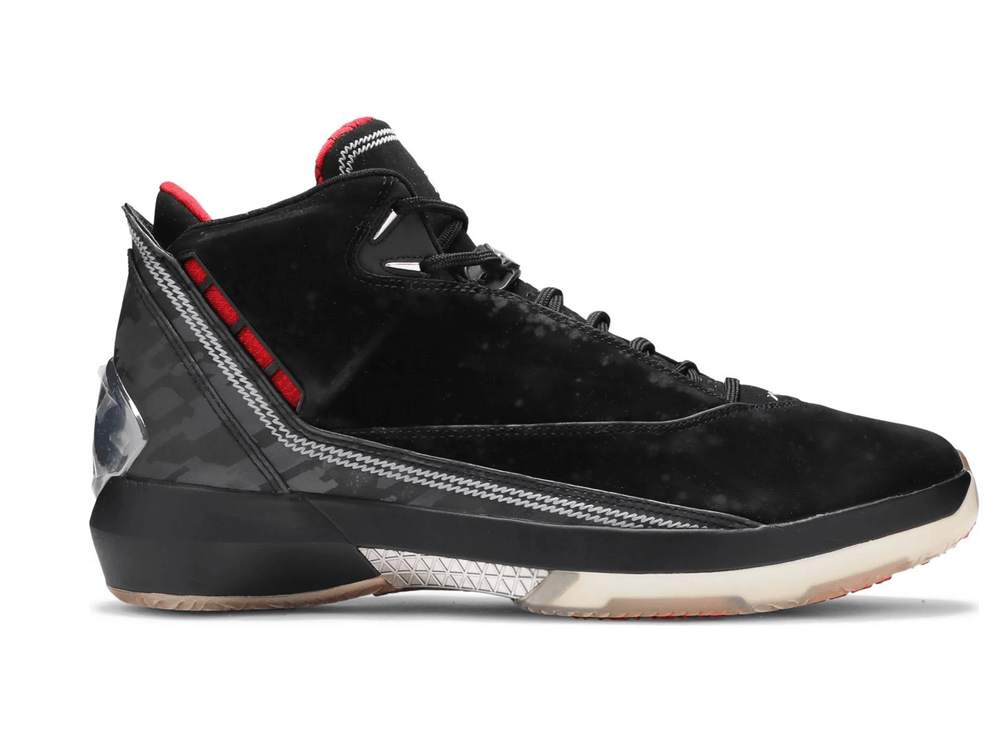 I know, I know. The idea of this shoe being on any kind of list that doesn't include "super lame" in the title seems ridiculous.
I bought these (highly-discounted) Jordans at a Nike outlet— nobody wanted them. The design is meh, and the colorways are the usual suspects, totally retread. They are from that weird era where Jordan Brand was including strange little air pods that you would manually insert into the shoe. The explanation being that you could adjust support under the heel, but ostensibly so they could find some sort of way to charge a high price for these frankenshoes.
BUT sometimes there is a major major disconnect between how something looks and how something functions. These are prime examples. Why?  Air Jordan 22's are insanely good to play in, if you can actually find a pair. I played in them for 2.5 years, until they fell apart, and then I kept playing in them until they just exploded. The soles were actually hanging off before I retired my 22's.
Rest in peace!
Best Colorway: White/black or black/white. Be prepared for some comments if you get the strange, basketball-leather colorway. Yes, BTW, it really does feel like a basketball.
The player who would thrive in these today: Shai Gilgeous-Alexander.
1. AIR JORDAN 11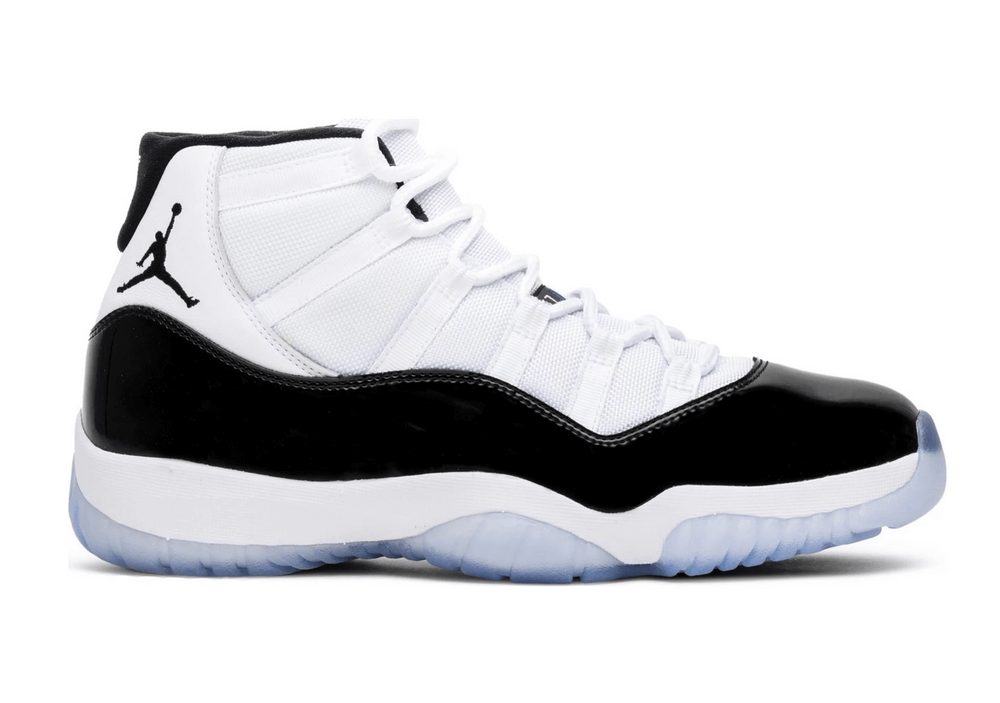 Definitely, the top Jordan to play basketball in. It's also the people's choice in terms of pure style, as proven by collectors and enthusiasts. When the undisputed king of Air Jordans is also so good to play in, you just cannot resist. These shoes are perfect.
These shoes crush souls & re-animate corpses.
These shoes mash coal into diamonds, awaken the hearts of dead stars, and turn nasty cursey language into sweet drippy honey-tinged poetry.
These shoes deserve their own element on the periodic table: AJ.
The 11's are for the best player on the squad, so if you don't have confidence in your game, settle for something else and just them prop on your mantle. And make sure to dust off the patent leather from time to time so you look fresh. But enjoy them either way!
Best Colorway: The Concord, The Cool Grey Retros.
The player who would thrive in these today: Michael Jordan himself. Or Dame Lillard during Dame Time.
Have fun out there!