The penny loafer, a type of shoe that features a leather upper with a strip of leather across the vamp, into which a penny or other coin can be inserted, has a rich history dating back to the early 20th century.
And today, it's still one of the coolest shoes you can wear, in both casual and in dressy situations.
Penny Loafers are Having (Another) Moment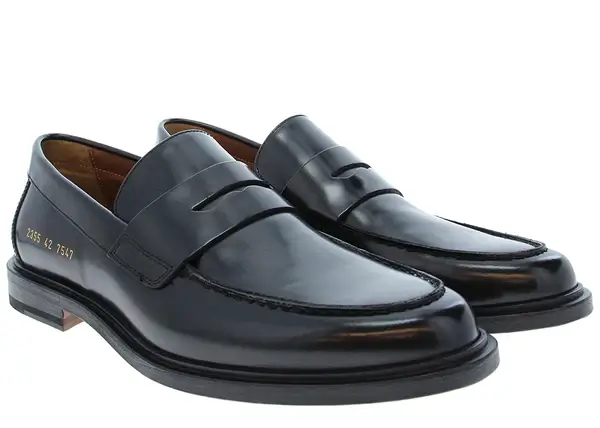 Penny loafers have been around for decades, but they've recently gained renewed popularity as a versatile and stylish shoe choice. These laceless slip-ons have a timeless silhouette that can easily be dressed up or down, making them a perennial favorite for all kindsa men.
Take our boy Francois, who has been a fan of penny loafers since his grade-school years. As a Catholic school student, he was required to wear them as part of the uniform. But even as an adult, he reaches for the trusty loafers time and time again.
Fracois  is always on the go, and his Common Projects loafers have become his go-to shoe for any occasion. Whether strolling around the streets of SF in some crisp selvage or grabbing a downtown LA hotdog in shorts and a linen button-down, his loafers are the perfect companion. They're comfortable enough to wear while walking 'round town, but stylish enough to dress up for an impromptu dinner.
But perhaps the best thing about penny loafers is their ease of use when it comes to airport security. F can simply slip them on and off without having to fumble with laces, making his travels that much more seamless.
The Origin of the Penny Loafer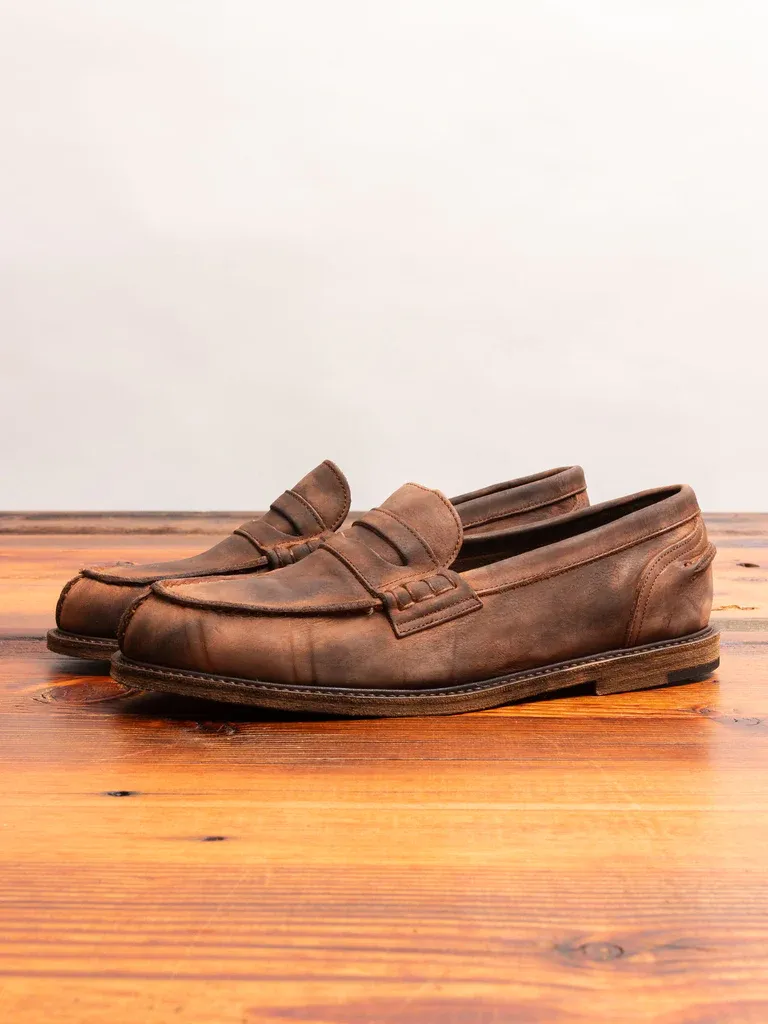 The origins of the penny loafer can be traced back to the 1930s when a Norwegian shoemaker named Nils Gregoriussen Tveranger introduced a new style of shoe known as the "Aurland moccasin."
Tveranger's design was inspired by traditional Norwegian shoes, which were often made from a single piece of leather and featured a simple, minimalist design.
The penny loafer soon gained popularity in the United States, particularly among Ivy League students in the 1950s. The shoes were seen as a symbol of preppy, Ivy League style and were worn by students at prestigious universities such as Harvard and Yale. The penny loafer also became a popular choice among businessmen and professionals, who appreciated the shoe's sleek, sophisticated design.
A Timeless Design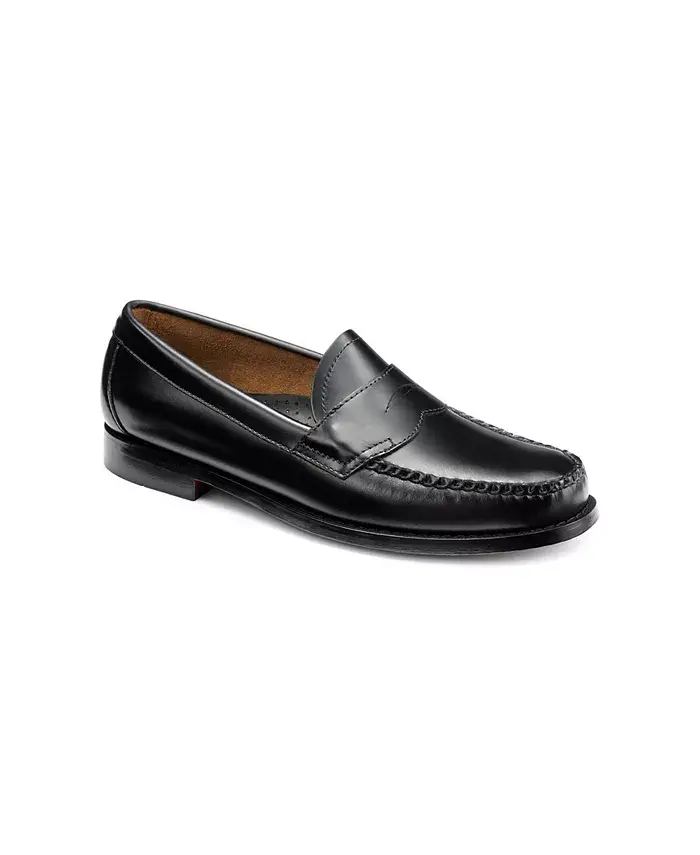 In the 1960s and 1970s, the penny loafer became even more popular, thanks in part to its association with the increasing popularity of the ivy style. Brands such as Bass, Gucci, and Alden began producing their own versions of the penny loafer, and the shoe became a staple of men's fashion.
Today, the penny loafer continues to be a bomber choice for both men and women, and it is often worn as a dress shoe or a casual shoe. The style has been updated over time, but the classic design remains the same.