Birkenstock clogs are one of my favorite styles of shoes. As a college student, I scored a pair of navy-blue birk clogs from the local (by local I mean Bristol, a town that straddles the Southwestern corner of Virginia and the Northeastern corner of Tenessee) outdoor supply store.
This was well before ordering shoes online was a real thing, so when you saw something unique on sale you had to jump. It was a tough decision– that was back in the day when 100 bucks was a lot to spend on shoes. I had a weekend job shuttling mountain bikers up the Appalachian trail in one of those deathtrap Ford vans, and if I could get five loads of peeps up the mountain, that was my Benjamin.
I pulled the trigger on dem clogs, and damn oh damn, did that money end up going a long way. I wore those Birks till the soles wore through. The clogs stunned me with their utility.
Add a pair of socks, and you basically have shoes. Take the socks away, and you basically have a pair of sandals that you won't bust your toes in. Wear them with shorts, they look dope. Wear them with pants, just as dope.
Like I said, utility.
👟
Clogs and mules are both types of footwear that are open at the back, but there are some superficial differences between them. However, for brevity of mind body and spirit, I'm calling them all "clogs" in this article.
Crocs Were...Super Bad.
A few years after this, Crocs came along. Here's where I must admit, I totally whiffed on these during their first iteration. By whiffed I mean I thought they were the ugliest thing ever invented. But that was a long time ago, and Crocs deserve all credit as a spiritual (and, in the case of one of the newest additions the clog pantheon, literal) godfather to the clogs and sneakers movement.
But, finally, I'm catching up. There is a new brand of clog that is taking over the streetwear world, THE SNEAKER CLOG, and from the Pollex Croc to the weirdly-dope Adidas Foam Runner, the hybrid sneaker/clog is offering up a new, highly functional style of footwear that will serve you and I well in the city, outdoors, or even at your place of work.
Let's talk about the clog sneaker!
Why is the sneaker clog trend on fire?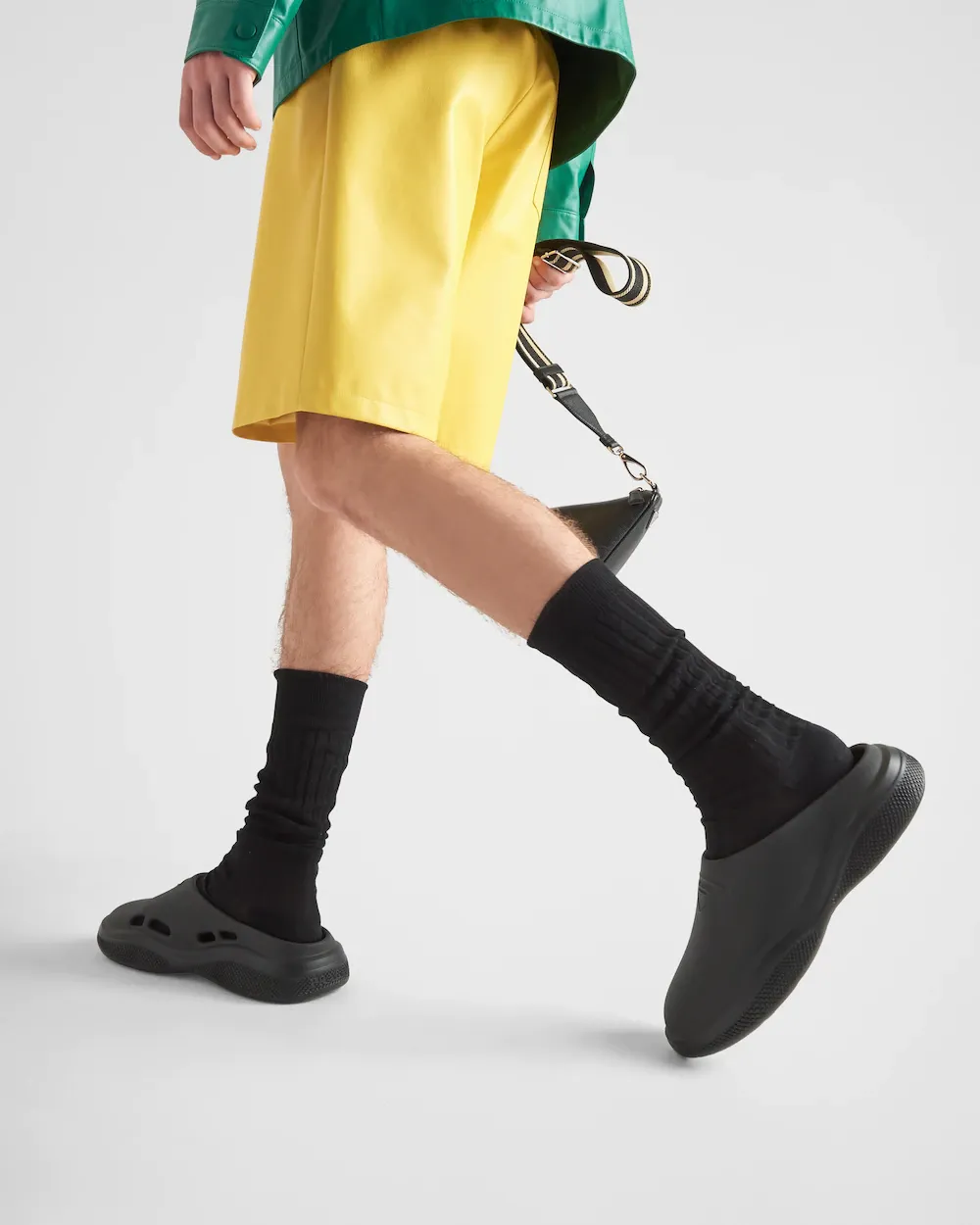 There are many reasons people are extra-digging the sneakers-as-clogs movement, including:
Comfort: Many people find clog sneakers comfortable, thanks to their often-one-piece-upper-construction and cushioned soles.
Style: many of these sneaker clogs have unique designs that are out of the ordinary— and instantly recognizable.
Eco-friendliness: In some cases, the shoes are eco-friendly, like The Yeezy Foam Runner made from algae, creating an obvious appeal to consumers who are interested in sustainability.
Convenience: The slip-on design of sneaker clogs makes them easy to put on and take off, a convenience for people who are always on the go.
Variety: as different companies hop into the clog-as-sneaker game, the designs get more varied. More looks and more variety means more chances for people to find a design they can jam with.  
Unisex: most of these sneaker clogs can be worn by guys, ladies, and everybody else, and they aren't specifically marketed to one gender or another.
Ultimately, whether or not someone likes sneakers as clogs can be a matter of pure personal preference, as the designs can be a bit polarizing.
Everybody is getting in on the sneaker clog action.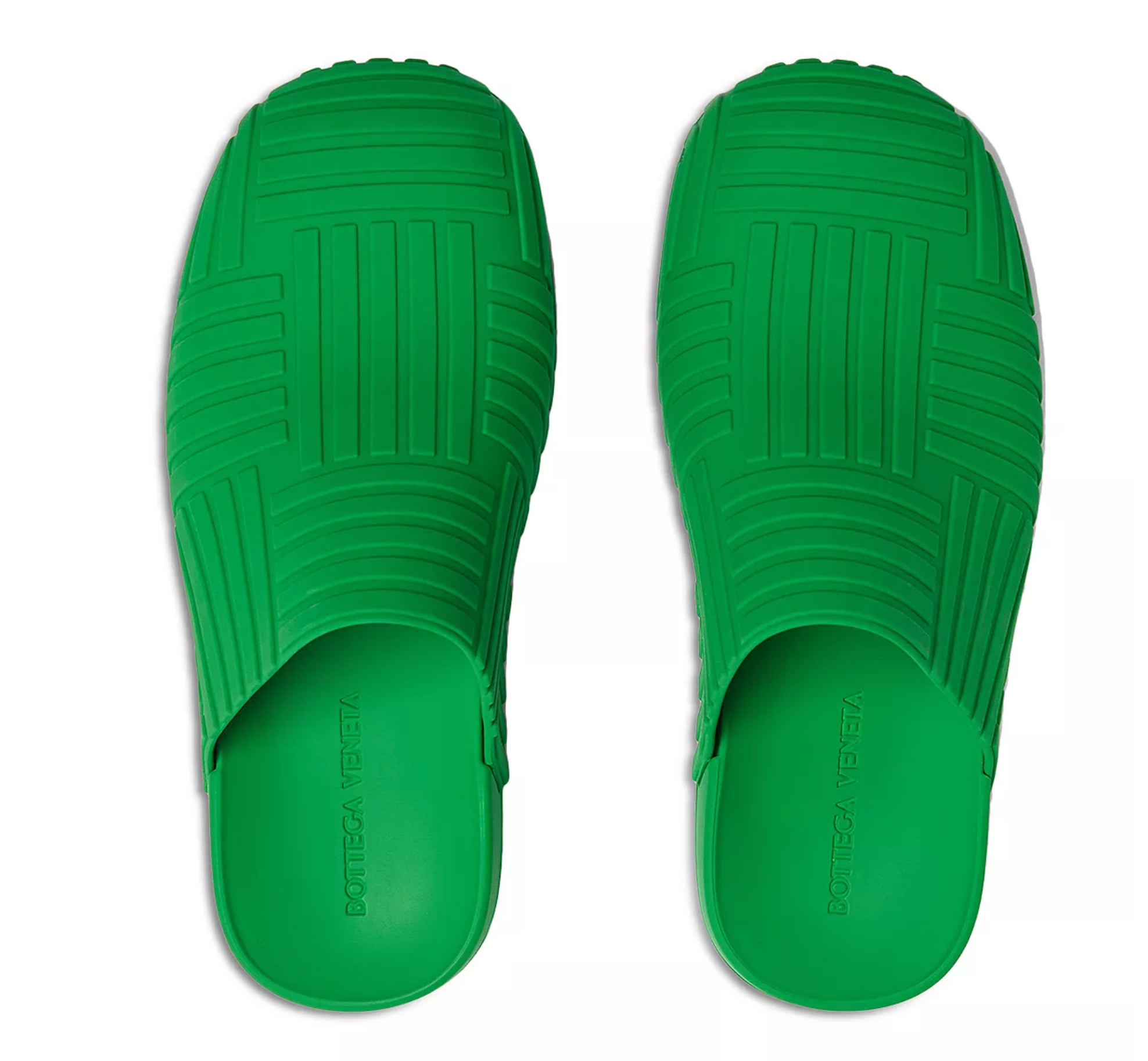 There are many brands that are making clog sneakers.  "Clog sneaker" designs can be a bit divisive, but with the full creavity of some of the world's hottest designers in the mix, why wouldn't we be on board?
Some examples of brands that have released clogged sneakers in the past include:
Crocs: We mentioned these. Crocs is a well-known brand that is known for its comfortable and casual footwear, including clog sneakers.
Birkenstock: Birkenstock is a German brand that is known for its comfortable and durable sandals, and it has also released a number of clog sneakers.
Adidas/Yeezy: Yeezy is a fashion brand founded by Kanye West that has released the afortementioned clog sneakers as part of its footwear line. Not sure it actually exists anymore, but that's a convo for another time, or another person.
Nike: Not to be left out, Nike has collabed with Matthew Williams to release some nice slides.
Suicoke: Japanese brand Suicoke has jumped on board with their own sweet offering.
In addition, brands like Dior and Prada have even entered the sneaker clog universe. Yes, it's indeed a new world, and you're just living in it.
Our Favorite Sneaker Clogs
The Foam Runner
Adidas designed the Yeezy Foam Runner to be a slip-on lifestyle silhouette with no shoelaces. Ye and company intentionally created a shoe that is both eco-friendly and comfortable. The upper part of the shoe is made of a single piece of foam with a porous construction that uses foam made from algae, which is a sustainable and environmentally friendly material. Specifically, it is made from a lightweight, foam-like material known as "EVA" (ethylene-vinyl acetate), which is known for its comfort and durability.
This is the shoe that catapulted sneaker clogs into the mainstream. The Yeezy Foam Runner has a minimalist, futuristic design, and has continued to be mad popular amongst sneaker enthusiasts, even as Ye nosedives into a cancellation chasm.
Salehe Bembury and The Pollex Crocs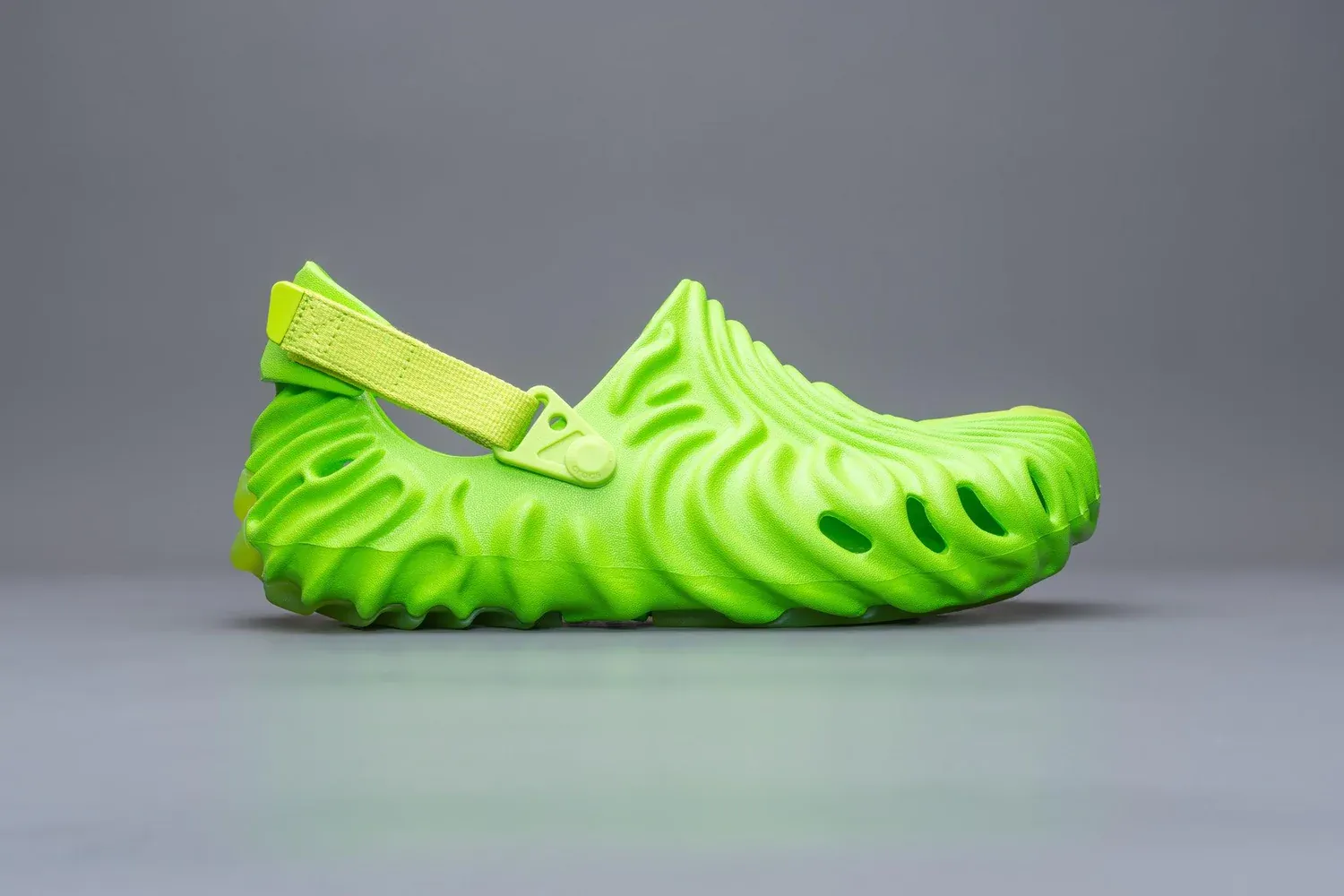 The Crocs Pollex shoe by Salehe Bembury is a casual, slip-on shoe designed and produced by the footwear company Crocs. It is made of the brand's signature soft, flexible foam material.
The Pollex shoe has a unique, pattern designed based on a fingerprint, with a uniquely textured toe and a slightly raised heel, and it is available in a variety of colors. These things have been flying of the shelves of speciality shoe retailers for the past couple of years.  
One of the main features of the Crocs Pollex shoe is its massaging footbed, which is designed to provide cushioning and support for the foot. The footbed is made of the brand's proprietary Croslite foam material, which is designed to conform to the shape of the foot and provide a comfortable, custom fit.
The shoe also has a flexible outsole that is designed to provide traction and stability.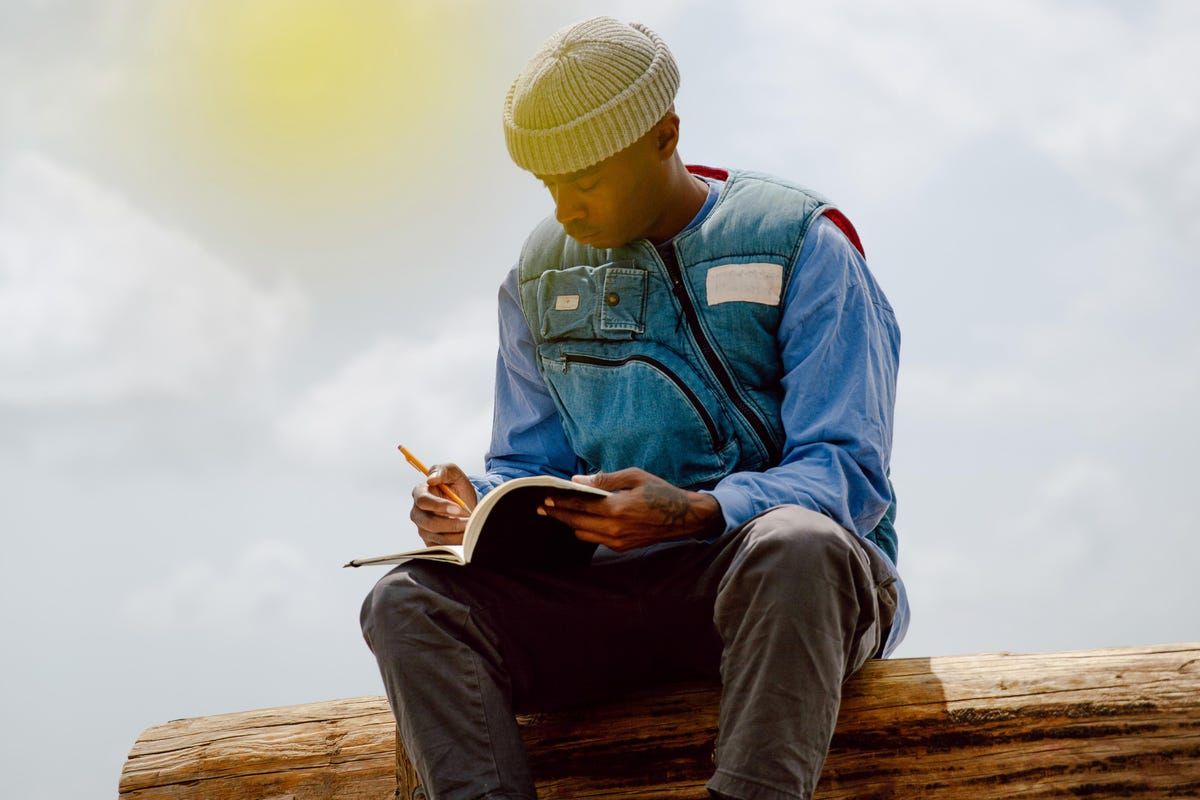 Salehe Bembury is a fashion designer based in New York City. He has worked for a number of high-profile fashion brands, including Nike, Versace, and Calvin Klein. Bembury is known for his unique approach to design, which often incorporates elements of streetwear and youth culture.
In addition to his work in fashion design, Bembury is also known for his philanthropic efforts, including his involvement with the non-profit organization Pencils of Promise, which works to increase access to education in developing countries. In 2021, Bembury was named the creative director of Versace, and has since overseen the creation of several successful collections for the brand.
Bembury has recently become a household name in the sneaker world, since collaborating with Crocs to create this limited-edition line of footwear, including the Pollex.
The MMW Nike 005 Slide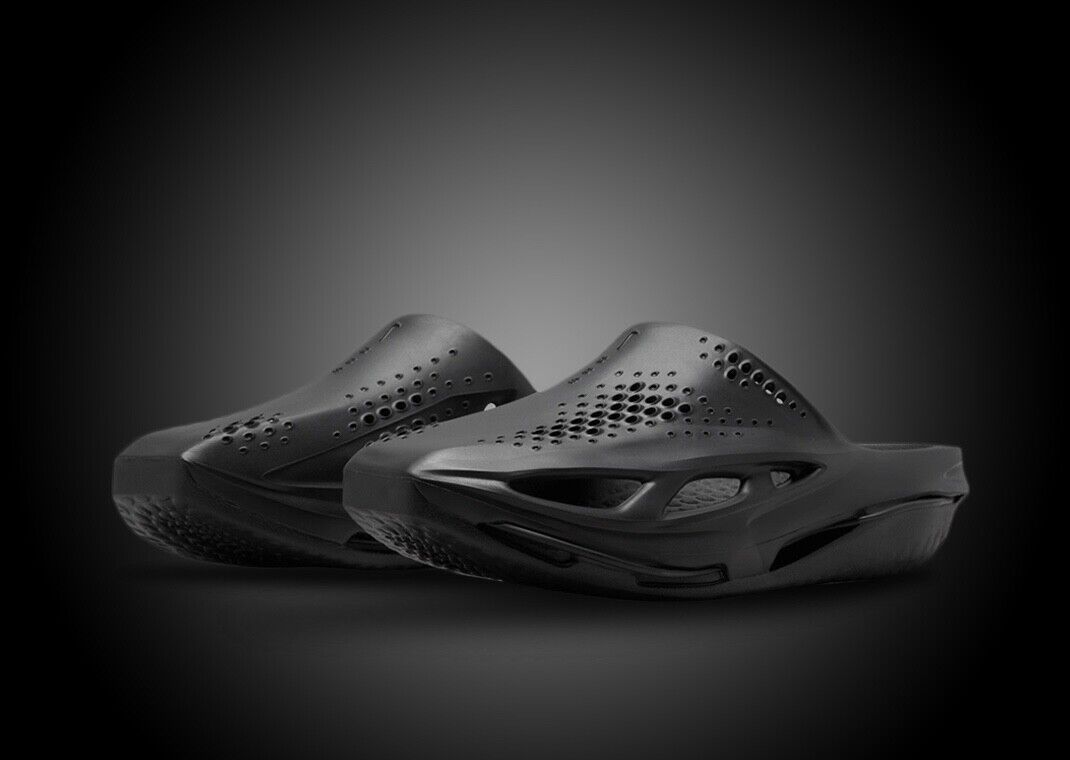 The MMW Nike 005 Slide is a sandal designed by the fashion brand Matthew Williams (MMW) in collaboration with Nike.
MMW is a high-end fashion brand known for its edgy and avant-garde designs, and the MMW Nike 005 Slide reflects this aesthetic with its bold, futuristic style.
The sneaker clog features a slip-on design and is made from a combination of rubber and synthetic materials. It is available in a range of colors, including black, white, and pink.
The MMW Nike 005 Slide is part of a larger collaboration between MMW and Nike, which includes a range of footwear and apparel items.
SUICOKE MOK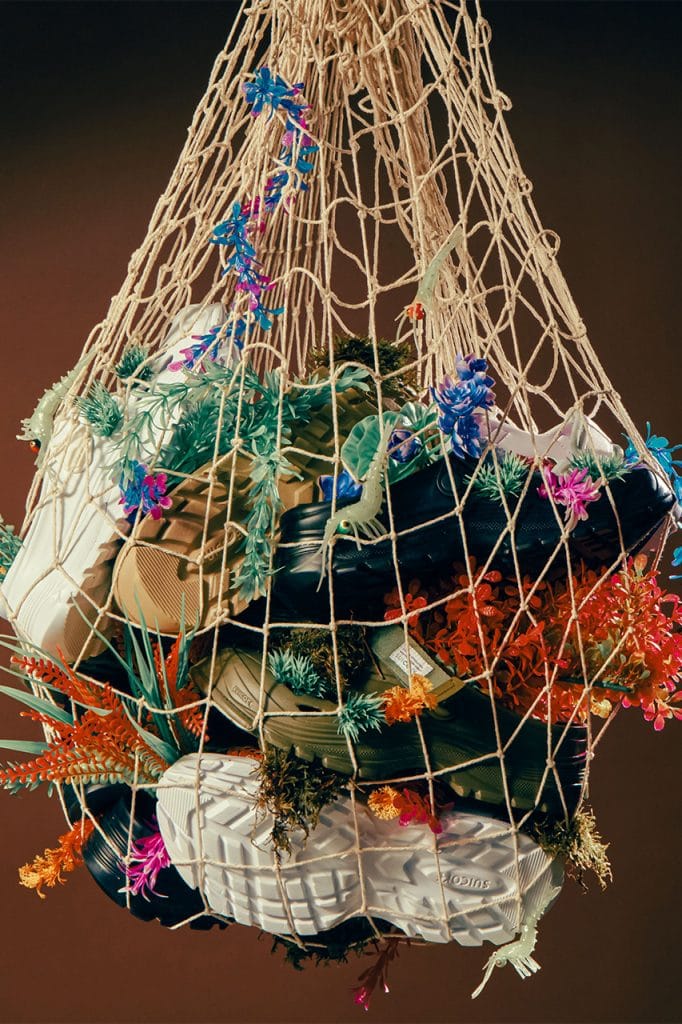 Suicoke is a well-known Japanese brand known for its innovative design. The MOK sneake clogs are a prime example of this. They have a mule slipper shape and are made of lightweight rubber with holes in the upper for ventilation and comfort.
These cloggys are perfect for casual wear and can add a futuristic touch to any outfit.
Let's Shop for Some Sneaker Clogs!
Now that you are in the know, let's hook you up with some of our favorites.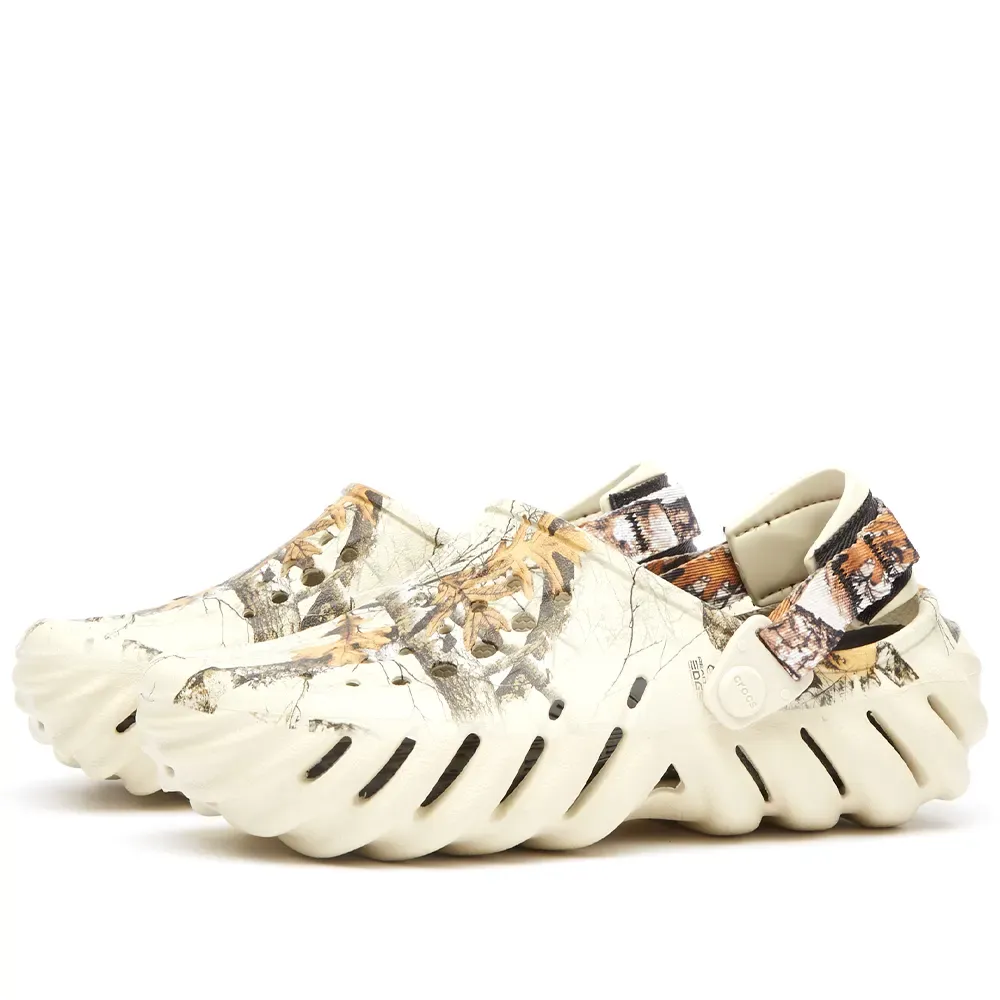 CROCS ECHO CLOG
The Echo collection is designed for individuals who value both comfort and style in their footwear. The shoes in this collection feature bold, sculpted design elements inspired by sports, which gives them a streetwear edge. They are made with Croslite™ construction and a LiteRide™ drop-in footbed, which provide a comfortable fit and feel. This makes it possible to prioritize comfort without sacrificing your appearance.
Get 'em

BALENCIAGA
Gray Pool Slide Clogs
Rubber slip-on loafers in gray.

· Logo printed at vamp
· Treaded molded EVA rubber footbed
· Treaded rubber sole

Grey Rubber.Made in Italy.
Get 'em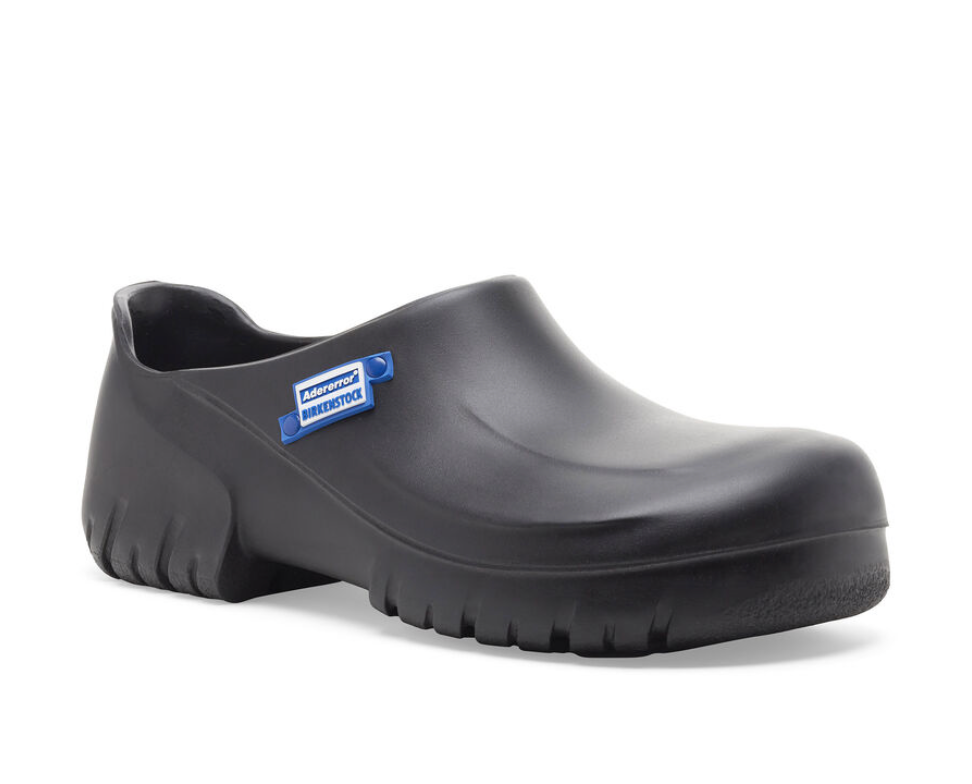 Birkenstock A630 PU Clog Tech ADERERROR
The A630 PU Clog is an excellent choice for maintaining high standards of hygiene due to its closed design and slip-resistant sole. The shoe's material is resistant to oil, grease, and water, making it easy to clean. Additionally, it is made in Germany and has a co-branded badge on the upper.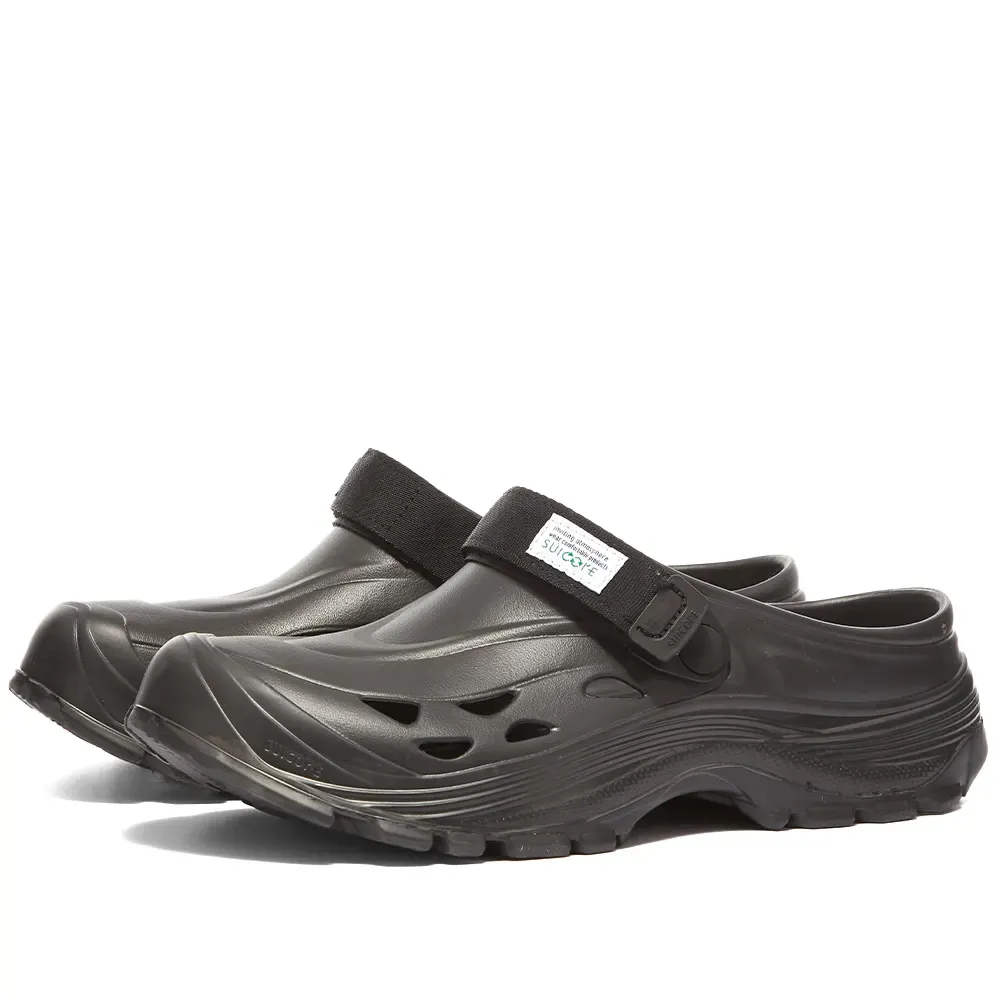 SUICOKE MOK
Buy these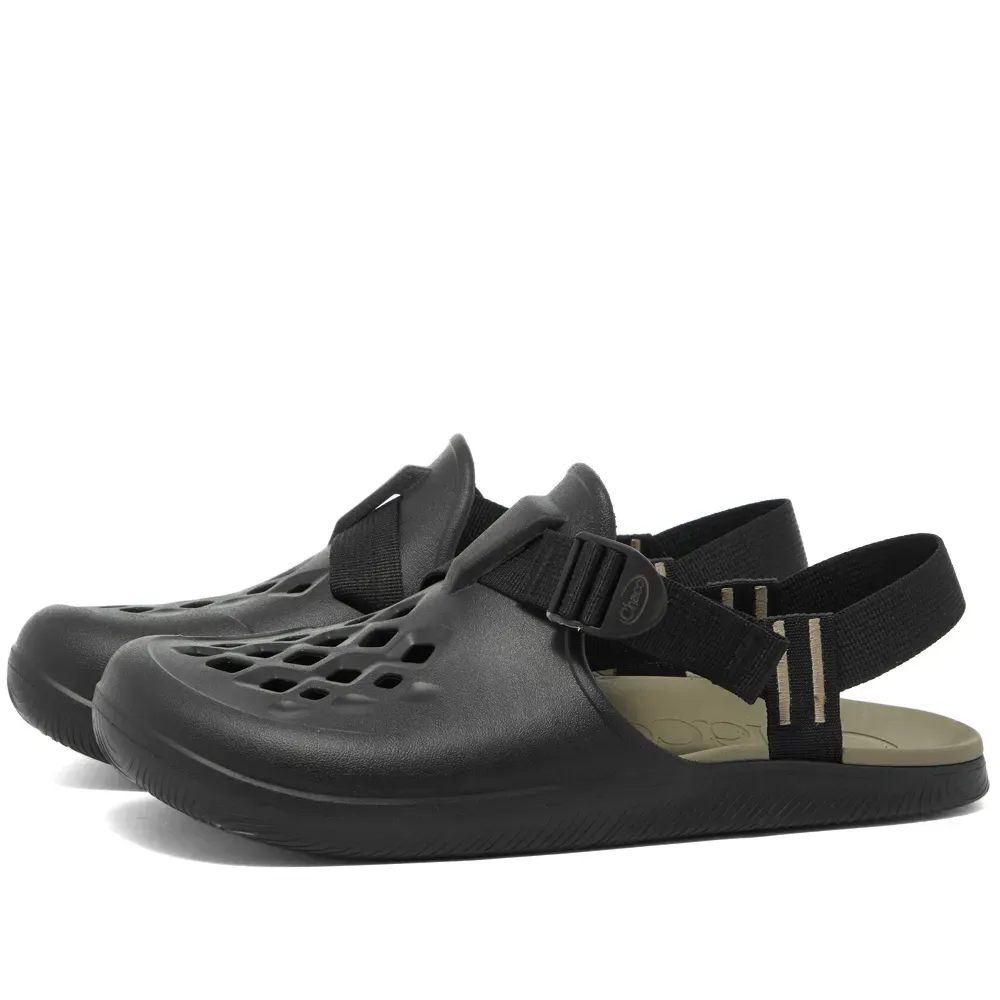 Chacos
The Chillos Clog is the perfect shoe for those times when you want the comfort of a sandal, but the weather requires more coverage. With a closed toe and LUVSEAT™ arch support, your feet will stay protected and comfortable all day. This clog is also great for those unexpected messes, as it is quick to clean and dry off. The ventilation allows your feet to breathe, making it a versatile shoe for any activity, from morning coffee runs to late night campfires. The Chillos Clog is a trendy choice that offers both coverage and ventilation, allowing you to express your personal style while staying comfortable.
oh ya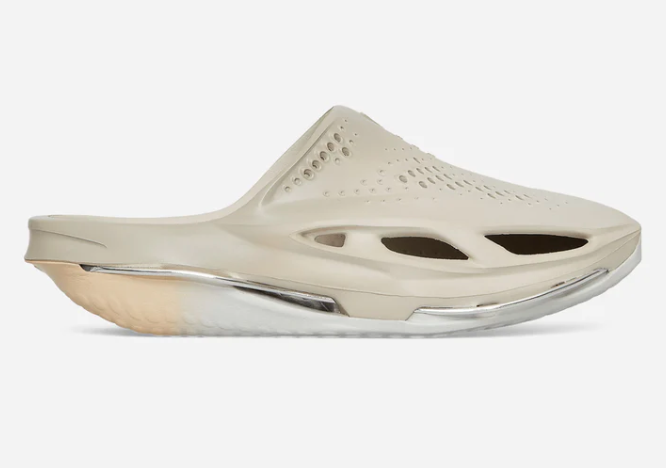 Nike x MMW 005 Slides
Matthew M. Williams, the founder and creative director of 1017 ALYX 9SM, is known for his innovative approach to fashion. He combines his experiences in the US and Europe with the latest technologies to create unique designs. The 005 Slide x MMW is a perfect example of this, as it is a versatile slide that can be worn anywhere. Williams' philosophy is to blend different influences and innovations to create new and exciting styles.
yep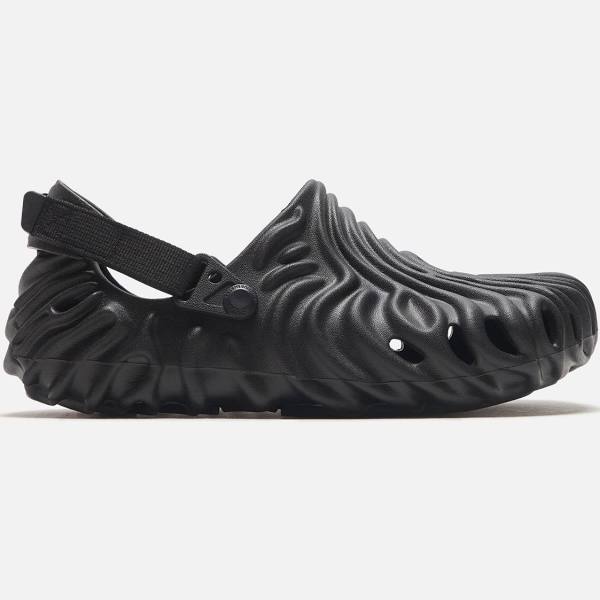 Crocs
Salehe Bembury The Pollex Clog, nuff said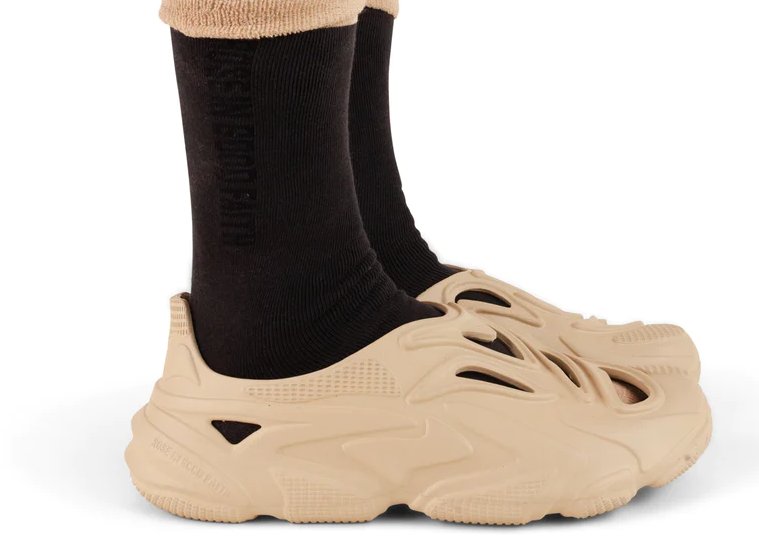 ROSE IN GOOD FAITH
The first shoe from ROSE IN GOOD FAITH is made from discarded sex toys from Doc Johnson and features a custom blend of TPE (thermo plastic elastomer) and EVA foam. It also has a built-in arch support for daily comfort and a recycled cork insole that conforms to your foot for extra comfort. This shoe has a creamy soft amber color with a warm brown honey base tone.
you want this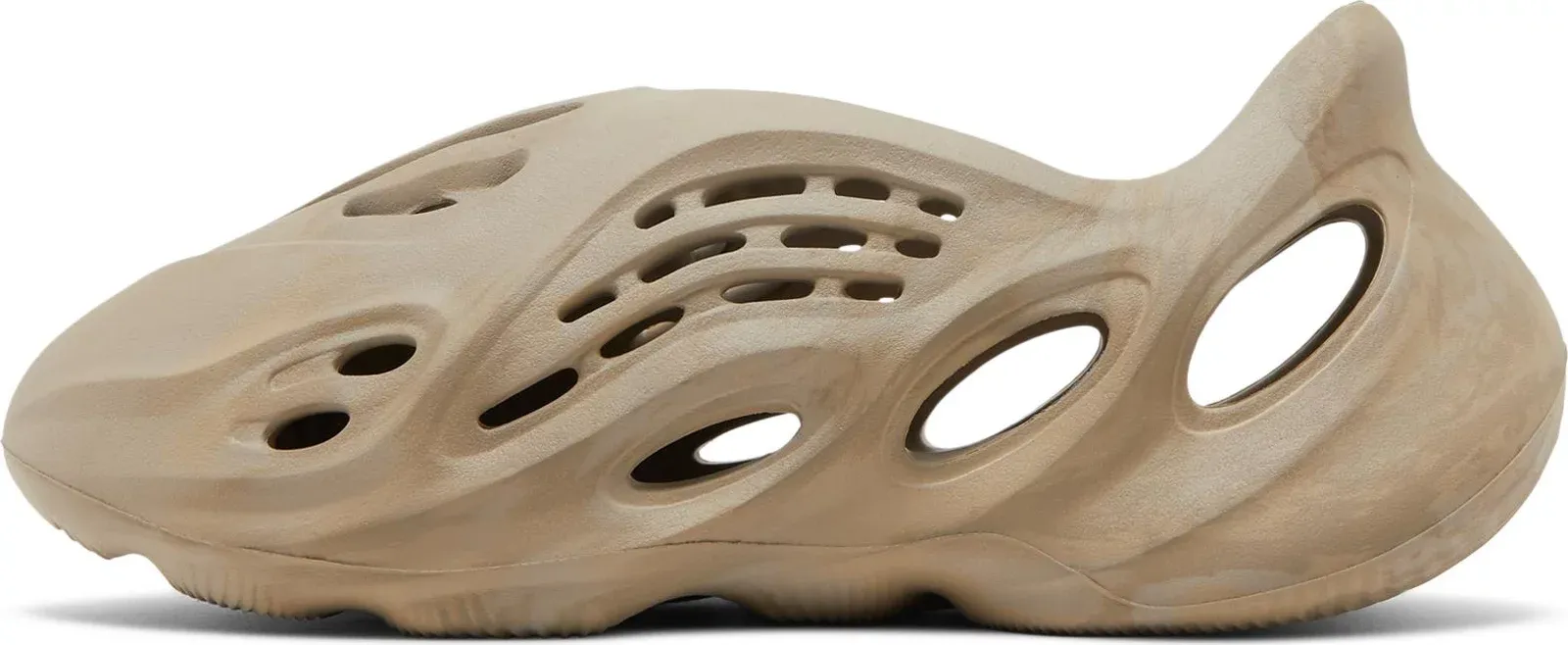 Adidas Foam Runner
The "Stone Sage" version of the adidas Yeezy Foam Runner features a slip-on design with a beige, swirling color scheme. The shoe is constructed from lightweight, injected EVA foam and has vents on the upper to improve breathability. It also has a sculpted heel and a textured footbed for a comfortable and secure fit. The outsole has a wavy pattern for traction on multiple surfaces and includes adidas branding.
The Sneaker Clog Life is Real. Enjoy it.
It seems that sneaker clogs will continue to be a popular choice for those who enjoy streetwear for a few reasons. Firstly, they offer a unique and eye-catching aesthetic that stands out from traditional sneakers. This makes them a great option for those who want to make a fashion statement with their footwear.
Additionally, sneaker clogs are extremely comfortable, thanks to their padded interiors and sturdy soles. This makes them ideal for long days on your feet or for casual wear. We see you, chefs. And busboys. And busgirls.
Finally, they are versatile, making them suitable for a variety of casual occasions. All of these factors contribute to the predicted-enduring popularity of sneaker clogs among streetwear enthusiasts.