So you've got a pocketful of cash to buy some sneaks. If I was in your...shoes, these are the ones I'd cop.
Yes, it's our definitive list of the coolest sneakers for men. If you do manage to get your hands on one of these gems, wear them to your heart's content.  Don't hide the goods or speculate by shoving them into an air-cooled chamber (box). Share with the world. Showcase your glory on your feet, not on your mantle.
THE NIKE X TOM SACHS MARS YARD 2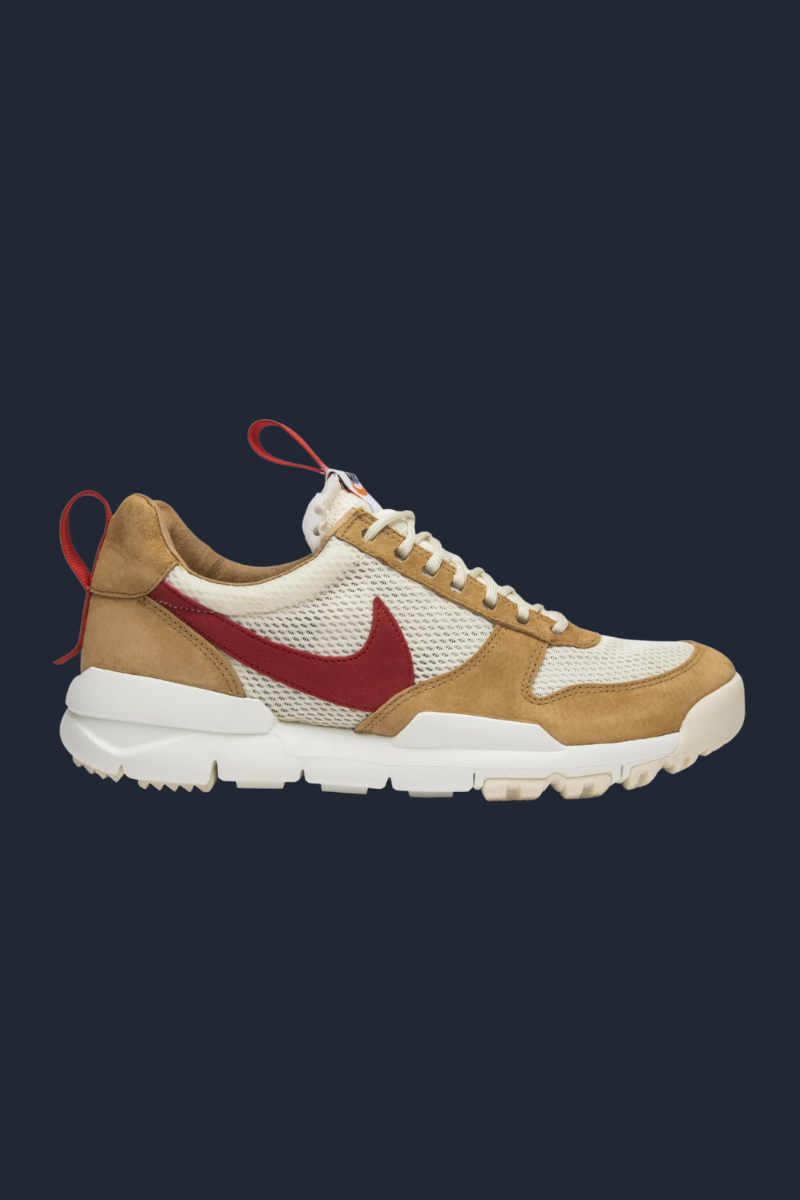 Designed by Tom Sachs for Nike, the Mars Yard is pretty much the coolest sneaker you can get your greedy little hands on. It was limited when it dropped, and it's still limited, which has driven the price on these beans way, way up. But that doesn't matter.
What does matter is if you can get your hands on them, you should get your hands on them, and wear the hell out of them. These shoes were actually dreamed up and designed to function on Mars, and Sach's intention was that you wear the holy hell out of them.
Word on the street is that the Mars Yard 2.5 is on the way. Those will be similar. Get a pair if you can! These shoes are beyond dope.
Forgo The Car and Buy Mars Yards
NIKE X TRAVIS SCOTT AIR MAX 270 CACTUS TRAILS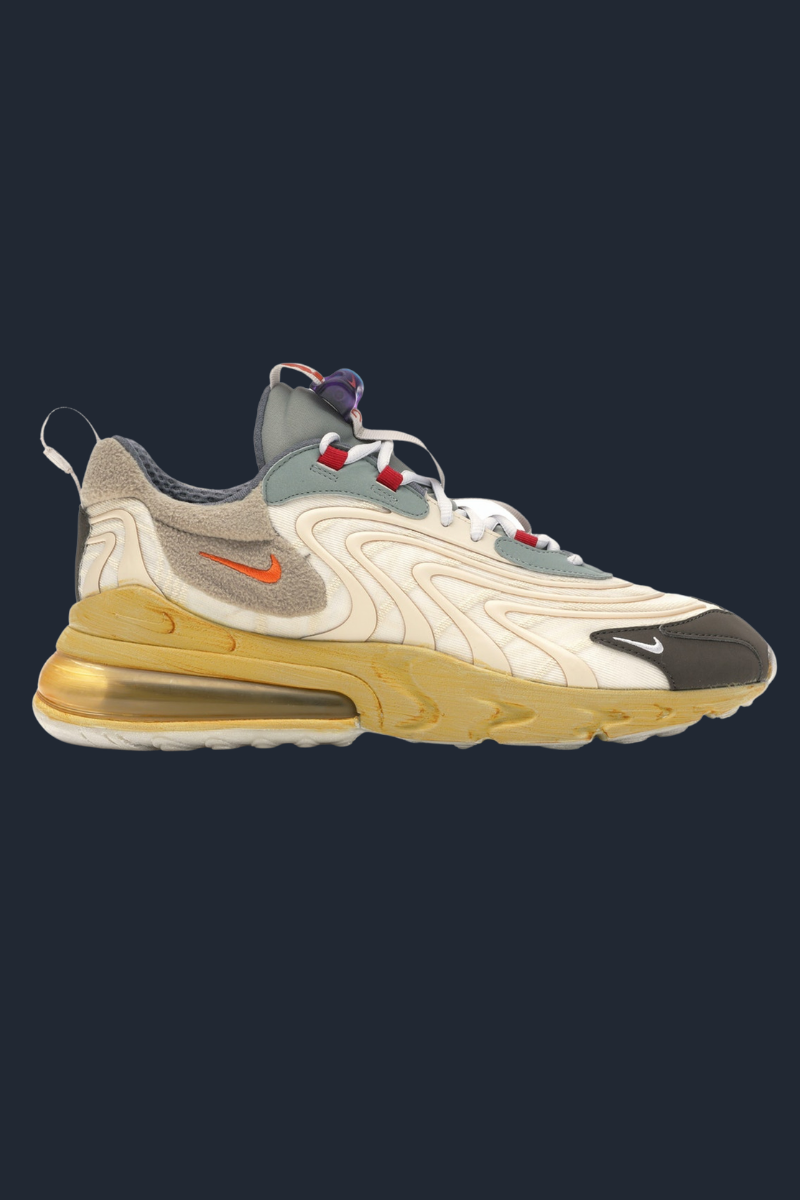 Another Nike shoe you just want to wear the hell out of! I've seen these in the wild on a lucky beast a couple of times, and they are truly beautiful in their wackiness. Talk about a wabi-sabi masterpiece. Just strange and lovely all the way. And while this shoe is definitely in the category of "personal preference", in our book it's definitely one of the coolest sneakers for men.
BALENCIAGA TRIPLE S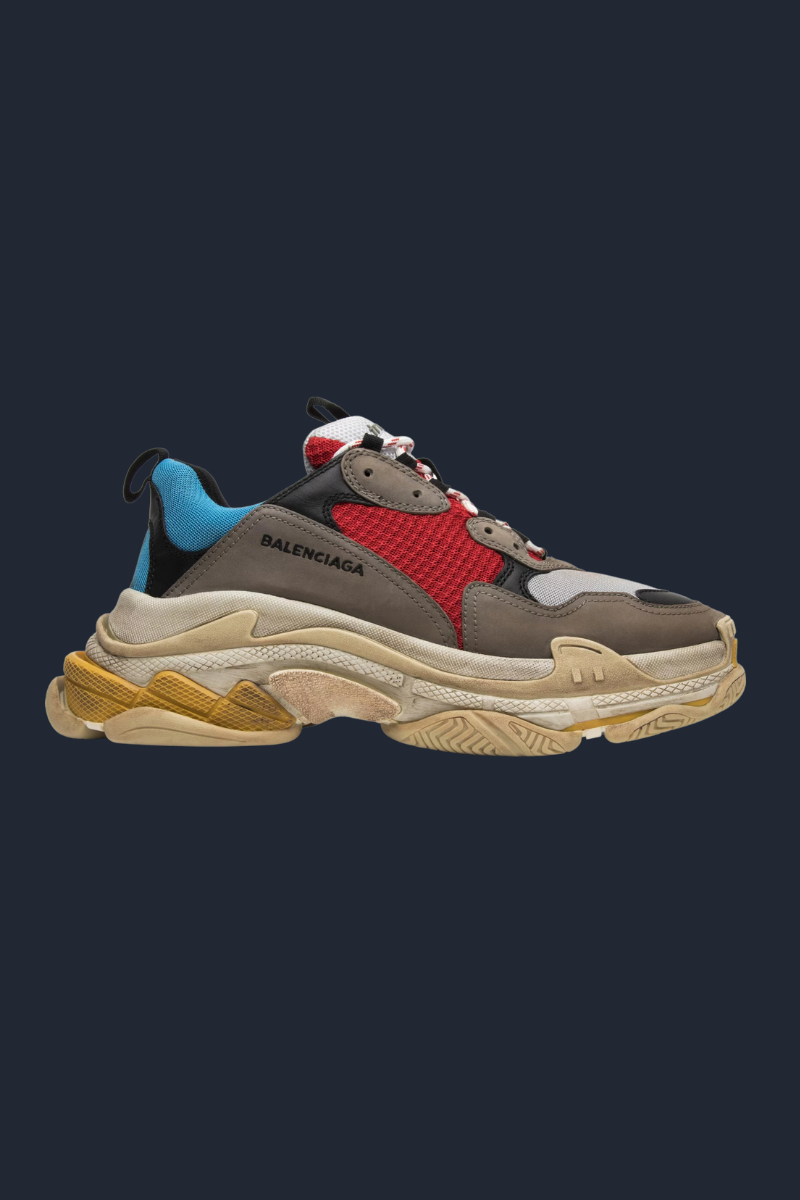 Speaking of beasts, allow me to re-introduce you to the Balenciaga Triple S, the shoe that sparked many imitators but zero duplicators.
This sneak has outlasted a very brief fall from grace and is fully cemented as one of the greats. Rock these without shame and with the pride that comes from super steezy arch support.
YEEZY 750 BOOST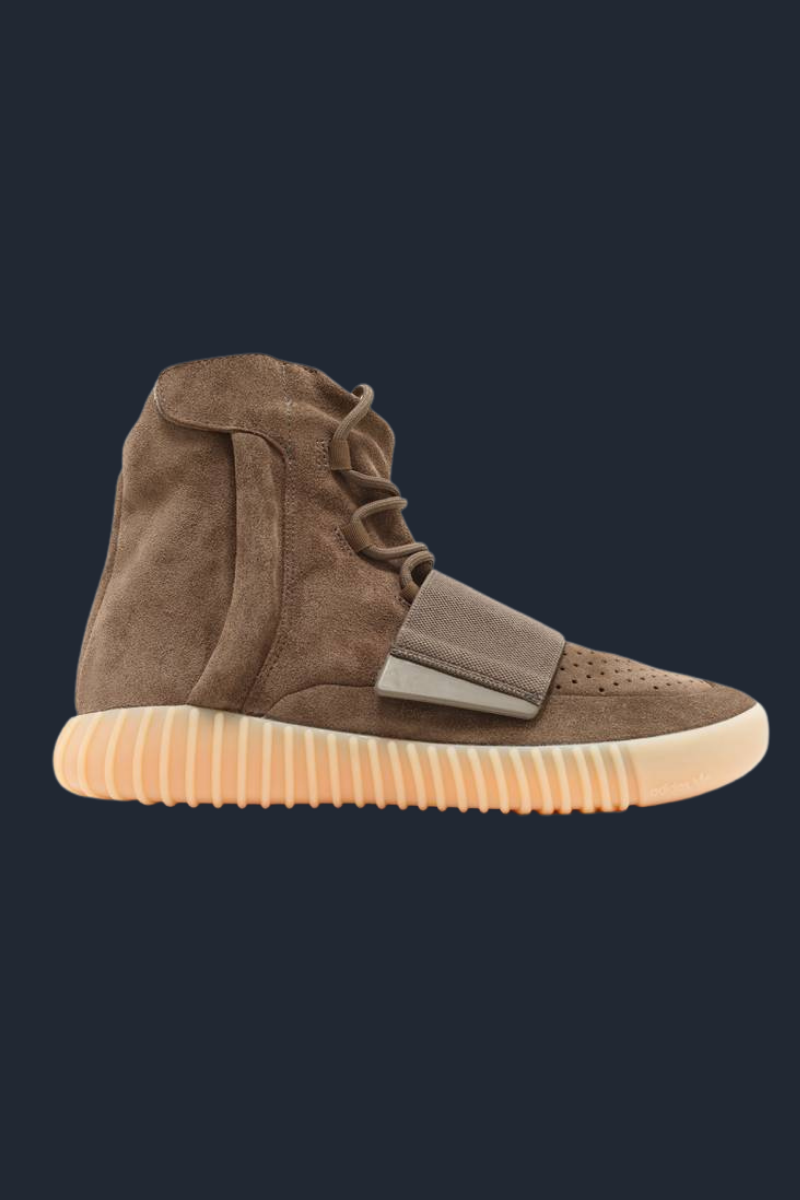 This is the shoe that started an empire, and Ye's transition from Nike to Adidas saw what may be his best shoe take center stage.
With the boost sole that became the foundation for so many dope sneakers for Adidas and the design chops that put the brand back on the map for streetwear heads for the first time since, oh, Run DMC rocked theirs, the 750 does it all, including looking about as fly as any shoe ever made.
OFF-WHITE X AIR JORDAN 1 RETRO HIGH OG 'CHICAGO'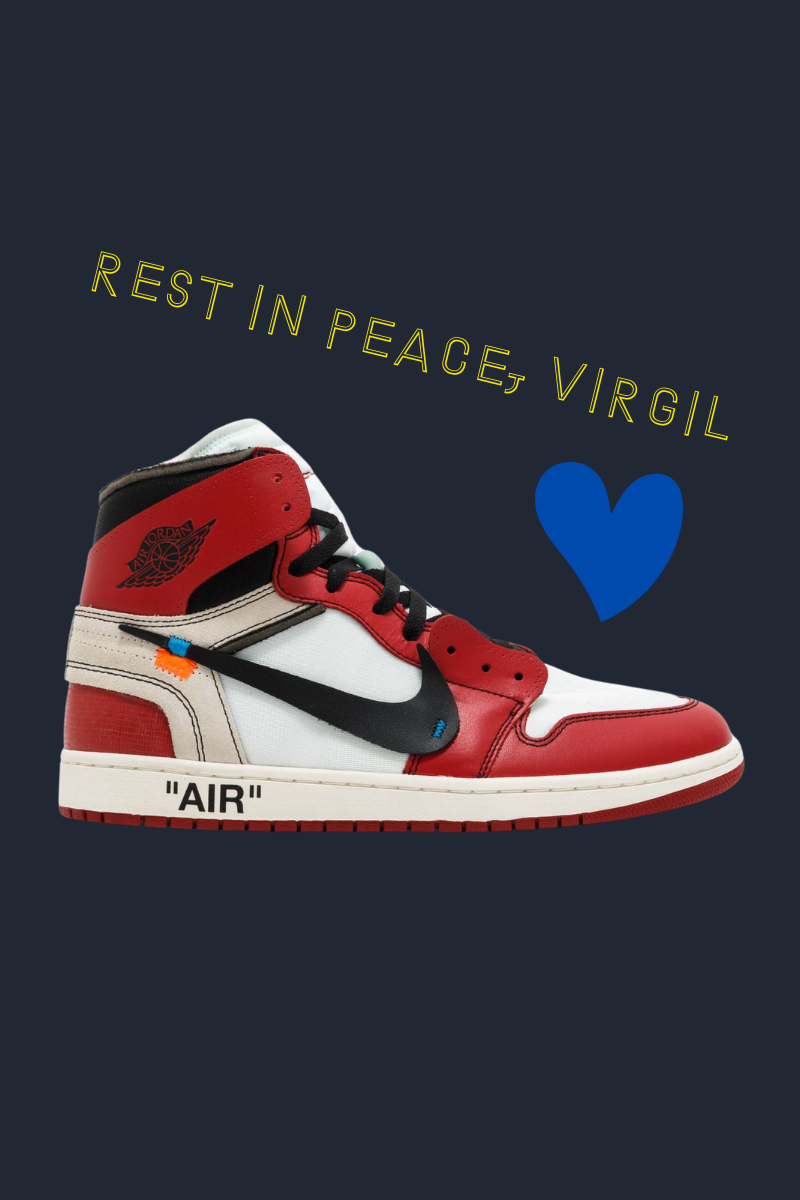 Virgil and Off-White took collabs to the next level, and the Air Jordan 1 is possibly the best shoe of all time, so I'm throwing this on here as the version of the AJ1 I most covet. However, a caveat; Most of the Nike Off-White collabs hover very close to this list, so don't hesitate to find the one that works for you.
All AJ1's could be on our coolest sneakers for men list, but these definitely stand out, and all Off-White collabs are certain to grow in value and stature.
HENDER SCHEME MANUAL INDUSTRIAL PROJECT 10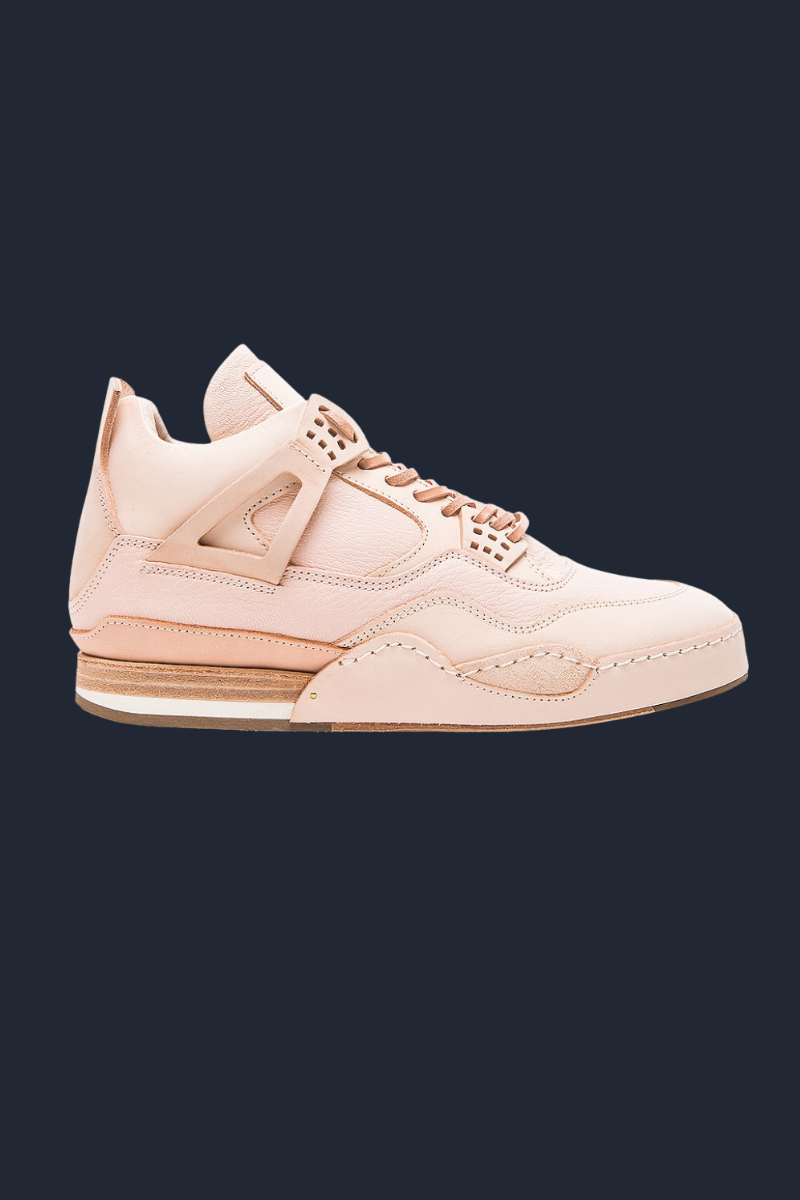 Hender Scheme is in a League of their own with natural leather versions of famous sneaker silhouettes, and the AJ4-inspired entry to their Manual Industrial Project, known as #10, is the best of the bunch and one of the legendary sneakers that I most covet. You will blow peoples minds with these shoes, and if I see you wearing them in the airport, I will definitely chase you down and give you the props you deserve.
COMMON PROJECTS ACHILLES MID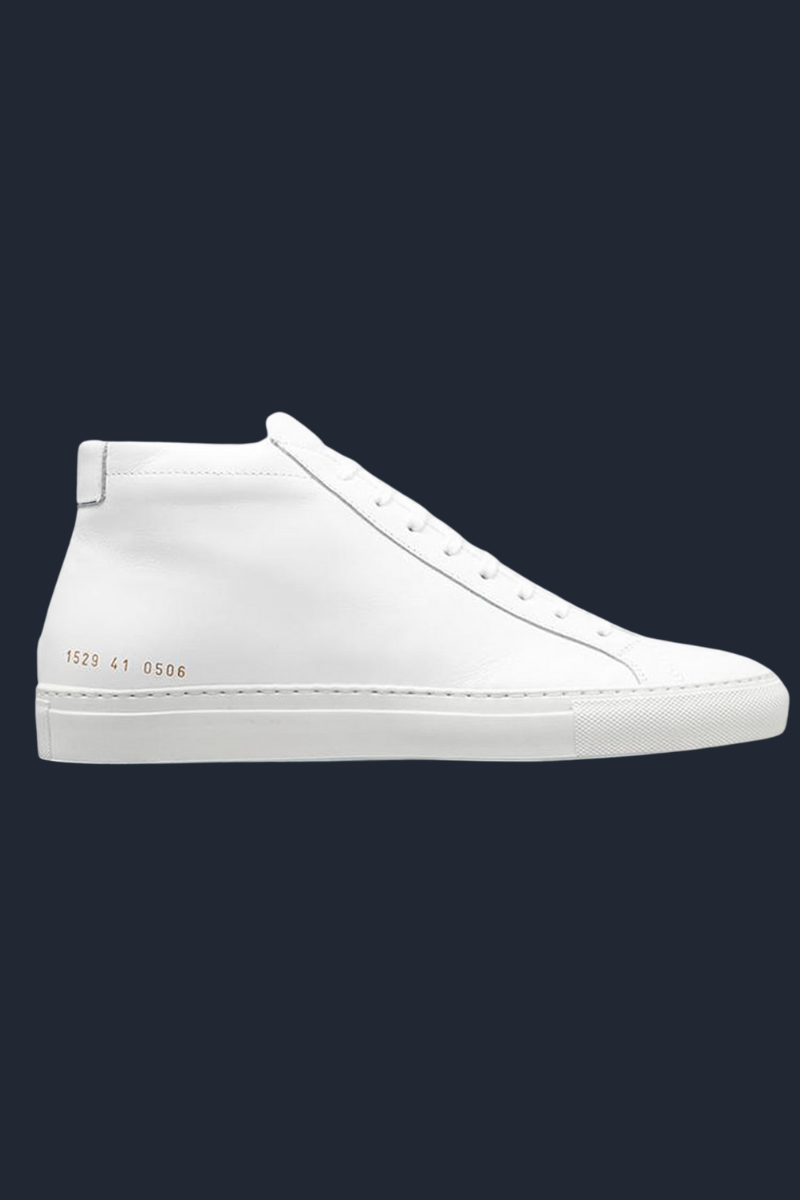 These beautiful shoes are a minimalist's dream. And unlike many of the kicks on this here list, you can actually buy them fairly easily in shops or via online retailers. If you want a sneaker that has the quality and comfort of a boot, these are the ones. Although you can get them in a few colors, white is the freshest, and don't worry about beating em' up, because the more you wear them the better they get.
RICK OWENS GEOBASKET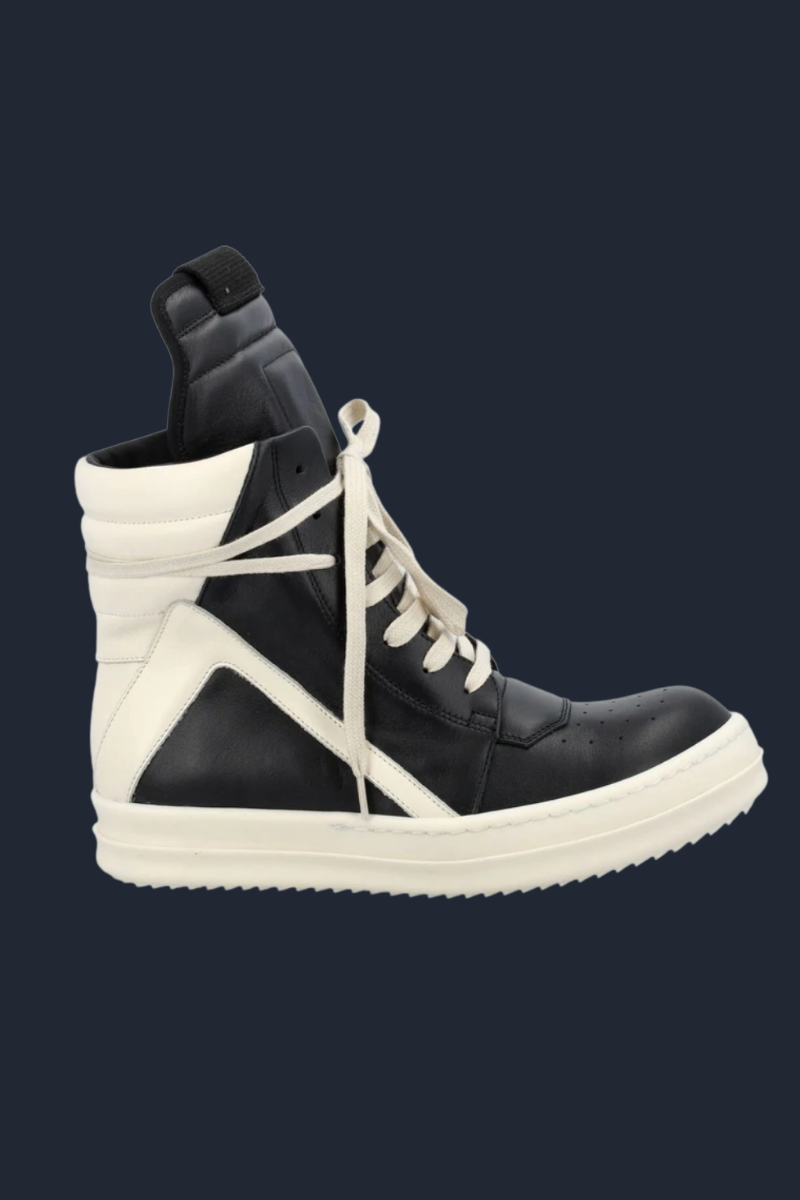 You have to be confident to wear the Geobasket, but you are confident, aren't you? The Geobasket is an iconic shoe that you really have to see in person to appreciate.
VISVIM FBT SHAMAN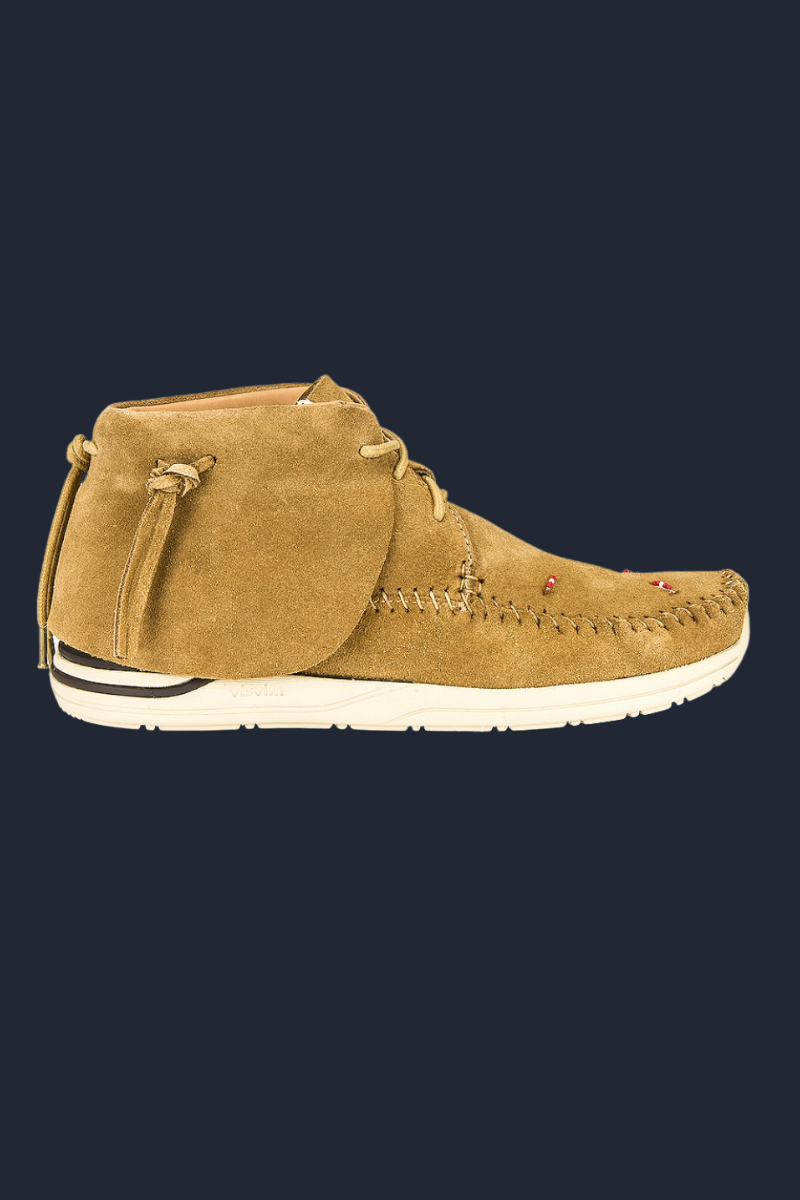 The Visvim FBT Shaman is a can't-miss shoe which is more of a hybrid of a boot with sneaker— one of the first and definitely one of the best. Visvim shoes are second to none and were the springboard for this world-class brand that most everybody covets. With these as your wear-everywhere kicks, you'll be th star of the show.
CONVERSE ALL-STARS 1970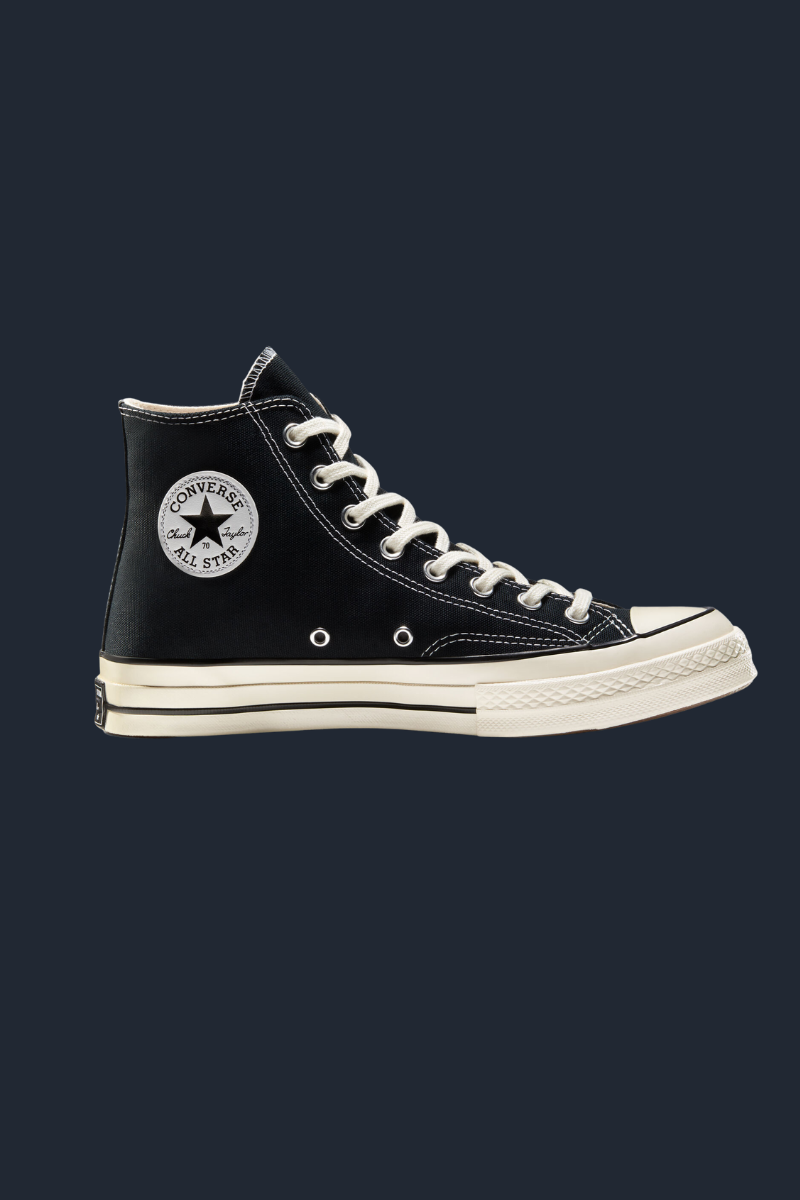 Oh, you thought all the coolest sneakers were high-priced or just plain hard to get? Think again. The Chuck Taylors are one of, if not the, coolest sneakers you can wear.
The great equalizer of sneakers, these will forever be a shoe that inspires with its history and versatility. You can wear these in any color, low-top or high-top, and be sure that you are covered in the style department. Every man should have a pair of Chucks!