When it comes to getting great menswear, LA and San Francisco get most of the Cali love. And it's well-earned. From Union to Mohawk General Store in LA to Cotton Sheep and Self Edge in San Francisco, you can find whatever your heart desires in these two cities.
But sometimes you want something different than your heart desires.  Which, in this particular case, means it's time to take a road trip!
Between LA and San Francisco lie some of my favorite places for menswear
It's about a six-hour drive between the two cities, some of it quite gorgeous. In between are some of my favorite places on earth— Malibu, Ojai, Montecito/Santa Barbara, and San Luis Obispo. Lucky for you and me, they all have great options for shopping, and I'm going to give you my favorite here today.
I challenge you to visit any and all of these shops during your Cali visit. They all offer a little something unique to get you outfitted for everything The Golden State can throw at you.  
---
Malibu, California
You know all about Malibu, so I won't say too much here. While the Los Angeles area is full of amazing men's clothing shops, one of my favorites is in Malibu, so make sure you take the PCH when you head out of town, and stop at...
WITTMORE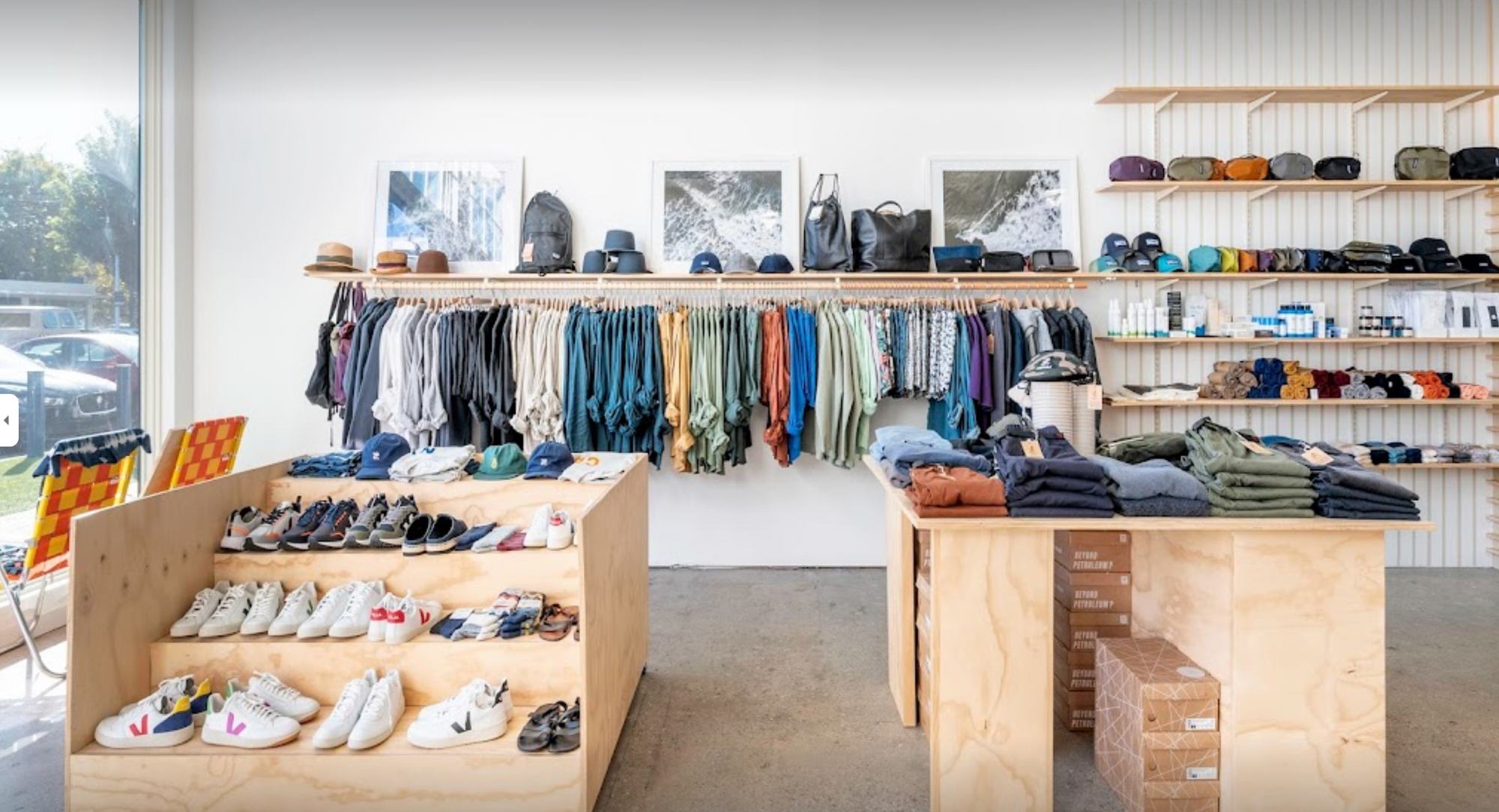 ‌Wittmore is a really easy, chill shopping experience, and the shop deserves a shout-out for its friendly staff, low-pressure feel-good vibes, and knowledgeable founder, Paul C. Witt. This is the place to visit as you cruise out of LA on "The 1" through Malibu. Wittmore is the only spot you need to grab an awesome wardrobe for your easy breezy Cali vacation.
---
Ojai, California
Ojai is a must-visit if you really want to see the best of Southern California. This little mountain town has spectacular hikes, a burgeoning culinary scene, and some of the coolest people on the planet living there. It's also home to two of the most unique men's clothing shops going— Sam Roberts LA and In The Field.
SAM ROBERTS LA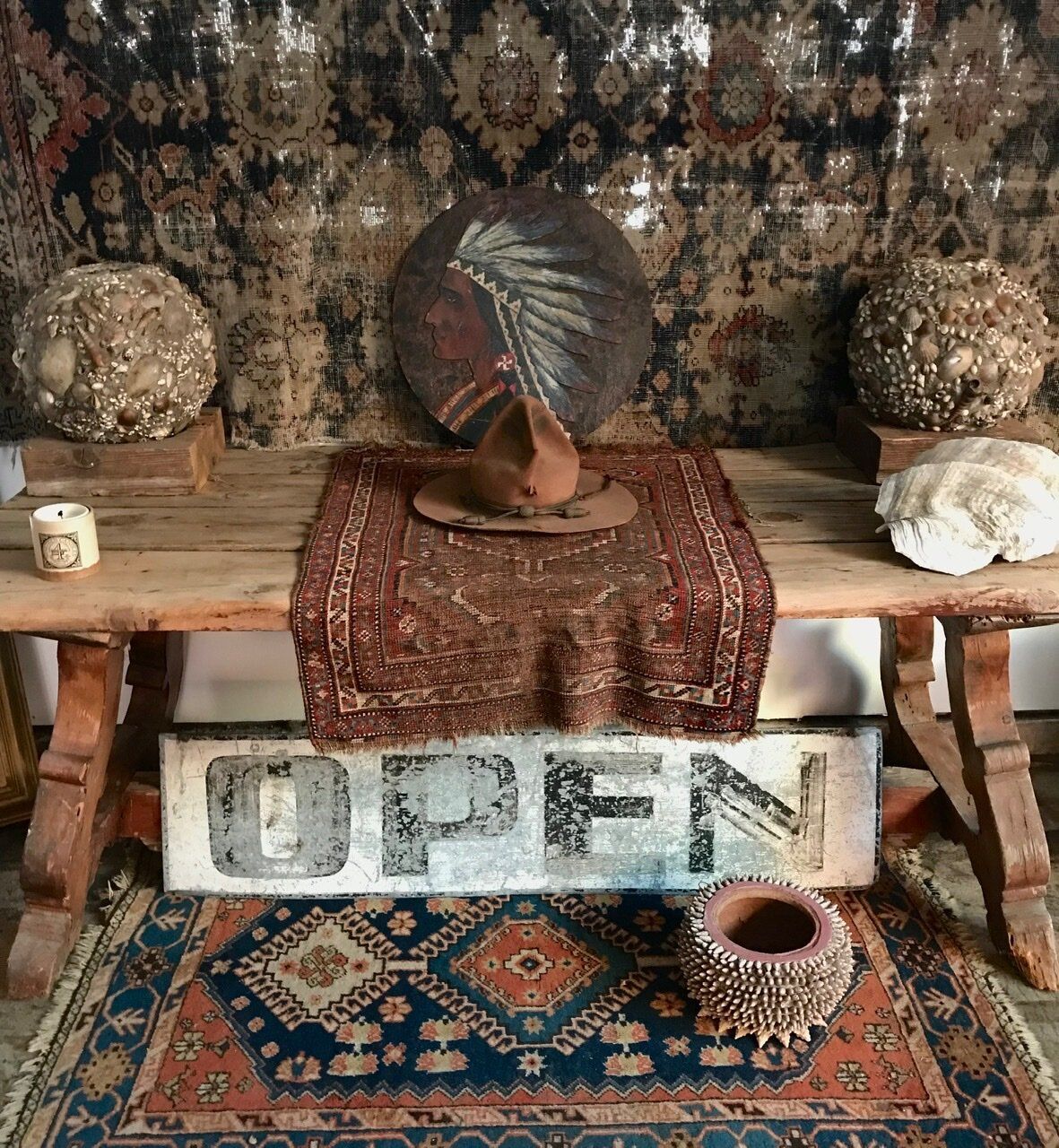 At a converted gas station-turned-vintage-paradise just past the main drag in bucolic Ojai, California, Owner/maker/curator John Dennis offers an amazing selection of upcycled goods with his own "heady" signature spin.
Since you're probably in Ojai to kill some time anyway, make sure you carve out at least an hour to chat with John, as he's one of the best hangs going.
You might come up to Ojai for his instantly recognizable, hand-shaped hats and end up walking out with said headwear— along with one-of-a-kind native jewelry, vintage dancing-bear-emblazoned army pants, and a patched-up french workwear jacket made of vintage linen.
Or something even better.
A must-visit if you are in Southern California.
In The Field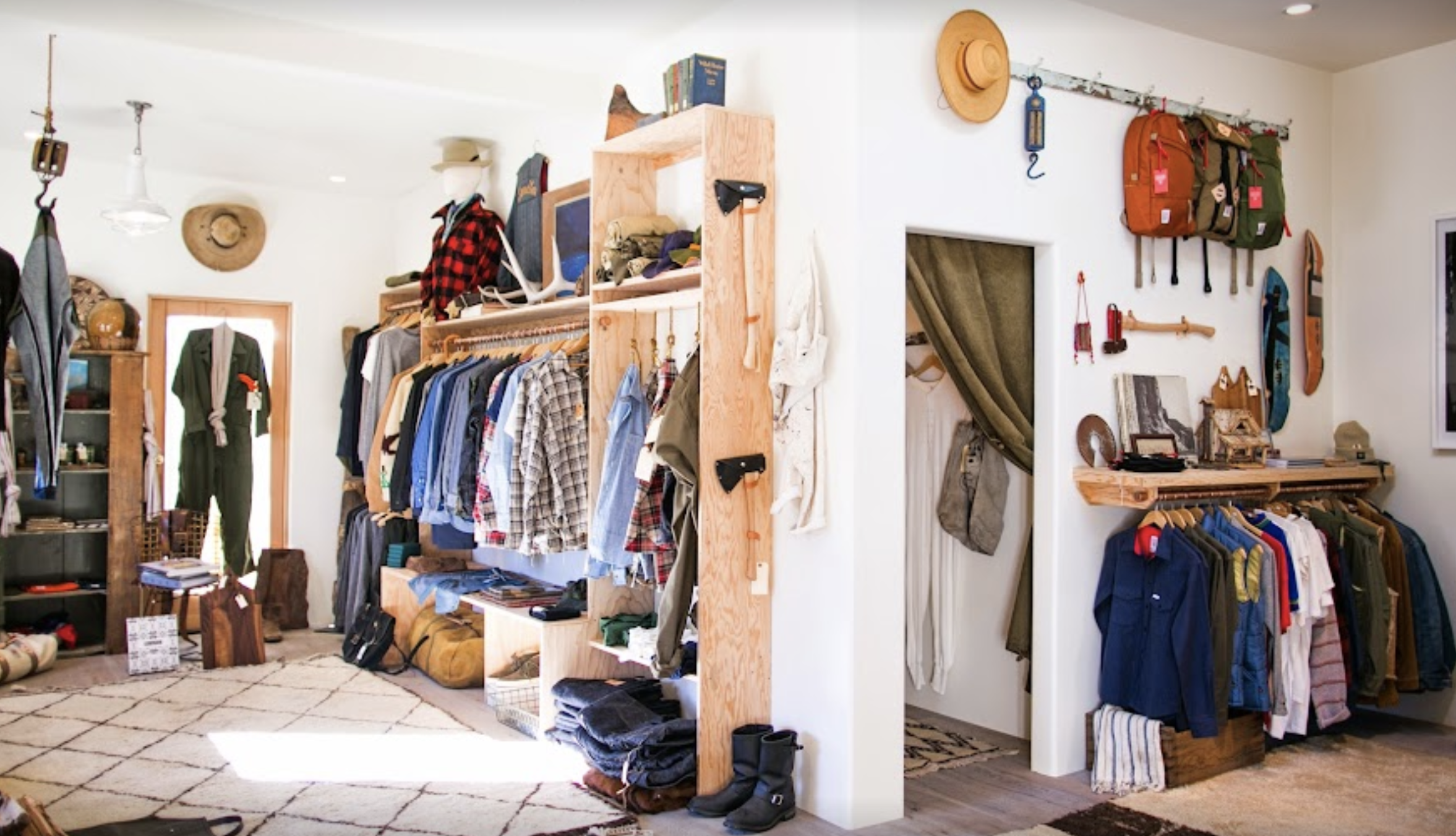 Speaking of unique, this place has its own slice of Cali vibe going, with a nice mix of surf-meets-desert-canyon-chic that is perfectly suited to live in Ojai. The shop serves the entire family, men women and children, but Co-Owner Channon Roe has done a nice job outfitting the men's section with standouts from brands like Mr. Freedom, Battenwear, and Imogene and Willie, among others.
Whether you are about to take on the hiking trails of Ojai, have a surf in Ventura, or cruise over to the local brewery to chill with some shamans, this place will hook you up with the goods to do it all that in.
---
Ventura, California
Ventura is a fun seaside town with a lot of interesting history. It retains some of the beach-down-grit that was so common in the California of yesteryear while enjoying all of the modern amenities of modern times. Compared to its tamer, more refined cousin up in Santa Barbara, Ventura is like your edgy fun friend who can get a little rowdy at times and maybe do some questionable YOLO things. In that sense, it could be considered the quintessential 805 town. Make a stop downtown and check it out, and hit up these branded spots for your men's clothing.
Iron & Resin
From the actual motorcycle in the shop itself to the annual biker-fest hosted by the shop itself, Iron & Resin has full-on authentic USA motorcycle vibes...itself. If you are into hard-wearing, hard-riding heritage styles, this is the place for you.
Iron & Resin has a house brand, and they also carry goods from proven American brands like Red Wing and Schott. For durable goods that will last you for years, this is the place.
The Patagonia Store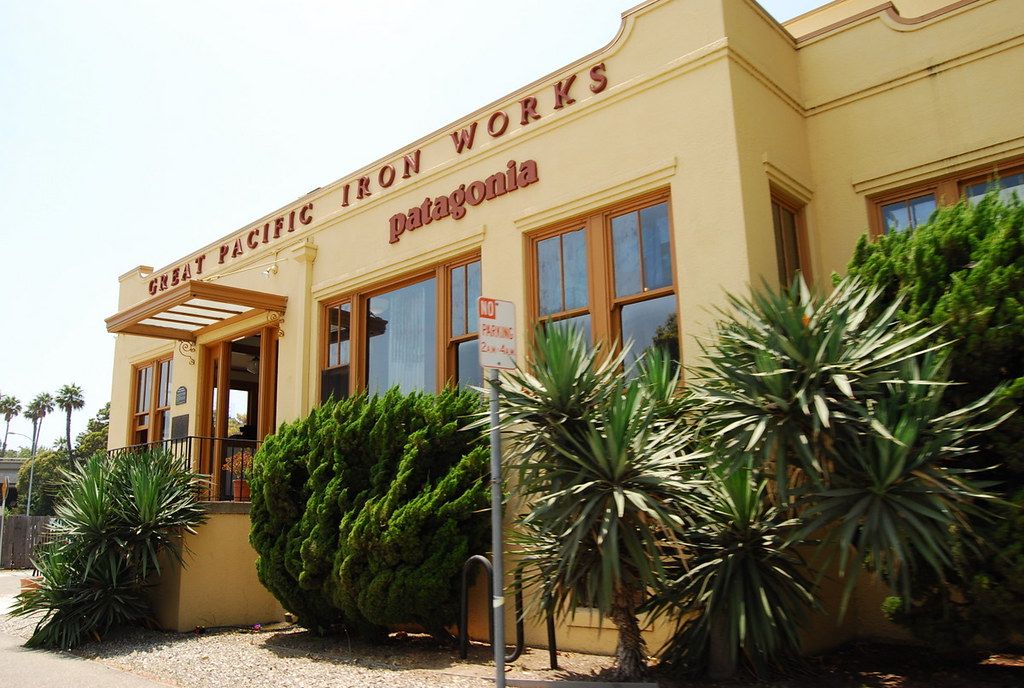 Patagonia is the (unofficial) favorite brand of Ventura and Santa Barbara, and the Patagonia store, located at the original Great Pacific Iron Works and current headquarters of the brand, is a must-visited in Ventura to get your outdoor or everyday gear. There are many shops in California that carry Patagonia, but the selection is second to none here (obviously).
As an extra bonus, make sure to check out the
---
Montecito and Santa Barbara, California
Montecito is one of my favorite places on earth, and it's gone from a men's shopping wasteland to a veritable hotbed of menswear in the last 10 years, thanks to the addition of some great shops. Lucky you! Here's where to go.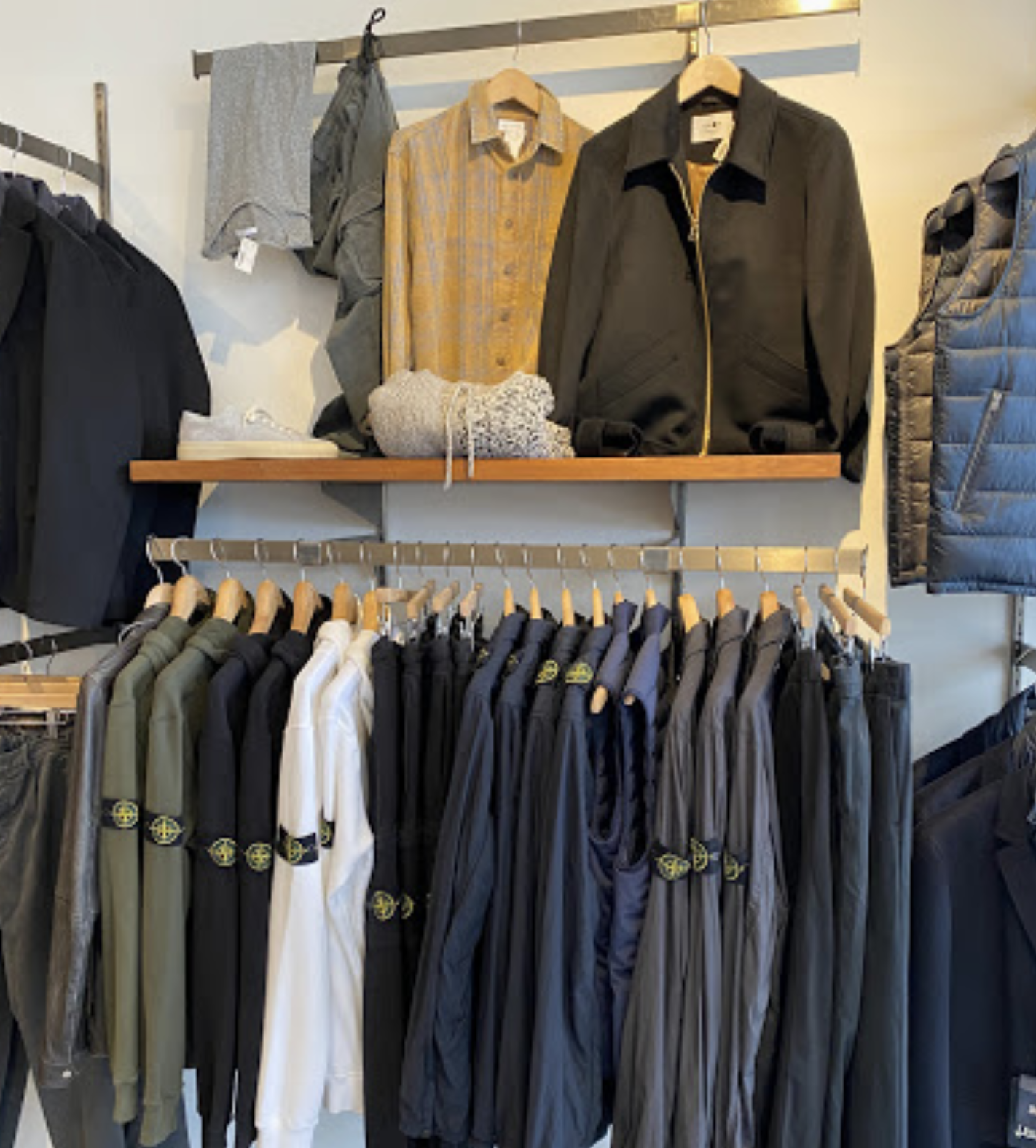 K Frank has everything you need for a modern wardrobe. Although this a unisex shop with a modern (non-heritage) vibe, they have some incredible stuff in here for guys looking for a great contemporary wardrobe.
Stop by this Coast Village Road shop for some really smart menswear staples from brands like John Elliot, Common Projects, Isabel Marant, Stone Island, APC, Presidents, and other casual and luxury brands.
Upstairs At Pierre Lafond - Montecito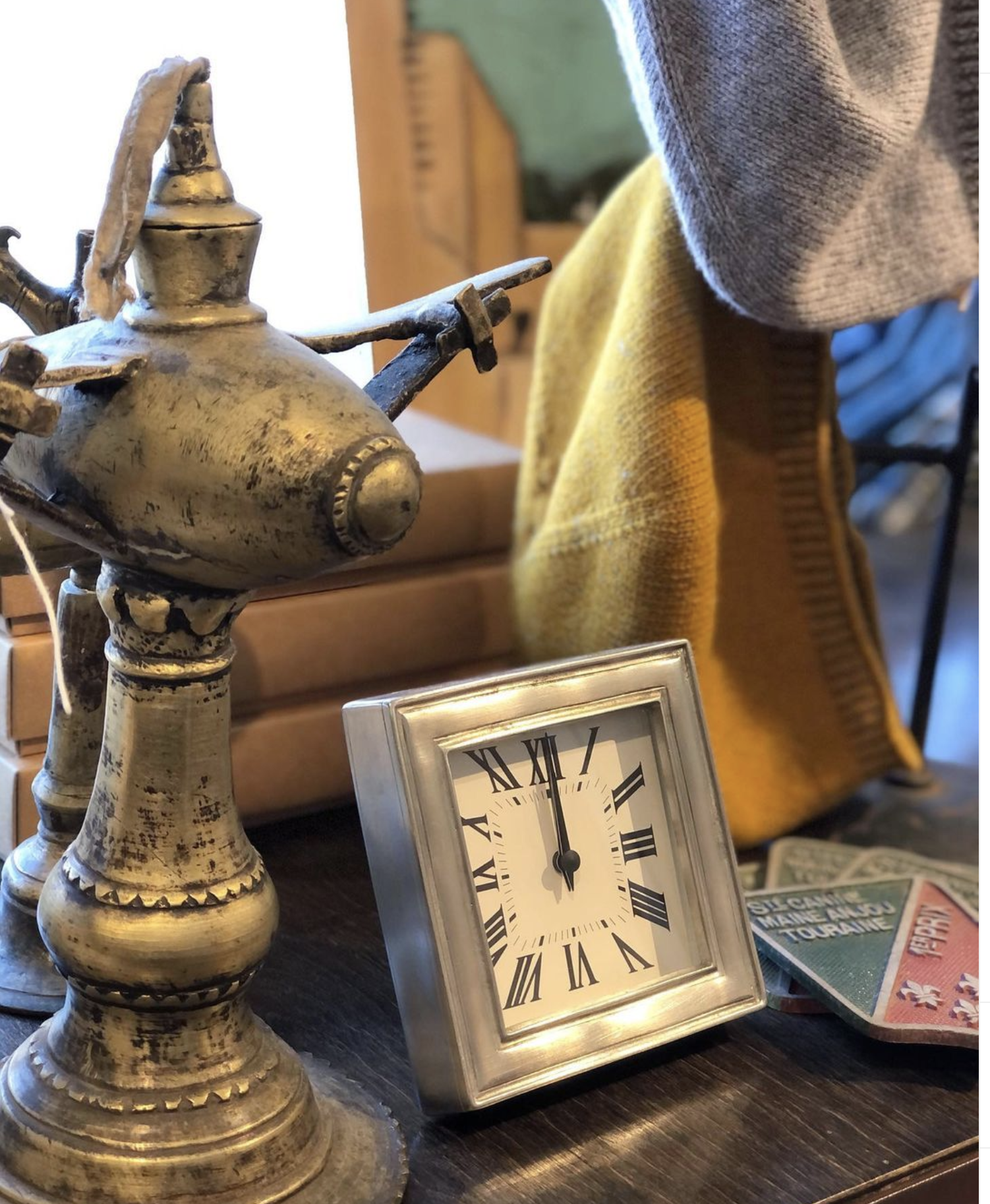 Above a popular bakery in Montecito's "Upper Village" is a small boutique shop that carries home goods, gifts, and all kinds of other random stuff. A first glance, it seems like the kind of place your rich aunt from Scottsdale might go shopping for some bookends for the spare room. But do not be deterred! A short walk (We're talking three or four strides) takes you into the back of the shop, to the menswear section, and oh is it a doozy.
From Paul Smith to Engineered Garments to Circle of Friends to You Must Create, this place redefines the phrase "hidden gem." It's ridiculous how much good stuff I've found here. They've got hats, scarves, leather bags, and brands from all over the world. And after you are done make sure to grab a "Farm Cake" at the bakery below.  A total must-visit if you are in the Santa Barbara area.                                            
Whiskey and Leather - Montecito
Whiskey and Leather has an eclectic mix of menswear that will help you achieve the California vibe without going overboard. If you are looking for good quality brands that might be a little tougher to get your hands on, try the men's section at this unisex shop. They have a really nicely curated selection.
Ace Rivington - Santa Barbara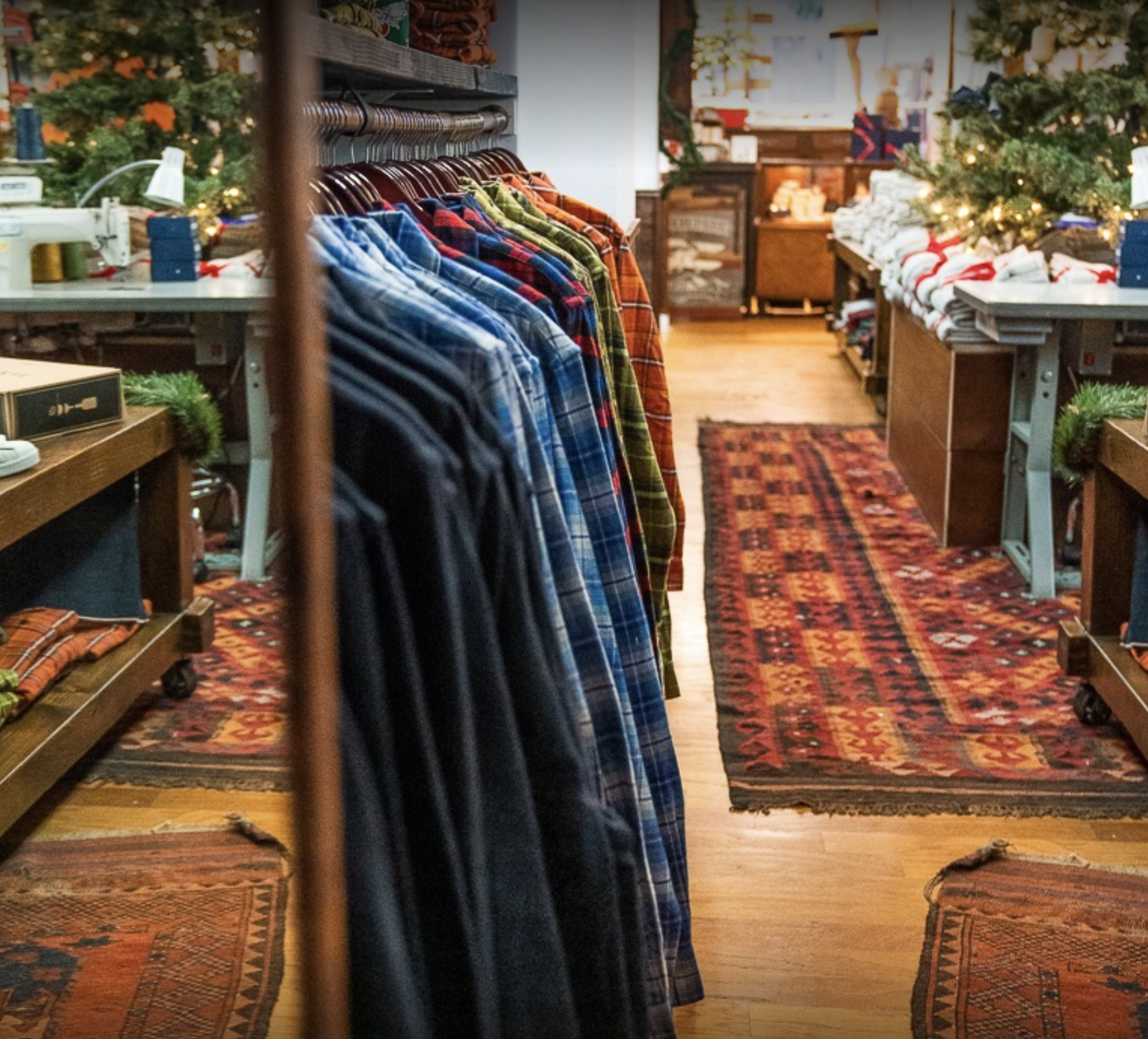 Another in-house brand, Ace Rivington was founded by denim industry vet Beu Lawrence, who used a Kickstarter campaign to launch this fun, accessible jeans brand featuring denim from Italy's famous Candiani Denim.  
If you want to do a one-stop-shop for a solid casual comfortable wardrobe of high quality, this is a great place to do it.
---
San Luis Obispo, California
San Luis Obispo is a fun college town (home of Cal Poly), and it has enough going on in terms of shopping, restaurants, and nature to spend a solid couple of days enjoying yourself. But there are a couple of menswear spots that stand out above the rest...
Office Hours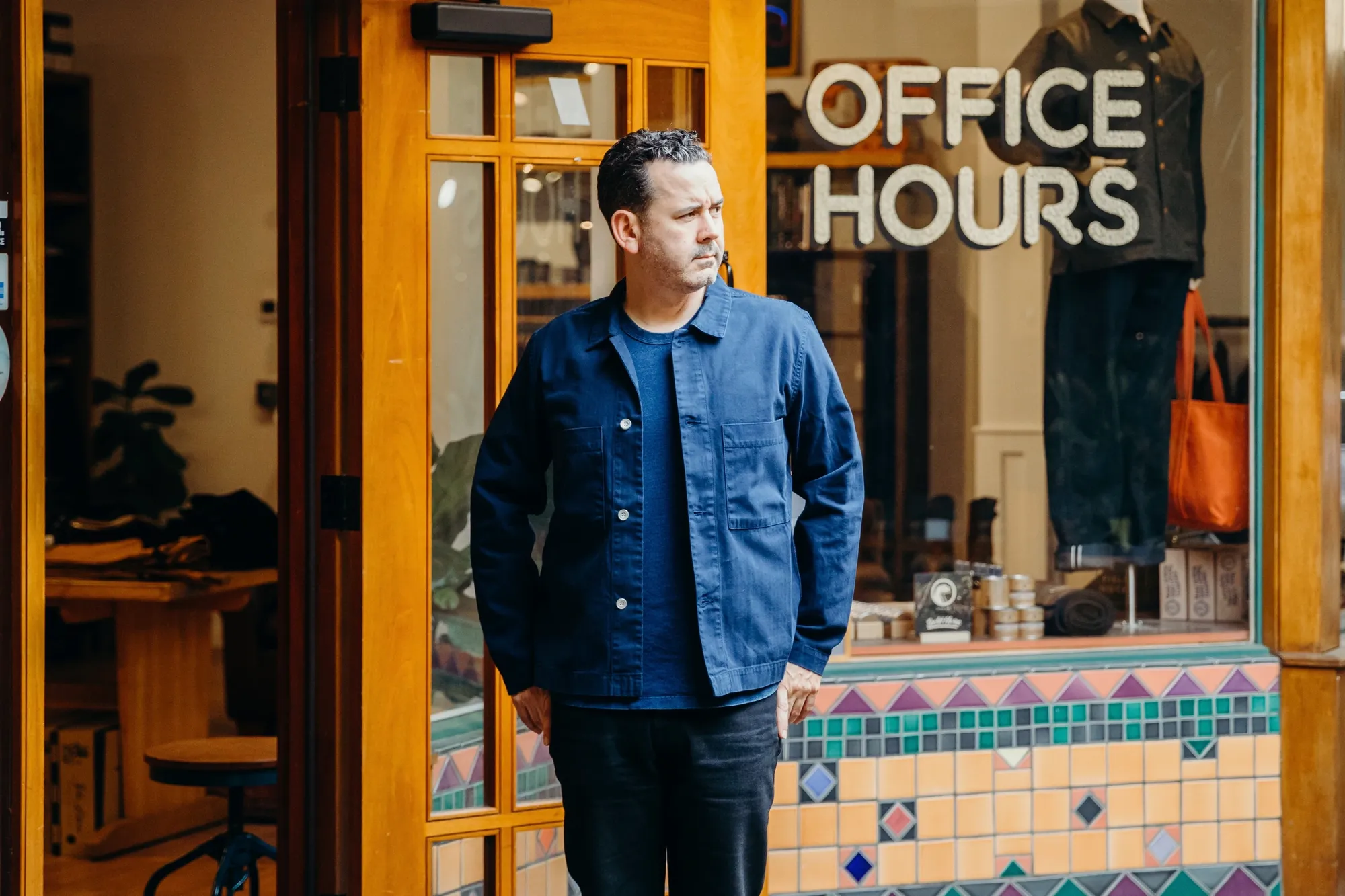 Very knowledgeable and friendly staff and a great selection of heritage, GORP, and hard-to-find Japanese brands. Having this shop in SLO is a real treat for those who like hanging in this beautiful part of Cali.  Owner James Fucillo is quick to drop knowledge and is especially rad to talk to about denim and high-quality, low-fi technical outerwear.
The Ritual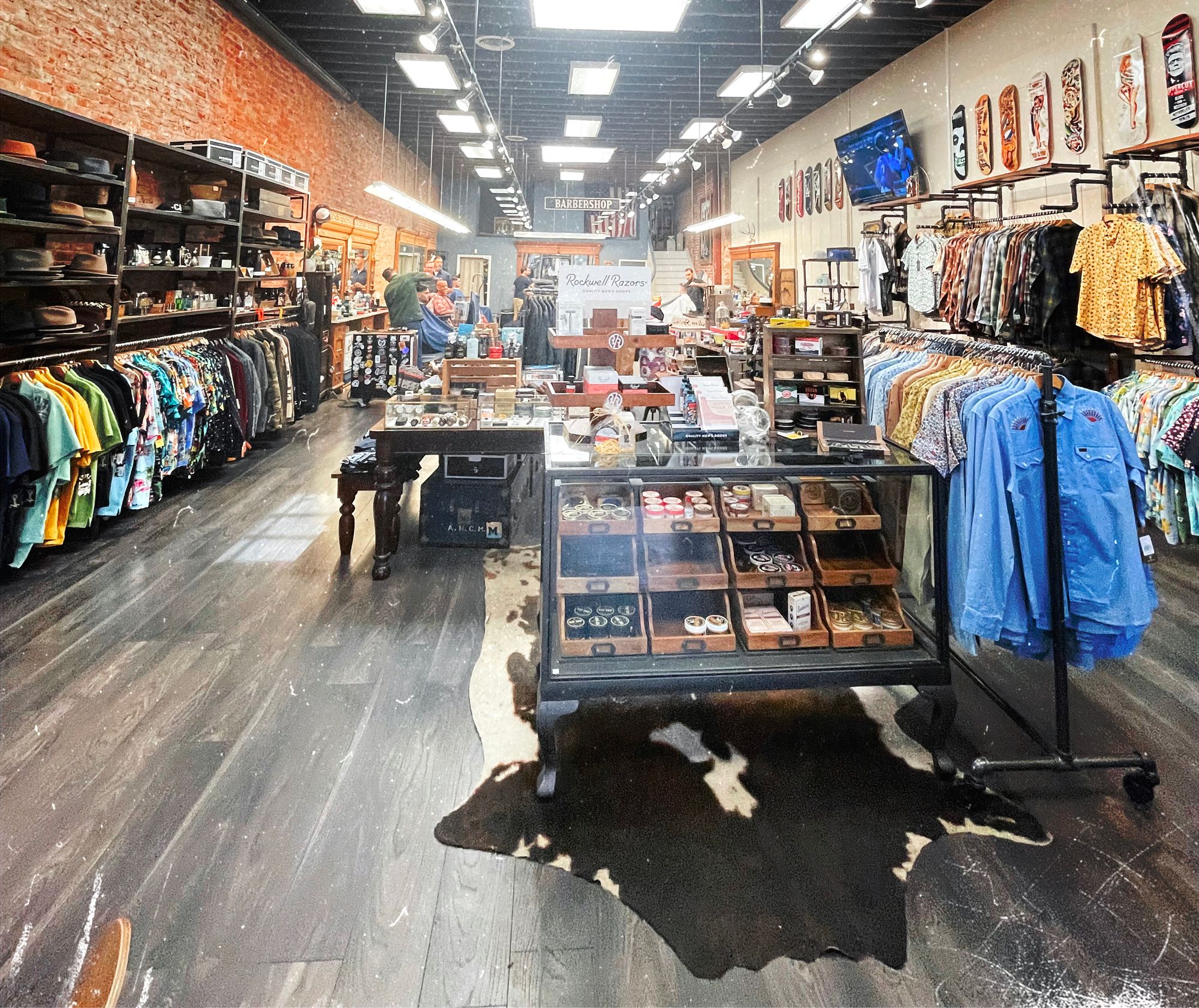 The ritual features a substantial barbershop and a good selection of traditional heritage gear. Pendleton shirts, Red Wing Heritage Boots, and Stetson hats— this is the kind of durable gear you'll find here. What's not to love about getting a dope fade and a new pair of Moc-toes in one fell swoop?
Passport - San Luis Obispo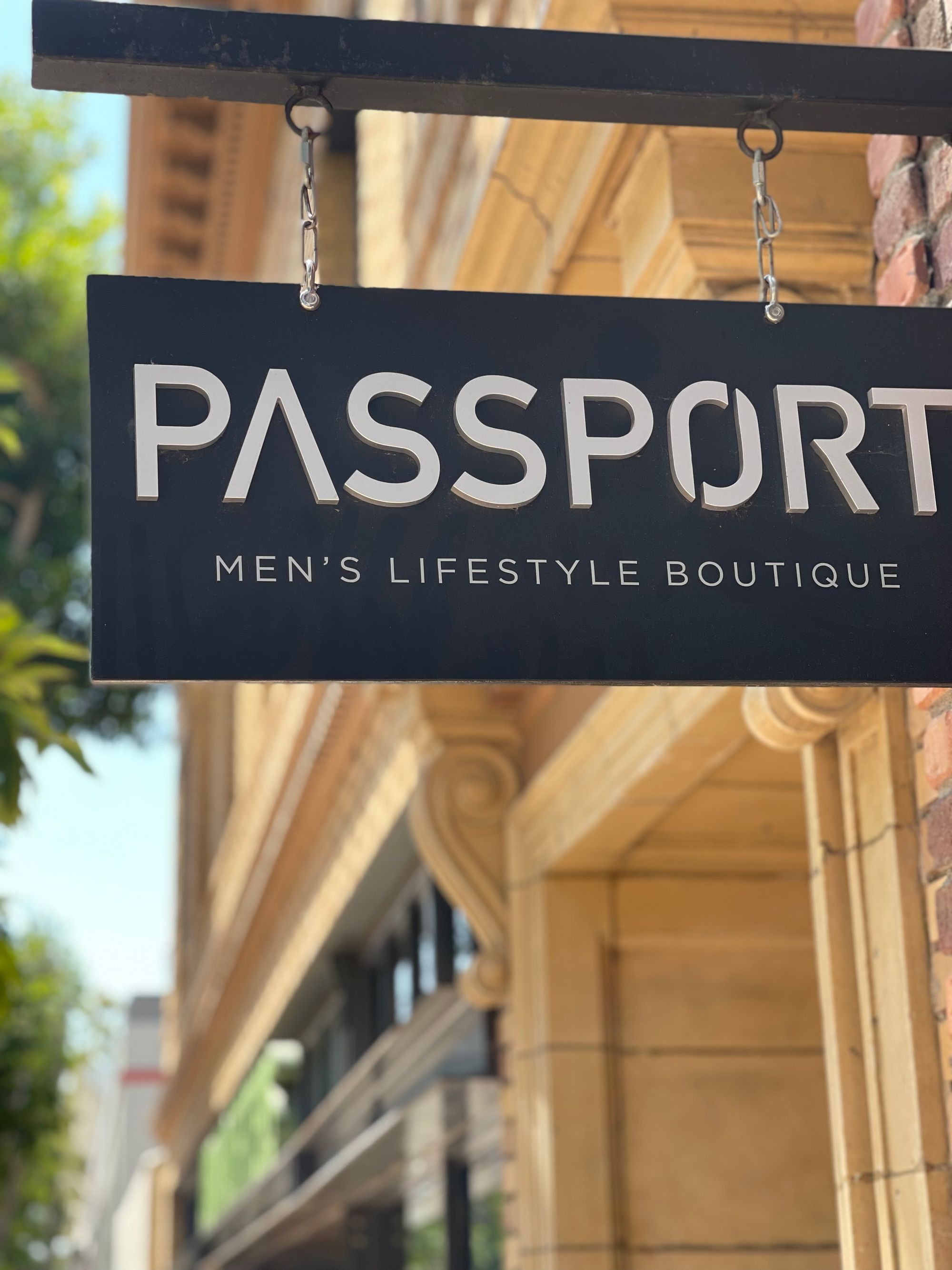 Passport is a streetwear-focused boutique with a good selection for fashion-forward younger gentlemen. If you want to grab something fly from up-and-coming or established streetwear brands, this is a great place to do it. The staff here is friendly, low-pressure, and knowledgeable, so don't hesitate to get hooked up here.
Enjoy your Cali trip! 😎