Asheville is a fun, easy city with enough going on to make everybody happy. It's easy to get around with a few cool areas to explore. Spend a couple of days here, and it's no surprise that this small city is consistently high on the list of the best places to live in the U.S.
Asheville is also noted for its vibrant arts scene. People here seem modern-yet-laid back, and even though this is "The South", you feel a little distant from some of the more traditional southern culture. The vast 19th-century Biltmore estate is also a noteworthy attraction. This epic manse built by the Vanderbilt family displays artwork by masters like Renoir and is a most captivating place, especially if you like frescoes and fine Victorian furniture.
As for the city itself, it's hyper-walkable and hilly enough to be visually interesting. The Downtown Art District is filled with exhibition spaces, while in the nearby River Arts District, factories have been repurposed into artists' studios, breweries, and places to shop.
My 2 days in Asheville were about as productive as they come (if you consider hunting coffee while people-watching some of the best tattoos I've seen to be productive). I was able to hit a bunch of places with lightning speed since everything is fairly close in this town. However, I didn't skip on hanging out a bit at each place...you know I love to feel some vibe.
There are plenty of great coffee shops in Asheville. And while none of the cafes I gravitated towards roast their own beans, there are some real standouts when it comes to atmosphere, comfort, and curation of quality coffee.  
Here are my favorites:
Rowan Coffee - the best mellow vibes in Asheville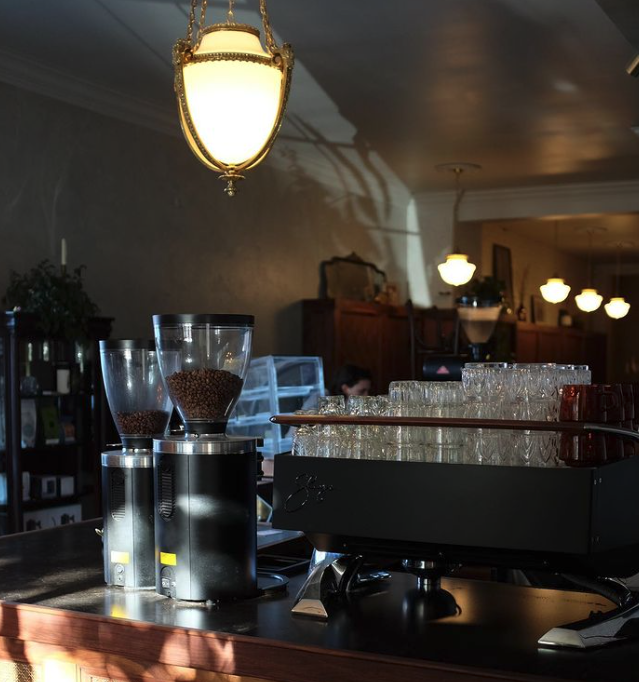 With the name Rowan, this place was destined to be good, and the atmosphere and the coffee here did not disappoint; dark wood-cozy-reading-nook vibes beckon you to stay and bask in the sun shining through the fortuitously-positioned windows. A delectable spot for a midday meeting or for rendezvousing with your sweetie.
To add to the charm, the baristas were knowledgeable and friendly, and they turned me on to new roasters, Hex and ILSE. With an easy downtown location, I can see Rowan being a favorite of professional creatives who want to spend a few hours drinking coffee and getting stuff done.
66 Broadway St, Asheville, NC 28801
High Five Coffee - the best early morning spot in Asheville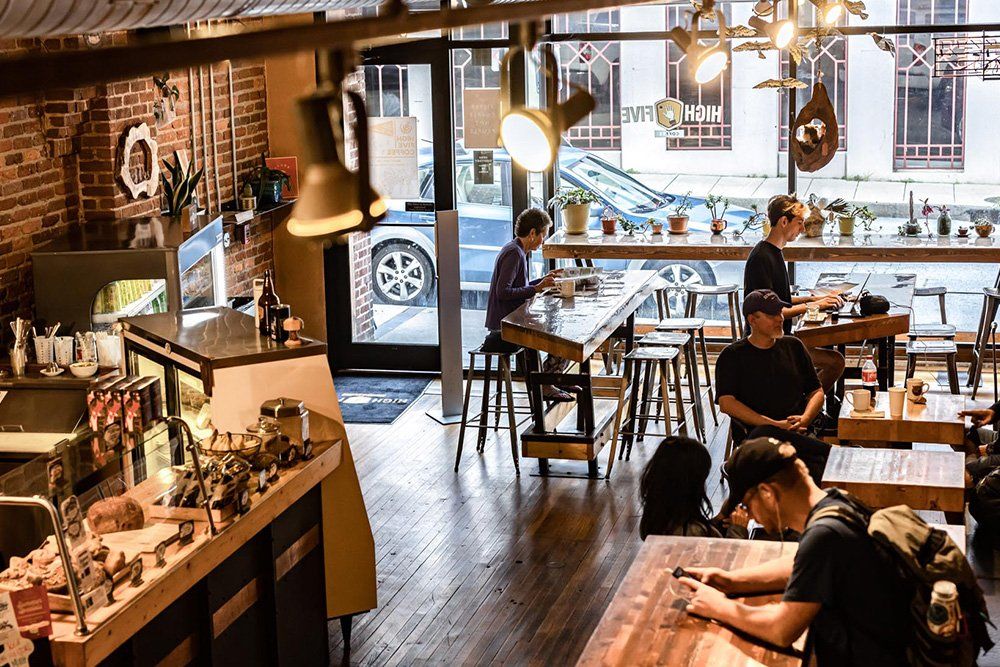 High Five Coffee Roasters was the downtown spot I hit early in the day, and they hooked me up with a nice cold brew. Word on the street is that this local's favorite has quickly become one of the most popular coffee shops in Asheville, and it had similar, I-could-sit-here-all-day-and-read vibes as Rowan. Another great place to read a book or plan your next creative venture.
13 Rankin Ave, Asheville, NC 28801
Farewell Coffee - the best to make a day out of it in Asheville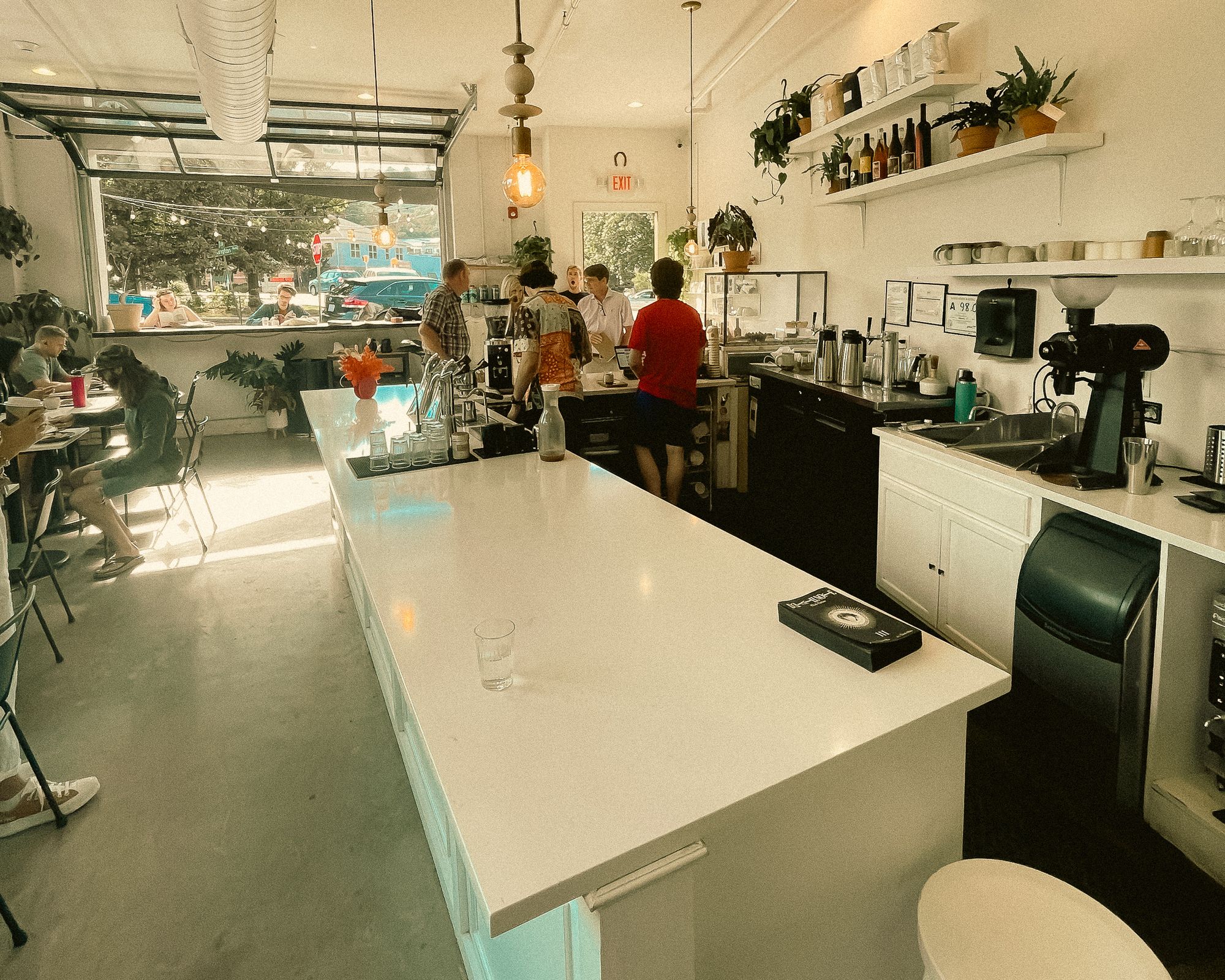 On the other side of the spectrum, vibe-wise, Farewell has the indoor-outdoor-minimalist aesthetic going. With a nice patio and a revolving selection of specialty roasters, I could see myself spending a bunch of time here blissfully typing away on the computer. Farewell is also close to some breweries and eateries, so you can start here and make quite a day of it.
11 Southside Ave, Asheville, NC 28801
Pollen Coffee - the hippest in Asheville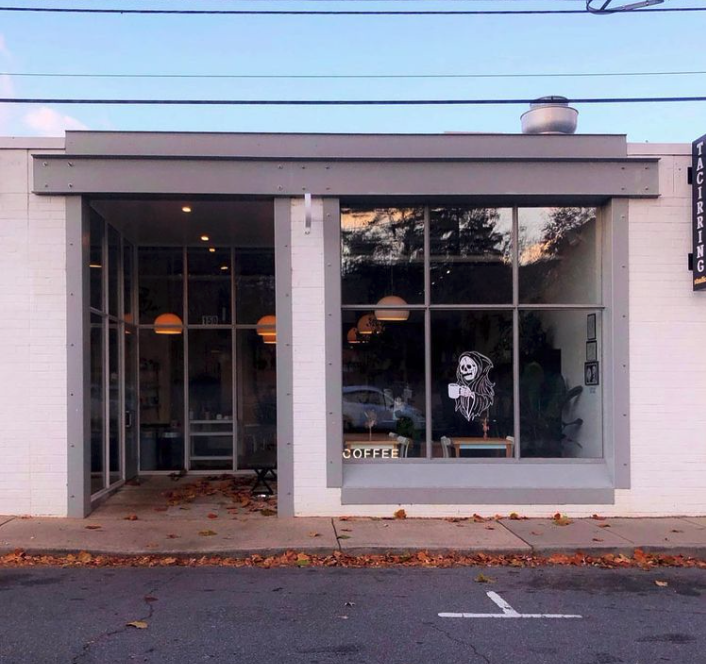 I just ate up the vibe at Pollen. It shares the space with a flower shop, but you know I came for the coffee and it was delicious. Another curator of beans from other places, Pollen was serving up some really excellent specialty roasters including Brooklyn's SEY Coffee and Massachusets-based Little Wolf Coffee and I went back here three times— I was just lapping up the ambiance.  I also merched out a bit here and splurged for a Fellow to-go mug. Kudos to Pollen for stocking some coffee gear I hadn't seen before. Well-played on every level. ☕️
45 S French Broad Ave SUITE 150, Asheville, NC 28801
Ultra Coffeebar - the best artsy river vibes in Asheville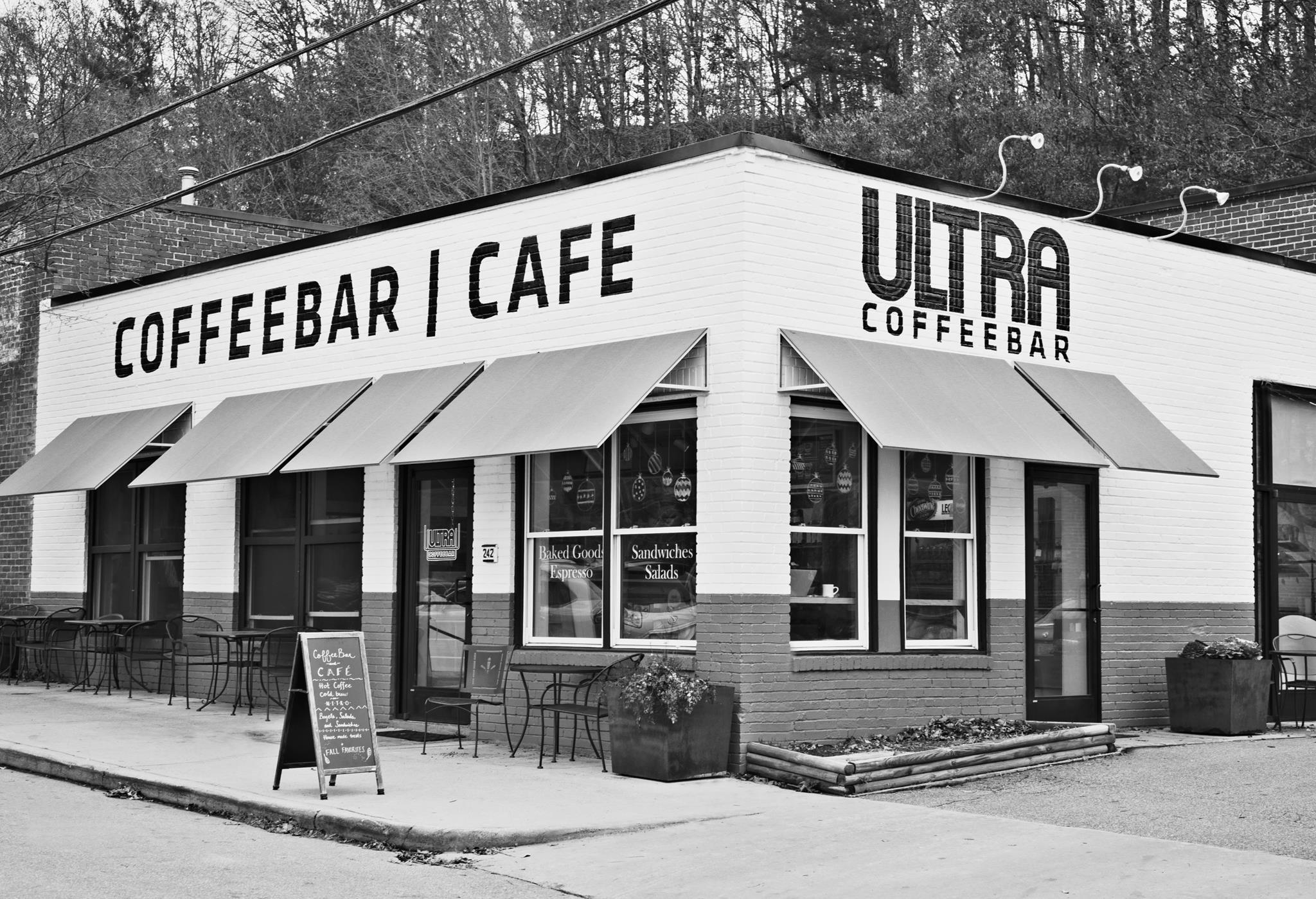 Nestled fortuitously at the corner of the 5 points intersection in the heart of the River Arts District, I have to admit I stumbled across Ultra by accident, proving that you just can't plan for all the good things life might be throwing at you. As it was midday and I was with the fam, I anted up for a couple of specialty tea drinks to go with a cold brew I didn't need, but it all turned out very deliciously.
Ultra keeps it in-state and features beans from North Carolina's Counter-Culture Coffee. If you are over in this up-and-coming area of town, don't sleep on this place— by the looks of it, many of Asheville's finest know exactly where to get their coffee, and that's at Ultra. A great spot for a weekend afternoon fix.
242 Clingman Ave Ext, Asheville, NC 28801
If you need to choose just one of these, here's my ranking:
Pollen
Rowan
Farewell
Ultra
High Five
But they are all fantastic.
Have a Great Time Finding The Best Coffee in Asheville!