What is the Cottagecore aesthetic?
Cottagecore is an admirable, back-to-the-earthy trend that has gained popularity as we seek to reclaim some semblance of the olden days when things were simpler and not so damn stressful.
It is an aesthetic and lifestyle inspired by a less cluttered, more romanticized version of nature, rural living, and traditional crafts. At its best, cottagecore is also highly concerned with using quality fabrics and traditional weaving, tanning, dyeing, and pattern-making techniques.
Where does "Cottagecore" come from?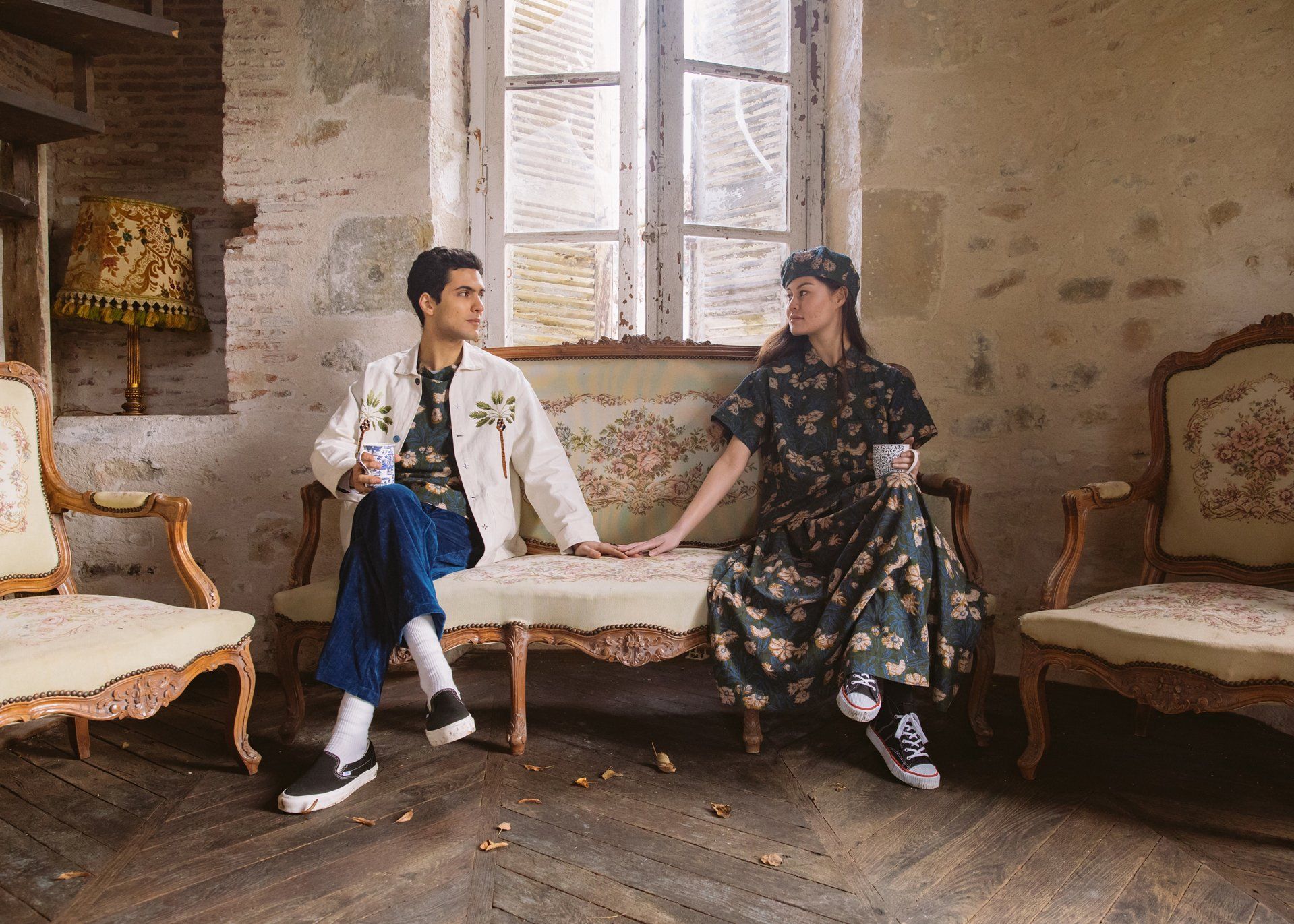 The term originates from the cottagecore interior design movement, which creates interiors that evoke a slower, more thoughtful way of life. The idea behind cottagecore is to embrace the simplicity and inherent sustainability of nature while restoring traditional crafts and ways of living.
The trend of cottagecore clothing for men is based on the same ideals, with a focus on comfortable, sustainable pieces made of natural, traditional materials like linen, cotton, and wool.
The clothing tends to have a vintage-inspired look, often featuring earth tones and neutral colors, as well as floral patterns or prints of animals or nature scenes.
Cottagecore clothing for men typically includes cardigans, sweaters, trousers, shorts, loose shirts, and jackets made of natural materials in natural colors. Accessories such as straw hats and simple, crafy metals are also cottagecore staples.
Cottagecore and sustainable manufacturing
In the cases of the most discerning cottagecore brands, natural dyes, environmentally-friendly manufacturing techniques, and locally-sourced labor provide the perfect physical encapsulations of the spiritual hopefulness of the vibe.
If you dig the cottagecore aesthetic, you will love these brands.
Here are some brands that, while not explicitly marketed as "cottagecore", certainly embody the spirit and ethos of the movement.
Tender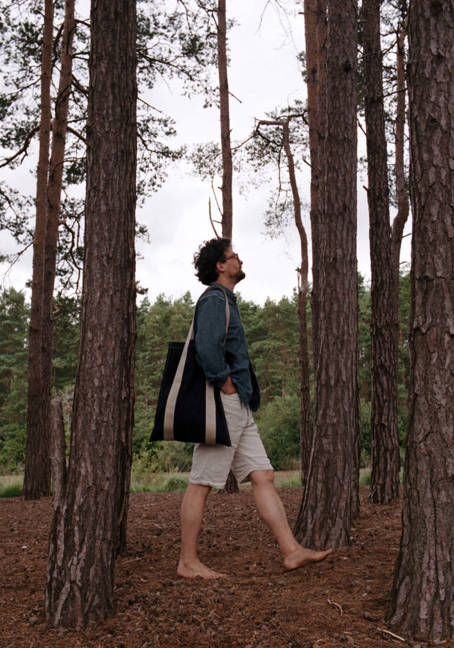 William Kroll is a everything we want a modern-day artisan to be, presenting his vision of antique workwear inspired by the Great British Steam Age. His brand, Tender, draws inspiration from the "tender" - the vehicle that carried coal and water to power steam trains.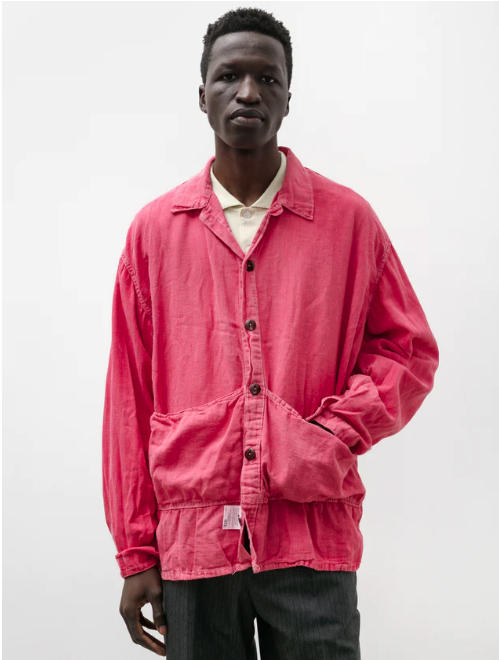 The clothing and objects produced by Tender are crafted from a variety of thoughfully-selected, often vintage fabrics, and are made in small runs in England. Tender's philosophy centers on the idea that the potential of each product is only fully realized through the wear and usage by the owner.
We couldn't agree more.
Inis Meáin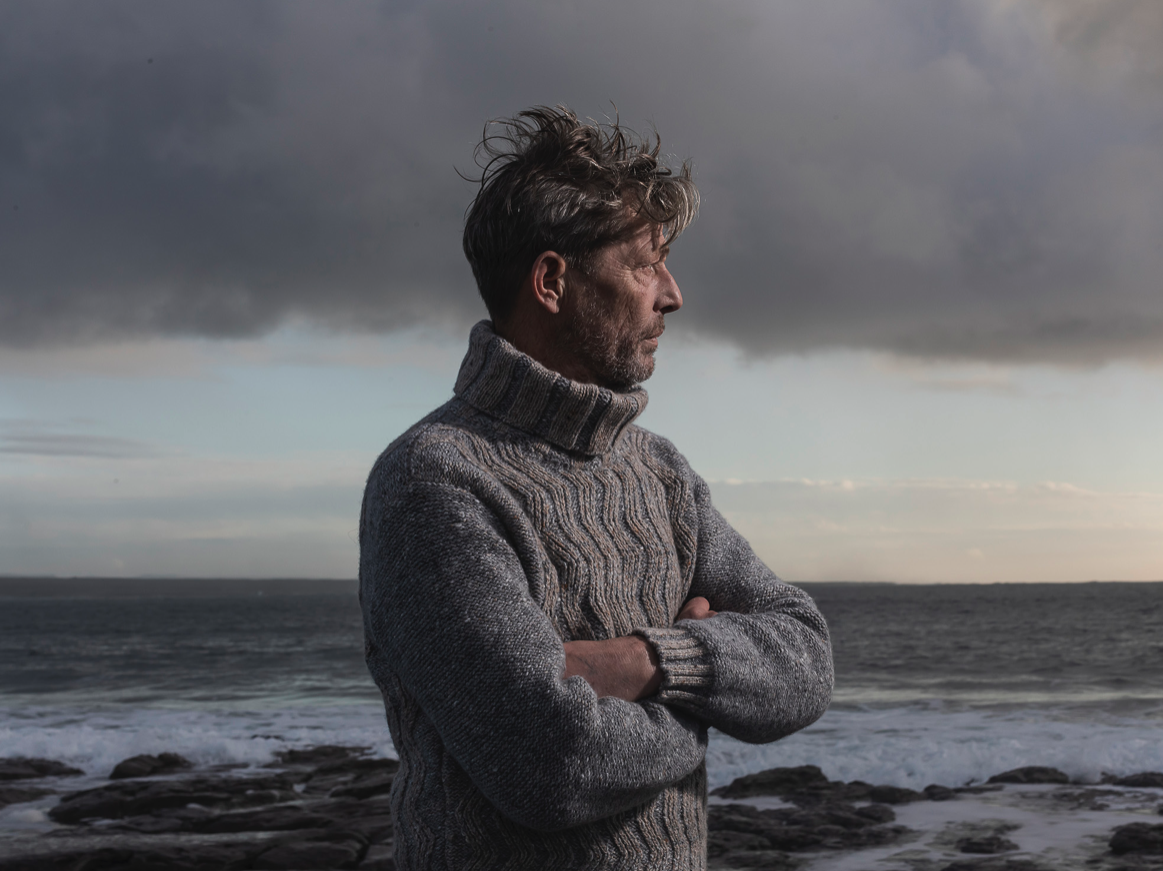 The small island of Inis Meáin, located in the beautiful Galway Bay in Ireland, serves as the inspiration and namesake for a collection of clothing and textiles by the namesake brand that will impress any cottagecore lover who dreams of rock-hopping in coastal Maine while wearing a dope sweater.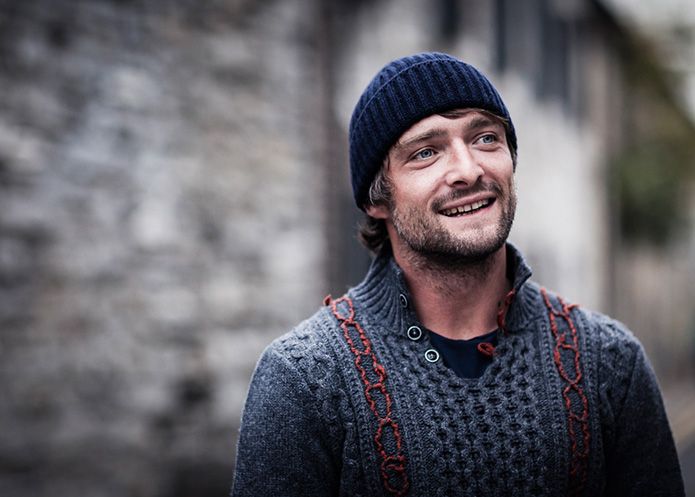 These designs, which feature the traditional Aran stitching techniques passed down through generations, are crafted using only the highest quality yarns to create a look that is both modern and true to the island's rich cultural heritage.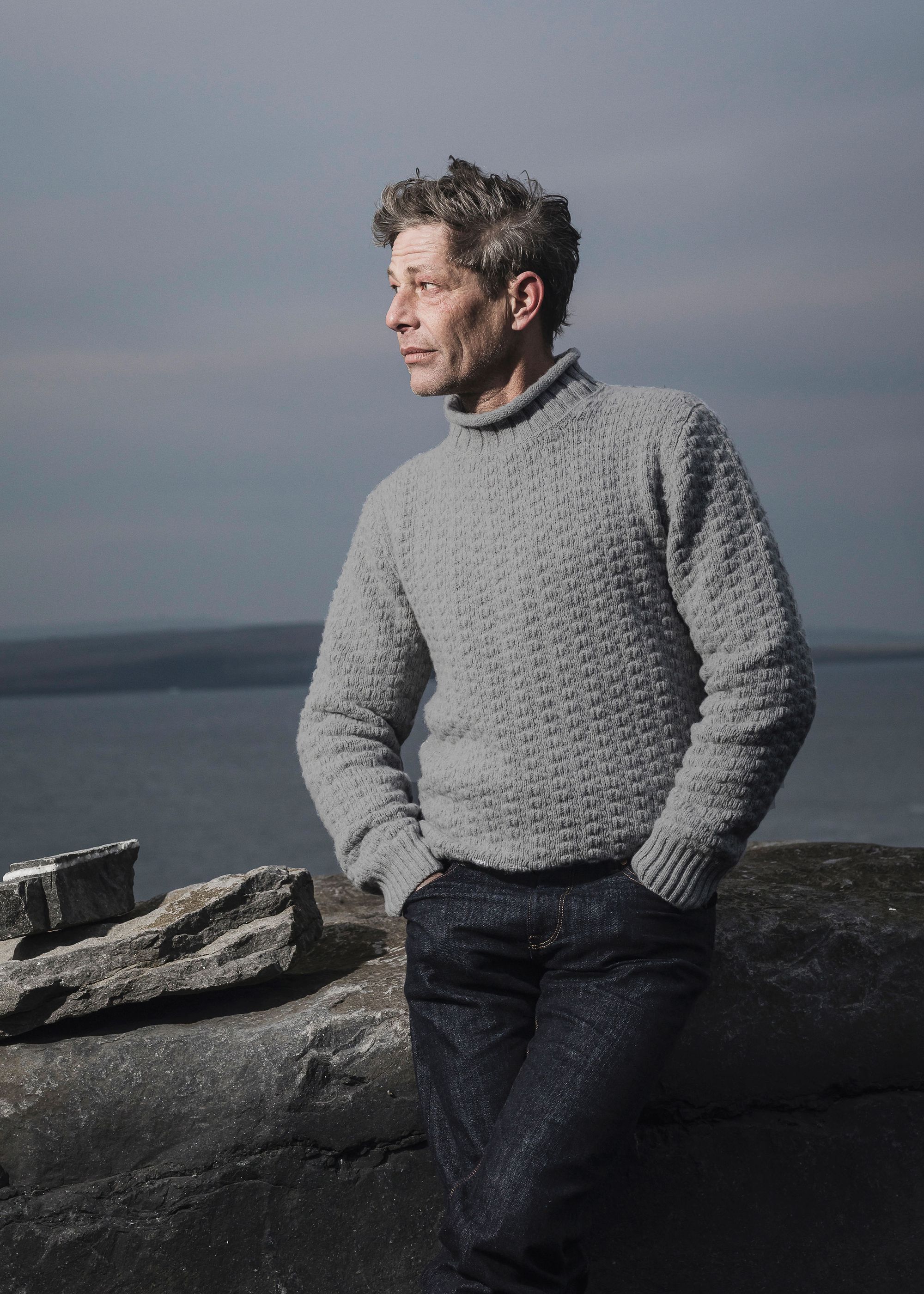 Story MFG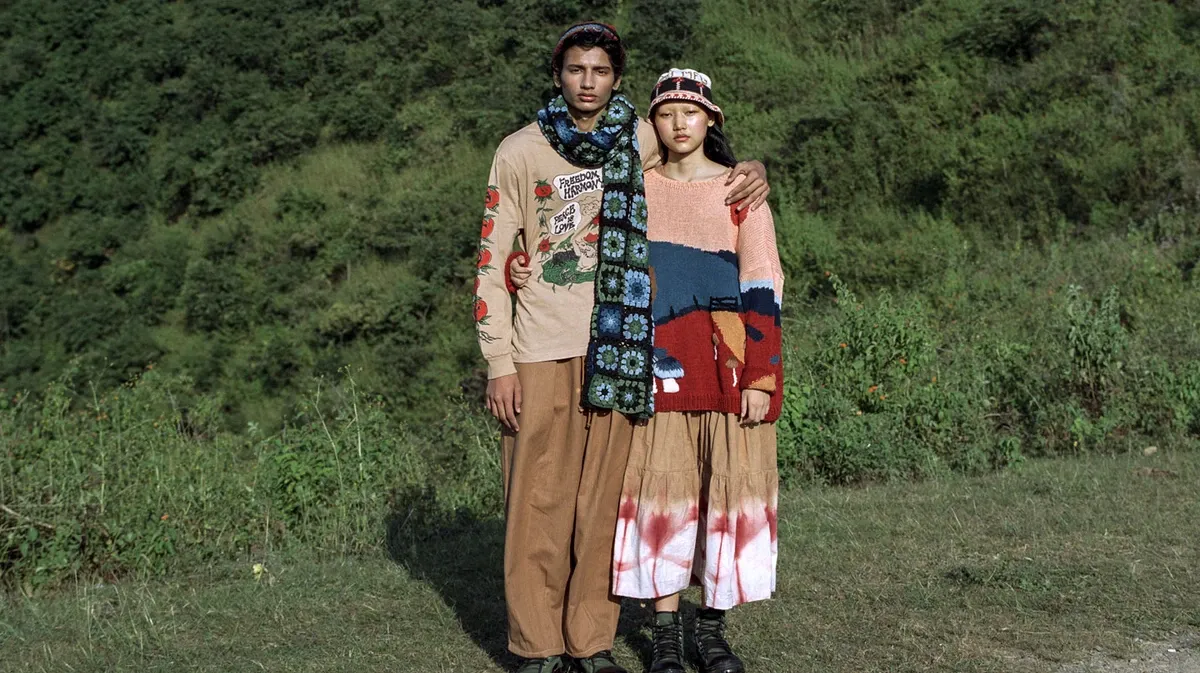 This fun, funky brand has been around for a little while, but it's recently blown up proper stateside as speciality retailers such as Mr. Porter and SSENSE have started carrying it.
Based out of Brighton, England, Story is super-transparent in both their manufacturing and business processes, peeling back the curtain to provide a refreshing look at how their clothes are made.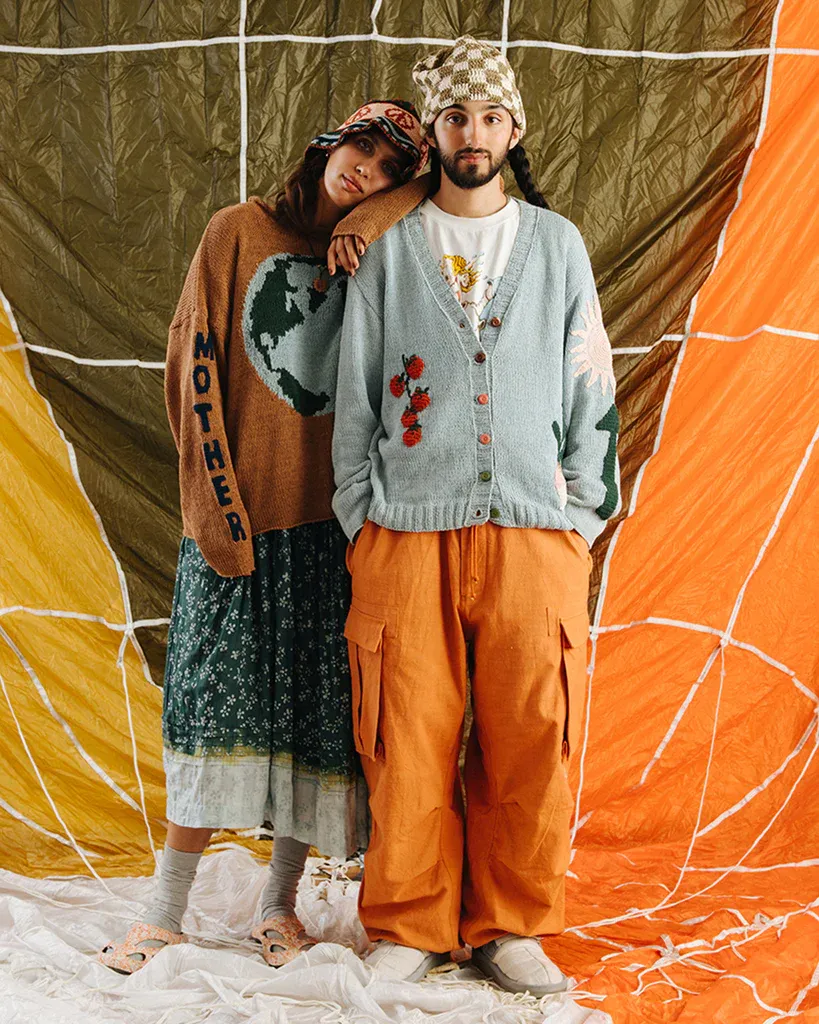 If you want cottagecore vibes that are super creative and super arts-and-crafty, try Story. Here's a great quote from their website that sums up the brand aptly:
"Art and craft are not only beautiful but crucial and important culturally for so many left behind in an ever faster and more automated economy.We aim to bridge the gap between these worlds and both promote artistic practices and foster new ones in places where people have been marginalised."
---
Get Story MFG here:
Where to get Tender:
Where to get Inis Meáin: