When it comes to jackets, there is a proverbial sea full of fish, with a fisherman's bounty of styles to choose from.
Many brands are doing truly excellent interpretations of both modern and classic styles. But all that choice can lead to indecision and confusion.
So let's cut through the mass of options so you don't end up looking like a dead fish floundering among a beach full of dapper gulls. Here 4 jackets that I can guarantee will put you in the upper echelons of coolness in a variety of situations, Poseiden's beard be damned.
RICK OWENS/DRKSHDW BOMBER JACKETS
Bomber jackets look good on everybody are can be both the staple of a minimalist wardrobe, or a solid go-to for the clothes hound who has it all.
My favorite bombers are the Rick Owens/DRKSHDW versions, with a unique fit and subtle details that immediately distinguish these as high-quality pieces. Rick bombers feature longer sleeves, and a slightly elongated body to achieve the luxurious, advent-garde vibe that Owens is so famous for pioneering.
Although the Rick jackets are my personal favorite, many brands are making bomber bombers, so don't be afraid to find one that is perfect for your body and budges. For boxier fits, see the two options below.
Rick Owens and Rick Owens DRKSHDW manufacture these bombers in quite a few styles and materials, including a hooded version that adds a little post-apocalyptic wizard flair to your style.
Find the one that suits you best.
Additional options for bomber jackets:
VISVIM 101 DENIM JACKET
It's worth mentioning again that Hiroki and the folks at Visvim are masters are recreating classics, adding subtle stylistic elements and increased quality of fabric that give their pieces such a hallowed reputation.
Much like your Rick Owens bomber, the Visvim Jacket will stand out immediately to the like-minded connoisseur.
The denim on these 101 jackets is just lovely to touch, and to wear, and to sleep with as a pillow. Visvim is a step above the rest.
Additional fantastic options for denim jackets:
PATAGONIA NANO-PUFF IN BLACK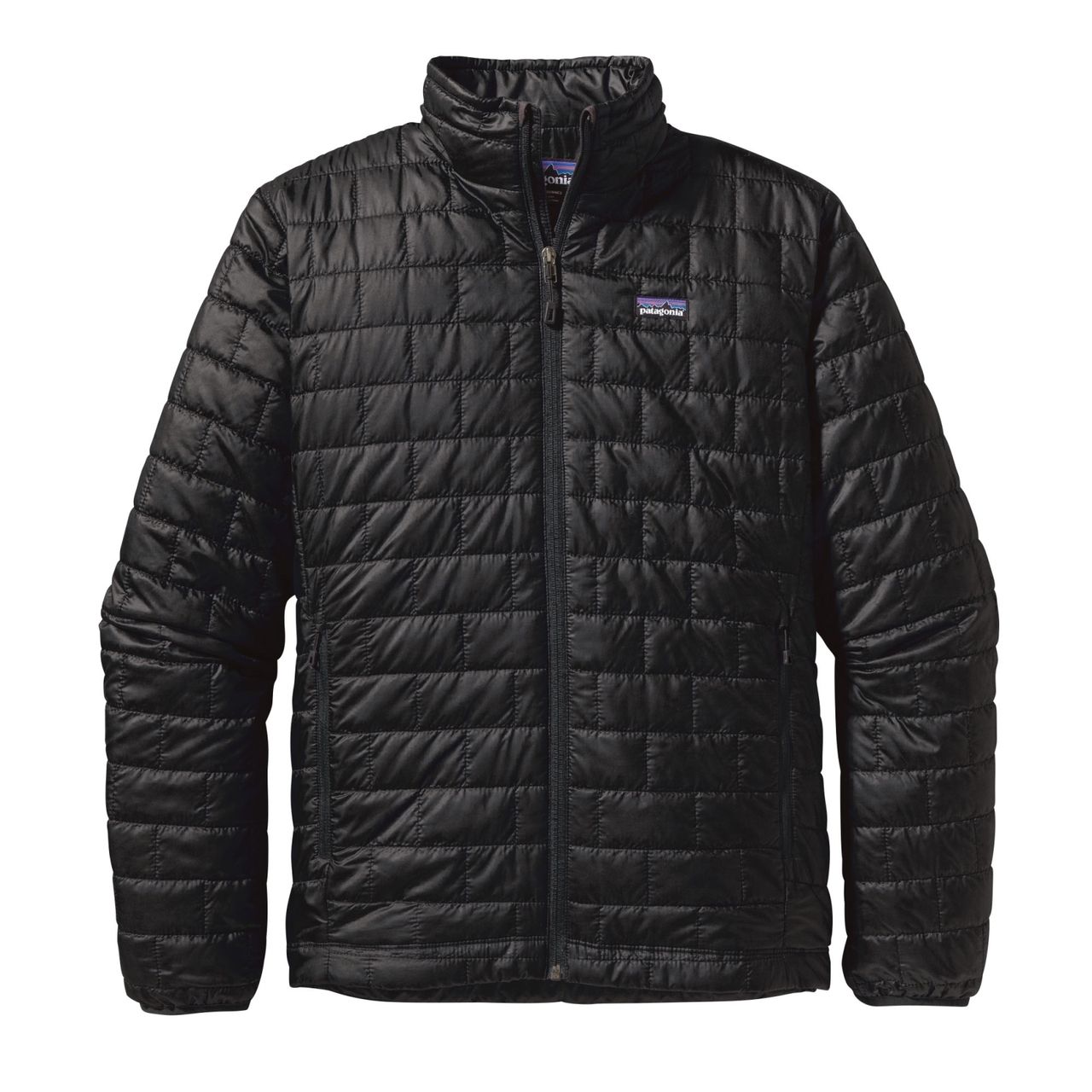 I'll stop short of calling this do-everything piece the official coat of California. But I will say that this great equalizer of a jacket is quite ubiquitous from the beaches of Ventura to the streets of San Francisco.
Everyone from tech-founders to off-duty surfers and climbers, to city-goers and ranchers alike have discovered, the Nano-puff is an easy style slayer that you can pair with almost anything.
Reminder: buy it in black, not in another color. You'll thank me later.
YSL LEATHER BIKER JACKET
Remember that ring in "The Lord of The Rings" that turns people invisible?
This world-renowned jacket is like the polar opposite of that thing— it will get you noticed, and definitely will not turn you into a schitzo goblin if you wear it too often.
There are loads of great biker jackets out there, made by fantastic brands. However, there is nothing like the Saint Laurent biker jacket. There's a reason that rockstars wear these. In fact, there are lots of reasons, and I'm sure you can fantasize about most of them all by yourself.
Other biker jacket brands we love:
Have fun out there wearing your jacket.