If you're a fan of The Big Lebowski, then you're familiar with the infamous White Russian. No, I'm not talking about Putin, Dostoevsky, or even Ivan Drago. I'm talking about the famously strong, creamy cocktail Jeff Bridges' character (The Dude) drinks pretty much every time he's enjoying one of his favorite things– a dull moment.
And while this iconic drink has been around for decades, its modern reputation is still riding the perpetual afterglow of the Coen Brother's cult classic.
Who Needs Lebowski? The White Russian is a Damn Good Drink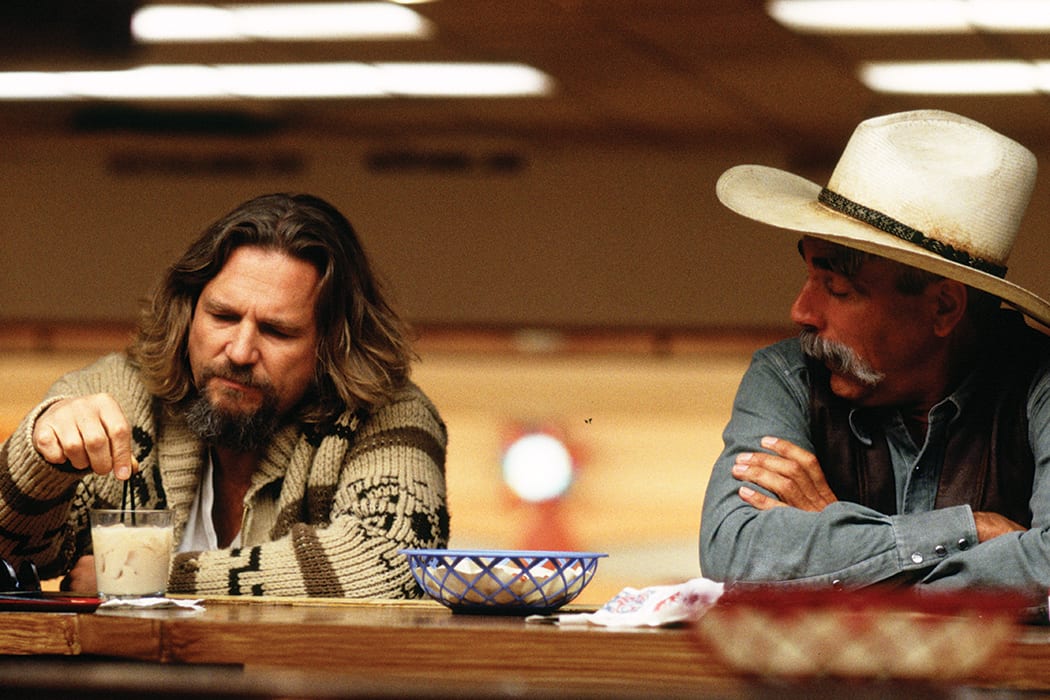 First off, let's talk about what's in a White Russian that makes it so damn yum. It's made with vodka, coffee liqueur, and cream or milk. This combination creates a creamy, sweet cocktail that packs a powerful punch – something The Dude can definitely appreciate. It's like a RRL cardigan in a glass, baby.
In addition to being strong and delicious, The White Russian is also incredibly versatile. It can be served cold (or hot for weirdos) shaken or stirred, and can be gulped like a milkshake or sipped like a scotch – making it great for just about any occasion.
Get crazy and throw some pine needles in there next Christmas. Boom! Holiday drinkola, courtesy of The Dude.
When it comes to White Russians, The Dude Abides.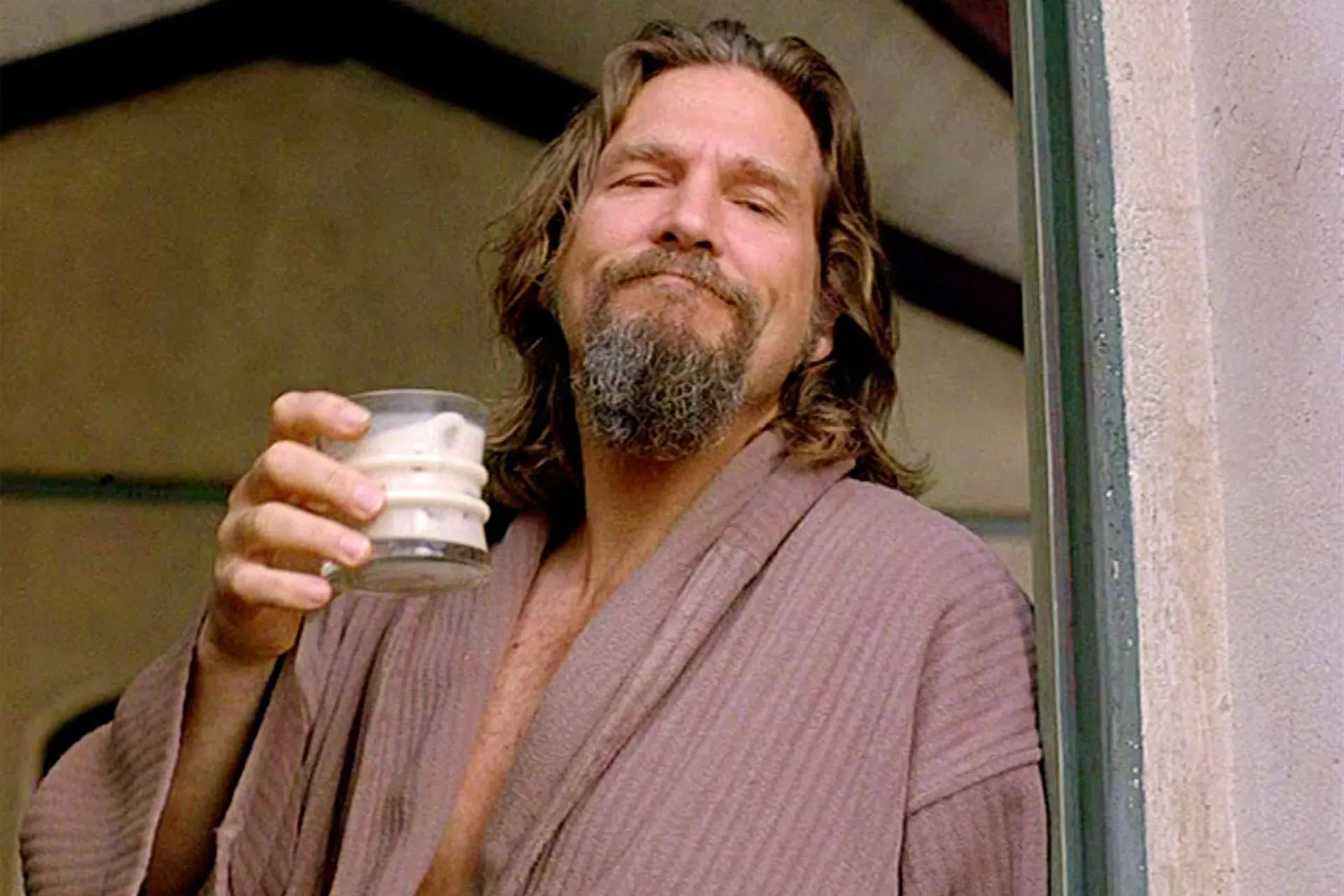 What really sets The White Russian apart, besides being the most delicious drink in the history of the multiverse,  is its association with The Big Lebowski. I defy you to reminisce about this seminal film and not linger upon the image of The Dude ordering another of what Jeff Bridges' character calls "The Caucasian" at the Hollywood Star Lanes.
This iconic appearance of the lactose-intolerant's nightmare drink (and the lasting appeal of the film itself) have kept The White Russian a cult favorite for decades, even as a new generation of film buffs discover the lowbrow-zen approach of The Dude himself.
Enjoy, but enjoy with moderation, lest ye fall prey to a life of sloth and misplaced fatalism:  Just one White Russian is loaded with 590 calories, a heart-stopping 18g of saturated fat, and 33g of sugar.
Make The Dude's White Russian from The Big Lebowski
⭐
Ingredients:
* 1 part vodka
* 2 parts coffee liqueur (Kahlua is the classic option)
* 2 parts heavy cream Instructions:
1. Fill a rocks glass with ice.
2. Pour vodka over the ice.
3. Pour in the coffee liqueur.
4. Top with heavy cream.
5. Stir gently to combine all of the ingredients.
6. Enjoy your White Russian!