Your boy has been road-tripping some childhood haunts, bopping leprechauns on dey heads from Portland on up to Midcoast over to Bangor and back to Downeast Maine, taking in some classic late-summer beauty on an overdue jaunt. Bar Harbor Airlines is toast, but I bought the domain name, player, so stay tuned for the launch of the newly updated airline, it should be ready about 2077 at the latest.
Getting online rights to a defunct airline makes a man tired. And even though your Maine trip probably doesn't involve unearthing a venerable old fossil, you'll need to stay alert as you weave through the hills forests and fields of ‌‌"Vacationland" on your way up to whatever coastal hamlet you're heading to.
It's Maine. Getting lost down a backroad is par for the course, but it's so much easier with a cup of coffee next to you. As the Mainers say, you can't get there from here— so you might as well enjoy a cup of coffee (and a famous red snapper hot dog) on the ride.
Coastal with The Most-al  
Of course, you don't need to be in Maine to enjoy coffee from Maine. I know you like ordering yours online too. From Thomaston all the way up to MDI, these are the coffee roasters I recommend.
Bucklyn Coffee Roasters — Blue Hill, Maine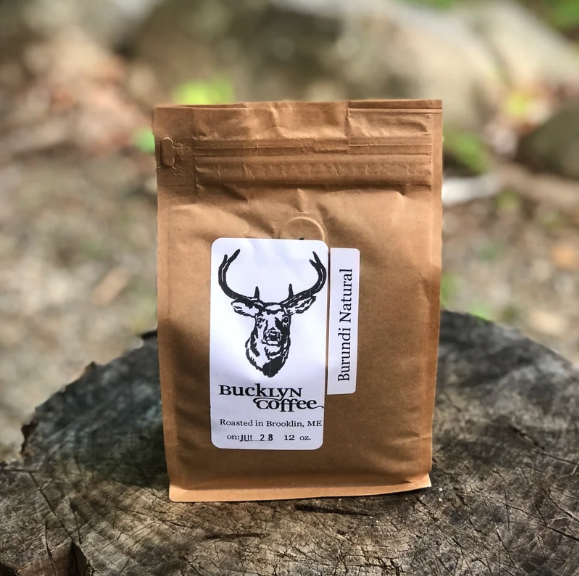 Bucklyn operates out of a convenient, picturesque little building right on Main Street in Blue Hill, Maine. While some of the other coastal towns in Vacationland have become mad oversaturated with visitors and I-guess-you-are-welcome movers-into-town, Blue Hill is still kinda unknown to the populace at large.
But locals and newcomers alike know that for your gourmet coffee needs you can't go wrong with Bucklyn. The beans are roasted in Brooklin (yes, that's spelled correctly) Maine, which is right down the road.
44 North Coffee Roasters - Deer Isle, Maine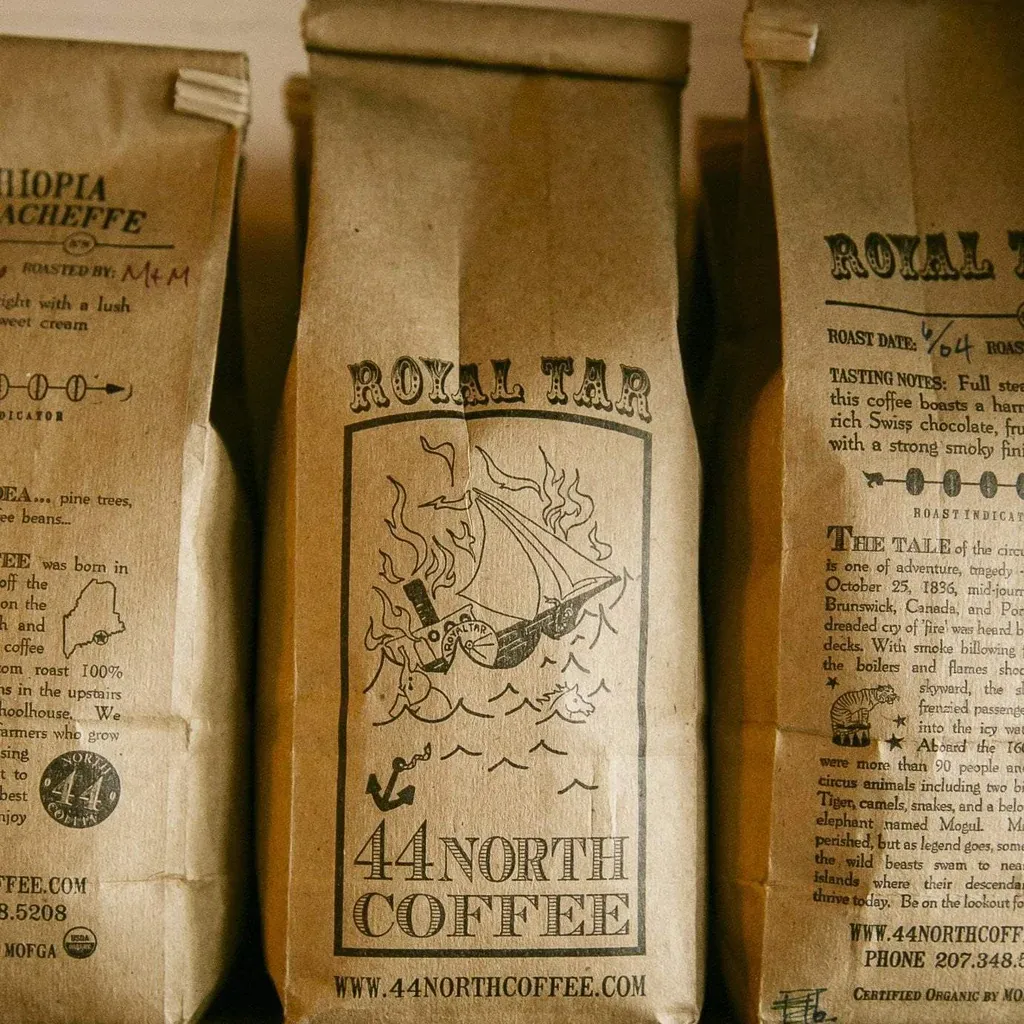 44 North is a perennial favorite of "Downeast" Mainers, but the legend of their boss beans has spread statewide.
Named for their latitudinal position not far from the famed Cadillac Mountain (so Easter it's reportedly the first place in the U.S. to see the sunrise in the morning), you'd be forgiven for thinking that 44 North coffee hails from the famous Bar Harbor/Mount Desert Island, but it doesn't. It's based out of the picturesque Deer Isle, which is just a stone's throw away from the aforementioned Blue Hill.
This is one of the best coffees coming out of Maine, and they do it all fair trade, cause they rock.
Rock City Coffee - Rockland, Maine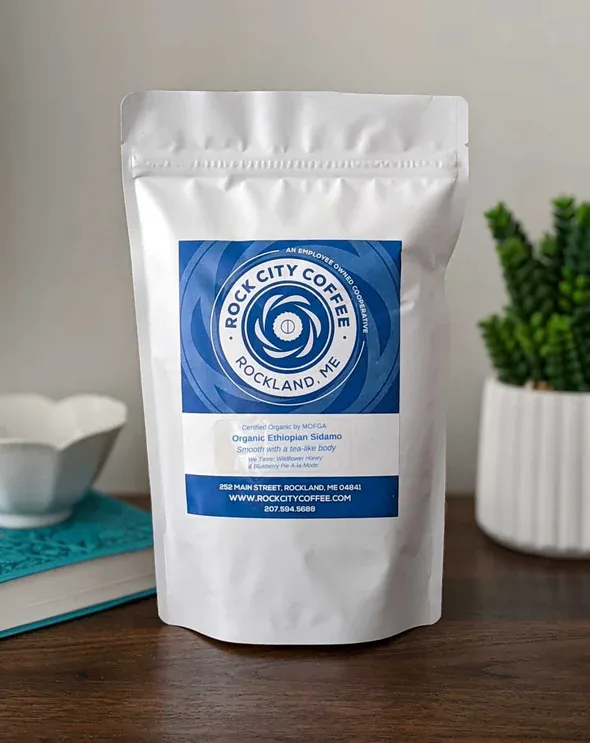 Head on down Route 1 (or if you are coming from the south which you probably are, head on up Route 1) to the charming coastal town of Rockland. Get your Lobster fix at one of the famous shacks nearby, but after that come get a cold brew with me (or with somebody saltier than me) at Rock City, which fuels a whole mess of coffee drinkers from Wiscasset up to Bucksport and on over to Bangor.
This place is employee-owned, and the baristas are happy to chat with customers about their favorite roasts. For visitors to the cafe, Rock City Coffee also offers a good selection of pastries and sandwiches.
And if you can't make it in, order some online.
Downshift Coffee - Belfast, Maine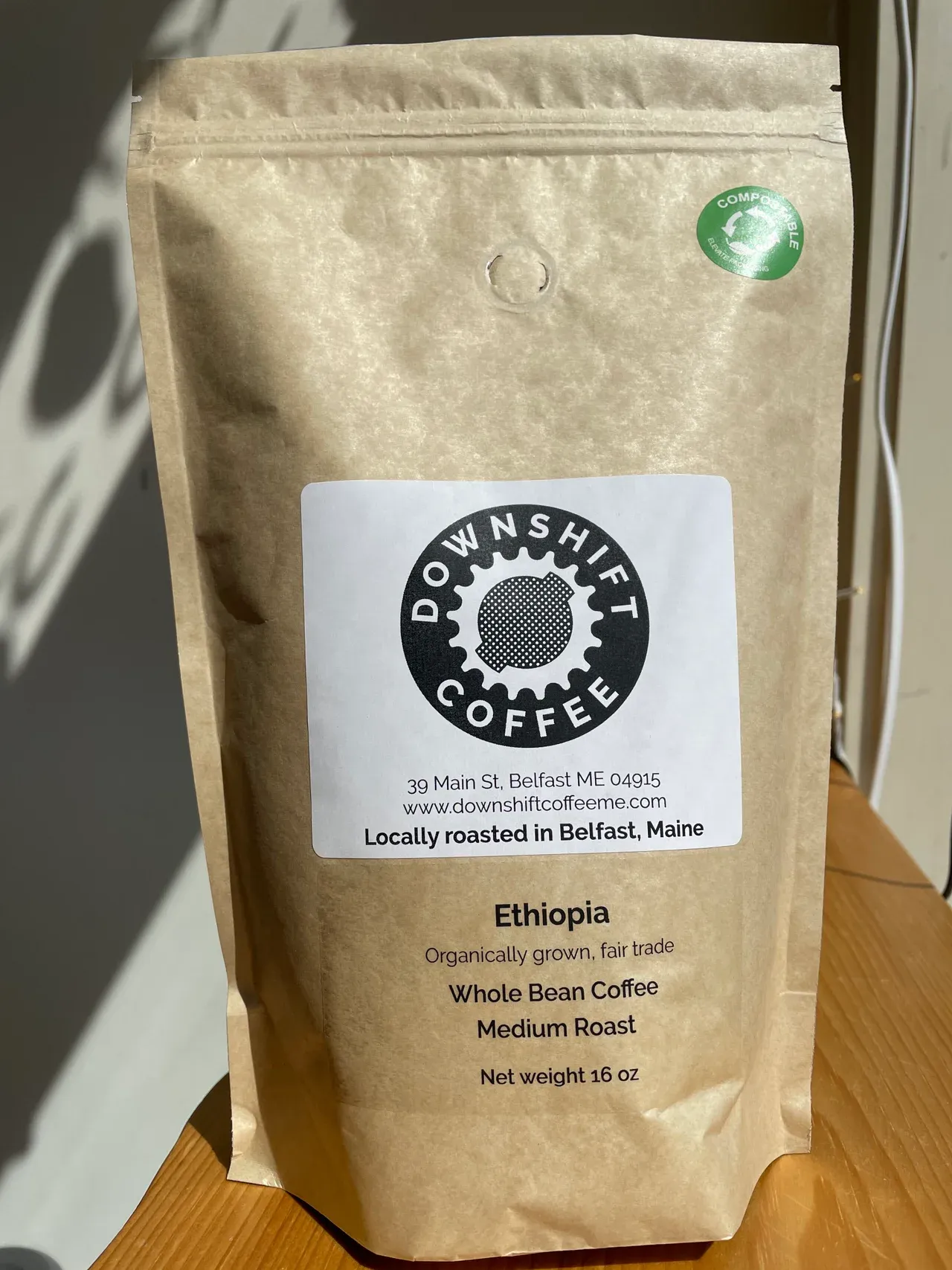 Welcome to BELFAST. I stopped in Downshift right after they closed for the afternoon, but I begged for a coldbrew and they obliged, so they'll forever be in my heart. On a second trip to this prime downtown spot, we sampled some of their fresh roasts and checked out the attached bike shop, CG bikes.
Good coffee, nice cycles, what more can you ask for? Oh, I guess you could ask for organic and fair trade, and Downshift's coffee is both of those things as well.
Farm House Coffee Roasters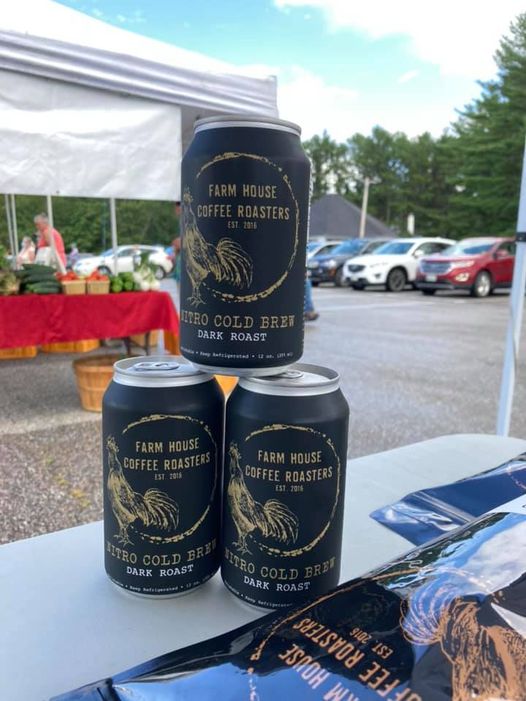 Farm House is a micro-roaster is based out of Winterport, a place you might wander through on your way to Bangor or as you head for the mountains of Western Maine from the coast. Although they don't have a dedicated coffee shop, Farm House is worth ordering from online or picking up at the Bangor Farmer's market.
And if you see Farm House cold brew in a grocery store on your trip, grab some. It's smooth and ultra-drinkable, with plenty of kick— I stocked up on these for my drive from Blue Hill over to Sugarloaf, and it made the drive oh so delicious and energetic.
Enjoy Your Coastal Maine Coffee
Local's tip: if you see an old man walking along the road carrying an armful of old buoys, and he thumbs you for a ride, don't pick him up. Unless you have 6 hours to kill and no qualms about visiting the local dump, the liquor store, his doctor's office, and his cousin who makes lobster traps, that is.
Enjoy your coffee— and your Maine trip.