The French chore coat, also known as a "bleu de travail" or "blue work jacket," originated in France in the 19th century. It was primarily worn by workers as practical clothing for manual labor, designed to be functional and durable.
The chore coat is typically made of heavy cotton or denim and features a boxy fit, large pockets, and metal buttons. It is often worn over other layers of clothing for protection from the elements and the physicaly travails of light work, and for carrying tools and other items.
The French Chore Coat in modern times
In the 20th century, the French chore coat gained popularity outside of the working class and became a fashionable item for both men and women. Today, it is a stylish and versatile addition to casual and streetwear outfits.
The French chore coat has been embraced by various subcultures, including the grunge and hip hop scenes, and has become a classic wardrobe staple for many people around the world.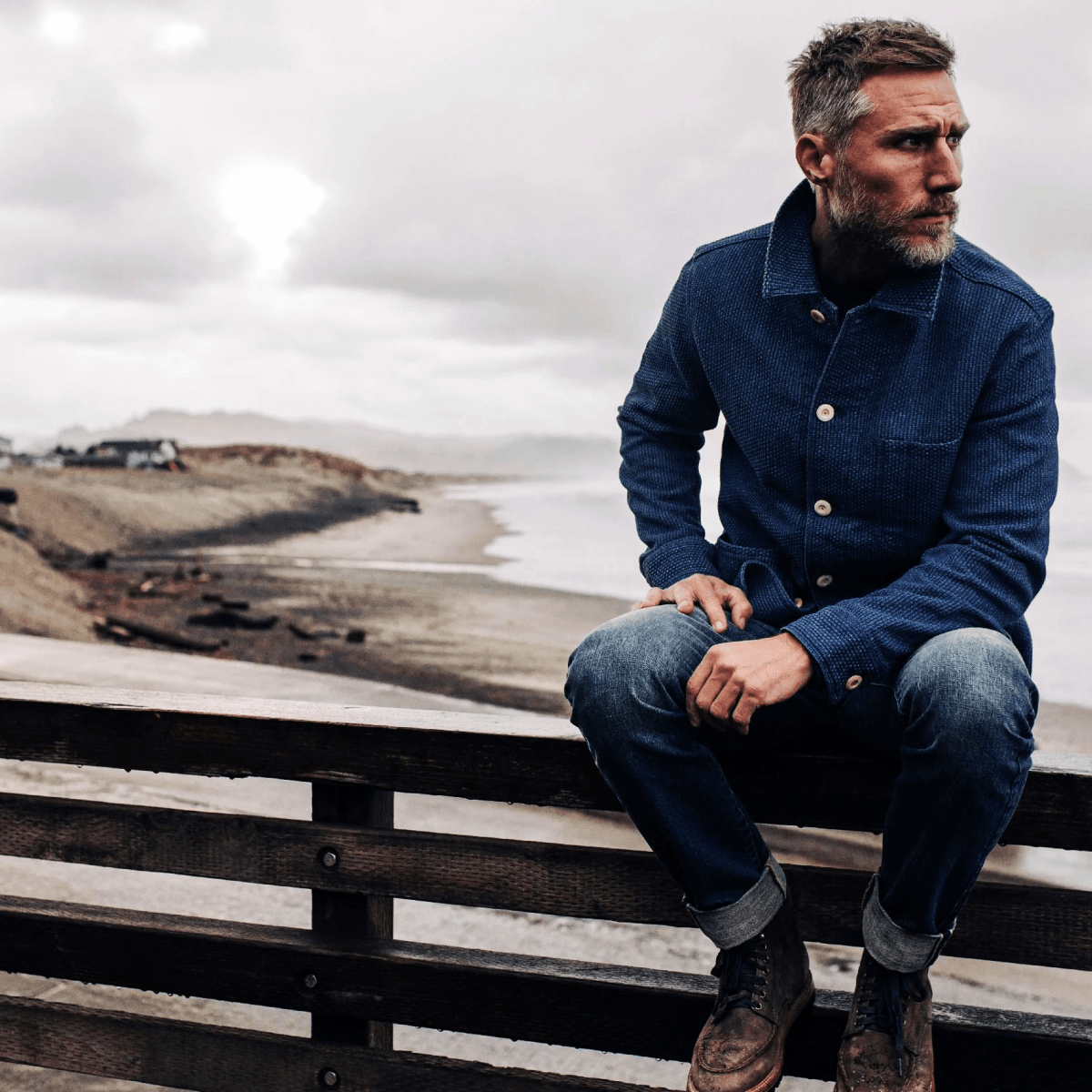 What to wear with the French chore coat
Here are a few ideas for things that can be worn with a French chore coat:
T-shirts and jeans: A simple yet stylish look, pairing a French chore coat with a t-shirt and jeans is a classic combination that works well for casual occasions. You can choose a solid-colored t-shirt or opt for a graphic design, depending on your preferences for edginess.
Button-up shirts: Wearing a button-up shirt with a French chore coat can give a more polished and put-together look. You can choose a flannel shirt for a laid-back vibe or a crisp, white shirt for a more formal look.
Sweaters: A French chore coat can also be worn over a sweater for a cozy and comfortable outfit. Opt for a chunky knit sweater for a casual look or a thinner, more refined knit for a dressed-up look.
Boots: A pair of boots is a great choice to wear with a French chore coat, as they can add a rugged and practical touch to the outfit.
These are just suggestions– mix and match different items to create a French chore coat outfit that reflects your personal style.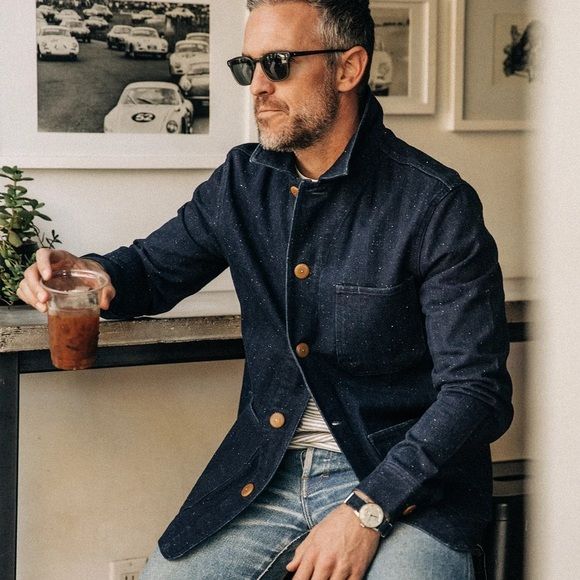 Great For Travel
The French chore coat is a versatile and practical choice for travel, as it is both functional and stylish. Here are a few ways in which the French chore coat shines when it's time to venture into the wide world:
Durability: French chore coats are typically made of heavy cotton or denim, which makes them durable and able to withstand wear and tear. This makes them a good choice for travel, as they can withstand the rigors of being packed and worn in different environments.
Versatility: French chore coats are versatile pieces that can be dressed up or down, making them suitable for a variety of occasions. Whether you're planning on visiting museums, going out to dinner, or just exploring the city, a French chore coat can be a good choice for your travel wardrobe.
Practicality: French chore coats often feature large pockets, which can be useful for carrying small items such as your passport, phone, and other essentials. The pockets can also be used to store maps, tickets, and other items that you may need to access quickly while on the go.
Comfort: French chore coats are generally comfortable to wear, as they are made of lightweight materials and have a boxy fit. This can be especially helpful when traveling, as you may be on your feet for long periods of time or in different climates.
Overall, the French chore coat is a practical and stylish choice for travel, as it is durable, versatile, practical, and comfortable.
Style Picks: 5 Wicked Nice French Chore Coats