Welcome, style warriors, to this next-level, globe-trotting sartorial mission. We're about to dive into the heart of the Nippon nation, where rising sun meets rising style. We're talking about Gorpcore, that oh-so-coveted, function-fused-fashion wave, born of trail mix and tenacity.
Scooped straight from the remote outposts of the outdoorsy-folks universe, this recon mission is a deep-dive into the tech-savvy trenches of Japanese Gorpcore brands. This trend, baptized by the humble hiker's snack (Good Old Raisins and Peanuts), has muscled its way from mountain passes to runway pavements, wrapping both classic outdoor brands and luxury retailers in its Goretex-clad embrace.
Beyond the rugged realm of cargo pockets and carabiners, Gorpcore has evolved into a statement of intent, a philosophy of living. It's the aesthetic antidote to the disposable culture, honoring the intersection of durability, utility, and design. And who better to epitomize this style philosophy than the meticulous artisans of Japan?
So tighten those hiking boots and adjust those adjustable nylon-webbing straps, style navigators. We're about to embark on an expedition to uncover the best Japanese Gorpcore brands, charting a course through the ultra-dope landscape of fashion-meets-function. This isn't just a trend, it's a lifestyle. Ready for some high-altitude style? Let's blaze this trail.
Traditional American Gorpcore Brands Are Still Rad
In the star-spangled playground of the United States, trailblazers like L.L. Bean, Patagonia, and The North Face rewrote the rule book on outdoor threads, harnessing the raw energy of the elements and the enduring spirit of adventure.
Patagonia, with roots deep in the rugged crags of rock climbing, broadened its horizons, carving tracks into the snow-capped peaks of skiing and even diving into the frothy whitecaps of surfing. They didn't just crest the wave of outdoor gear, they rode it into the realm of eco-conscious pioneers, setting the bar high for other brands to scale.
Next on our radar is the legendary L.L. Bean, catapulting from catalog kingpins to the Jacks and Jills-of-all-trades in the outdoor arena. They didn't just dip their toes in the water, they dove headfirst into the challenge, becoming the Swiss army knife of outdoor outfitters.
As for The North Face, they've blazed their own trail, navigating the rocky terrain of high-end gear markets. Their popularity has experienced the highs and lows of an epic mountain range, diluted by their ubiquity in every sports store across the states. Yet, like the phoenix rising, TNF has rejuvenated their brand, introducing high-caliber collabs and sub-lines that breathe fresh, alpine air into their outerwear collection.
But now, dear reader, let's place these American titans on the back burner for a moment. Veer onto the less-traveled paths and you'll uncover some of the most stellar outdoor gear that's ever graced this planet. And as per usual, some exceptional Japanese brands are setting the pace.
So prepare yourself for a style safari. We're about to unveil 5 Japanese outdoor (Gorpcore) brands that will catapult your wardrobe into the stratosphere. Buckle up, fashion explorers. You're in for a wild ride.
And Wander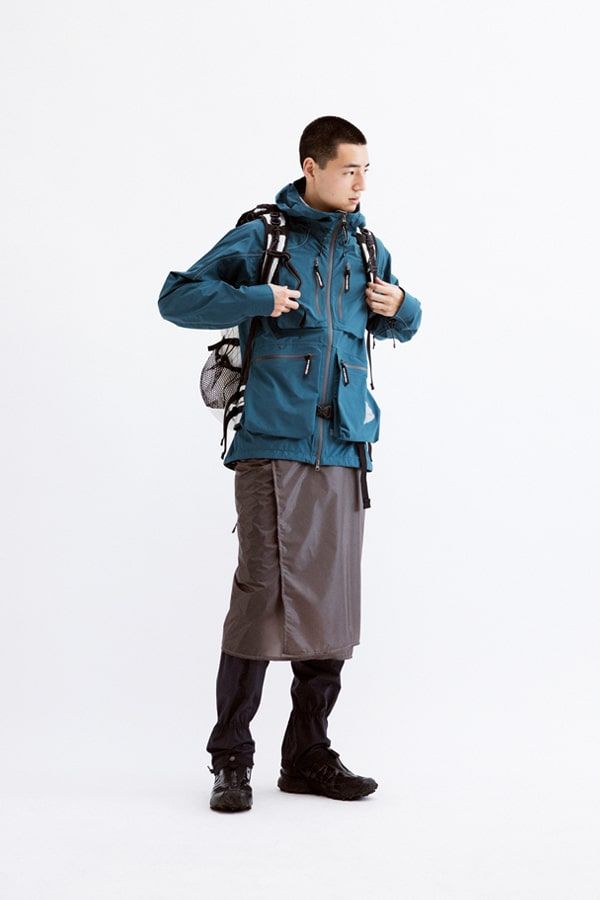 There's a brand, nestled in the Land of the Rising Sun, that's been making major sonic booms in the fashion scene. Called "and wander", it was hatched in the fertile minds of Keita Ikeuchi and Mihoko Mori back in 2011. These two wanderlusters are no strangers to the outdoorsy game, having honed their creative prowess in the embrace of Mother Nature. Their motto? Merging style and function to kit out the modern-day explorers.
The brand's moniker, "and wander," isn't just a catchy name. It's an invocation to the free-spirited vagabonds among us, to those who find their calling in the hidden trails and uncharted territories of the world.
Feast your eyes on their aesthetic – a harmonious blend of cutting-edge fashion and no-nonsense outdoor gear. Their secret weapon? A relentless pursuit of high-grade materials and practical designs. No surprise, their collections span across the spectrum from clothing to accessories, catering to both the Adam and Eve of the outdoor paradise. From jackets that would make a peacock envious, to pants more comfortable than a second skin, shorts as breezy as a summer's day, and shirts that are love letters to versatility.
And the icing on the cake? Backpacks, hats, and more that scream, "Let's wander!" It's no wonder and wander is currently basking in our personal hall of fame.
Nanamica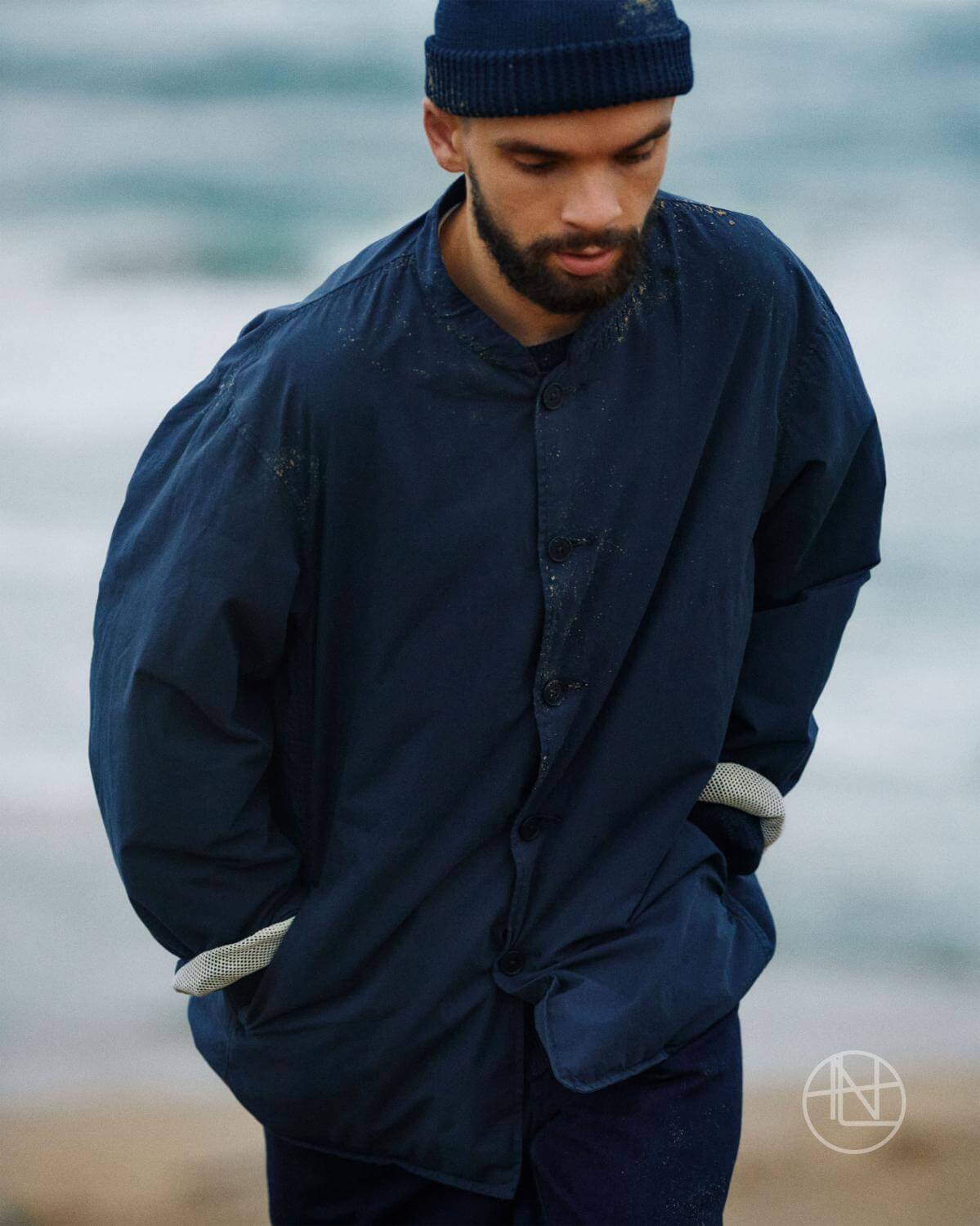 Unveiling Nanamica, a Japanese clothing brand, that was conjured into existence in 2003 by none other than Eiichiro Homma. The label is a harmonious blend of two Japanese words - "nana" denoting seven and "mika" symbolizing three. This fusion was not a stroke of chance but a nod to the ideals of perfection and balance. These principles find their echo in the brand's aesthetic that is as calming as a zen garden and yet highly functional.
The hallmark of Nanamica's fashion sensibility is an amalgamation of the timeless charm of classic Americana with the finesse of Japanese design. The resultant style is nothing short of a marvel - a wardrobe staple that is equal parts practical and stylish. So if you've been dreaming of a label that can take you from the concrete jungle to the mountain ranges without missing a beat, Nanamica is your go-to brand.
Let's put the spotlight on one of Nanamica's crowning glories - the Gore-Tex Soutien Collar Coat. Crafted from the rain-or-shine proof Gore-Tex fabric, this coat comes with a high collar that doubles as a shield against the whims of weather. And Nanamica's tryst with Gore-Tex doesn't end here. Their repertoire includes a range of other Gore-Tex jackets as well. But their commitment to technical fabrics isn't limited to Gore-Tex alone. Other heavy hitters like Cordura and Coolmax also make an appearance in their bags and accessories, demonstrating their relentless pursuit of functionality and style
Goldwin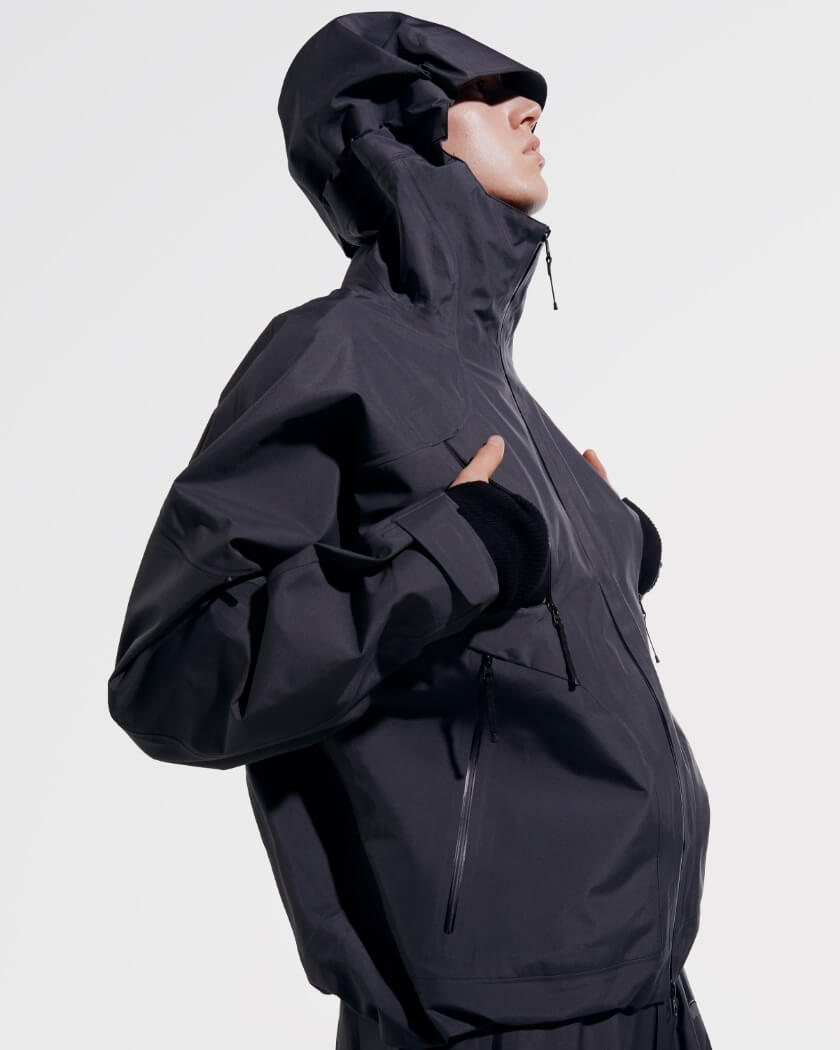 Delving into the world of Goldwin, we uncover a rich history of a sports apparel brand that has established a significant reputation in Japan and beyond. Not just a clothing company, Goldwin has taken up the mantle of providing supplies to some of the industry's titans, including the North Face.
A jewel in Goldwin's crown is their puffy jackets, which embody a minimalist aesthetic while not compromising on functionality. The brand's entire line reflects this streamlined look, making their apparel suitable for a multitude of practical purposes. This distinct style ensures that they stand out in the crowded apparel marketplace, appealing to those who value simplicity and practicality in their wardrobe.
Goldwin's footprint, however, extends beyond Japan. They've recently expanded to the U.S., establishing a retail presence in the bustling city of San Francisco. Alongside this, their products can be found in a select handful of shops, revealing their commitment to quality over quantity in their distribution strategy. This expansion highlights Goldwin's growth and their ambition to reach new audiences and markets.
Delving deeper, Goldwin's history reveals a brand that's not just about making clothes. The company has a long-standing commitment to sustainability and societal contribution. It takes its responsibility as a sports apparel manufacturer seriously, striving to promote fulfilling and healthy lifestyles while also acknowledging and addressing social and environmental challenges, such as climate change and biodiversity loss.
What's more, Goldwin is no stranger to innovation. Since 1987, it has been the official uniform supplier of the Swedish National Ski Team. The feedback and insights from these top athletes have been instrumental in enhancing Goldwin's manufacturing processes and the performance of its products. This partnership underlines Goldwin's dedication to quality, performance, and continuous improvement, which remains a hallmark of its brand.
norbit by Hiroshi Nozawa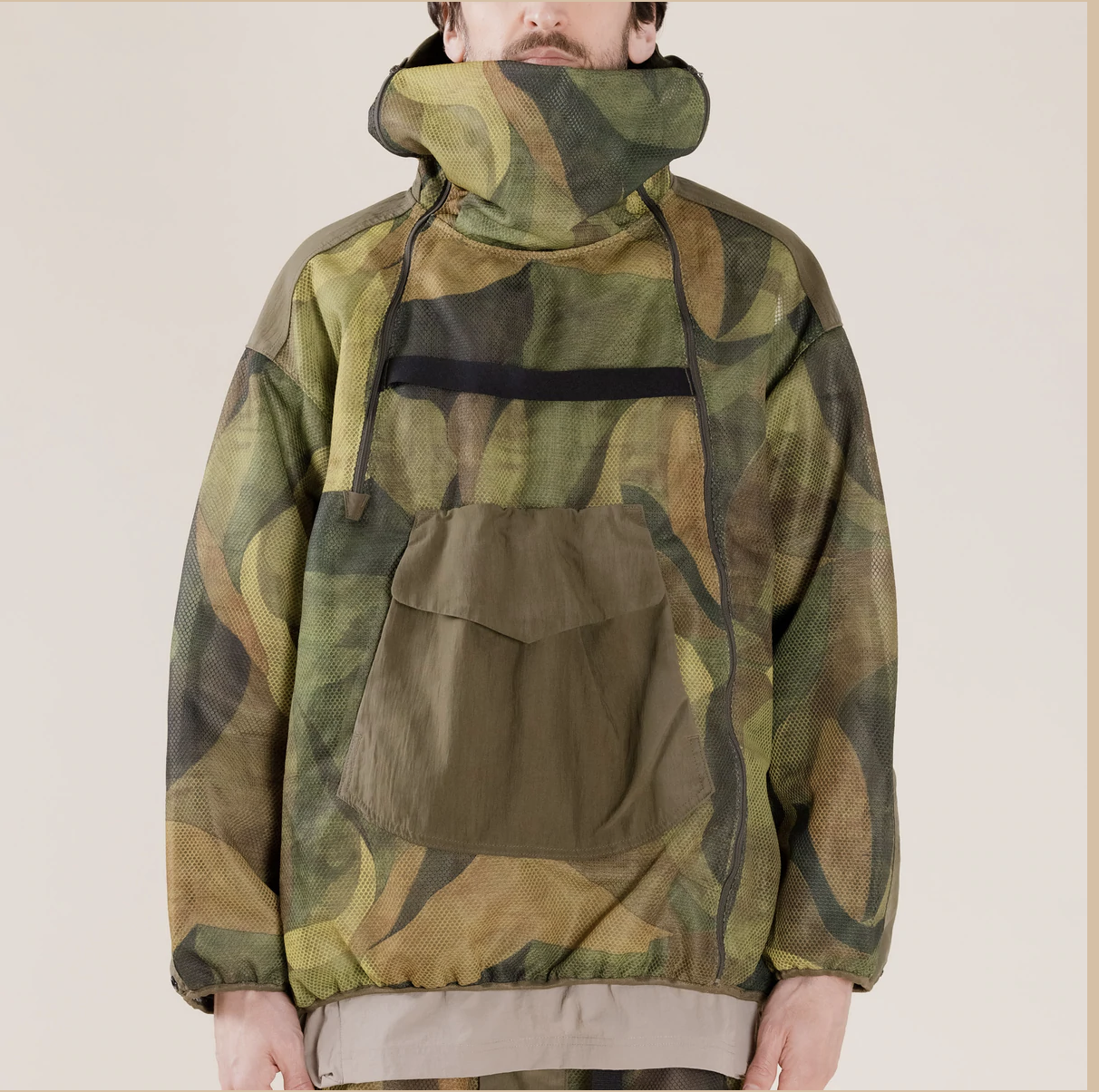 Hiroshi Nozawa is a seasoned name in the outdoor apparel industry, having lent his expertise to various well-known brands. Recently, he has decided to channel his experience into his own brand, Norbit. The inception of Norbit dates back to 1999 when Hiroshi initiated this personal project, but it was not until 2018 that the brand was revived with a full collection.
The unique spin that Nozawa brings to his designs at Norbit is where his experience shines the brightest. Drawing on influences from vintage military gear, Nozawa has adapted these styles to suit the technical outerwear realm, resulting in a hybrid fusion that's both functional and stylish. This retro-inspired aesthetic, combined with modern manufacturing techniques, sets Norbit apart from typical outdoor apparel brands, resulting in pieces that can make a statement while still providing practical features.
Beyond clothing, Norbit embodies Nozawa's take on outdoor wear, integrating vintage style with a modern twist. This infusion of past and present not only results in distinct and striking designs but also demonstrates the brand's innovative approach to outdoor apparel.
This innovative approach makes Norbit a brand worth keeping on your radar. As the brand grows, the opportunity to own unique pieces that blend function, style, and a bit of history may not always be available. If you want to stand out from the crowd while still being equipped with practical outdoor wear, you might want to consider getting your hands on Norbit piece!
Snow Peak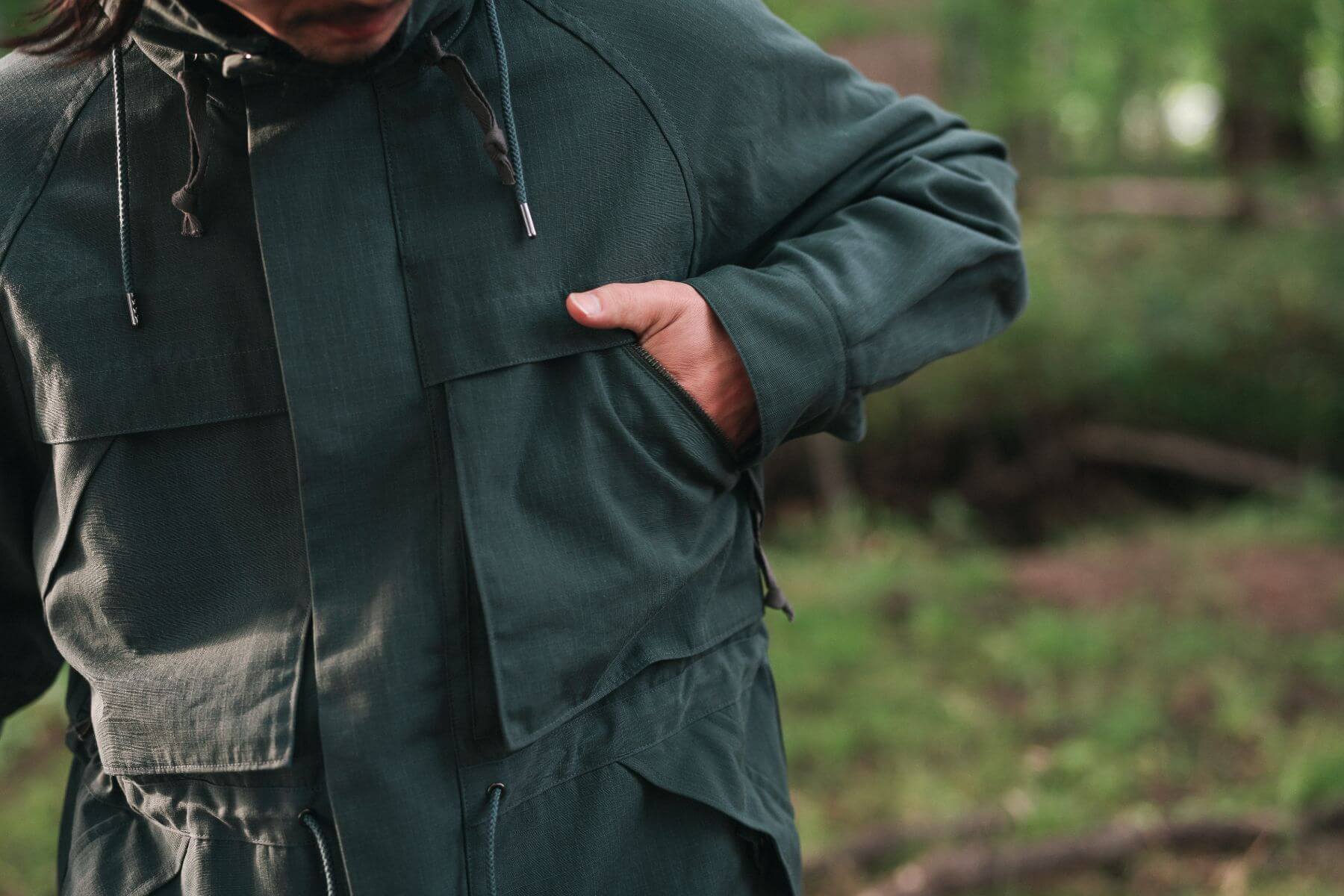 Snow Peak, a Japanese company founded in 1958, has been producing a variety of outdoor equipment for decades, including camping essentials such as stoves and tents. The company's comprehensive approach to camping gear signifies their dedication to enhancing the outdoor experience by providing everything that an adventurer might need.
Snow Peak experienced a brief dip in the popularity of camping gear at one point. But the company demonstrated resilience and adaptability by successfully rebounding from this slump.
In 2014, Snow Peak expanded its product line to include outerwear, marking a significant addition to its existing offerings. This move into the apparel industry wasn't just an afterthought; the company has dedicated its resources to create outstanding outerwear that aligns with their commitment to quality and functionality in outdoor gear. For example, they've developed products like the Light Mountain Cloth Jacket, specially designed for the challenges of mountainous environments, and a fire-resistant 2 layer down neck warmer for added warmth and safety in colder climates.
Snow Peak's resilience in face of industry fluctuations and their commitment to expanding and improving their product line underscore their status as a stalwart of the outdoor gear industry.
These Gorpcore Brands Are Here to Stay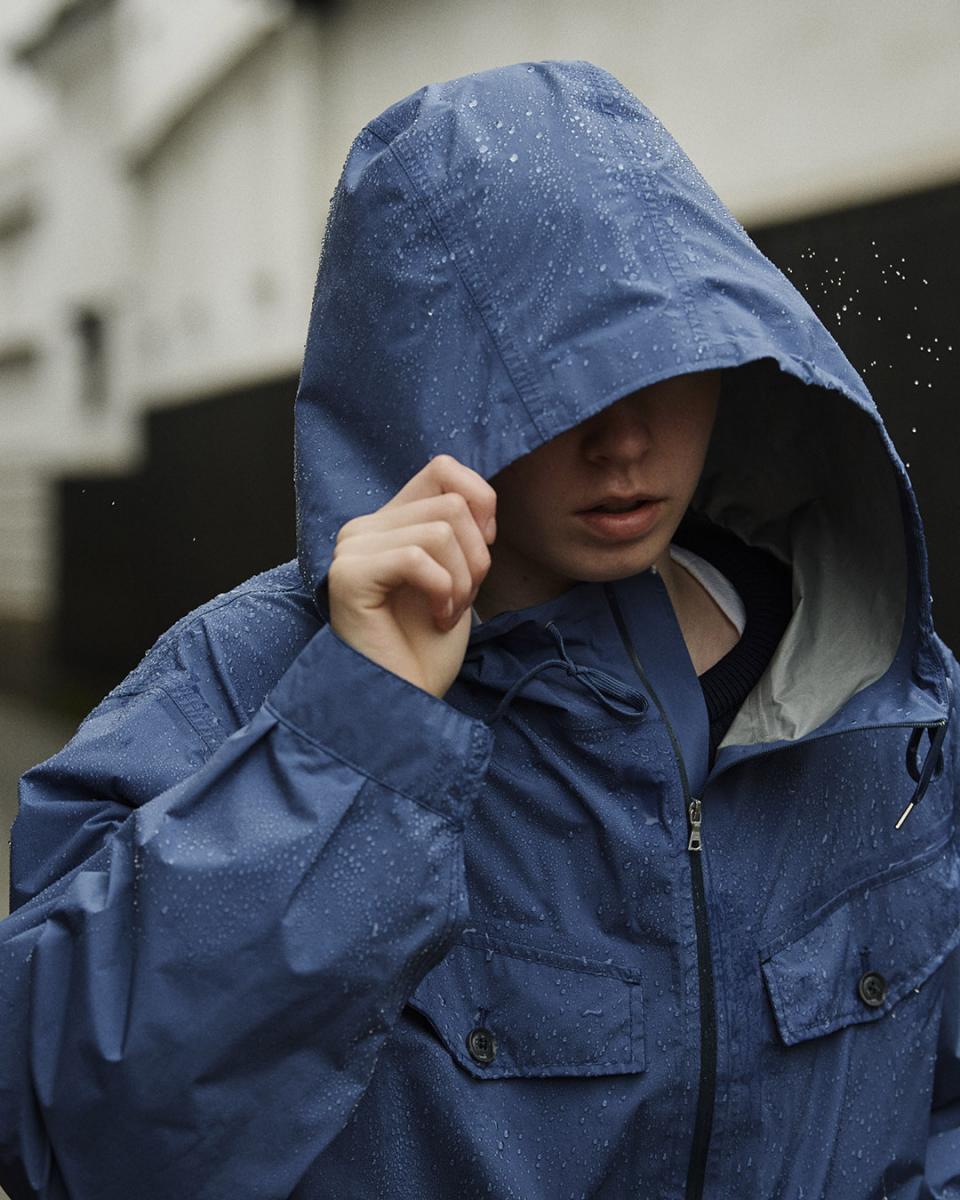 As we venture further into this vibrant landscape of Japanese gorpcore, it's clear that these brands have successfully blended functionality and style, embracing the movement's celebration of outdoor adventurism. The term "gorpcore" may have originated as a playful nod to trail mix (good old raisins and peanuts), but it has now evolved into a robust fashion genre that reimagines outdoor gear in a uniquely stylish way.
From humble beginnings to the high fashion collaborations involving classic gorpcore brands, Japanese designers have undeniably left an indelible mark on this fashion trend. They continue to innovate and experiment, turning functional garments into statement pieces that transcend the boundaries of fashion.
Gorpcore may have started as a trend, but it has evolved into a lifestyle. It's about more than just clothing—it's about an appreciation for the great outdoors and the spirit of exploration. As we look to the future, one thing is certain: Japanese gorpcore is here to stay, and we can't wait to see where this adventure takes us next.